If you want to get glowing skin on your big day, then you need to start preparing in advance. After all, every bride wants to get that perfect "wedding glow" on one of the most important days of her life. The day would be remembered for years and you should look your best in all those wedding pictures. In order to do that, you need to start with some wedding skin preparation. Even if you devote a handful of minutes to your skin every day, you can save hours of last day preparation or the use of severe makeup that can harm your skin. To help you, we have listed some expert suggestions that will let you get the skin of your dreams on your big day.
---
Suggested read: 10 Lesser Known (But Amazing) Indian Fashion Designers You Can Check Out if You Are a Hipster Bride
---
Start by planning your skincare routine
Needless to say, this is the first and the most important thing that you need to do for getting a wedding-ready skin. To start with, get to know your skin type. For instance, you need to first know if you have an oily, dry, or combination skin type. You can check the amount of oil present on your face and even take the assistance of a blotting paper to do the same.
Furthermore, if you have sensitive skin, then you need to be extremely cautious while picking skincare products. Harmful chemicals and artificially processed products can harm your skin and cause redness, irritation, or inflammation. Therefore, people with sensitive skin should go for organic and natural-based products instead.
Also, consider making a skincare routine at least a few months before your wedding. A daily routine can nourish your skin from within. This will let you attain a natural glow that no makeup can match. Ideally, your routine should involve cleansing, exfoliating, and moisturizing. You can also use a toner to regulate the pH level of your skin as well.
Check the beauty products you are using
A lot of people don't check the ingredients of the beauty and skincare products they use on a daily basis. Start by having a look at your moisturizers, face wash, scrubbers, and other regular products. Try to minimize the products with a lot of chemicals and other harmful ingredients. Also, check other things like lip balms, lipsticks, eyeliners, etc. to ensure that these products won't harm your skin.
Keep moisturizer and sunscreen handy
If you have dry skin, then you should always keep a moisturizer handy. There is no golden rule that states you need to apply a moisturizer only twice a day. Ideally, whenever your skin feels dry or stretched, consider moisturizing it. Also, before stepping out in the sun, make sure that you have applied enough sunscreen (with graded SPF). This will protect your skin from sunburn and unwanted damage.
Work on home-based skincare products
We know sometimes it can be really tough to pick the perfect organic skincare product from a store. If you have enough time, then you can also consider making numerous skincare products on our own as well. For instance, sugar can be used in different ways to exfoliate your skin while cocoa butter is extensively used to make moisturizers. There are plenty of home-based skincare recipes that you can further explore.
---
Suggested read: 24 Magnificent Halter Neck Wedding Dresses For The Ultra Cool Bride
---
Take care of your hands and feet too
When we talk about wedding skin preparation, we mostly focus on the face. Though, while doing so, make sure that you don't ignore your hands or feet. If you wash your hands with soap multiple times a day, then avoid this practice. Also, make sure that the sanitizer you are using doesn't have too much ethanol.
Consider getting a skin-friendly hand cream and apply it before going to bed every night. You should also use a salt scrub to gently clean your elbows on a regular basis. Do the same with your feet as well so that they stay nourished. You can also get a pedicure and manicure every once in a while to ensure your hands and feet stay soft, hygienic, and nourished.
Get rid of excessive oil from your face
If you have oily skin, then you need to take some preventive measures in advance. A lot of people think that oily skin doesn't need moisturizing, which is a common misconception. Instead, you should get an oil-free moisturizer that would tone your skin. Additionally, you can wash your skin with warm water and gently exfoliate it regularly. You can also take the assistance of a facial mask to regulate the pH level of your skin. In this way, you can avoid the accumulation of oil on your face that can lead to inflammation.
Don't over-exfoliate your skin
This is another rookie mistake that a lot of people make in their skincare routine. While a scrubber can help you exfoliate your skin and cleanse it, you should not overdo it. For instance, if you have dry skin, then you should not scrub your face more than 2-3 times a week. If you overdo it, then it might extract oil from your pores and would take away the natural luster of your skin.
Use eye creams and light diffusers
If you also have puffy eyes, then you need to take some extra measures to be ready for your wedding day. There are specially designed eye masks that can help you get rid of dark circles and puffy eyes by hydrating your skin. Also, consider applying a suitable eye cream every night before going to bed. While applying makeup, you can put some eye cream with a light diffuser that would make your eyes pop. You can also control the time you spend on a screen and attain healthy sleeping habits to have wrinkle-free skin under your eyes.
Clean your makeup brushes
One of the many reasons for causing acne and inflammation on our skin is unclean makeup brushes. Yes – your used makeup brushes and other accessories can be home to several bacteria that can infect your skin. Therefore, you should consider cleaning them every once in a while. Most of the makeup brushes can be cleaned with shampoo or any other mild cleaning agent. In this way, you can use your brushes on your wedding day without worrying about any infection.
Don't pop those pimples
Getting pimples a few days before the big day can be a nightmare for anyone. While you can avoid the occurrence of pimples by washing your face regularly, you might end up having them nevertheless. In this case, avoid popping them as it might make the situation worse. The best way to fix them is by applying an anti-inflammatory agent. There are readily available gels and creams that can help you shrink pimples overnight. Also, benzoyl peroxide gel is another option that can be used to get rid of pimples.
Consider getting facials or peels
If you want to have healthier skin and get prominent changes in less time, then consider getting a facial done. You can get a facial once a month and a few days before your wedding day. Ideally, you can visit a professional to know more about your skin type. They will examine your skin and help you get the best kind of facial to meet your needs.
Also, you can take some extra measure to have clear and glowing skin by getting a peel. There are different kinds of peels that can help you get rid of wrinkles, fine lines, sunburns, and other prominent damages on your skin. To know more about a skin peel, consider visiting a dermatologist. Thought, do this a few months before your wedding to get the expected results.
Follow healthy eating habits
This is something that you should follow all the time. After all, we are what we eat. If you want to have glowing skin, then avoid eating junk food. Instead, add more fruits and vegetables to your diet. Consume more protein-rich ingredients and make sure you stay hydrated. It will be reflected in your body and you will end up having a natural glow on your skin as well.
Sweat it out!
Following an active lifestyle is probably the best thing that you can do to your body. Consider running or hitting the gym at least 6-8 months before your wedding. You can also join a yoga or Pilates class as well. As you would sweat, the chemical residue in your body will be released. Our sweat also has antibodies that will disinfect pores at the same time. This will reduce the occurrence of pimples and acne automatically. Additionally, you would also be able to lose some extra pounds and look your best on your wedding day.
---
Suggested read: Your Complete Guide On Choosing A Bridesmaid Dress
---
I'm sure that these tips will help you with your wedding skin preparation for sure. As you can see, these suggestions are extremely easy to implement and will let you have a healthier body in the end. Try to work on your daily skin routine that would ensure a lustrous skin all year long. In this way, you can glow naturally on your wedding day and be flawless as well. If you also have some secrets that helped you get radiant skin on your big day, then drop your suggestions in the comments below.
Featured image source: YouTube 
Summary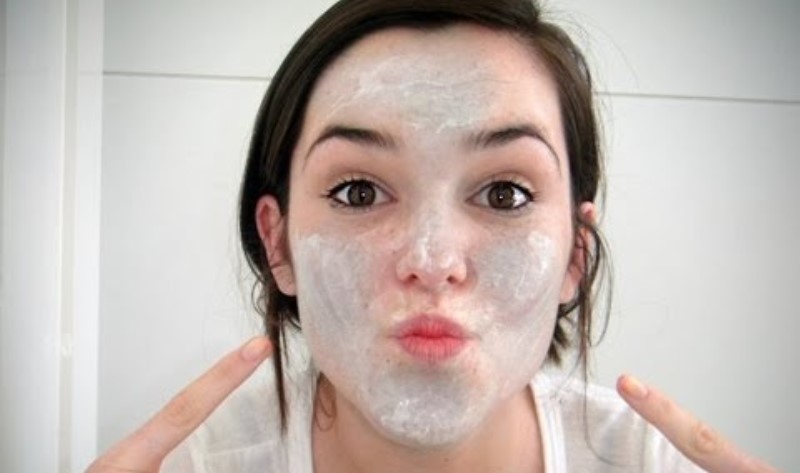 Article Name
Wedding Skin Preparation: How To Get Your Skin Wedding-Ready In No Time
Author
Description
The day of your wedding will be remembered for years and so you should look your best. For that, you need to start with some wedding skin preparation.