These days, almost every celebrity is coming with their own line of beauty and grooming products. Whether it is Kylie Jenner or Rihanna, a lot of female celebrities have launched their beauty line for women already. Though, there has been a limited set of products for men in the market. This is where the latest David Beckham grooming line will come to rescue. The world famed footballer has collaborated with L'Oreal to launch an extensive range of grooming products for men.
House 99 by David Beckham claims that it would be the home to men's new look – but does this hyped product line lived up to its expectations? If you have a similar question and would like to invest in some quality men's grooming products, then you have come to the right place. We, at NLT, decided to try the major products from the line. Some of the other male colleagues and I tried these products for a while and have decided to share our honest feedback. Here are some of the products that we tried with their hands-on review.
---
Suggested read: There's Something for Everyone: 12 Homemade Face Packs That Will Solve All Your Beauty Problems
---
Great Look Face Moisturizer
It doesn't matter if you are a guy or a girl, a face moisturizer is a must-have product for everyone. A few of us tried this signature product and absolutely loved it. The best part is that it is sulfate and paraben free. The moisturizer has spirulina and quinoa extracts, which makes it rich in Vitamin E.
This is a lightweight face moisturizer which will leave a thin coating without imparting an unwanted shine. It also has a soothing scent – neither too strong nor too light. Overall, this is one of the best products that we have found in the entire line.
Truly Brightener Eye Balm
I have puffy eyes with visible dark circles – so when I saw this eye balm, I knew I had to give it a try. At first, I was not sure about the product as we only got 15 ml in a small tube. Though, after using it for a few times, I realized that it is all about how you apply the eye balm. It has a thick texture and only a small amount is needed for an ideal application.
The eye balm has coffee extracts with quinoa and it claims to reduce dark circles. I tried the product before going to bed for almost a week. While there was no prominent difference, I could see a slight change in the skin tone. Most importantly, my eye bags no longer feel stretched. I would like to continue using the product as I'm fairly satisfied with it.
Purefectly Clean Face Wash
This is a bestselling product from the David Beckham grooming line and after using it, we all could see why. The product is suited for every skin type and is mostly recommended for sensitive and oily skin. It consists of peppermint that leaves a refreshing scent while the charcoal extracts will clean your pores from within.
If you suffer from oily skin or get pimples quite often, then the face wash will help you keep your skin clean. It will purify your skin and leave a soothing essence at the end. All of us loved using the face wash and would recommend it for sure.
Cool Off Spray Deodorant
A good deodorant is a must-have product for every guy out there. After all, who doesn't like to smell good, right? One of the best things about the deodorant is that it doesn't have a very strong smell. While the fragrance is decent enough, it will sustain for hours. I wore it to work for a few days and even got compliments from my colleagues for its soothing scent. The fragrance was still there (if not entirely) by the end of the day.
Is this the best product from the grooming line? No. Would I like to use it again? Absolutely yes. I would recommend you to give it a try and be a judge of it yourself.
Polish Up Body and Hair Wash
I have to be honest – I wasn't sure about the product right from the start as I'm quite particular with my hair. I would give it a pass for body wash, but I'm not sure if I will use it to wash my hair. The product is based on menthol and claims to impart a -4 degree Celsius charge. To be honest, that was a bit too much for my scalp. I guess it would be a star product for summers, but I would personally keep it solely as a body wash.
Twice as Smart Taming Shampoo and Conditioner
Unlike the hair and body wash, this two-in-one shampoo and conditioner got a big thumbs-up from me. If you want to wash and moisturize your hair in minutes, then this would be an ideal product. It is a natural based product, which is free of sulfate, paraben, silicone, or artificial colors. Also, it has extracts of green tea, peppermint, spirulina, and quinoa.
I applied it for more than two weeks and could see a significant difference in my hair. My hair was more bouncy while my scalp was cleaner than ever. If you have a sensitive scalp, then this would be a keeper.
---
Suggested read: #ExpertSpeak We Cannot Stop Obsessing Over These Korean Beauty Products, And Neither Should YOU!
---
Going Strong Hair Gel
This is probably one of the strongest hair gels that I have used in years. It has been inspired by David Beckham's classic slick back hairstyle. The hair gel is free of sulfate and paraben, but is based on castor oil and natural extracts. It is a high-holding gel, which will let you sustain a picture-perfect look. It will make your hairstyle humidity and wind proof as well. While I loved the gel, I would not recommend it for daily use. Keep it as one of those gels that you apply before heading out on a special occasion.
Smarten Up Hair and Moustache Wax
While the strong hair gel is recommended for occasional use, this is something that you can apply almost every day. It will let you style your hair and moustache on the go. In seconds, you can give your hair that classic appeal and make them silky. While the hair wax will help you with styling, it won't leave a greasy appeal at the end.
After using the wax, we noticed that only a dime-size is needed for an ideal application. Therefore, even with a little wax, you can attain a perfect styling. Just try your way from the back to the front and avoid over-styling your hair for an effortless look.
Change it up Texturising Clay
Out of all the hair products that I tried from the David Beckham grooming line, this one stood out for me. It has a thick texture with a matte finish and is unlike any other hair clay that I have used in the past. Not only it helped me style my hair in different ways, it also increased their volume. It is sweat, humidity, and air resistant and is recommended for medium to long hair.
The hair clay is extremely easy to wash and leaves a soothing scent, which isn't too strong. I would recommend applying it in the morning when your scalp is either dry or damp to get a perfect look.
Smooth Back Shaping Pomade
This is David Beckham's personal favorite, which got me pretty intrigued. Well, overall I found it similar to other pomades available in the market. It will help you give a more natural look to your hair without leaving too much shine. Though, I liked it better than my previous product since it let my hair settle and have a lasting appeal.
Another good thing about the pomade is that it is extremely easy to wash. If you are heading out to a party, then you can apply it gently to your hair and get a dapper look.
Softer Touch Beard Oil
Most of the beard oils present in the market are quite strong, which made this one stand out for me. The product has been tested and approved by professional barbers as well. It will nourish your beard and make it silkier. Your beard will look more lustrous and its application would help in hair growth as well.
This is a non-greasy oil, which will make sure that you don't suffer from sticky hair. If you want, you can also apply it as a pre-shave oil as well. I have been using it for a while and I'm more than happy with it.
Sharp Cut Shaving Stick
Out of all the products from the entire line, this one was the trickiest. Ideally, shaving sticks are used by barbers and it was my first stick with a product like this. It is more like a beard balm that you need to apply before shaving. It would raise your beard hair so that you can shave it the right way and get the perfect precision.
I was a bit skeptical about it, but it really changed the way I shave. There were no ingrown hair or red rashes that we get after shaving. My skin was smoother than ever and I didn't even need an after shave lotion. It is a perfect alternative to a shaving brush that will certainly change the way you groom your beard.
---
Suggested read: 8 Eco-Friendly Beauty Products To Invest In Right Now
---
Overall, we all were pretty satisfied with the products of the new David Beckham men's grooming line. Some of them really stood out for us while the rest certainly fit the bill. There was hardly any product that we didn't like entirely. The line has a diverse range of grooming products like shaving creams, face moisturizers, beard oils, etc. that will meet every styling need of yours. Feel free to try some of our recommendations and share your experience with us as well.
Featured image source: House 99
Summary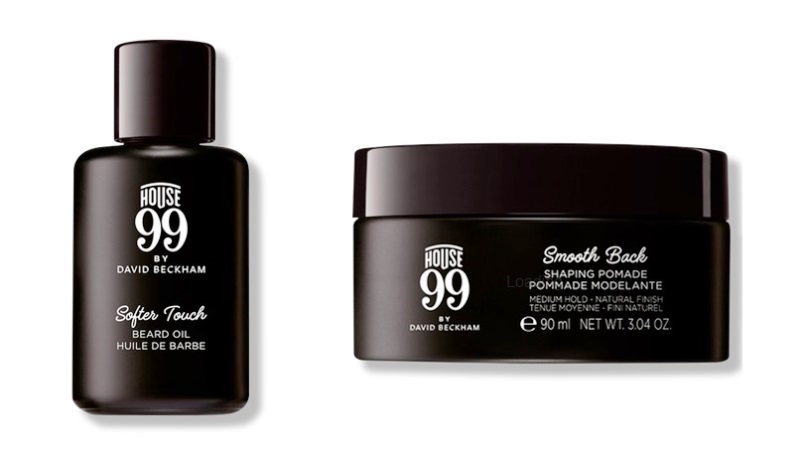 Article Name
We At NLT Tried The David Beckham Grooming Line And Here's What We Think!
Author
Description
The world famed footballer has collaborated with L'Oreal to launch an extensive range of grooming products for men, David Beckham Grooming Line.