While weddings are a one-time affair of celebrating love and family, it marks the beginning of an important phase in your life, that is marriage. And nothing seems more overwhelming than decorating your first home as a couple! But this ordeal can be a fun exercise to bond with your significant other, and we are here to help you as you embark in this new journey. Here are 8 tips you need when doing up your first home.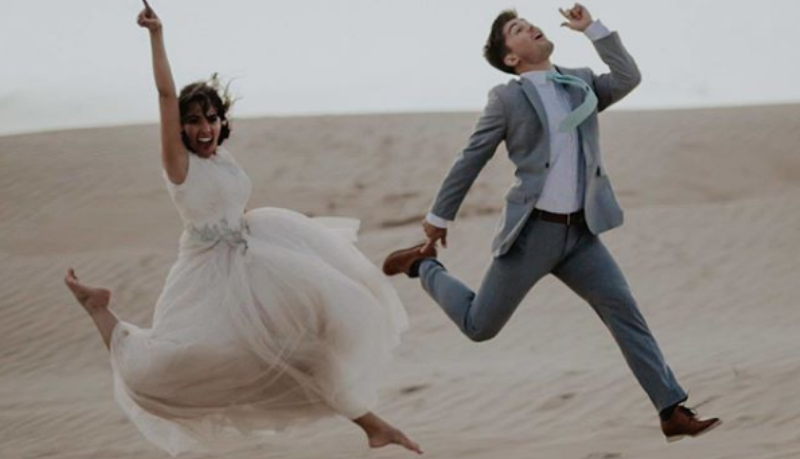 Image source: Instagram 
---
Suggested read: NLT Reveals The Best Songs For Weddings, 2018
---
Make a Plan  
Before you begin working on your dream nest, the most important prerequisite is to chalk out a plan. You must sit down and take a step back and visualize your ideal home — whether it is cozy or cool-toned, vintage or modern, and the kind of message you wish to give to the people stepping into your den for the first time. You must identify both the benefits and constraints that your space provides- this could be in the terms of the area, or natural light and air circulation. Referring to interior design magazines could be a starting point, but you could expand also into Pinterest boards, and even home looks created by your favorite home décor store.
Your plan must also involve the time and effort you can invest in the decoration of your new space, and whether it keeps in sync with your other commitments. Some of the decoration might require the help of professionals, and will require your devoted attention. The best way to work would be to spread your plan across a time period, when you and your partner can take up responsibilities in the process.
Make sure to measure the workable area to optimally select furniture and other key items, because a mismatch could be disastrous and increase your loft space.
But most importantly, you must keep your partner in loop at all times. It is not just a space you are creating for yourself, but for your partner too. Incorporating his or her inputs into your vision is crucial to create a healthy living space for the new life you are about to embark upon together. After all, you are not just decorating your house, but you are building a home.
Create a Budget
This is just the next step to your planning process- the amount of money you can invest in decorating a space that you both would call your home. Your willingness to invest in certain resources would determine your next course of action- if you are on a tight budget, you could look for an alternative second-hand furniture and use items from your wedding registry. On the contrary, a more accommodating budget would allow you to expand your horizons and choose more suitable items for your new home.
Bearing this in mind, the corollary to this would be taking it slow. Organizing a wedding in itself can be quite hectic, and you may or may not have the enthusiasm to balance decorating a whole house, especially when you are slowly adjusting to your life as a newly married couple. It is okay to take baby steps in decorating your new home— planning one room at a time could help you avoid conflict with your work and allow you to put things in a perspective. That being said, decorating your first home should not be a societal impediment, but a pleasurable exercise.
How to decorate
While you have decided on your style and your budget, the next step is to decide how you must decorate. Some basic design rules require you to identify a focal point in your space- it could be a window, a balcony or even a wall- essentially the first thing that catches your eye when you enter the room. Your decoration must be attuned towards complementing this focal point. You could also create a focal point by painting a specific wall, or adding a mirror or artwork. But do remember that your focal point must be in sync with the purpose of the room- if you are decorating your study, your focal point could be a bookshelf.
Sourcing your items
This bit is probably the most strenuous aspect of your decoration project— sourcing the pieces to your first home. While visiting Kate Spades and Pottery Barn could heighten the taste that you wish to reflect in your new space, you also have several other options that now only provide affordable home decor but also wouldn't burn a hole in your pocket. Many of your treasures could be sourced from Amazon and Target (whose home decor line is called Threshold), or from IKEA, if your heart is set on investing your heart and soul in truly building your new home with their numerous DIY projects. If you have the eagerness for all things vintage, you could actually find some discontinued gems on Ebay, much to your surprise. You could also find some exquisite collection at thrift shops, and clearance sale at department stores.
Maximum utilization of space
The manner in which you utilize your space will have the most important outcome on the feels that your new home harbors, and this comes irrespective of the budget you have assigned for your decoration project. While you may come across some great items to add to your space in the process of planning, do remember that your workable area is the constraint, and you have to work within the limited space. This becomes a reality when you move into a small apartment right after marriage, and it is not exactly the sub-urban two-storey house with a backyard. So, work around the space to ensure you can extract maximum benefits in terms of utility. For example, a corner table would not only fill up that unused space but also serve as a work station, instead of the standard rectangular table. Coupling your work station with your laundry room could also make you use your time and space more efficiently. The crux is, try to extract multiple uses of the same space, because it not only saves you some time and money, but also avoids the piling up of junk eventually.
---
Suggested read: Questions To Ask Your Wedding Planner Before Hiring Them
---
Things to incorporate

Decorating a new home is not a one-time exercise, because your tastes and preferences are bound to evolve with the passage of time. It is not just about decorating on a budget, but working on semi-permanent features would give you space to modify later. Do bear in mind that while this is your first time decorating your new home, it will not be the last time either! After all, change is the only constant. Here are a few tips that could not only change the look and feel of your home, but also consist of some elements you can change later, especially when you are on a budget.
Colors

The easiest and the most affordable way to change the look of your space would be on the color palette you choose to work on. This would be a good time to read up on some color psychology, and how different colors affect your mood. While your favorite color could be red or purple, it isn't the best idea to paint the walls in vibrant colors that could mentally make you feel more clustered. Painting the walls with soothing pastel shades are always a given, but you could also jazz up the look by painting a bright block color on an accent wall. But a tip would be to aim for neutral shades, for it can be complemented with decorative center pieces, and can help you redecorate more easily.
Lighting

An essential part of your decoration project should the emphasis on light. Try to always maximize the natural light that enters your home, by not blocking it. A precursor to this should be reading up on types of lighting that could best fit your purpose. While using string lights and golden light could give a cozy feeling, you must also incorporate energy efficient ambient lighting, especially in spaces with little natural light. You could change the look of your space by also adding some task lighting to highlight your favorite frames and artwork.
Statement pieces
Statement pieces are a great way to liven up your space, and speaks highly of you as a couple. While walls and furniture are an important aspect of redecoration, the beauty of it is only complemented by the kind of pieces in and around it. Th best part of this is that you can not only select from the beautiful collections at -, but gives you immense ground to express your personality, by incorporating some great DIYs projects or some fandom materials. A beautiful bowl can be enough in itself, or you could arrange smaller show-pieces and candles to harmonize your space. Also, remember the rule of thirds —try to arrange a group of items in odd numbers for it optimizes the space, and looks great in the eye.
Houseplants

Houseplants are probably the most inexpensive yet important, because it has the potential to change the look of your space completely. While a taller plant could make a large room feel more cozy, smaller desk plants could add life to your space and even make you feel better. These visual beauties come in wide varieties, and serve as air purifiers, and look great on your table top. But do remember to research on the needs of your houseplant- some stay well without direct sunlight and require low maintenance, while many emit oxygen at night. You could also create a personal sanctuary with just these beauties, and they make for great DIY projects as well!
Cushions

You style could be cozy and comfy, or modern and chic, but irrespective of that, cushions are a must. Cushions are the crucial pallbearers of linking the various elements in your space, while simultaneously harmonizing them. But more importantly, while cushions complement your furniture, they must be complementary by themselves. Try to work in contrasts, and these comfy beauties can be incorporated in your living room and your bedroom.
Fragrance

No one likes bad odor, especially in their new abode. Do invest in some deodorants in and around your living space, especially when you have guests over. Potpourri could be a great way to achieve this, for it looks great too! Incorporating some oil diffusers could also complement your home decor by pleasing the olfactory senses.
Create your sanctuary

Decorating your first home could be a fun task with your partner, and gives you the insight to your significant other's tastes and preferences. But do remember that while your new abode is a place you both call home, giving each other some space is crucial to maintain a healthy relationship. You would need some personal space to focus on your thoughts and work, so make sure to create a healthy area for the two of you to relax and rejuvenate, by yourselves. It could be your study or work station, or even an indoor garden.
---
Suggested read: Here's How You Can Plan Your Dream Wedding On A Budget
---
Maintenance

Now that you have decided on what to incorporate in this endeavor, remember that it is you who will eventually have to take up the task of maintaining it. Regular cleaning is just one part of it, but sometimes your maintenance costs could be unforeseen. Remember to decorate in a manner that is compatible with the time and energy you can afford to give.
Now that you have a better idea as to how to decorate your first home, just get started already!
Featured image source:
Summary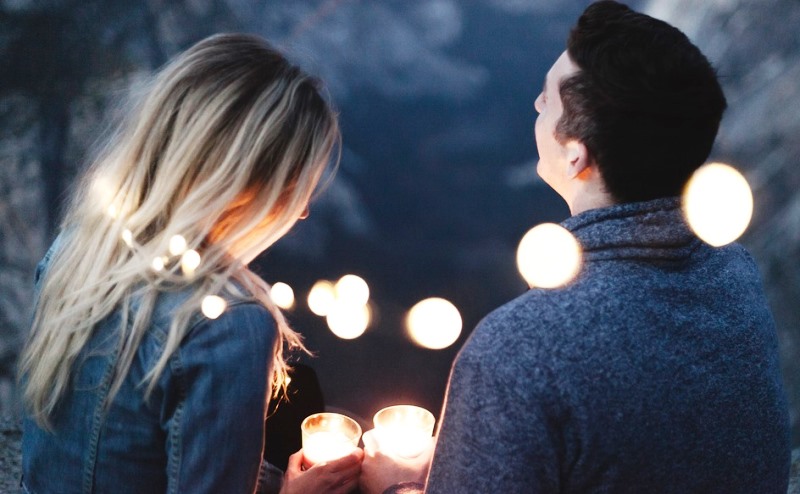 Article Name
Here Are 8 Tips You Need When Decorating Your First Home
Author
Description
And nothing seems more overwhelming than decorating your first home as a couple! But this ordeal can be a fun exercise to bond over with your significant other.