Jewelry is an integral part of your wardrobe. Tbh, it has been since the beginning of civilization. The moment humans realized that they could start shaping metal, they started making wearable jewelry, and that art has remained consistent and only grown in proportion and conception in recent times.
Jewelry isn't only about wearing precious stones and metals, but about the way they emphasize and accessorize your clothes and your features, which makes it an indispensible part of the wardrobe of both men and women. It is the final flourish; the touch of glamour that legit completes a look, no matter what you are dressing for. It is sensual and basically just awesome and made to be obsessed with. However, if you are tired of mainstream, normie jewelry that is insanely expensive and not even that exciting, or if you simply have a quirky sense of style that most jewelry stores can't cater to, then I am here to give you a taste of Instagram jewelry, which is one of the latest trends to grip millennials.
---
Suggested read: 17 Interior Design Instagram Accounts You Need To Follow For Major Décor Inspiration!
---
Like online shopping, you can buy a world of stuff on Instagram as well, and since it is such a beautiful platform full of beautiful pictures and beautiful people, designers have used it to their advantage and as a result, we have some of the best, most drool-worthy Instagram jewelry accounts.
Before I my rambling reaches epic proportions, here are some unique, amazing and fierce jewelry and accessories brands that you can follow on Instagram (and yes, all their products are on sale!)
1. Anomaly by Anam
If you are anything like me, then you are probably gasping for air right now, because this jewelry is quite literally, breathtaking. If you are tired of wearing prissy, cute and minimalistic jewelry then head over to Anomaly by Anam, which houses some of the most badass pieces you are ever going to lay eyes on.
The designs are, quite literally, big and bold, making use of spheres and edges and sharp lines and using super chic metal like rose gold, dull gold and oxidized silver. They started out small, but because they are obviously so awesome, some of the biggest celebs in India sport their accessories, and you can too! Check out their entire collection on their Instagram.
2. Eddie Borgo
Edgy is what defines the brand that is Eddie Borgo, which again, started out small, using semi-precious stones and super alt designs, and is now spotted on the likes of Mila Kunis and Lady Gaga. I mean, no big deal, right?
The aesthetics of this jewelry store is super contemporary, with a hint of vintage rock and roll, using plenty of shiny metal and spherical designs for emphasis. Radical is an understatement when it comes to some of their pieces. The great part is, they have a pretty interesting Instagram, if you are into some behind-the-scenes trivia about jewelry making. The better part is, you can actually buy the stuff of their feed.
3. Misho Designs
This is the kind of jewelry that becomes the talking point of any party, the moment you step out in them. Mixing contemporary designs with familiar metal, there is something both drastic and comforting about the kind of jewelry that Suhani Parekh makes for her brand- Misho designs.
There are a lot of tin foil motifs and big hoops which are made to make a statement that people are not likely to forget in a while. If you are into quirky jewelry with a touch of the classic, then head over to this hella aesthetic account for some inspiration, if not to buy everything immediately.
4. Jacquie Aiche
Do you see all these drop-dead gorgeous women wearing drop-dead gorgeous jewelry? Is there anything else that you need for your Instagram to be your source of life? Anything else, at all? Also, Boho jewelry that comes in the prettiest designs that is guaranteed to make you look like a Tumblr post with a gazillion notes? HELL TO THE YES.
This account has everything a modern day jewelry lover needs- variety, inspiration, exclusivity, GORGEOUS stones and metals and it isn't even going to burn a hole in your pocket. Honestly, these designs are so pretty that owning them all has made it on to my bucket list.
Summary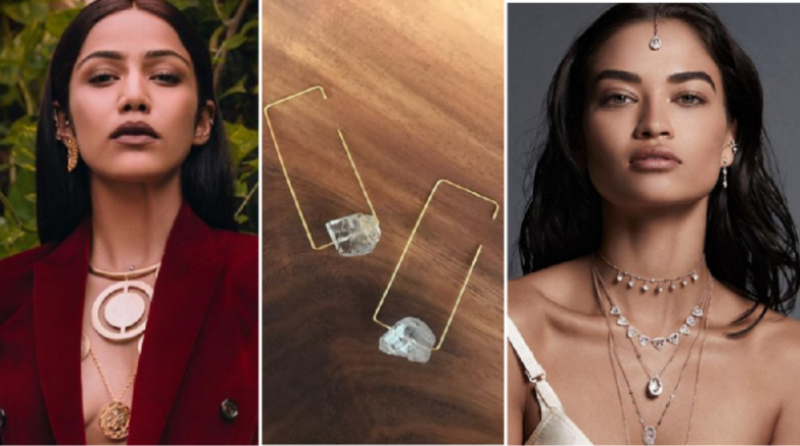 Article Name
10 Instagram Jewelry Store That Will Put Big Brands To Shame
Author
Description
Check out some of the most drool-worthy Instagram jewelry accounts, that will seriously improve your wardrobe game and make you look unique and fabulous!
Read the rest of the article:
Next