Tinder is constantly in the news in the dating world. It is one of the hottest startups in the Silicon Valley currently because of the way it is built. The app is considered a breakthrough in the dating world because it breaks away from the traditional profile creation, profile surfing, expressing interest and then connecting. The app, in a way, mirrors the culture of singles bars that are prevalent in the US, where singles go alone or with friends, meet others from the opposite sex and strike up a conversation and see where it goes. The decisions are made instantaneously and are snap judgments – you just make a snap decision on whether you like someone or not in a moment by their appearance or body language or dressing sense or any other visible features.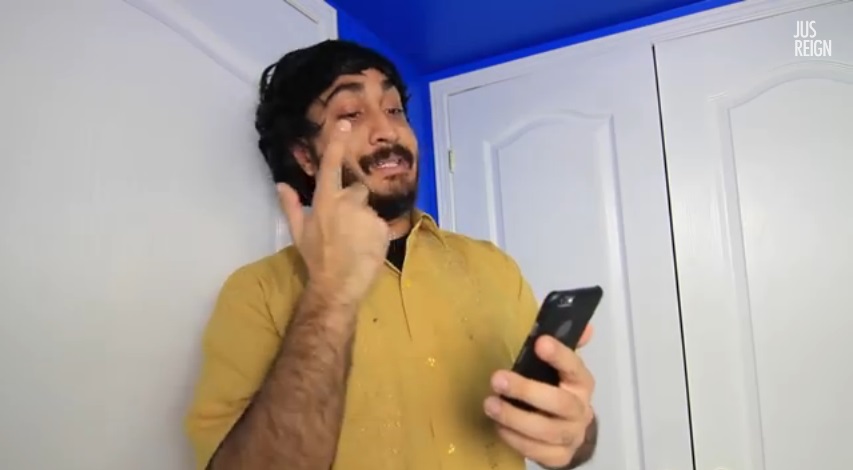 Image source: YouTube
Tinder has replicated this using the simple swipe right for accepting and swipe left for rejecting a profile that comes on your feed. You keep surfing and acting. If anyone that you accept, also accepts back, then you connect, message and take your interaction forward. Sounds simple, isn't it?
Tinder's massive success in the US where casual dating is accepted norm in society and practiced widely, has given birth to numerous other dating apps. There is LUXY, which promises to be Tinder without the ugly people or the Bumble app by ex-Tinder employees, promising a safer version without the creeps.
Of course, there have been numerous spoofs and parodies. But the one which made us laugh was the video on 'Ja-Tinder', the Tinder for brown people, because 'white women won't show you love'!
This Tinder spoof video had us in splits with the features that claim to be tailored for Indians. Features have either been customized to suit our 'tastes' or even our parents' tastes or in some cases, brand new features including 'hand gesture recognition' have been created with extensive research
The features actually had us wishing for a real version of Jatinder!
Here's a look at the hilarious video.
Featured image source: YouTube
Summary
Article Name
Ja-Tinder, the fabulously imaginative 'Tinder spoof' for Desis
Author
Description
We all know of Tinder, but what about Ja-Tinder, the Tinder for brown people? This Tinder spoof will have you in splits with its custom-made desi features