I'm guessing there are as many fitness enthusiasts as there are couch potatoes in the world. Alas, the ratio of men and women among both isn't what you'd call optimal. How great would it be if every fitness enthusiast found a partner who was into fitness as much as they are? Now that would be something, isn't it?
That is exactly what the new dating app MeetMeOutside hopes to achieve. Created by Boston entrepreneurs Rob Hand and Harry DiLeo, MeetMeOutside dating app wants to connect active singles so that they can bond over fitness activities they're passionate about.
MeetMeOutside dating app took shape in February 2015, and will be available in the iTunes App Store by the end of September. A company release stated:
"MeetMeOutside takes dating from awkward to adventure by connecting couples based on their shared passions for healthy, wellness and exploration."
The app coughs up '7 active and adventure seeking matches per day.' Not just that, but the app also gives suggestions for tailored and exciting date suggestions to connected singles as well.
Talking about the rationale behind the app, Hand said,
"The goal is to find something where people have the same active passions and they can do something that's different, besides going out to get a drink or coffee, where there's an interview kind of feel. They're more apt to be themselves and relax when they're doing an activity and they can do something fun."
---
Suggested read: Dance music dating app Mix'd is basically Techno Tinder
---
Speaking about the decision behind testing the app in Boston, Hand, 25, said,
"Everywhere you turn in this city there is a new gym or someone running, even through a few feet of snow, so it feels only natural to introduce a technology that would help people connect and start meaningful relationships while continuing their active lifestyles. We've been blown away by the feedback, both positive and constructive, from people we know and don't know here, and can't wait to roll out the finished version of MMO in Boston this fall."
MeetMeOutside app is free, and Hand said its launch would save users from forced small talk and awkward moments during a date.
"I think when you go on a regular date with dinner and drinks and things like that, it's less personal – you're fishing for questions rather than just enjoying someone's company and doing something fun. [MeetMeOutside] is doing an experience that's memorable, rather than just drinks," said Hand.
Hmmm. Interesting take on dating. Would you try out MeetMeOutside app when it's comes out at the end of the month? Tell us in the comments below.
Summary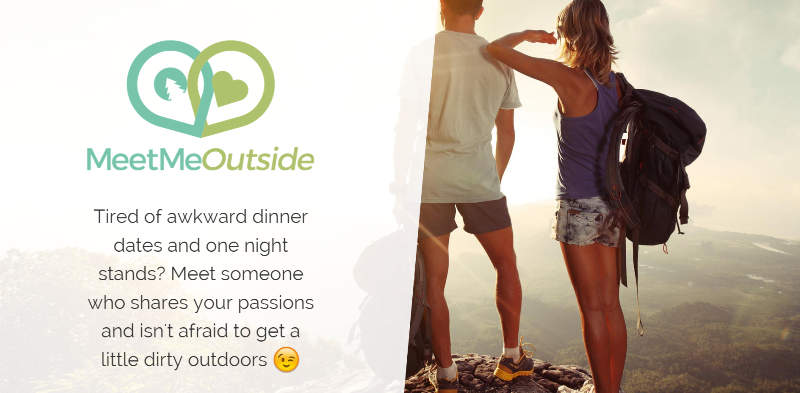 Article Name
MeetMeOutside Dating App Hopes To Connect Fitness Enthusiasts
Author
Description
MeetMeOutside is a new dating app created by two Boston entrepreneurs who hope to connect fitness enthusiasts. Check out how it works.