In any dating app, one of the first hurdles you come across is sending that first text and initiating conversation with a person you matched. It's daunting, no doubt about it. In that one communication, you need to sorta pack in the salient features of your personality, so that the person on the other end doesn't get bored with just one text and not reply, or worse, block you. You need to be funny but never crass, clever but not a know-it-all, surprising but never shocking. See, it's a delicate balance that your text needs to master.
But not everyone is quick with the clever quips and the witty comebacks. So to help out these not-so-witty-text-savvy online daters, a new app called Nattr has been released. Nattr, another one of vowel-dropping apps to flood the online dating world, is free to use. It asks its users to upload screenshots of profiles or texts so that other users, along with a panel of Nattr's own writers, can come up with a clever message for you to reply back.
Image source: iTunes
This panel of writers includes a 'team of handpicked writers and comedians,' whose profiles are identifiable with a star on their avatar. Even a regular user can earn a star by accumulating likes on the app. Not just these people, but a user can ask a witty quip of their phone contacts as well, which they are notified via an anonymous text.
---
Suggested read: Anomo, the social network app for introverts, by introverts
---
With the tagline, 'Crowdsourcing clever text responses,' Nattr basically asks random people on the Internet to come up with a quick quip or a witty comeback. On its website, Nattr cheekily asks, "What's better than a second opinion?" Apparently, it's, "A dozen."
Image source: iTunes
Nattr, although free to use, has an option where a user can buy 'charms,' if they want to view responses from starred users like the 'handpicked writers and comedians.' For $3.99, a user can buy 500 charms, but unlocking or requesting a response from starred users costs 300 charms. Really clever business strategy, eh?
Image source: iTunes
Standup comedian Leah Knauer is one of the starred users of Nattr who will handcraft witty replies. Recently, she tackled this question: "How can I ask an American girl out in a way that she will find witty?" Her response: "If she's blonde: 'You look like you're made of angel-hair pasta and some sort of powdered gold. I know that sounds weird, but I mean it in a good way."
Do you think you'd try Nattr? But what happens when the person on the other end gets to know that you're not as natty as you seem when texting? Would you risk it? Share your thoughts in the comments below.
Featured image source: Nattr
Summary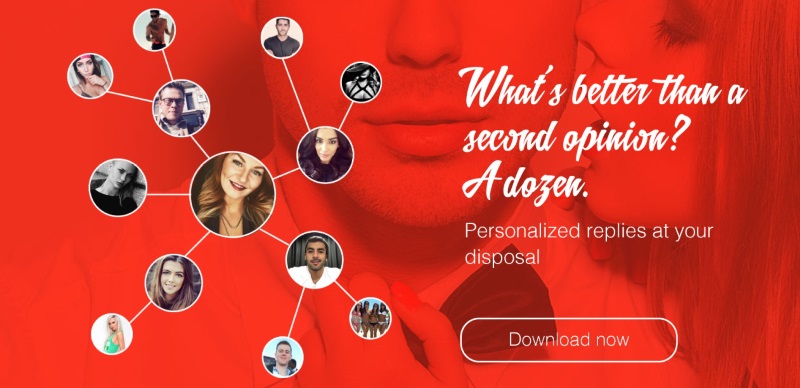 Article Name
New App Nattr, Writes Witty Texts For You, So You Don't Have To
Author
Description
Nattr is a new app which comes up with witty quips and clever comebacks so you don't have to! It basically crowdsources witty responses!