Baby, it's cold outside! The winter holidays may have just ended, but the unforgiving cold is still casting its cruel spell. You may be tempted to try the seasonal favorite creams and potions – but they can cost you a fortune, and you really don't have that much cash to burn after splurging it all on your vacation. Honey, why not save some cash and bask in Mother Nature's unique beauty offerings to tackle your winter blues? All you have to do is look to nature for some of the best complexion boosters and skin savers around.
Here are five skin care products to help you beat the dead of winter, au naturel. Your skin will love you for it, we bet!
1. Jergens Deep-Conditioning Shea Butter Body Cream
The skin on your body is just as important as the skin on your face, so don't skimp on moisturizing it. As temperatures nosedive, so does the moisture in your skin. Now is the time to slather on the richest stuff possible.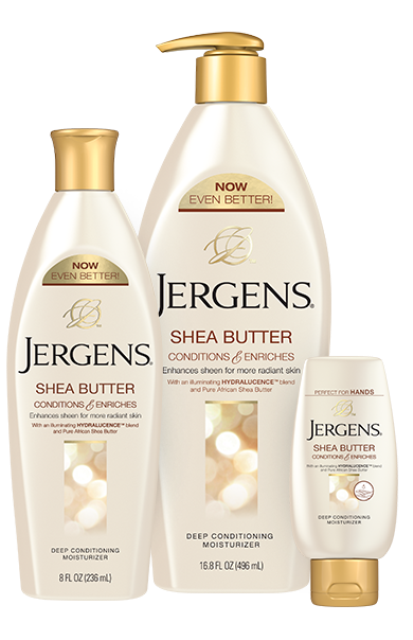 With a unique blend of pure African shea butter, glycerin, and natural oatmeal, this fluffy white cream is absorbed quickly with lasting moisture, without a greasy feel. In particular, shea butter gives you a clear complexion without clogging up your pores, and it works as a skin protector against the sun, which is still essential during the winter. You just can't go wrong with this decadent, easy-to-spread blend when it comes to nurturing your skin with the right vitamins to strip away dry, rough skin. Best for rough and tough areas like the knees, elbows, and ankles.
2. Tata Harper Brightening Serum
There are dozens of all-natural anti-aging concoctions ruling the beauty shelves. Sure, they feel lovely on our skin, but few have truly impressive effects.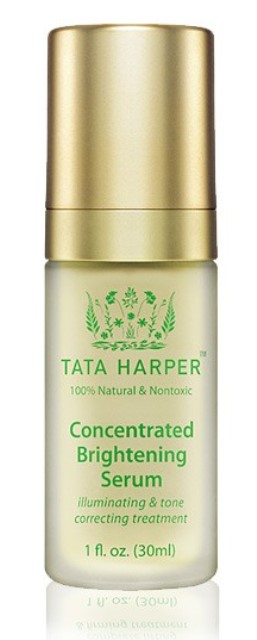 If you have ever doubted the efficacy of natural skin care products, here's why we are smitten with this one. With ingredients like glycerin, jojoba-seed oil, sea-daffodil, sea-fern extracts, and madonna lily stem cells, this "beauty" of a product is extremely lightweight, highly moisturizing, and has a citrusy aroma to delight your senses.
Luxurious and super-hydrating, the serum completely decimates dullness, producing the kind of bright, clear skin that looks plump, coddled, and incandescent. All this from a formula that's 100% natural and free of synthetics, artificial fragrance, and gluten!
3. L'Oreal Paris Age-Perfect Glow Renewal Facial Oil
Just as there are good oils for your health, there are beauty oils for your skin. The right natural oils can keep your skin smooth, youthful, glowing, and nourished. If your poor face has had to bear the brunt of winter woes, meet the facial oil that hydrates and brightens complexions – without a slimy residue.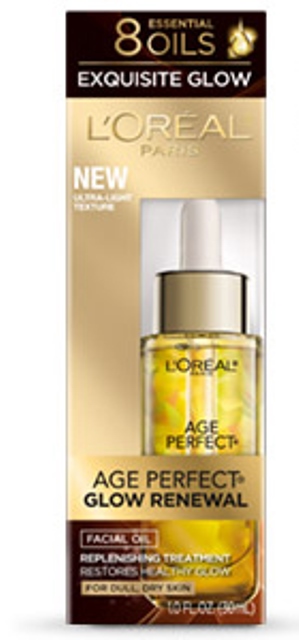 This translucent yellow facial oil is a unique blend of eight essential botanical oils, made of ingredients like English lavender, rosemary, orange peel, roman chamomile, rose flower, olive, and marjoram leaves. 
Lightweight and non-slippery, the formula sinks in quickly, soothes dryness, and leaves complexion softer and dewier, not slick. 4 or 5 drops are enough to achieve the nourishing effect you need. This product gets bonus points for layering well under make-up!
4. Juice Beauty Organic Nutrient Moisturizer
A nutrient-rich moisturizing cream can protect your skin and restore its natural glow, but there's no need to break the bank. If winter has left your skin high and dry, this is a miracle product!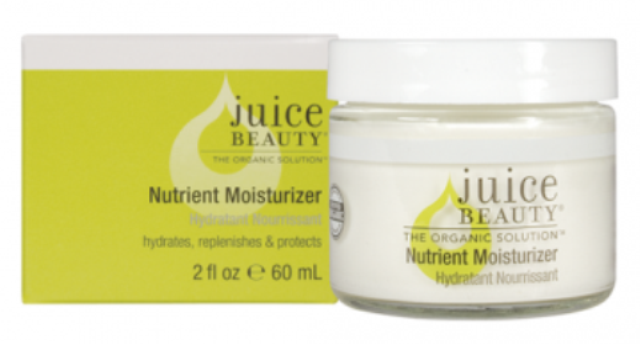 Juice Beauty's Organic Nutrient Moisturizer hydrates your skin with organic shea and jojoba, while soothing and replenishing its vivacity with aloe and algae extracts. With calming botanicals like primrose, borage, linseed, and the antioxidant-rich grape-seed, this moisturizing magic potion fights free radical skin damage. It also provides essential nutrients like Vitamins B5, E, and C to promote healthy skin.
5. Purely Northwest Winter Replenishing Body Cream                           
If you are looking for a long-lasting formula that restores your skin's natural moisture barrier, your go-to product is this advanced, winter-friendly cream that is enriched with 100% natural calendula, mango butter, and kukui nut.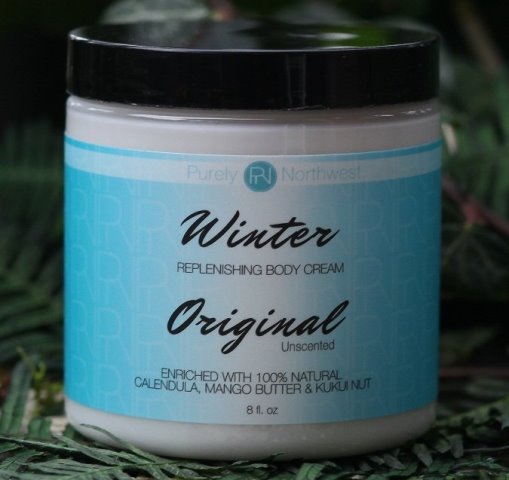 Packed with nutrient-rich oils and extracts, this long-lasting natural formula locks in your moisture and hydrates the skin for hours, which aids in restoring your skin's protective barrier.
Bonus products: Cleansers, toners, and Exfoliators
The first rule of having luminous skin is to exfoliate, exfoliate, exfoliate. If you are looking for a scrub that gently buffs away dead skin cells, try Garnier's Clean Invigorating Daily Scrub, made with natural ingredients like peppermint and jojoba beads. Another great choice is Himalaya's Exfoliating Walnut and Wood Apple Face Scrub. Fine particles of walnut, wood apple, and nutmeg shell gently remove dead skin cells, while organic fruit extracts stimulate cell regeneration.
Another must-have in your beauty kit is Weleda's One-Step Cleanser & Toner, with its phthalate-free citrus fragrance derived from pure essential oils. To wake up tired, puffy eyes, 100% Pure's Organic Coffee Bean Caffeine Eye Cream works amazingly, with its anti-inflammatory and antioxidant-rich coffee extracts.
Share your thoughts about these natural skin care products in the comments below.
Featured image source: Shutterstock
Summary
Article Name
5 must-try natural skin care products for this winter
Author
Description
Winter is a harsh time for our skin. While we take care of our face, it is vital to nourish the skin elsewhere too, with these natural skin care products.