If you have been roving about the streets of the app-town and constantly encounter the dating mile-markers, you'd know how quickly you can tend to get lost in the tortuous lanes that slide (or should we say, swipe?) you down the street, causing you to look intently upon the faces of a number of passersby – all apparently 'eligible' in some sort of way that an algorithm deems fit to use to shortlist the 'potential partners' you could just bump into around the corner! Sounds plausible, eh? Well, it is – only that this whole 'zoning out' from the real to 'swipe left and right' in the virtual for some luck in the love department is either too absorptive or too frustrating. Whichever end you happen to be at, there's a decision to be taken – Do you still want to keep swiping for another twenty minutes before you know that it has actually been an hour past your 'fifteen-extended-to-twenty-minute-break-from-work' or do you want to continue to sift through hordes of 'eligible' contenders for your heart, with no luck?
Image source: Google, copyright-free image under Creative Commons License
---
Suggested read: Coffee Meets Bagel begins international expansion with Hong Kong
---
Enter Coffee Meets Bagel – a new dating app on the block that weeds out this paradox of a choice that most dating apps seem to posit. So, how do you get started?
You create a super-simple profile after connecting with Facebook that only has you to answer stuff like "I am," "I like," and "I look" with just a word, a full sentence or even an essay if you feel like it
Then, you get your promised 'bagel' or match each day at noon, sourced from your friends of friends' network on Facebook
You have 24 hours to like or pass it
If you both said like, you get hooked up through a secure connection that keeps your personal phone number and information private
If you pass it on, the bagel will vanish into cyberspace and you will never see them again
The chat line too expires in about seven days, thus promoting meetings for users who would like to take an engaging interaction to the next level. As such, the process is quick-paced but does not devour precious ticks of the clock like the other traditional contemporaries of the app and promises way more return for that one moment's investment of collecting the take-away bagel!
This focus on 'quality over quantity' has kept users engaged for the surprise that knocks every day at noon and is keeping members enthused about meeting some GOOD potential partners! Ah, finally!
In case you are wondering, there is a kind of deterring monetization model at play, but it can be swerved to one's advantage too. This model operates vis-à-vis the use of virtual currency called 'beans' which you can use to unlock premium features or even for purchasing more bagels for the day if the one you have got isn't quite a relish for your palate. Of course, this implies that the chances of meeting a man/woman desirable to many may reduce by organic means but one needs to know that beans do not buy into quality and an e-meeting does not guarantee translation. The users, as of now, are glad for the refreshing change and the new lease of life that Coffee Meets Bagel dating app has brought to the e-dating approach.
And if you still aren't convinced, let me just brew some more coffee-licious reasons:
Mutual friend vetting: When all your bagels are sourced from amongst the places that you are likely to eat at or grab a take-away from, you have got nothing much to worry. I mean, you can use the bean shop to even check up on the 'mutual friend' and who knows, you might be in for a surprise! And a sweet one at that!
Flood control: We have already iterated upon the 'quality over quantity' motto that the app sticks to. Plus, when the app itself separates the wheat from the chaff, you can just sit back and enjoy your meal, right!
A scheduled surprise: Yep, every noon! No wasting hours zoning out, swiping screens, sifting through profiles or even blocking out creeps – you get a present each day that you, more often than not, are going to like!
---
Suggested read: Wyldfire dating app makes women gatekeepers to de-creep dating experience
---
No spam: Coz both of you have to mutually like each other for the conversation to begin. You shall never log in to a litany of skeevy messages about your breasts!
The privacy: When Coffee Meets Bagel dating app opens up a disposable line for two users who have hit 'like,' it keeps it accessible for a week. If all is well, you can move the coffee date to another REAL venue, else you can bid the e-meeting a goodbye without any worries about being stalked!
No stakes, no risk: Isn't that clear by now?
No ambiguity: Coz this isn't a hook-up app with a 'hot or not' approach steering it. The founders are very clear that they are doling out coffee and bagel dates, that they'd be over-pleased to learn has turned into more! FYI, they already have over 82 engagements and marriages under their belt.
And that's all I need to tell you about it for now – go use this one! I will catch ya soon coz hey, it's 11:59 – I need to have a bagel too! 😉
Featured image source: Google, copyright-free image under Creative Commons License
Summary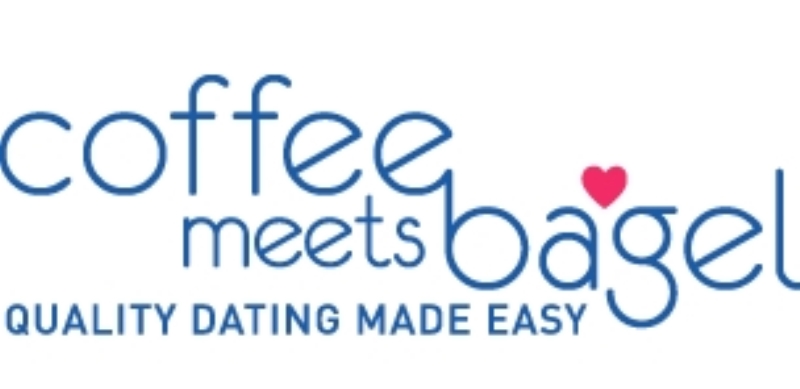 Article Name
Coffee Meets Bagel Dating App Makes User Focus On One Person At A Time
Author
Description
Coffee Meets Bagel dating app is already making huge ripples on the dating ocean. It is but a matter of time before it takes the app-o-sphere by storm.