The city of Hong Kong has news to cheer! Coffee meets Bagel dating app took the United States by storm when the app's makers refused to take a bite of the scrumptious and lavish $30 million record-setting offer by Mark Cuban on the popular TV show SharkTank, has now opened its access doors to the vivacious dating scene in the hustling-bustling city of Hong Kong. Of course, one's be well tempted to think that the founders were bluffing, but going by the $7.8 million series A financing led by existing investor DCM Ventures in the early part of this year, we think that this novel custom app is all set to be the next IT-thing!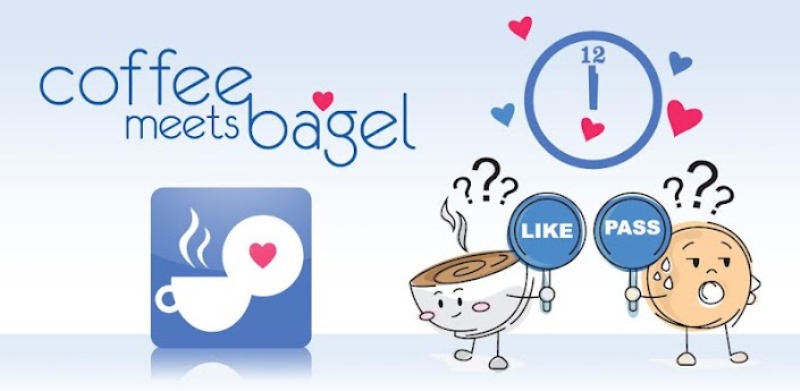 Image source: Google, copyright-free image under Creative Commons License
Coffee Meets Bagel dating app was launched in Hong Kong on March 4th. Founder Dawoon Kang refused to divulge details about the membership numbers but confirmed that the service has achieved "consistent 20 percent week on week growth" since launch. Facebook is a dear friend of the app and is working consistently to spread interest in the app. Hong Kong members have a staggering 768 Facebook friends, which is eight times the worldwide standard. Each Hong Kong Coffee Meets Bagel member has around 48 Facebook friends who are also using the app.
---
Suggested read: Netflix dating app, My Show Mate, to find your fellow netflix-er
---
Kang asserts that this proactive interest of the Hong Kong people in socializing prompted her sisters Arum and Soo, alongside herself, to go ahead with the idea of 'Coffee Meets Bagel.' That it was a recipe for success was partly evinced by what the trio brought in terms of skill set to the venture: Arum formerly worked as a product manager at Amazon and Avon.com and has an MBA from Harvard Business School. Dawoon has worked in strategy & finance at JPMorgan and Avon, and earned an MBA from Stanford Graduate School of Business. Soo is a designer with longtime experience in luxury package design. She created designs for luxury brands like LVMH and Domain Chandon.
"The three of us brought very different but complementary skill sets to the table," Kang said.
Kang also avers that she was sure of the traction in a culture that has wonky work hours causing the lively verve of the highly social professionals of the city to live in a universe of quietly lowered romantic expectations. In fact, with her own love story up on the board as one of the success stories of the app, it was but a matter of time before her prediction started taking shape.
"Hong Kong is a very young, vibrant city full of ambitious singles in their 20s and 30s who are eager to meet new people but have very little time for it. Coffee Meets Bagel was designed with these young professionals in mind, which made Hong Kong our perfect market – and our initial results show that," she says.
---
Suggested read: Fortu dating app hopes to focus on offline connections
---
Having experienced the city's dating culture firsthand, it was the combination of plain experiential knowledge plus business acumen for Kang. She enlists the help of numbers to differentiate between the dating habits in Hong Kong and the United States, as noted vis-à-vis user engagement.
"On average, 72 percent of Hong Kong members log in every day to check their Bagel. Of these, 77 percent are connecting on an iPhone. They log in 4.3 times a day (33 percent higher than US members) and spend a total of 7.7 minutes a day (117 percent higher than US members)," says Kang.
However she is quick to add the parallels.
"The gender ratio – 62 percent of members in Hong Kong are female – is similar to that of the membership in New York and Washington DC as is the academic attainments with 98 percent of the membership both here in HK and in US boasting bachelors degrees," she points.
The app is an impressive feat in the dating app sphere with its pivotal focus on quality over quantity. The app makes use of a proprietary algorithm to analyze factors such as the members' age, education level, religious and ethnicity preferences, and interests as well as their friends on social networks to deliver just one match every day. The basic premise is to deliver a custom fit – the spread of a perfectly picked meal to gratify one's appetite as against a mediocre fare that one'd get at a buffet and might consume with a halfhearted appetency. This feature sets the Coffee meets Bagel dating app several notches higher than other custom apps available in the domain, as the dating milieu needs a refreshing change from the partially 'iffy' bout it' attitude that plagues it. Much of this problem owes to a lack of a match that is compatible on more levels than one. Whilst swiping right or left was becoming more like blind shots in the darkness, the app has become the new torchlight that aims to dispel these swathes of darkness from the dating scene. By delivering a 'bagel' or a perfect match, it then, allows the users 24 hours to either consume it or toss it along. If a green blinks on either end, the members are connected for a 'coffee meets bagel' experience over a private and secure chat line that expires in seven days.
Speaking about their unique system that gives users a 'bagel' that is likely to satiate their hunger, Kang says,
"It's effective because it forces you to focus on the match you got, and not treat it like another piece of screen, which is what you end up doing in apps like Tinder or Match or even OKCupid where you are looking at hundreds of profiles at once."
She also went on to add that this feature enables thousands of users to rid themselves of the endless frustration of getting lost in the horde.
"It's frustrating for everyone – you don't get noticed because everyone is looking at you and hundreds of other people at the same time. You get frustrated at having to take the time to weed through hundreds of different profiles to find the people you like. You end up wasting a lot of time and resources in this model," she explained.
---
Suggested read: Hitch dating app being hailed as Tinder for matchmakers
---
When asked about what sparked an interest in the area, Kang referred to the dismal dating scene for women. She explained that the young professionals didn't have enough time to actively 'look out' and had exhausted the bar and party scenes. Dabbling in dating sites wasn't any respite for these single ladies either. They were 'ready to mingle' but not with the perverts and creeps who'd spam their inboxes on these portals and make them highly uncomfortable. As such, Kang felt an ever-increasing need to give women the kind of 'food' they really wanted. Being a single woman who had experienced those problems herself, she knew what it was like to hand out a platter of a woman's soul-food to them. That is why she brought in Coffee Meets Bagel. She confirms that the female/male user ratio is 60:40 and surveys indicate that women are extremely satisfied with the service.
Their success rate in the US evinces as much. The service boasts of about 10,000 relationships, some of which have materialized into vows of a lifetime.
"We've celebrated 82 engagements/marriages so far that we know of," she said. Part of this reason is because the site makes sure that the meeting process is "natural" and "safe," beams a proud and ecstatic Kang. "Most online dating services don't feel safe because you end up having to talk to strangers who you don't know anything about," Kang explained.
Coffee Meets Bagel boasts of 20 million introductions in the US till date, and Kang and her sisters are confident that they will replicate the same success in Hong Kong. Kang plans to 'continue their international expansion' hinting that a launch in the sisters' birth country, South Korea, might be close on the heels, though it would definitely take some amount of time for effective translation. The success of their model is evident in that the app seems to have been embraced wholeheartedly by Hong Kong-izens. She concurs proudly:
"It's been about 20 days so far and we've made more than 3,000 connections between people who mutually liked each other so far."
Well, I guess, that moment in time isn't too far when the news of a Hong Kong wedding that'd start with a coffee and a bagel shall make it to the headlines!
And we wish the CMB sisters a happily successful ever after!
Featured image source: Google, copyright-free image under Creative Commons License
Summary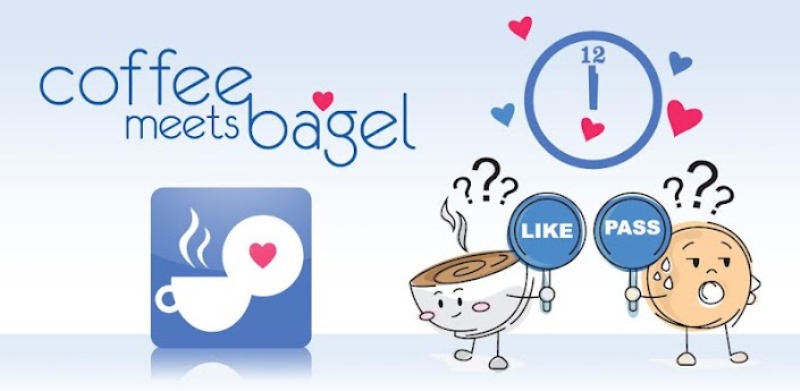 Article Name
Coffee Meets Bagel Dating App Forays Into Hong Kong
Author
Description
Coffee Meets Bagel dating app has started doling out its scrumptious treats to the hungry-for-love citizens of Hong Kong. Here's all you need to know.