Are you one of those people who shares every workout session on social media? With hashtags to boot? Or worse, post gym selfies – of your ripped abdominal muscles, or your flexing biceps, or your tight glutes?
#workout
#FitnessGoals
#GymSelfies
Then, mate, you might be a total narcissist! No, it's not me that's saying so, but science.
A new study conducted by researchers at the Brunel University in London found that people can be mainly divided into groups of shared personality traits based on the kind of content they share online.
---
Suggested read: How to attract a woman? By NOT eating pasta and potatoes, says Science!
---
But where does the narcissism figure, you wonder? Well, narcissists are defined by a set of traits, and they love nothing more than to share any and all news about their accomplishments and achievements. When they post details or pictures about their successful workout routine, chronicling their 'achievements,' it's shared for all the world to see and show appreciation. And if their followers and/or friends are jealous to boot, then that's win-win for a narcissist. It's an ego boost for them.
'Narcissistic traits' is a psychological disorder that gives one pleasure from self-admiration. For the study, 500 Facebook users were roped in and surveyed. The researchers found that gym posers who received the maximum number of likes and/or comments were desperate and craved all the attention they could get.
The study found that narcissists don't just share gym selfies and their related accomplishments, but they were also keen on letting people know how much pride they take in their appearance and how much effort they're willing to put in to achieve that. These narcissists were also the ones who wrote more number of status updates related to their workout routine and diet.
The researchers explained that they measured specific personality traits like extroversion, conscientiousness, openness, neuroticism, and agreeableness. They also concluded that the people who posted updates related to their boyfriend/girlfriend on their social media profiles were also those who had lower self-esteem. On the other hand, those who posted updates about their kids were found to be more conscientious.
There you go. If you post gym selfies from time to time, you might be a narcissist!
Do you agree with this study? Or do you think sharing your gym accomplishments is a way of sharing your happiness with others? Sound off in the comments below.
Featured image source: Tumblr
Summary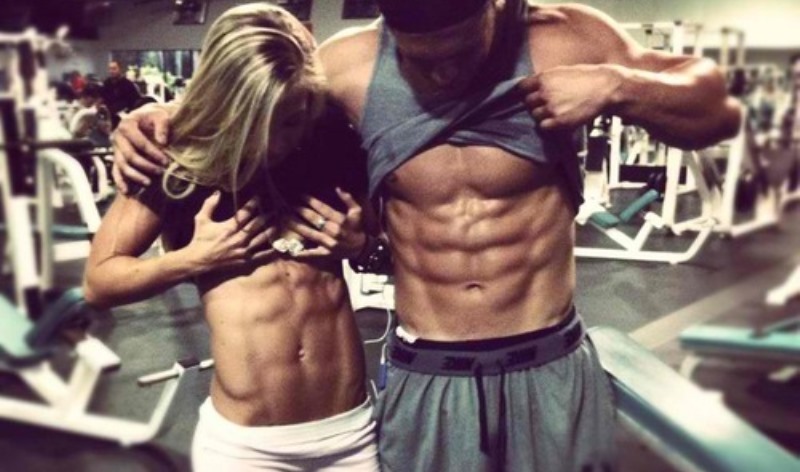 Article Name
Posting Gym Selfies Could Mean You Have A Psychological Problem, Says Study
Author
Description
Do you post gym selfies on your social media profiles? Beware, you might have a psychological problem!