Narcissism is something that plagues a lot of our lives, in both good and bad ways. What's important to understand is the fact that narcissism, like any human emotion falls on a wide spectrum. Being on either end of it is harmful, and affects our relationships and how we interact with people around us. For the purpose of simplicity, let's narrow our discussion down to those who lie somewhere around the arguably worse end of the spectrum – your average narcissist who more often than not loves nothing but themselves. It is important to note that simply being a 'jerk' or an insensitive person has little to do with this, and plenty of narcissists tend to mask or compensate it with superficial wholesomeness. We all cope with our demons in our own ways, so I shan't judge.
The question remains, can a narcissist love? And no, this goes beyond simple and exciting romantic gestures, all the way down to the bone. Can a narcissist love someone truly without it being a trade-off of emotions most so desperately desire? Can it make them miserable yet draw them deeper into the whirlpool of exhausted infatuation so many of us have written poems about? Can they understand the momentary acts of selflessness, and why it has essentially become an ideal we subconsciously strive for? Questions that require much introspection, whether we're narcissists ourselves or not. Understanding the human condition is key to understand narcissism, and whether the question of whether a narcissist can love someone makes no logical sense.
---
Suggested read: 20 Definite Signs That Prove You Are A Covert Narcissist
---
Yes, it is possible for someone to show love while still being a narcissist. Note that there's a huge difference between showing romantic interest and genuine love for another person. For narcissists, romantic love tends to be transactional. They will constantly check if they get something back for the amount of effort they put into the relationship. Needless to say, they are extremely performative and will put extra effort when it comes to relationship activities. Be it a meticulously planned candle-light dates, texting romance, and especially sex, they will be energetic and make you feel like you're not the one as into the romance as them.
What most people need to understand about narcissism is the fact that when they date you, it's not necessarily about you. It's about them, and their experience. The magic of surface romance will be over for them as soon as they say that it is, and you better believe it that it is. To identify what sets apart narcissists who are simply performing the act of romance from the ones genuinely in love, here's a few red flags to look out for:
Their romance is strictly superficial
You will see it in the way they treat you, and the relationship itself. True narcissists tend to find gratification in surface level emotions, with anything going beyond skin-deep being a sign of vulnerability. You will never truly be able to connect with them, and even if they share their deepest darkest secrets with you, chances are it would be purely a show they put together neatly. There will be showy performances of romance, granted, activities they will take great steps to arrange as an act of love and commitment. This is a sign that they aren't as into them as you are, and you shouldn't take it lightly.
They keep 'score'
 This is something that plagues the lives of many heterosexual couples, but also as a result becomes key to identify the narcissist in a relationship. Narcissists tend to keep score of every 'mistake' you've made in the course of the relationship, not failing to bring it up when you confront them about their own shortcomings. They will always try to assume the moral highground in everything, a byproduct of thinking of oneself as self-righteous 24×7. The relationship becomes truly transactional, with each side waiting for the other to trip over and do something wrong just to win the war of egos.
They compare their relationship to those of others
This is the cornerstone of any performative relationship, and one that turns it into a trophy to be neatly kept in the showcase. With constant nagging and talk about the oh-so-perfect relationship of a friend of a friend, it becomes hard to breathe let alone enjoy their company. You are under constant obligation to be the model partner, with unrealistic and sky-high expectations bogging you down every step of the way it's hard to keep up. You're a human being and you deserve better, and cutting off something as toxic as this from your life counts as self-care.
Can't handle rejection or delays
A huge red flag is entitlement; narcissists are entitled to the point you can't deny them anything. You can't reply to them a minute late without them getting agitated. This phenomenon is commonly described as 'instant gratification', their needs need to be met immediately for them to be pleased. Try saying no to your partner just once, just as a healthy exercise. If they get riled up over it, chances are you are dating a narcissist who doesn't really love you. Your life isn't real to them, because the only thing at the center to the very edges of their world is their own life. Your needs and wants are at best secondary, and this reflects heavily on the relationship itself.
---
Suggested read: Early Signs You're Dating A Narcissist
---
Manipulation
A narcissist who doesn't love you will manipulate you to suit their own needs. 'Gaslighting' is a term that becomes relevant here, and is a manipulation tactic that narcissist abusers tend to use often. This usually involves demeaning and slowly but surely destroy your self-esteem and your ability to think clearly by repeated insults and similar mentally harrowing acts of abuse. They will outright deny they did anything of the order, making you feel insane and demented. You slowly lose your sense of self and it becomes too late until you realize the relationship is in fact abusive and harmful for you, for some it takes years before they can fully understand the extent of the abuse they've gone through after some careful introspection. Get yourself out of it before you end up paying extravagant fees for good therapists, because if you are in a relationship with a manipulative narcissist, chances are you'll need a good many sessions.
With that out of the way, some narcissists do try to work through their problems to be better people. Life is hard as it is, and narcissists tend to be as they are because of life-long trauma. Imagine being conditioned for the most of your life to feel a false sense of superiority over others and constantly looking out for yourself as the center of the world, it's not easy adjusting to the dull reality others have grown into over the years. The cycle of abuse is vicious, and it only ends up with everyone being hurt by someone close to them.
Here's 3 telling signs that your narcissist soul-mate is really in love with you:
They appreciate your existence
This isn't something that ends with wholesome text messages, appreciating you and your place in the world is something that most of us dream about. Their actions will prove how important you are to them, and nothing makes someone less of a narcissist than thinking beyond the idea of themselves being God's gift to the world. Cherish them, hold them tight and never let go, help them fix themselves if they are in turn that important to you.
Your problems are real to them
Narcissists don't think much of problems that aren't theirs, so you're really lucky if your soulmate makes your problem theirs and encourages you in your daily endeavors. Having a narcissist partner can really drain the energy out of you after a hard day of work, because for most of them you're simply another 'activity' they chose to partake in, and not an actual human being. For a narcissist to think of your problems as real and important they must really be in love with you and care about you beyond their own fanciful ideas of romance.
They do not abuse your trust
An extension of the second sign, abuse of trust goes well beyond narcissist behavior. Narcissists don't think trust to be an important aspect of a relationship simply because they lack the empathy for it. They neither do nor want to understand the duality of any healthy relationship and how it's built upon a mutual respect for trust. A narcissist who does not abuse your trust is a keeper, and with a little effort the relationship itself could go a long way.
---
Suggested read: 16 All-too-clear Signs You're Stuck In A Narcissistic Relationship
---
Narcissists are definitely hard to love, but, CAN a narcissist love? Life is a constant journey of discovering yourself, and simultaneously a quest to better yourself for the sake of the ones you love. While they aren't the first picks of anyone who loves their sanity, a relationship with a narcissist is hard but possible. We're humans too, after all.
Featured image source: Google, copyright-free image under Creative Commons License 
Summary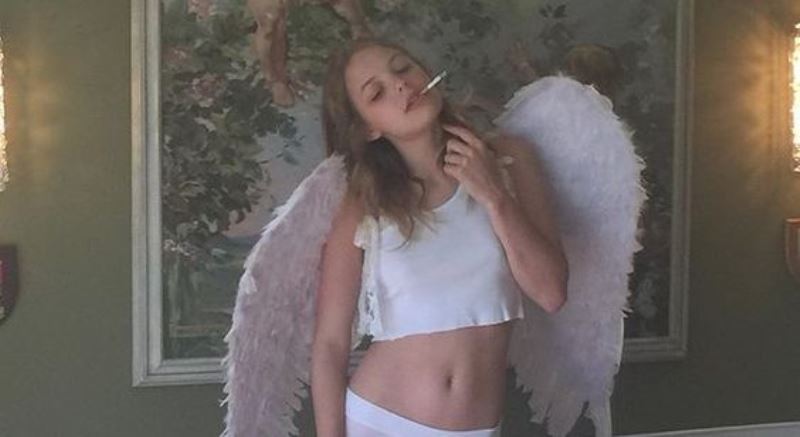 Article Name
Can A Narcissist Love? Let's Find Out!
Author
Description
Can a narcissist love someone truly without it being a trade-off of emotions most so desperately desire? Let us find out right now!