Disney is an integral part of a kid's childhood, especially so for girls. What with the dolls, playhouses, princess outfits and other princess paraphernalia available, it's inevitable that this princess culture affect young girls. And now there's scientific proof that this is true.
A research paper, published in the journal Child Development, was based on a year-long study of 198 preschoolers, i.e., 5- and 6-year-olds. The researchers looked at the rates of engagement with Disney princess media in these kids and found that both boys and girls were associated with higher levels of female gender-stereotypical behavior.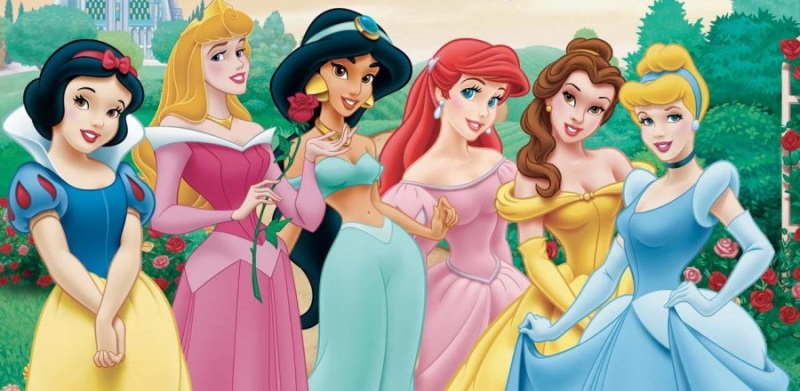 Image source: Google, copyright-free image under Creative Commons License
The researchers came to this conclusion after interviewing the kids' parents and teachers by asking them how and how much each child interacted with Disney Princess media and products. The parents and teachers were also asked to fill out questionnaires about how they behaved, their self-esteem, and how they played with these toys.
Then, the kids were asked to finish a preference task, which involved showing them stereotypical 'girl toys' like dolls, a tea set; 'boy toys' like action figures, play construction equipment, and neutral toys like paint and puzzles; where they were asked how much they like each of the toys given them.
At the end of one year, the kids' parents and teachers were asked to fill out the same questionnaires again. The results were pretty interesting. It was found that 96 percent of girls and 87 percent of boys had consumed some form of Disney Princess media, and that 61 percent of the girls from the study actively played with Disney Princess toys at least once a week.
Unfortunately, the more the girls played with their Disney Princess toys, the more likely they were to buy in to the ubiquitous gender stereotypes at the end of the study period. This didn't limit to girls being kinder or more communicative, but that they felt limited to what is commonly called, the 'girly' activities and behavior.
---
Suggested read: 15 incredibly sad Disney quotes that will make you teary-eyed
---
Dr Sarah M Coyne, a social science researcher in Brigham Young University's Department of Family Life and lead author of the study, said,
"I think parents think that the Disney Princess culture is safe. That's the word I hear time and time again – it's 'safe.' But if we're fully jumping in here and really embracing it, parents should really consider the long-term impact of the princess culture."
Talking to BYU News, she said,
"We know that girls who strongly adhere to female gender stereotypes feel like they can't do some things. They're not as confident that they can do well in math and science. They don't like getting dirty, so they're less likely to try and experiment with things… Disney Princesses [also] represent some of the first examples of exposure to the thin ideal."
However, given the ubiquity of of the Disney Princess franchise and its related paraphernalia, it's unrealistic to expect parents to ban princesses altogether or not buy them for their kids at all. But, what Coyne suggests is that talking to the kids about princesses and highlighting their positive qualities like the fact that Belle likes to read, Merida goes after what her heart desires, even if it means not acting like the 'perfect princess,' and Anna and Elsa being good problem solvers. Such conversations will have a positive effect on the kids, somewhat shielding them from the stereotypes perpetuated by Disney Princesses.
She said,
"I'd say, have moderation in all things. Have your kids involved in all sorts of activities, and just have princesses be one of many, many things that they like to do and engage with."
It's time we ask ourselves what is it that we want to teach our kids, with impressionable minds. We have to question ourselves whether it's good for our kids in the long run, will it have a negative impact on their psyche, and if we want to encourage such antiquated thinking. When you have the answers to these questions, you'll know what to do.
Featured image source: Google, copyright-free image under Creative Commons License
Summary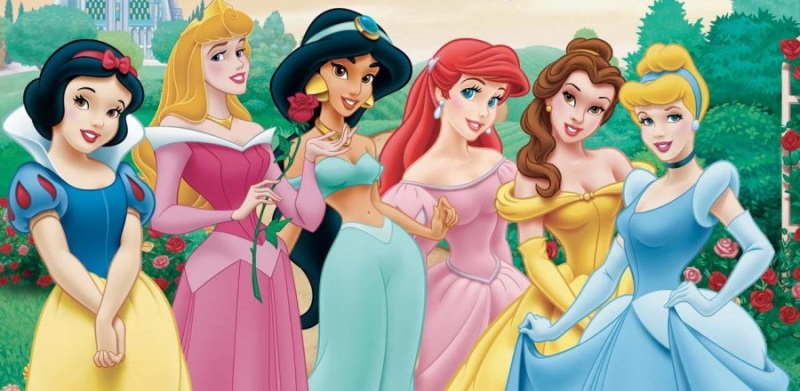 Article Name
Study Reveals That Disney Princess Culture Is Harmful To Little Girls
Author
Description
A new study reveals that the ubiquitous Disney Princess culture could be harmful to little girls. Learn how, here.