So, you couldn't make it to work and it's a sick leave, again? (Don't mind the fun in the tone, I am writing this with a tissue in hand as well – I know, right!) When this season brings along the dreaded extravaganza of flu, fever, and cold, this is where we'll draw out the humor – the eleven (hilariously pitiable) stages of taking off sick from work.
1. The 'I am utterly and genuinely sick' (sounding) phone call to the boss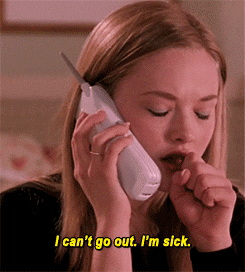 Image source: Tumblr
You wake up in the morning knowing that there's absolutely no way you are actually going to be able to leave the bed. The next thing you do is dial the regretted 'My Boss' on your cell and break the news of looming nonexistence on the work desk in an almost convincing illness stricken gruff voice.
2. The *sniff* 'I can't even' phase of discomfort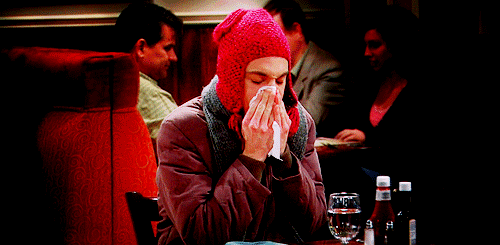 Image source: angelasanxiouslife
This is when the unsettling realization of your helplessness dawns upon you – you can't sleep, nor get up! You do feel hungry, but can't eat! Let alone answering the raining calls, you can't even open your aching eyes.
3. They 'why me' phase of dreaded self-loathing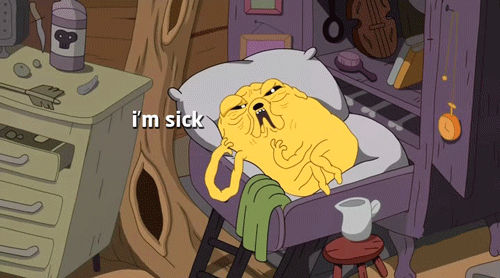 Image source: Tumblr
From your nanny to your mamma, you'll remember all the love and affection that makes you feel even worse about it. You live alone – no one's here to and take care of you (ah, if only someone could pass you that tissue with a steaming cup of coffee!)
4. Everything starts teaming up with the flu to make you feel sicker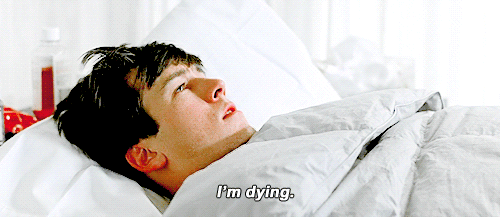 Image source: reactiongifs
The voice of your neighbor's lawn mower, the yawn of your landlady, the 'a little too much brightness' of the sun, and even your own sneeze!
5. The 'sofa is my salvation' stage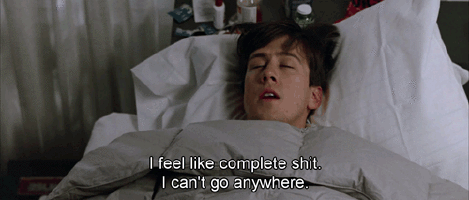 Image source: Giphy
Now this is the one place in the world (with a piled stock of tissues, meds, a thermos of hot soup, and the TV remote lying ready on the adjacent table ) that you are never going to leave!
---
Suggested read: 12 terrible reasons you must never use to get sick leave
---
6. The endless whimsy of surfing the channels on TV  
If you're not going to work, why not add a little silver lining to this grey cloud? Yes, you can watch anything you want today – so, why not try some glimpses of every single thing! Switch your television beast mode on!
7. And….the idea of unemployment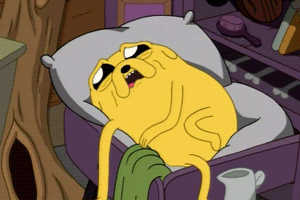 Image source: shaunidraught
Just when you finally manage to forget the traumatic sickness with the latest movies and beloved shows, the idea of unemployment plays peek-a-boo with you! Is this going to be the rest of your life – a tissue full of sneeze and a day void of meaning!!!! Oh, the horror!
8. The silly little rings of alarm bells
Oh, you had to give your mate's impending presentation today!
Doesn't the door latch need a little oiling?
Should you check your mails?
*sneeze*
*Sneeze*
*SNeeZe*
*sniff*
Ah…!
9. The scorching need for hygiene catches up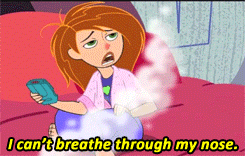 Image source: knitbygodshand
Yes, you're right – just look at yourself! It's three in the afternoon and you're still in your PJs without even a shower. The room's all messy, the smell of flu and menthol dripping from you, and the pile of tissues! Disgusted by yourself, aren't you?
10. The fast food fetish rises
Hah, let alone the cleaning, you haven't had anything filling since last night – what about that? No, don't even think about it – you're in no shape to cook, right?
Hmm…you'll have to order something hot and healthy then. Here's an idea – Chinese maybe? Yes, sure, smile secretly!
11. The night that just won't give in and be good!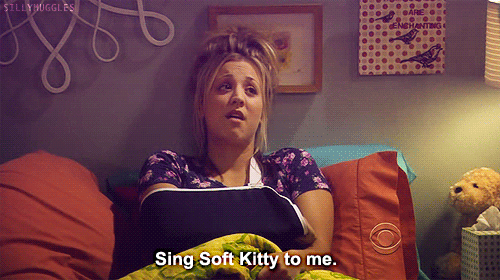 Image source: imgur
After the seemingly never-ending day, you're sure that all you need is a good night's sleep and you'll wake up fresh as a daisy tomorrow. But if only you could sleep, right! So, you lie down; toss about a hundred times, but sleep's nowhere to be found!
When 4:30 am sees your eyes blink and your next working day is gone as well – congratulations are in order!
Get well soon!
Featured image source: pcwlawfirm
Summary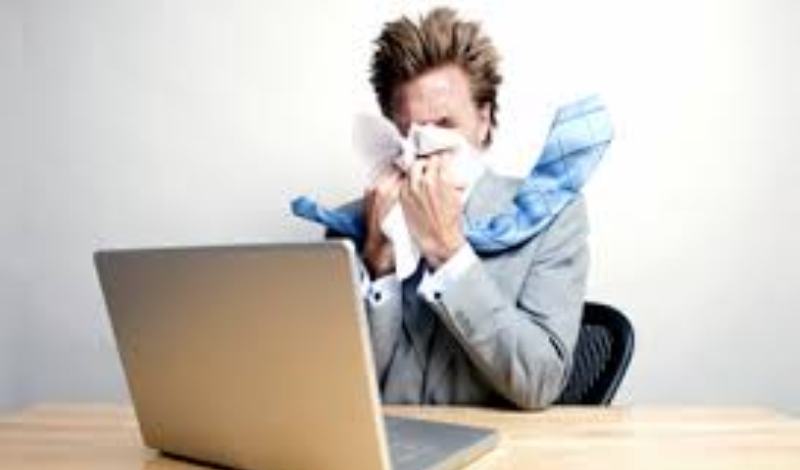 Article Name
The 11 Stages Of Taking Off Sick From Work
Author
Description
Because taking off sick from work is worth going through the agony of being fired!