As the curtains go down on 2015, it is but natural that you expect 2016 to deliver a power packed performance when it is show-time again.
But will 2016 be what your heart wants  it to be? Will Cupid take to you and shoot a love-dart your way or will his evil twin Ruepid just ruin romance all over again? Don't know the answers yet… worry not…
---
Suggested read: Know who to date: Your best match by Zodiac sign
---
…NLT's forecast of 2016 shall let you in on all the secrets the stars have in store for your love life in the coming year..
Aries (March 21 – April 19)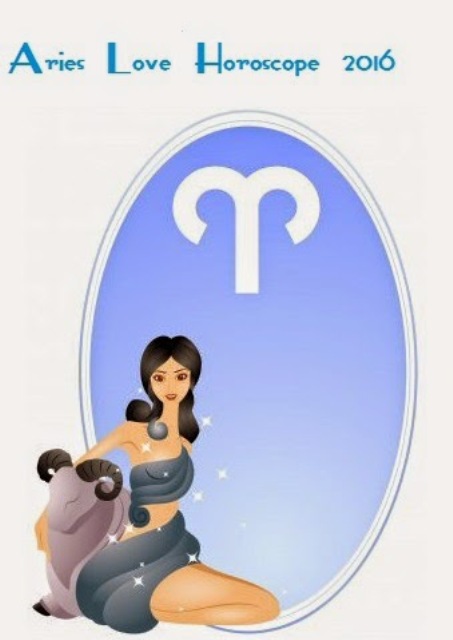 Image source: Pinterest
A tad bit outgrown for the live-in-the-moment affairs of your own doing, you now seek something that combines the same electrifying chemistry with stability. Looking for the promise of a purposive future together, you ditch the going-nowhere relationships in favor of something of consequence. As such, breaking up with someone unwilling to crank it up one level or turning your affair into a permanent bond is immanent. Jupiter is on a yearlong tour of your charts and as such, commitment, an engagement or even marriage might be in the cards. If you are already married, you might need to cultivate complete transparency in communication to rekindle the missing spark in your equation. Some of you might even be able to kick start a venture with bae and these lucky rams will be part of the couple who works together, hence, stays together!
Taurus (April 20 – May 20)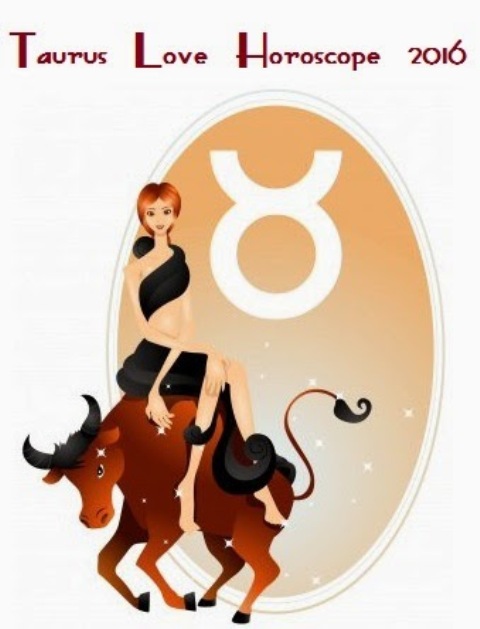 Image source: Pinterest
2016 is a hotbed for romance for the bull. Think butterflies-in-the-tummy, stares-that-melt-one's-insides, romps-that-you-can't-have-enough of and more. Jupiter strolls through the love zone until September- forging a path for the idyllic romance that you crave- dreamy dates, love notes, a special song or even a proposal. Your aggressive streak may surface from  January 4 to March 7 and May 28 to August 3 as Mars roves about your marriage zone. Do not rush yourself or your partner lest you give them cold feet. Single Taureans may also find love once the solar eclipse in September sets in. Fertile Myrtle seems to be too kind on you this year- so plan or protect accordingly!
Gemini (May 21 – June 20)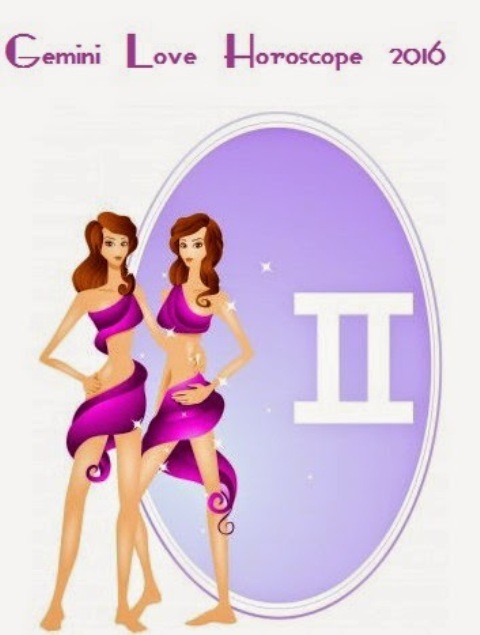 Image source: Pinterest
For those of you who are singles, Jupiter in your charts may spur you on to find 'the one.' However, if you have already found your partner, you shall most likely move in together, sign a lease or mortgage as a couple. While Jupiter lights up your domestic realm, promising a period of bliss and coziness, Saturn ensures the permanence of your bond. With stability of this kind, it isn't long before further planetary transitions bring about life-changing events such as a proposal, a pregnancy or even adventure- both in the bedroom and out.
Cancer (June 21 – July 22)
Image source: Pinterest
2016 is a reverso of sorts for some signs, including yours. Jupiter draws you out of your usual shy, reserved nature while Mars invests you with some firecracker-y, playful energy and zest. This kind of unusual (for you) coquetry plays on for the first half of the year where you enjoy the thrill the chase has to offer. Contrary to your natural nesting instincts, you shall be in the mood for fun and hence, dating multiple people and having a no-strings-attached hookup (or more) is likely. You shall deem all of the aforementioned acts an educational force in differentiating what you WANT from love from what you DON'T and the amorous Venus grants you the same. However, stars seem to caution that you must not let a good one slip by in your games. September restores your home-y instincts and you shall look for someone to settle down with. An ex may resurface or you may get a second chance with a lost love. For those already committed or married, a romantic renaissance of sorts shall be required to rekindle the dying flame.
---
Suggested read: How you deal with single life is determined by your Zodiac sign
---
Leo (July 23 – Aug 22)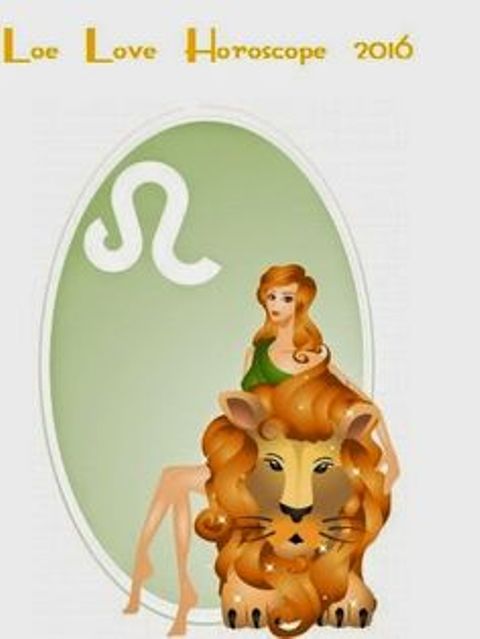 Image source: Pinterest
This might be hard year for the impatient Leo in you- as your love fire simmers slow and steady. Love, dictate the charts, is going to grow organically from your efforts and this may demand much more patience and perseverance from your flitty, flimsy spirit than you can possibly give. Reigning in the dramatic urge that comes naturally to you and chipping in a steady stream of efforts to love and be loved may click with the stars. However, you must be careful of partners who have an unfinished business in love and also aim for a true mind-body-spirit connection. The year may see you sealing your bond with the stamp of a perma-commitment or engagement. Lusty forces pumping up the passion in your life aren't ruled out either.
Virgo (Aug 23 – Sept 22)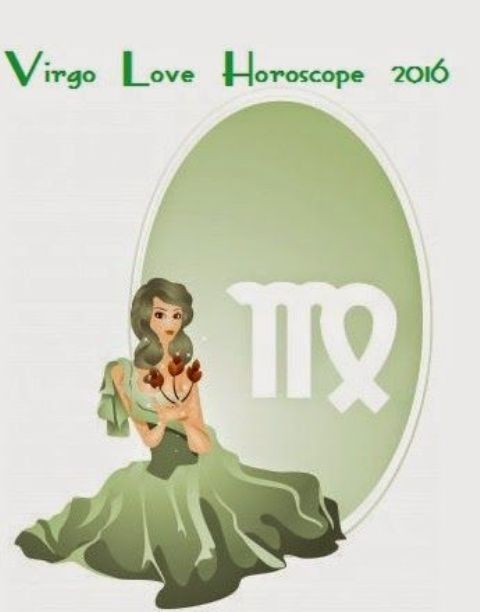 Image source: Pinterest
This year looks good for your love life as you tend to approach matters of the heart vis-à-vis a process of knowing more about yourself. Only by knowing yourself completely can your analytical mind figure what and who  is RIGHT for you. Thus, while a dating diet to remain centered isn't ruled out, you do not necessarily need to call off your existent relationship but simply negotiate a balance of me-time and we-time. Your desires in love shall be crystal clear by September 1st and the stars shine down generously on you. Do not be afraid to ask your lover for what you want and you shall get it. March to September might bring in a rocky patch but honesty should straighten things out. Passion rolls high from December 20th and that could mark the start of an exciting amorous period.
Libra (Sept 23 – Oct 22)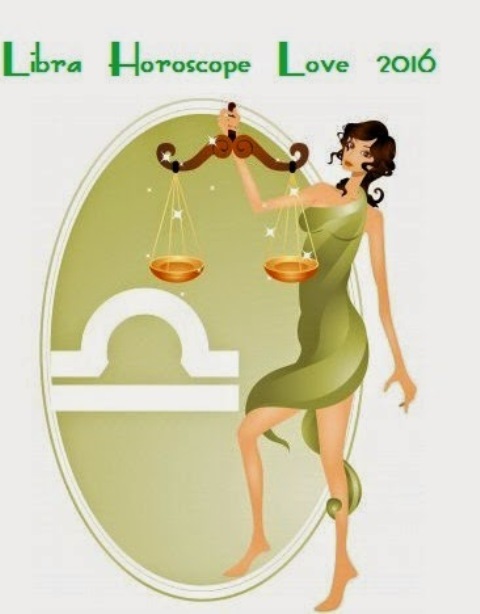 Image source: Pinterest
With a soulful start to the new year, 2016 could bring in a deeper connection with your spirit- fueling you toward a deeper introspection of what you really want and need from love. This putting-your-relationship-under-the-microscope may enable you to either iron things out in an unfulfilling romance or break free. Your focus in 2016 is YOU and your partner may have to work upon himself/herself to work out a happy compromise. For the single Librans, the Venus camp from August 31 to September 24 brings a killer time for attracting someone you like.
Scorpio (Oct 23 – Nov 21)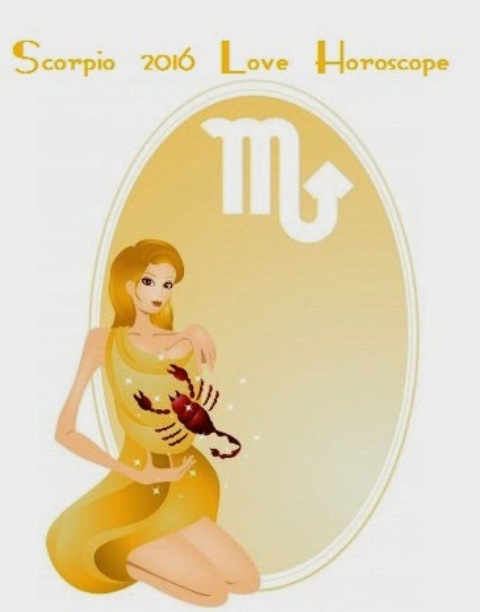 Image source: Pinterest
The sultry siren as always, this is the time you up that sexy game and dial up the oomph quotient completely. Contrary to your innate desire to lock down a lover you want, this is the time you shall toy with casual dating and exciting affairs where the chemistry matches you on your plane of amplified 'SEXY.' Romance and passion are on an all-time high for you and it wouldn't be a stretch to declare that a second chance or a blast from the past is immanent.
Sagittarius (Nov 22 – Dec 21)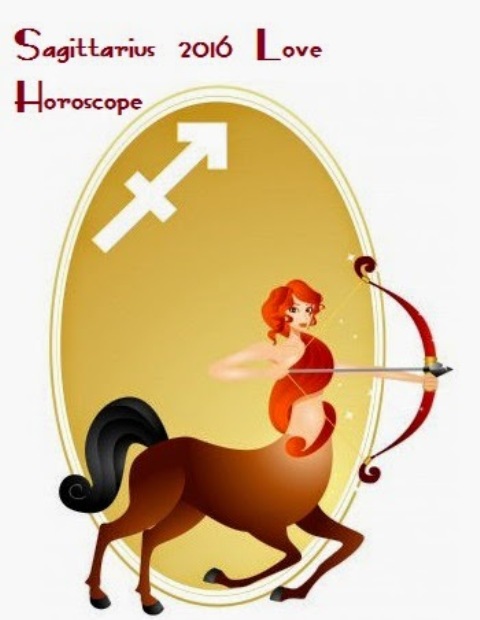 Image source: Pinterest
This year, work becomes Cupid for you. If you are single, an office meeting or work function may make you stumble into bae. The icing on the cake is that you do not have to work too hard on yourself at work to attract a potential suitor. Your natural come-hither glance and a magnetic charm shall surely bring you that boardroom-to-bedroom-and-back romance we are talking of! Mars rules your sign for five whole months shooting your mojo up in the skies. However, avoid flirtatious vibes or else you may end up attracting unwanted people. Finding someone who can strike the same balance between your work-groove and your need for space is your key to taking the leap to the altar.
Capricorn (Dec 22 – Jan 19)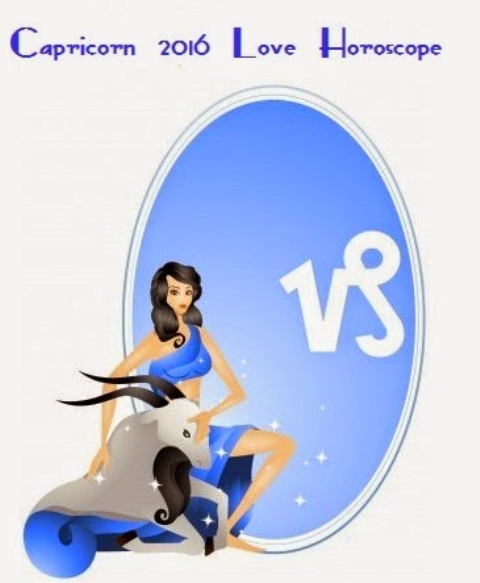 Image source: Pinterest
Opposed to your meticulous planning avatar, 2016 will see you throwing caution to the winds. Going with the flow is your ruling mantra for love in the coming year and you shall find yourself surprisingly laidback about love. However, exercising some caution in matters of the heart is advised lest you make promises you have no intention to keep. As Jupiter fills out the independent, adventurous ninth house, until September 9th, romantic travel pops out as a blazing possibility. Saturn, too, is parked in a stable house all year- bringing many fantasies or fairy-tale visions to fruition. However, if you have baggage from an ex, dealing with it shall help the healing process get further along. Cupid comes visiting twice- January 24 to February 18 and November 13 to December 8- creating immense potential for love. The period from September to November also marks a sultry, hot spot for ravishing romps- as the fiery Mars begins to cruise across your charts.
Aquarius (Jan 20 – Feb 18)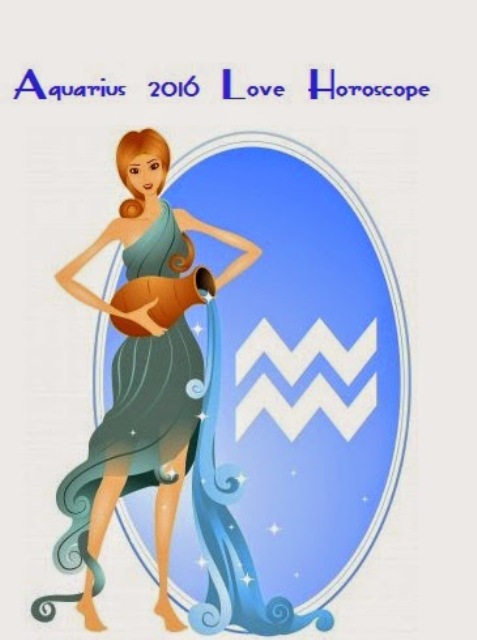 Image source: Pinterest
2016 promises a blooming love life. 'Quit playin' games with my heart' is your ruling mantra for love in the new year and you are unlikely to settle for anything short of a true mind-body-spirit connection. In the erogenous zone of the zodiac, you are also unlikely to let the embers lie blazing in the hearth but stoke the passion fire all the way up. Offering yourself in naked vulnerability, you shall be able to find which, among the objects of your affections, is worthy of your trust. Do not be surprised if the one you deem worthy is a li'l older or more established than you or has come straddling in your life through a swipe or click. Mars keeps cruising through your tech sector for five months and hence, the possibility of an online romance looms large. All in all, you are fearless in your quest for love and might chance upon someone you have been looking for all along if you team it up with your resolute decisiveness.
---
Suggested read: Sexual compatibility by Zodiac: Who will give you an unforgettable time in bed
---
Pisces (Feb 19 – March 20)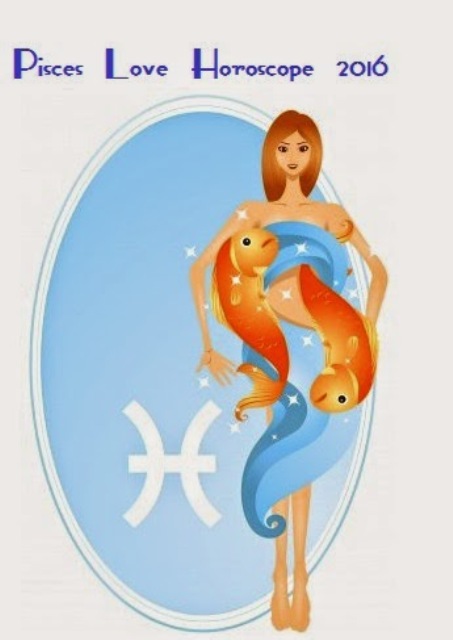 Image source: Pinterest
The start of 2016 may see you run hot and cold- wondering whether you should make it or break it. The initial half of the year is determined to put your staying power to the test and will see you vacillating between the two impossible decisions of staying put where you are and shaking it off completely. Sacrifice isn't an alien concept to you but may find yourself placing an enhanced premium by your own happiness and ambition. Hence, a secure partner who can understand the intimacy you crave while supplying a longer leash to pursue your own passions is a must-have for you. The latter half of the year, though, shall finally see you settling in the committed groove- but not without an unexpected summon from the past. Blow off the call/text from the ex and refrain from complicating your love equations. Once clear, you may also see a surprisingly speedy journey to the altar. What's more- the year ends with a bang or should we, in your case, say bangs? (literally) 😉
Featured image source: Tumblr
Summary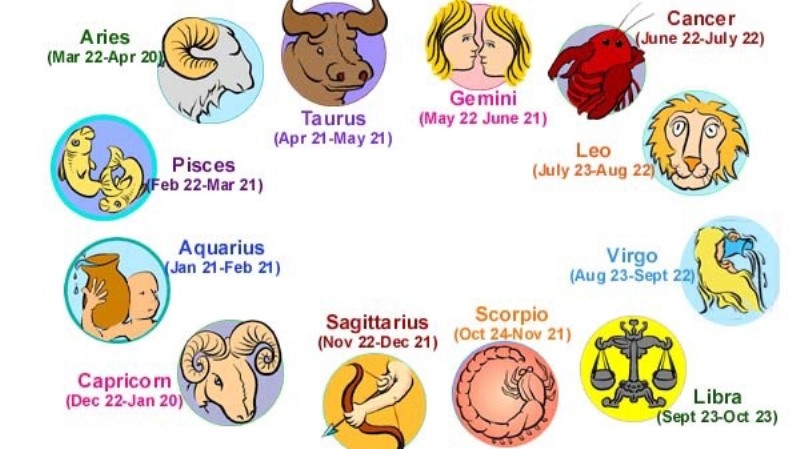 Article Name
#AstroSpeak What 2016 Has In Store For Your Love Life...
Author
Description
You can know NOW if 2016 is knocking with a parcel of love...