'Mr. Grey will see you now,' was the first dialogue that caught my attention when Fifty Shades of Grey movie promos began doing the rounds on the Internet. Jamie Dornan was a good choice to play Christian Grey, but I would have preferred to see Charlie Hunnam in that role. Anyway, if you have wondered how to get into the lifestyle or find someone who could stoke your kinky fire, then this new app is just the thing for you. It doesn't matter if you're into kink a la Christian Grey or are just curious to explore the whole BDSM lifestyle, or anything in between these two extremes, this app helps you out.
---
Suggested read: 10 hottest scenes from Fifty Shades of Grey
---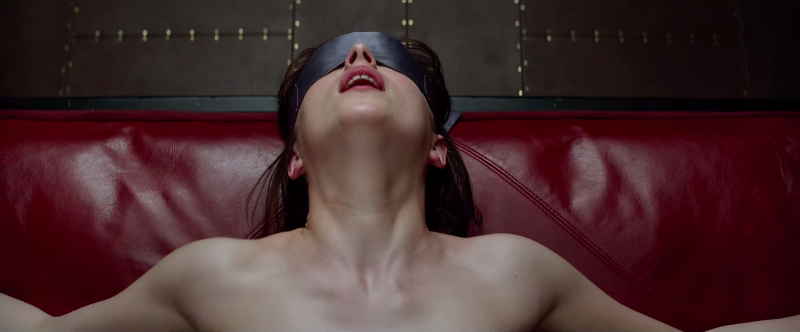 Image source: Youtube
Whiplr is the new location-based messaging app, which might also be called a dating app, for those who want to hook up with someone who shares your … singular tastes. 😉 In short, Whiplr could be called Tinder for the kinky. With the tagline, A Messenger with Kinks, the app makes it crystal clear what its intentions are.
One of the main privacy features for such a … private app, is its anonymous, secure login. Users don't have to worry about the app linking to their very public Facebook pages or sharing their private data. Plus, a user can have a screen name, which would protect their privacy too.
---
Suggested read: 10 must-read books that are as titillating as Fifty Shades of Grey
---
Another notable feature is the control a user has on their messages and videos. Users can control the messages and videos that they've shared with other users by deleting them altogether from both their own devices as well from the Whiplr user on the other side of the exchange.
Unlike in regular dating apps, Whiplr requires a user to fill in other information besides the basic info like age, gender, location, and hobbies. Other interesting columns to fill in are the 'kink category' and their level of experience. A user can choose from various options in the kink category like 'just curious,' 'objects,' 'behavior,' 'materials,' 'accessories,' et al. There's also an option of sending an animated 'Spark' to a person you're interested in, in lieu of an actual message.
The app's description on it site says that it is, "the world's first and only location-based messaging app to help you connect with potential play partners online or in person."
---
Suggested read: 10 movies that make Fifty Shades of Grey look tame
---
Further, it also encourages the user to "download today and embark on your personal 'Fifty Shades of Grey' journey!"
The kinky app has both free as well subscription models, with the free version having daily allotments. The free version allows users to browse up to almost 100 profiles, start up to 10 chat sessions, initiate three video or voice calls, send three 'Sparks' to interested people, and swipe through 25 profiles over the course of 24 hours.
The subscription fees come to about $19.95 for one month and adds up to $119.95 for a year of enjoying Whiplr.
Speaking about the inspiration behind the app, Daniel Sevitt, the Chief Commercial Officer of Whiplr, said,
"The inspiration comes directly from the kink community where people are looking for ways to find and meet other like-minded people."
---
Suggested read: Unsexy Kama Sutra for married couples
---
Further, he added,
"I think the genius of Fifty Shades of Grey was that it tapped into something that was already happening."
And it's not just a dating app that capitalized on the success of the books and the subsequent movie adaptation, but several companies have come up with Fifty Shades of Grey themed adult toys and lingerie, reminiscent of the book. Not just that, but even hotels now offer titillating packages to cater to you inner Christian Grey or Anastasia Steele, as the case may be.
The app, which is free to download, is available on both iTunes and Google Play store, and allows users to message, call, and/or video chat with their potential playmates.
Summary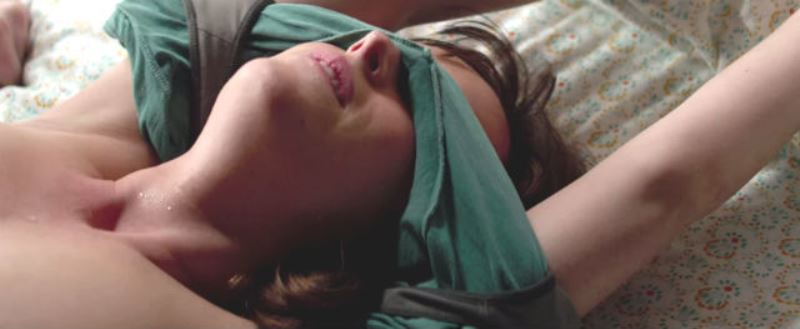 Article Name
Whiplr, a dating app, is Tinder for the kinky
Author
Description
Whiplr is a new dating app that is being marketed as 'Tinder for the kinky.' Here's how the app works and all its features.