If you've seen movies like 'The Burning Bed' (1984) or 'Provoked: A True Story' (2006) or the documentary 'Till Death do us Part', you'll have noticed something: the woman, the protagonist, spends several years in an abusive relationship, even having kids along the way. It goes on till she ultimately breaks down and they resorts to extremely drastic steps. Like everyone else who watched it, you've probably wondered why they waited so long, and why they couldn't have just left right when the abuse started. Unfortunately, that's a typical response that facilitates victim-blaming and it usually comes from a place of concern. However, there is a severe lack of awareness about the question: why do women stay in abusive relationships, which makes life even more difficult for such women.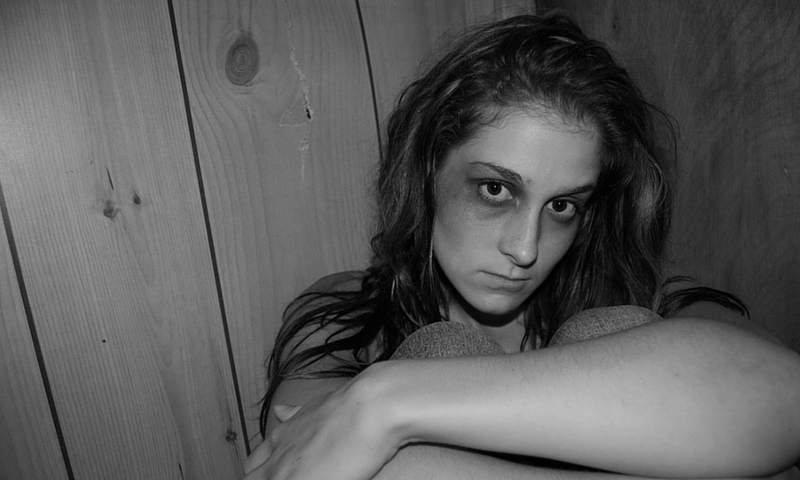 Image source: Flickr
What qualifies as abuse in a relationship?
Roughly speaking, abuse is the misuse of power to harm or hurt a person in some way or the other. The power may be only perceived and not real, but is sufficient to cause real maltreatment. In a relationship, a person may be subjected to abuse from a partner, and when this continues over time it creates an abusive relationship where the victim may feel trapped. While men and women are both subject to abuse, it is largely women who end up victims, mainly due to traditional gender roles and men being physically stronger.
---
Suggested read: 6 surefire signs of an abusive relationship you MUST be aware of
---
On the outside, abuse may appear to involve physical violence, such as hitting or kicking, but the truth is that abuse in a relationship can take on any form. The United Nations offers this definition for violence against women – "any act of gender-based violence that results in, or is likely to result in, physical, sexual or mental harm or suffering to women, including threats of such acts, coercion or arbitrary deprivation of liberty, whether occurring in public or in private life."
Going by this definition, domestic abuse can be any of the following:
1. Physical abuse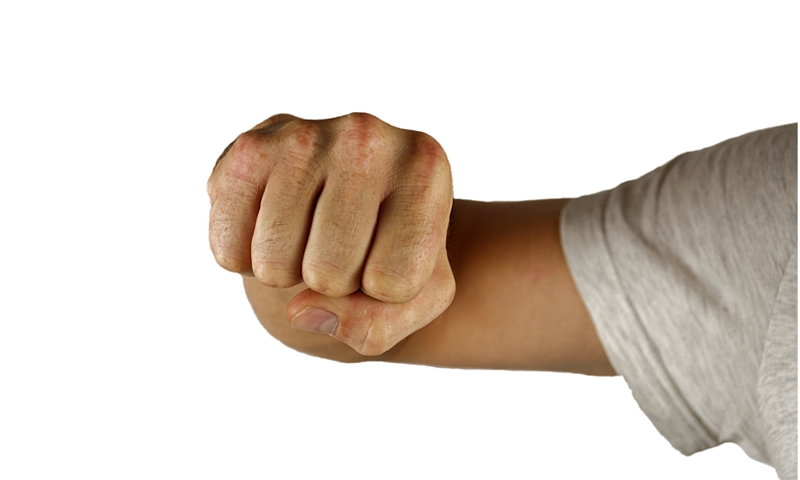 Image source: Pixabay, under Creative Commons License
This kind of abuse is the most obvious one, often leaving behind scars or marks of injury. It includes hitting, pinching, pushing, slapping, kicking, biting or using any object to cause harm. Withholding access to proper medical care or medication is also a part of physical abuse as is overworking resulting in exhaustion and sleep deprivation.
2. Emotional abuse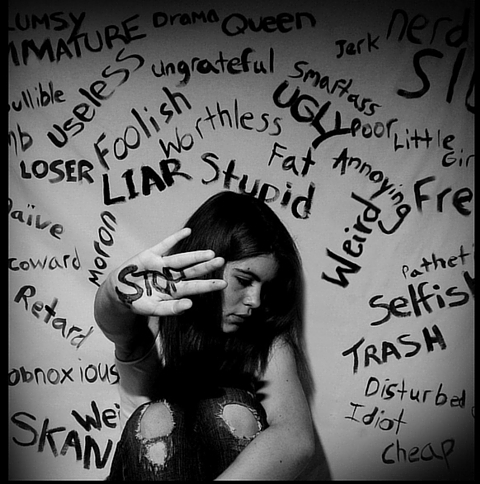 Image source: Flickr
Emotional abuse is much harder to identify, report or prove. An emotional abuser may constantly humiliate or belittle the victim, either privately or in public. A passive aggressive attitude is also a sign of emotional abuse and often results in lowered self worth.
3. Sexual abuse
Image source: Flickr
Forcing the victim to engage in any kind of sexual act without her consent qualifies as sexual abuse, as is any physical attack on the sexual organs. Accusations of infidelity and using sex as a power tool are other forms of sexual abuse. Marital rape also counts as a sexual offence.
4. Financial abuse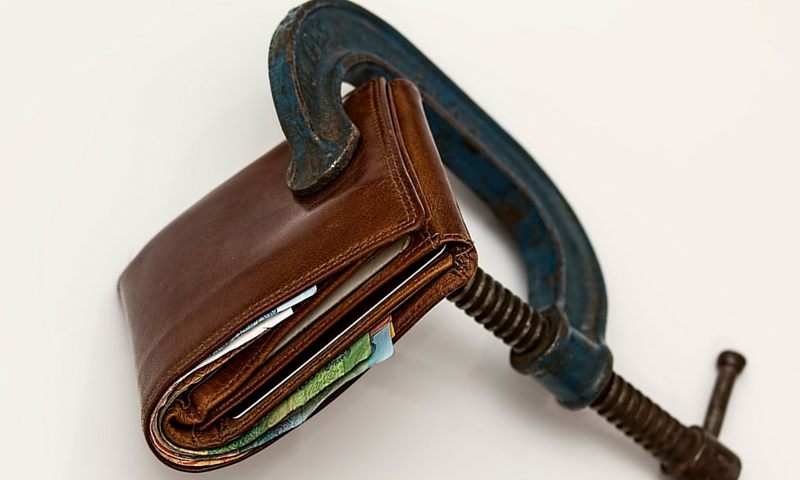 Image source: Pixabay, under Creative Commons License
Financial abuse involves making the victim completely dependent on the perpetrator for money. The victim is granted no access to cash, credit cards, bank accounts or other financial documents, including those being earned or possessed by the victim. This also includes not letting the victim earn or study further as well as putting constant tabs on personal expenses.
5. Psychological abuse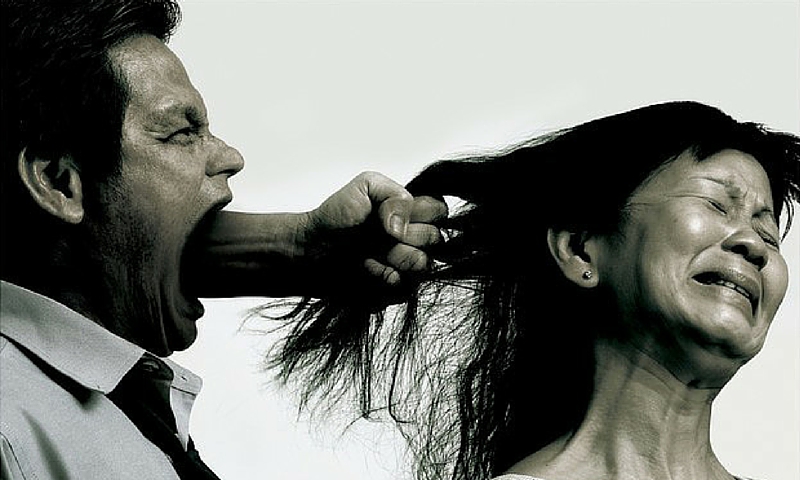 Image source: Flickr
In psychological abuse, the victim is isolated from friends and family and is not granted access to the outside world. Even if the abuser does not physically harm the victim, he might threaten to do so, even to children or pets. The victim lives in a constant state of fear and harassment.
---
Suggested read: 10 types of toxic relationships you must avoid
---
Facts about women and abuse
Domestic abuse only received proper attention during the seventies, when women's rights were seeing an upsurge. Since then, several studies have been conducted across the globe to assess the depth of the situation, and the numbers point to a murky reality – women in abusive relationships are more common than we think, and women in every country are vulnerable.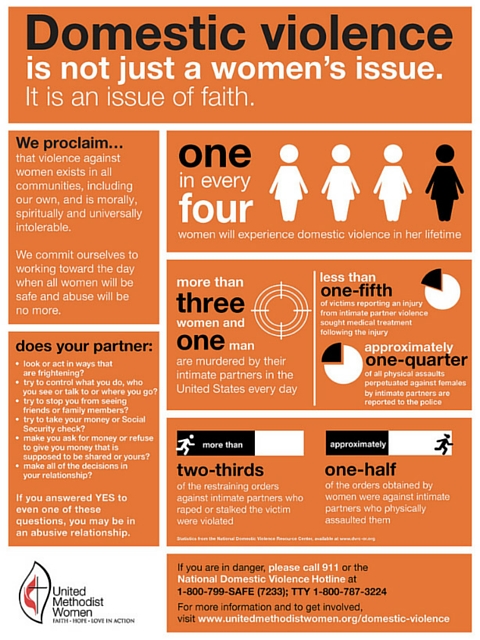 Image source: Flickr
1. 30% of women in relationships report being abused by their partner either physically or sexually. However, legally reporting domestic abuse is estimated to be much lower than actual cases, which could be as high as 70%.
2. Nearly half of murders of women are committed by intimate partners.
3. 42% of women who've been abused report some kind of physical injury, including abortions, fibromyalgia and STDs like HIV. A sexually abused woman is 1.5 times more likely to have an STD.
4. More than 1 in 10 girls worldwide have been subject to forced sexual acts, mostly by current or former intimate partners.
5. Globally, less than 40% of women who are abused actually seek help.
6. Over 70% of domestic violence murders happen after the victim has left the relationship.
Characteristics of the perpetrator in an abusive relationship
Again, a look at all these numbers begs the question of why do women stay in abusive relationships. The answer is far from simple, especially when considering the characteristics of the perpetrator. Abusers are usually master manipulators and often have some sort of socio-psychiatric disorder like narcissism or passive aggression. This enables them to turn any situation on its head so that the blame rests on the victim, freeing him of all responsibility to correct his behavior.
---
Suggested read: 10 unmistakeable signs you're being emotionally manipulated by your partner
---
It is mostly the manipulative tendencies of an abuser's nature that are among the signs of an abusive relationship which make the victim feel trapped. She can no longer view the situation as black and white which makes it nearly impossible to take the initiative to leave the relationship. Here's a closer look at the various reasons that force women to continue in abusive relationships.
10 reasons why women stay in abusive relationships
1. Fear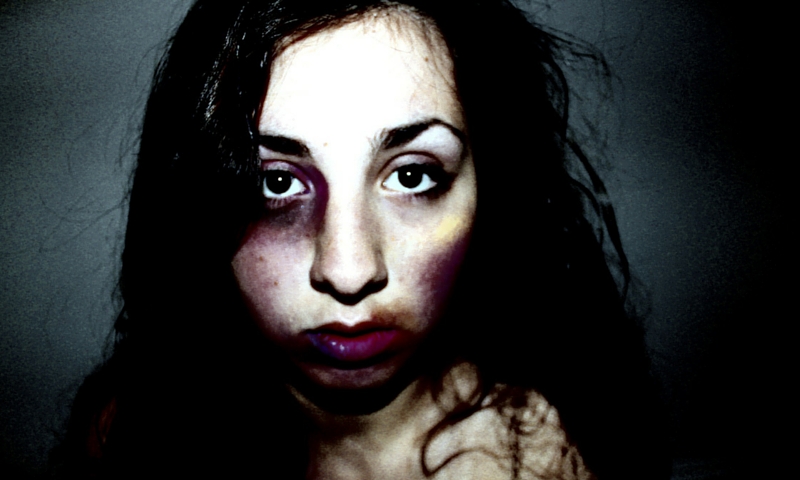 Image source: Flickr
This is probably the number one reason women stay in abusive relationships – they are paralyzed with fear. This fear can be of many things, including a fear for personal safety. The abuser may blackmail the victim that the minute she leaves, she's a 'dead woman'. And knowing what the abuser is capable of, the women fears that he'll carry out his thread if she tries to escape. The abuser may also threaten to hurt himself, commit suicide or hurt others including pets.
2. Financial dependence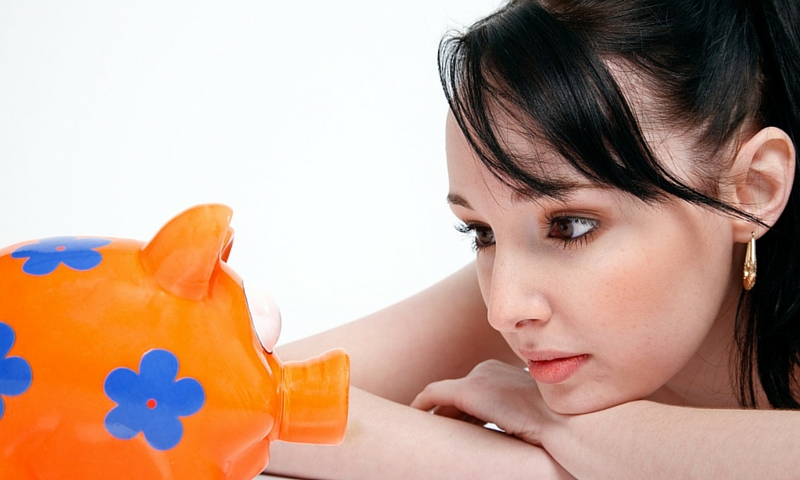 Image source: Pixabay, under Creative Commons License
The United Nations states that most cases of domestic abuse are within the low education, low income bracket. However, even if a woman is educated and her partner earns well, her dependence on him for financial matters makes it very difficult for her to find alternative shelter and support. The abuser may have withheld all access to the woman's own earnings and possessions and she may risk losing everything and landing on the streets if she tries to leave.
3. Social isolation
Image source: Pixabay, under Creative Commons License
Abusers are notorious for planning out their manipulation well, one part of which involves cutting off all outside contact for the victim. The woman does not have access to a phone or internet, and is not allowed to meet or call anyone. This isolation is usually the first step of abuse, so that the abuser can ensure that the victim is at his. A woman in such a situation can feel trapped, not knowing how or who to seek out for help.
4. Cultural factors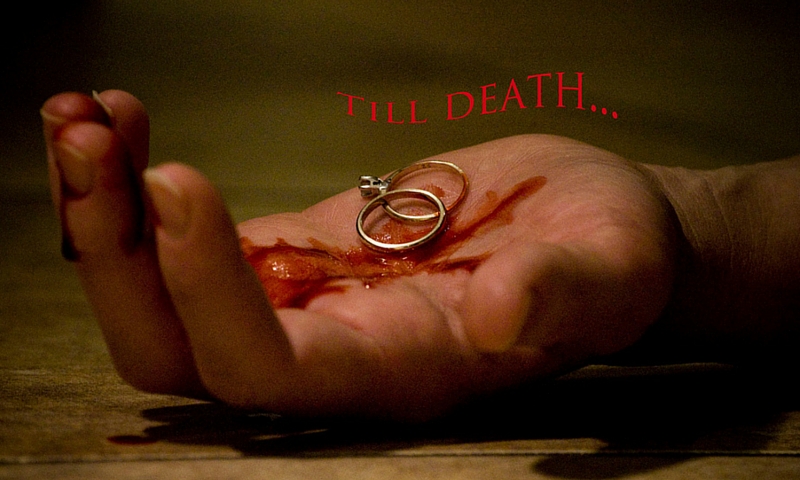 Image source: Flickr
In several societies in the world, traditional gender roles still persist as part of existing culture, and these usually put the pressure on the woman to 'hold the family together'. In such places, an ability to 'grin and bear' everything is seen as a virtue for a woman and divorce is generally frowned upon. Under such circumstances, the woman risks 'dishonoring' her family by walking out of her marriage and is unlikely to find support within the community as well. Women who've grown up seeing other women being abused as a way of life may consider it a normal part of a relationship.
5. Lack of awareness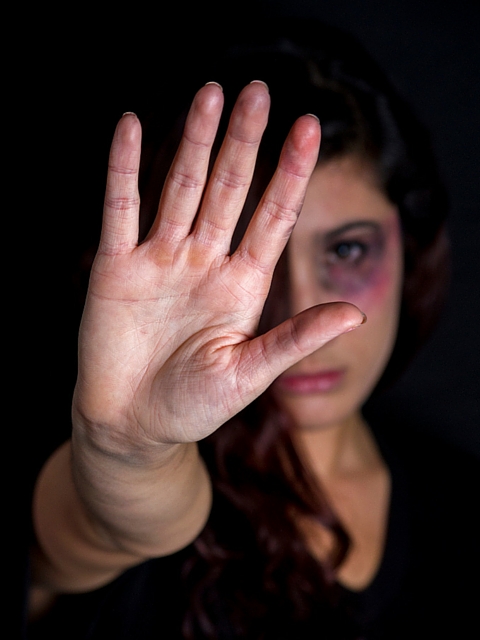 Image source: Pixabay, under Creative Commons License
Sometimes, it's as simple as the woman not realizing that she is indeed a victim. Studies show that in some countries, women actually think that a man has every right to physically discipline his partner if she goes against his wishes. Many women aren't aware of the laws of the country they live in, and don't know that domestic violence can actually be considered an offence. In other cases, even if women realize they're being abused, they aren't aware that there are organizations who can help them and their families.
6. Low self-esteem

Image source: Flickr
Emotional manipulators and passive aggressive people are excellent and twisting any situation so that it looks like it was triggered by the victim. 'I don't know why you make me so angry', 'Why do you do this to me' are common statements made to reinforce the victim's guilt and lower her self esteem. This kind of behavior wears away at a person's self worth and she soon believes everything the abuser says. Such women feel that they deserve what they're getting and that they have no right for a better life.
7. Worries regarding children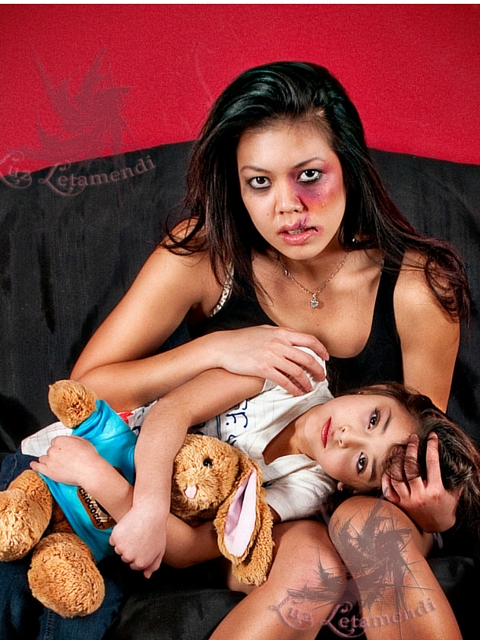 Image source: Flickr
Since many women live with years of abuse, or the abuser shows his true colors only later into the relationship, there are usually children as part of the equation. As expected this complicates matters for the woman, who thinks that her children have a right to live in a 'normal family' with both parents, and that she should just suffer for their sake. The abuser may also threaten to take away her children or hurt them, and the woman would rather not risk that happening. In case of older children, the woman may fear them standing by the abuser and going against her.
8. Being an immigrant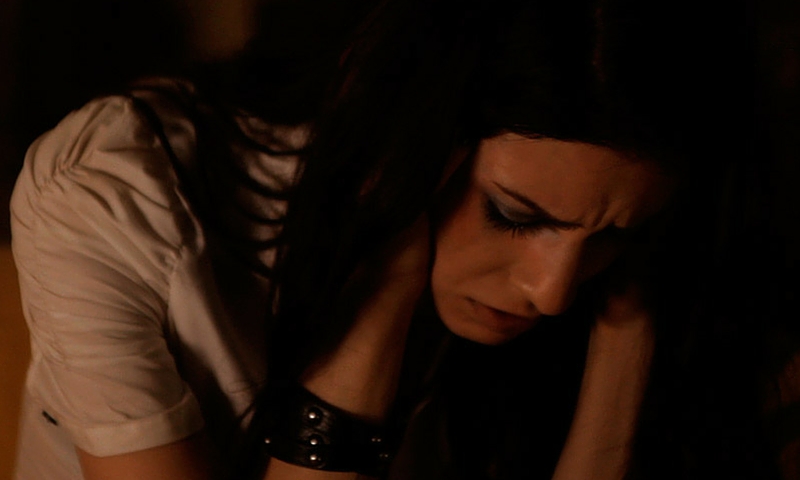 Image source: Flickr
There are numerous cases of abusive relationships where the woman has moved to a different country with her husband, away from friends and family. This brings forth additional problems as she may not know anyone in the new place, she may not know the language and has absolutely no financial autonomy. In these circumstances, the abuser exploits the power he has over the victim and she is left helpless and has to live like a captive.
9. PTSD/Stockholm Syndrome
Image source: Pixabay, under Creative Commons License
Stockholm syndrome is a phenomenon where the victim feels an emotional attachment towards the perpetrator, regardless of how they were treated or abused. Women with this syndrome can feel a strange attachment towards their abuser. Another condition is PTSD or Post Traumatic Stress Disorder where the victim feels helpless and out of control of the situation. This usually happens after consistent abuse over time. Women suffering from either of these conditions find it impossible to leave their abusers, and they are desperately in need of external help.
10. Love/Sympathy for the perpetrator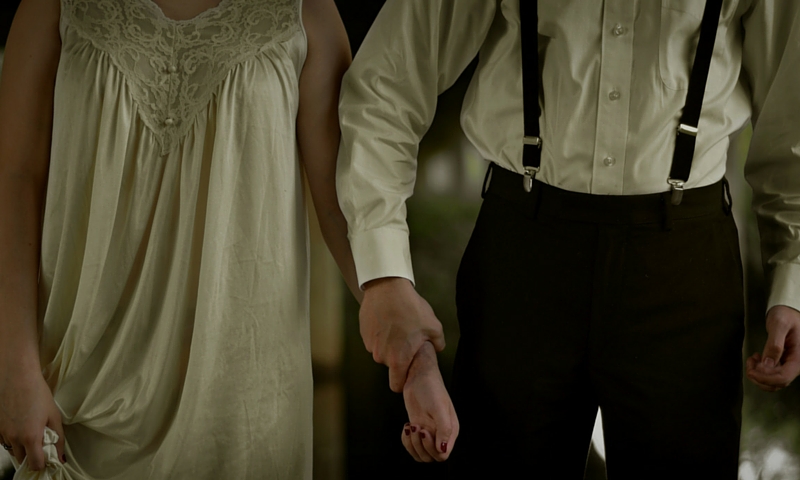 Image source: Flickr
Besides Stockholm Syndrome, many victims are actually in love with their abusers despite their behavior and are still hoping that they'll change 'some day'. Many abusers express remorse right after an abusive event and promise it won't happen again. They are tender and loving till the next attack. The women who see the kind part of their abusers tend to hold on to that image, believing it to be the real person. They may also feel that leaving the relationship will be like abandoning the love of their life when they're in trouble.
---
Suggested read: 14 things you should never tolerate in your marriage
---
When people ask, why do women stay in abusive relationships, they usually look at the situation in a very simplistic way, without considering all the complicated factors involved. Any woman who is being abused can have any one or a combination of the reasons mentioned here, which hinder her from taking that one big step to leave. Besides, as many abuse survivors will say, leaving an abusive relationship is rarely an overnight decision; it is a process.
However, there is hope. Last year, one of the many hashtags that had people giving their opinions left, right and center was this – #WhyIStayed. It started a global discussion on why women stayed on in abusive relationships, when they 'clearly' had a way out. It was a very revealing discussion and succeeded in raising a lot of awareness about this issue. With more campaigns and proper education, abused women everywhere are becoming aware of their rights and are realizing that they can find help. Most importantly, they realize that they needn't put up with abuse, and that they and their children are every bit deserving of a healthy, happy and safe home.
Featured image source: Shutterstock
Summary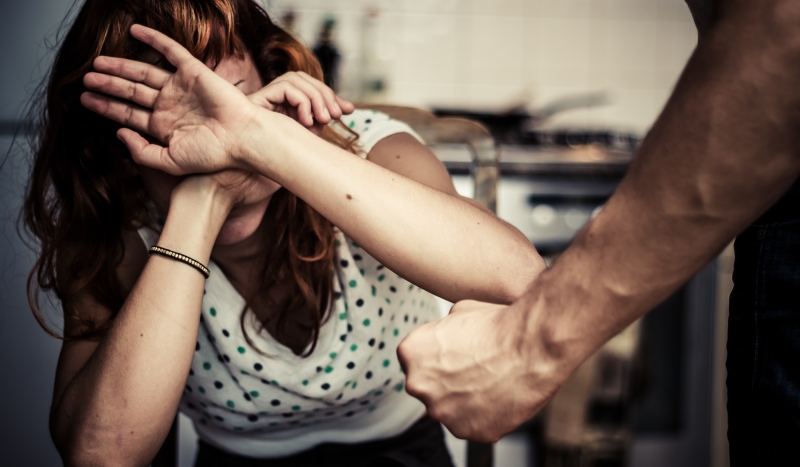 Article Name
Why Do Women Stay In Abusive Relationships?
Author
Description
When we hear of battered women, we often ask, 'Why do women stay in abusive relationships?' But the truth is that getting out is harder than it looks like.