"I now announce myself as candidate for the Presidency. I anticipate criticism; but however unfavorable I trust that my sincerity will not be called into question."
Victoria Claflin Woodhull was the first American woman who ran for president. She was a leader of the women's suffrage movement, and in 1972, ran for the highest office in the country.
However, it is important to note that there is a section of historians that has questioned the legality of her run, and thereby, have disagreed to classify it a true candidacy. According to them, Woodhull was not the mandated age of 35 when she ran for office, which makes her candidacy null and void. On the other hand, according to the contemporary newspapers that covered the election closely, age was not a very significant issue, because while the presidential inauguration was in March 1873, September 1873, was Woodhull's 35th birthday.
---
Suggested read: #WonderWomen Homai Vyarawalla: The Story of India's First Female Photojournalist
---
Victoria Woodhull was an activist for women's rights. She upheld the need for labor reforms and the ability of people to choose whom they love. By the nobility of free love, she meant that everyone should be free to decide who they want to marry, divorce, and bear children with; the government should not be interfering in such matters.
I'm sure you have heard stories of people who have gone from rags to riches, but how many stories have read when that's happened twice? Well, I will tell you one right now! Woodhull mad her first fortune on the road as a magnetic healer. Yes, you read that right. This happened after she joined the spiritualistic movement in the 1870s. The speeches Woodhull made on these topics were collaboration between her and her backers, and sometimes between her and her second husband Colonel James Blood. She played rather significant role in this movement. Along with Tennessee Claflin, her sister, Woodhull became the first woman to operate a brokerage firm on Wall Street. Woodhull & Claflin's Weekly became the first newspaper found by women in the U.S. Its publication began in 1870.
In 1872, Woodhull was nominated as the first woman candidate running for presidency in the United States of America. The nomination was forwarded by the Equal Rights Party that supported the equal right of women and women's suffrage. Woodhull said, on of her speeches,
"Why is a woman to be treated differently? Woman suffrage will succeed, despite this miserable guerilla opposition."
Frederick Douglas, the abolitionist leader was her running mate.
Woodhull's arrest on the charges of obscenity a couple of days before the election added to the dramatic media coverage of her candidacy. She was charged for publishing an account of an rumored adulterous relationship between Henry Ward Beecher (a prominent leader of that time) and Elizabeth Tilton.
Woodhull's support for free love
Her advocacy of free lover started once she discovered about her first husband, Canning's, infidelity. In the United States, during the 19th century, women were bound to remain in marriages, even if it were loveless. They had very minimal options to escape. Divorce, in case you didn't know, was limited by law and also considered pretty scandalous, socially. There was a (there still is?) a stigma around women who divorced their husbands. Victoria declared that women should have the right to walk out of an unbearable union without the fear of being ostracized by society.
Victoria Woodhull had an inkling for monogamous relationships; however, she made it very clear that she had the right to change her mind. According to her, the choice to have sex or not should be the individual's. For women too, it was their choice to make, if they wanted to be placed in an equal status as a man who did not give a hoot about a woman's consent.
Woodhull said, in a speech,
"To woman, by nature, belongs the right of sexual determination. When the instinct is aroused in her, then and then only should commerce follow. When woman rises from sexual slavery to sexual freedom, into the ownership and control of her sexual organs, and man is obliged to respect this freedom, then will this instinct become pure and holy; then will woman be raised from the iniquity and morbidness in which she now wallows for existence, and the intensity and glory of her creative functions be increased a hundred-fold…"
This speech was delivered on the 20th of November, 1871 in New York City. The speech was famously dubbed as "Steinway speech" because it was conveyed in Steinway Hall. She also spoke about free love in her Steinway speech. She said,
"Yes, I am a Free Lover. I have an inalienable, constitutional and natural right to love whom I may, to love as long or as short a period as I can; to change that love every day if I please, and with that right neither you nor any law you can frame have any right to interfere."
---
Suggested read: #WonderWomen Savitribai Jyotirao Phule: The First Feminist of India
---
Woodhull's stance on prostitution
Woodhull and Tennessee Claflin, her sister, travelled to NYC via the railroad and entered the exploding city where the rich intermingled with the poor on Broadway in Manhattan. The prostitutes could be seen rubbing shoulders with the richest of Americans, including the richest American citizen of that time Commodore Vanderbilt.
During this time, Victoria visited the brothels on 5th Avenue. She managed to pick up an income of 20,000 dollars from Commodore Vanderbilt and circulated that amount among the prostitutes.
Woodhull spoke out against prostitution, and according to her, marrying someone for personal gains was just another form of prostitution. However, in the journal, Woodhull & Claflin's Weekly, she expressed a support for legalization of sex work.
Woodhull's advocacy of women's rights
After making her way through the male-dominated realm of American national politics, Woodhull started talking about women's suffrage openly and with great vigor. She put across her opinions about the same to the House Judiciary Committee. According to her, women already had the right to vote, but they had to use it. The 14th and 15th Amendments certified the right to each and every American citizen. She said,
"I ask the rights to pursue happiness by having a voice in that government to which I am accountable."
Her argument was liked by many of the committee members. The opening of the 1871 National Women Suffrage Association's third convention was postponed by the leaders when they heard of Woodhull's plan to take the women's rights issue to the committee. Instead they attended the committee meeting.
The committee members, especially, Susan B. Anthony, Elizabeth Cady Stanton and Isabella Beecher hooker saw Woodhull as the emerging icon of the women's cause. When she said, "Women are the equals of men before the law, and are equal in all their rights", these members went ahead and applauded her.
---
Suggested read: #WonderWomen Marie Curie: The First Woman To Win A Nobel Prize
---
That is all we have on today's post on Victoria Woodhull: The First American Woman To Run For President. Let us know if you enjoyed reading this and if this was helpful. In case we missed out on some more interesting facts about this remarkable women rights advocate, please add them in the comment section.
See you again soon with another extraordinary woman who has made history and all of us proud. Until then!
Featured image source: Instagram
Summary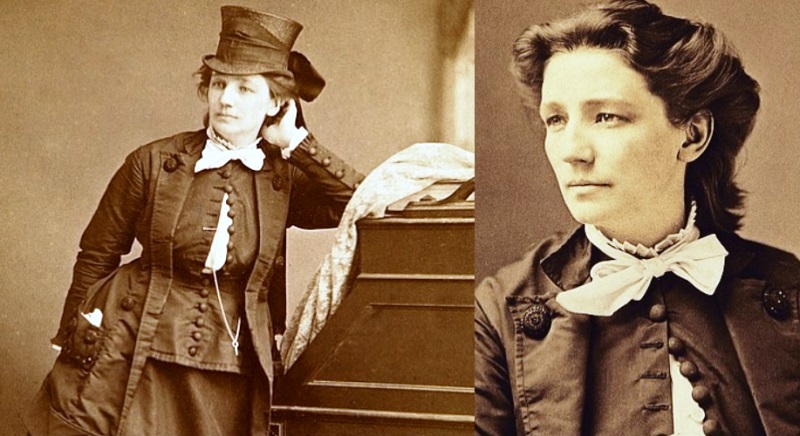 Article Name
#WonderWomen Victoria Woodhull: The First American Woman Who Ran For President
Author
Description
Victoria Woodhull was the leader of the women's suffrage movement, and in 1972, ran for the highest office in the country.