For all their flaws and inherent creepiness (courtesy men masquerading as 'gentlemen'), dating apps have become a part of almost every single person I've known. Even if they never admit to it openly, they've had at least one creepy, bizarre, and sometimes downright rude and lewd encounter on there. Be it Tinder or any other of its ilk, it's the same story. However they tweak the basic model of a dating app and say it's women-centric and that women have all the power, there is bound to be a flaw there that would put women off it.
Tiresome thing, dating apps, don't you think? As if they've been overrun by creeps and perverts who have nothing better to do than send pics of their privates to women. Ew!!! As if that would somehow make the women interested in them! Have these men lost their brains in some dumb wager they made with someone, I wonder.
However, there is another dating app, Wyldfire, which is truly, by the women (at least the designers are women!) and for the women.
Here's how it works.
Wildfire dating app is innovative in its approach in that women can join for free, anytime, anywhere. But men can only join after being invited by an existing woman user. Savvy? Very. The rationale behind creating an invite-only option for men is to create a pre-approved pool of dateable and eligible single men. Of course, it's to be assumed that women would choose only those men who are 'unlikely to send d**k pics' and 'not interested in dating personally.'
---
Suggested read: Lesbian dating app Her promises to change LGBT dating scene
---
Wyldfire dating app was the culmination of online dating experiences of its co-founders Brian Freeman and Andrew White. They explained that the women whom they dated were often on the verge of deleting their dating profiles, usually after being hounded by creeps with lewd messages and pics.
Freeman said,
"We're trying to de-creep the process. The app really was born out of our experience with other sites."
Further, he added,
"We'd start matching up with these awesome girls, and the conversations would go nowhere. They would either start and fall off or never really get going."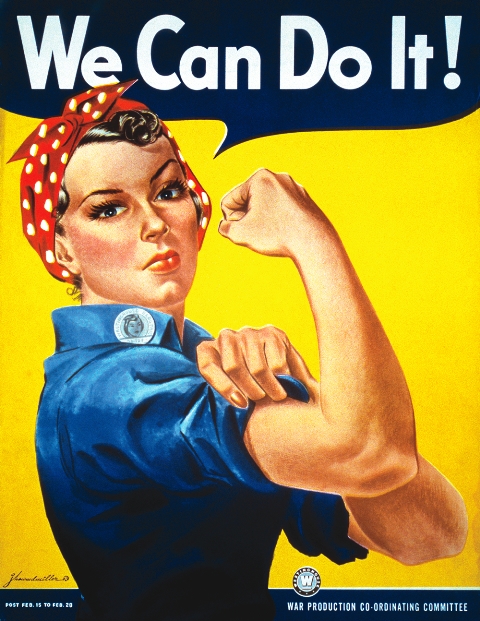 Image source: Google, copyright-free image under Creative Commons License
Freeman and White figured out the reason behind this kind of online behavior by speaking with close female friends and conducting a survey of hundreds of women on their online dating app experiences. That unsavory and creepy behavior of some men affects even those who are sincerely trying to make real connections with women.
"We were part of the lowest common denominator – guys using dating apps are guilty until proven innocent. By virtue of being on here as a guy, you're assumed to be a creep. Basically, you need to prove you're not," White said. "So we thought, why don't we just cut out all of that nonsense."
And what better way to design a creep-free app than to take help from women? That is exactly what Freeman and White did.
"We can't tell what women want. So we hired awesome women to work with, we interviewed 200 women to try and nail down the right choices, and hired female designers so we could implement the right features," White said.
All users need to have Facebook accounts to sign up for Wyldfire dating app. While women can join for free without a hitch, men need to be invited by a current female user or request access from a female user via SMS. Women can invite up to 10 other people, either men or women, to join the new dating app via SMS.
Since a user can set their partner preferences to either men or women, even gays and lesbians can hope to find someone on there. But, even a gay man needs to be invited by a current user to join.
Wyldfire dating app, which proclaims that it's 'a wonderful and exclusive community for the eligible elite,' works like Tinder, pretty much past the sign up process. A user swipes right to 'like' someone and left to 'pass' someone anonymously. As soon as two people 'like' each other, they can start messaging via the chat feature. Also, a user's geographical area comes into play for the new dating app to cough up potential matches.
---
Suggested read: The best places to go on first dates according to Clover dating app are …
---
Another nifty feature of the new dating app is the it lets users know if they have any common friends, and also lets users send 'hint' to someone before a match is made. This 'hint' evinces special interest.
The app also has a local events section, whose contents will be submitted by users.
And to keep the interaction leaning towards offline more than online, Wyldfire users can exchange only 20 messages once a mutual 'like' occurs. Pretty savvy.
Although women can invite up to 10 people, they currently don't have any incentive to do so. But the founders have high hopes that women would eventually catch on to it and invite their single, eligible men on there.
"Hopefully they're incentivized to create a community of cool people … and the personal satisfaction of being in control of their own environment," Freeman said. "We'll have weeded out that percentage of guys who weren't really going to be a great fit for anybody anyway."
When asked whether Wyldfire dating app's male CEOs would be on there, Freeman said,
"Hard to say! I think we are invite-able guys though and I have confidence we can get someone to invite us."
Keep your fingers crossed, guys! All the best!
Summary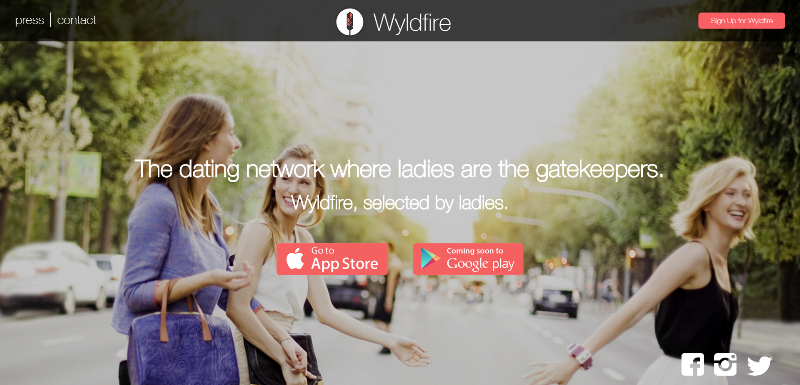 Article Name
Wyldfire Dating App Lets The Sisterhood Decide Which Men Get In
Author
Description
Wyldfire dating app with its nifty feature where men are allowed on to the app only with an invite, truly gives women all the power. Check out the details.