Hold on, don't just ignore this because you are the kind who just doesn't understand people who are getting married young. I mean, they're all of like 23 and they've tied the knot already? Like seriously, what is wrong with them, right? Marrying young simply translates to no more freedom, too many responsibilities, too many relatives to handle, and what not! Especially women who marry young are judged to be the old-fashioned and super religious kinds. Men are told that they are too young to get married – 'You haven't lived the bachelor life yet! Who gets committed so early in life?'
Couples who do get married young, face the stereotypes of 'you haven't thought this through,' 'it must be one of those religious things,' 'did you get pregnant?' or 'you're being irresponsible with this decision.' Smart and educated individuals obviously won't give up their life and career to get married to someone and take on the additional responsibilities, right? Wrong.
---
Suggested read: 14 things you should NEVER tolerate in your marriage
---
Getting married in your early 20s has its own set of perks that you and the rest of the world are blissfully ignoring. Read on to find out what they are.
1. You get to grow together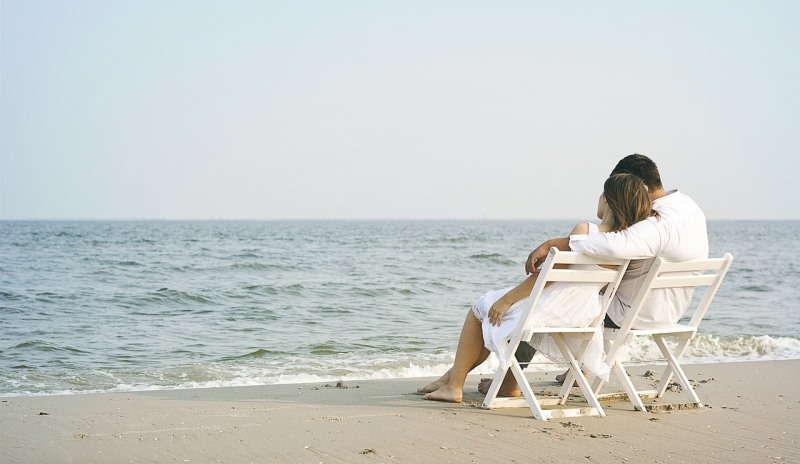 Image source: Pixabay, under Creative Commons License
When you get married young, you are either still in college or just fresh out of it. You get to see each other go through college classes, internships, first job, promotions, greying hair, changing bodies, changing perspectives and what not! You see each other dream and reach goals that you had only dreamed of. You get to grow old together and watching each other progress in the years is a different feeling of love altogether. You knew them then, and you know them now. It leaves you feeling proud to see how far you've come together as partners and as individuals.
2. They're your one and only
You both will obviously have a separate past. A few high school sweethearts, maybe? But you get married so early, that you don't get to be in a proper adult relationship with anyone else. You both are probably still virgins, with no relationship or sexual experience whatsoever. You don't get to spend a bulk of your life with someone else. Some people might say that you don't get to experience life, but that's only because they've never experienced how it feels to have shared everything you've ever had – all your memories, your first-times, your fears, and everything with that one person whom you love the most.
3. Living together becomes easier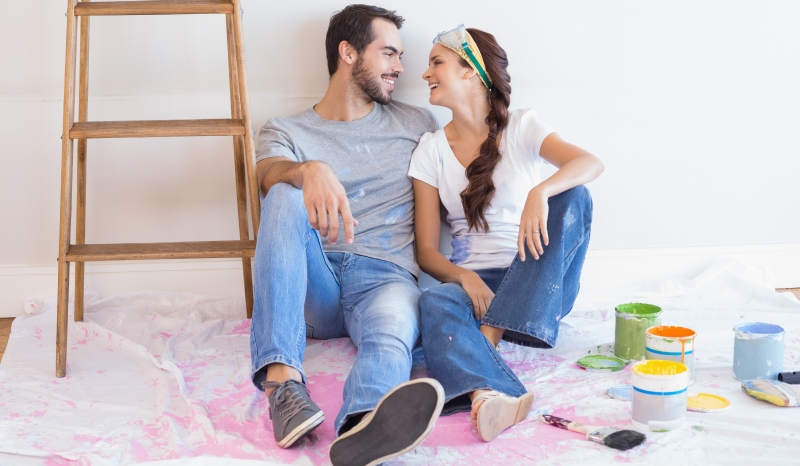 Image source: Shutterstock
People getting married late have settled on to their own way of living and habits that are difficult to change. So, when they have to start living with someone else, adjusting becomes time-consuming and problematic. Couples that are too young to marry are the ones that have it better when it comes to merging their life with someone else. They didn't have already established lives to leave behind; instead, they create a life of their own – together. No complications there, mate.
4. Money is never a problem
Not because they're from rich families, but because they learn how to manage their finances keeping each other in mind. Getting married young means that you won't have enough money to splurge on the wedding (unless your parents go crazy about it), so no money is wasted. No money? No problem. You don't need money to get married. You learn how to juggle things and you learn how to save up for things that actually matter.
5. You are not sure what to expect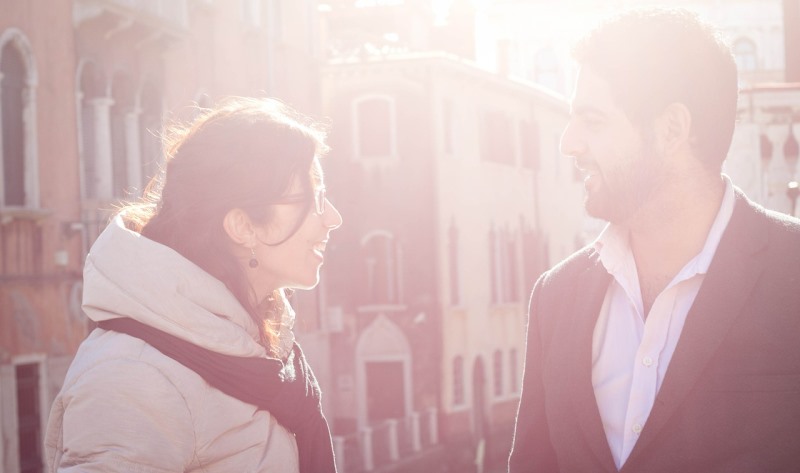 Image source: Pixabay, under Creative Commons License
You didn't have enough time to dream about the perfect scenario with the 'they got married and lived happily ever after.' You get married in the blink of an eye. It gives no room for expectations that are beyond real. Of course, it is a lot of fun to dream about how much of a fairy tale it will be once you have exchanged the vows. But the truth is, marriage is much more than that. Even if you do have expectations, you'll cope easily when they're smacked against the wall. Only because you didn't bank on them too much in the first place.
---
Suggested read: 10 dos and don'ts of a successful marriage
---
6. You get to figure out the tough stuff
Maturity and age have nothing to do with the other, really. It's more about the kind of experience you have. Tying the knot early does mean that you don't understand what you're getting into. That ring on the finger comes in exchange for real world lessons that both of you will learn together. All that bullshit about compromise and unconditional love is not bullshit. It's real. If you want to survive the relationship, you gotta do what you gotta do. You roll with life's punches together and just become stronger as a couple.
7. Easier to have children
Image source: Shutterstock
Not everyone wants them but most couples do go in for family planning. If you're one of the early married ones, then you can start planning earlier as well. Fertility rates for women start to drop around when they hit 28. There are more chances of complications once the woman crosses a certain age. It's healthier if a woman carries when she is younger – for both the mother and the child. Also, that energy you need to raise a child is easily available when both of you are younger. Work-life balance will come easier too!
8. You're happier. Period
Yes. It has been proved! According to various studies, couples that marry in their early 20s are known to be happier than their counterparts who marry late and other single people of the same age. There's also a study that claims divorce rates are lesser when it comes to couples that married early as opposed to the ones that married too late. So there, you have the truth.
9. Time ain't going anywhere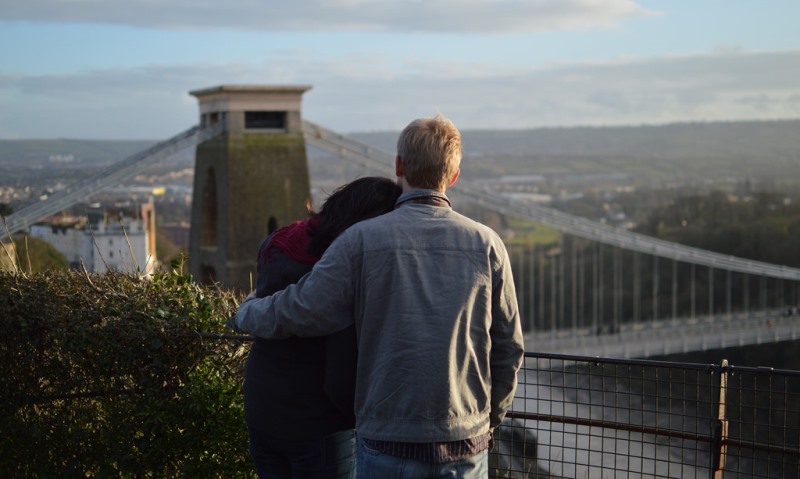 Image source: Google, copyright-free image under Creative Commons License
You married young, so you have your whole lives lying ahead of you. Obviously, you both need to be compatible with each other for you to last that long. If you do, then there's nothing like it. You have all the time in the world to spend together. If you have children, they will grow up soon enough, leaving you both with time to travel and pursue other interests that you've always wanted to. You will be the cool grandma/grandpa that everyone loves! The best part is that you won't have any regrets of not having spent enough years together – because you've spent all of them together!
---
Suggested read: 8 most overlooked threats to a happy marriage
---
10. You have someone. Always
Not only as an emergency contact, but as your companion who you share everything with. Friendships may break and you might lose your job or not get your favorite one, but you always have your spouse to go back to. You share everything with each other! From a struggling youngster to a comfortable adult life and everything in between – you've always been at each other's side through it all. You've celebrated every milestone and/or achievement that either of you have had as one, and that''s what makes all the difference. The best part about it? You know that they are always going to be there.
There are enough number of reasons for getting married young. Of course, not if you don't want to! No one should be forced into anything. But that doesn't mean you can judge people who do it. You don't know what marriage is about, so you shouldn't be judging them. You need to realize that even in the worst case scenario – if things don't work out, they can leave all of it behind and move on while they're still in their 20s! There's plenty of time, you know? That said, marry whom you want and when you want – it's an institution that binds you together; not forcing you on each other. It's all about the love
Featured image source: Pixabay, under Creative Commons License
Summary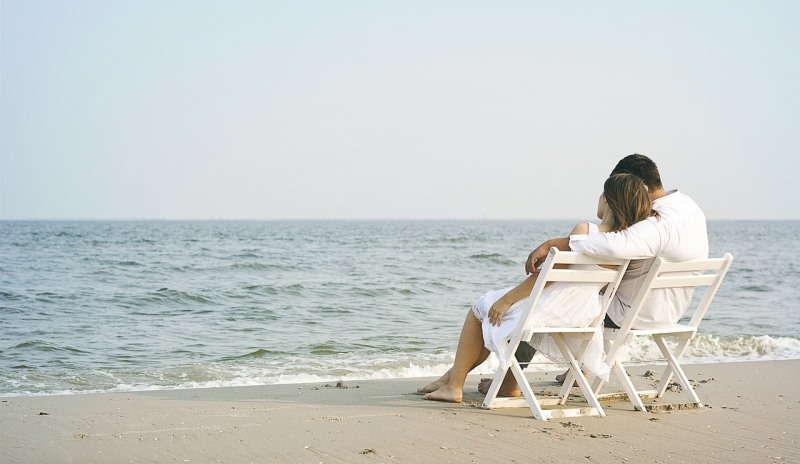 Article Name
10 Pluses Of Getting Married Young
Author
Description
Getting married young is an absolute disaster, might opine some people. But it has its own pluses, according to this article. Check out what they might be.