Keeping pace with the fast-moving world of fashion are fast-fashion stores that have made it their habit to stack fashion-forward choices at affordable price points to ensure a growth that is fast shaming geometric progression! With vacation season knocking, if you, too, are fast making plans to play hopscotch across the globe, we have the definitive list of fast-fashion stores you must step foot in.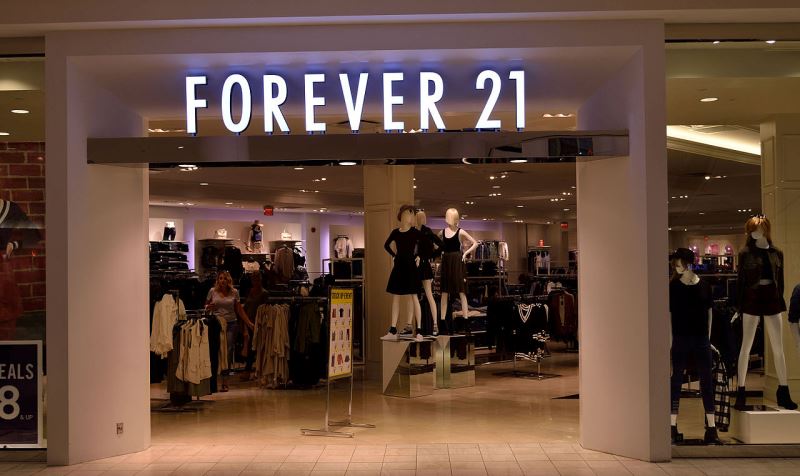 Image source: Google, copyright-free image under Creative Commons License
And yes, we cover 'em all from Beverley Hills to Oxford Street and Central World to Dubai Mall. So, just sit back and make room for squeezing some shopping sprees in:
---
Suggested read: How to rock a romper, the fashionista way!
---
1. Madewell: What started out as the go-to store for a pair of jeans has fast turned into everything that looks effortlessly cool! So, if you are one of those women who just cannot find it in themselves to go through the eon it takes to deck up, stop by to shop for that slouchy sex appeal here! And ooh, while you're at it, don't forget to browse through their Chambray shirts! They are awesome, pretty much like everything else on the racks!
2. American Apparel: 'Sweatshop-free,' this LA native fast-fashion store proudly kicks off one detractor from the ethical side of the argument to the curb. Whether you are looking for the 'anything but basic' white shirt, feel a li'l retro-ish, wish to rock Halloween with a bling-y pair of pants, or are simply in the mood to shower some fuzzy love on your pup, this store's got something for all your needs!
3. J. Crew: With Jenna Lyons at the helm, this once-preppy brand has fast turned into a formidable giant in the fast-fashion space. An inimitable fashion force in the industry, J. Crew is a firm favorite for all things jewelry, tees, and shoes. They have a men's store too, and my bet is you might wanna hop in to fetch yourself an oversized pullover, just so you don't steal your man's.
4. Reformation: Another LA native, this brand too, true to its name, kicks many of the ethical arguments surrounding fast-fashion stores to the curb by deploying sustainable practices and fabrics to manufacture merchandise. If you are wondering whether fashion and sustainability can co-exist, just go, slip into a dress at Reformation, and you'll be blowing kisses to yourself in the mirror, for as long as the person outside the trial room doesn't knock! Whoever said sustainability couldn't be sexy, huh?
5. Club Monaco: Yes, I know what you're thinking. Club Monaco has such a drab collection! Only there's a slight correction in that statement – one that was made a decade ago. Club Monaco had a drab collection. It is now host to a mind-boggling array of interesting collaborations, like Jane Mayle for bags and Mother Jeans for denims. It also stacks its own line of sophisticated and luxurious basics that can keep you engaged for hours!
6. Riva: If 'bold and bright' rocks your boat, Riva's where you should drop your oars! Scandi cool with a delightful mix of modern silhouettes, asymmetric drapes and loud hues, Riva is fast making ripples in the fast-fashion space.
7. Iconic: If an of-the-moment shopping spree always tops your priority list in life, you can find no other store better suited to your fashion needs than Iconic. A great assortment of on-trend, youthful, vibrant pieces await you on the other side of this door!
8. West LA: If you are as fixated on labels as the next fashion snob, but do not have the dough needed to don what they offer, this stylish brand from the City Of Angels offers you just the fashion fix you need. Head here for a daily dope of fashion that gives you a rare high!
9. Sephora: You know the name. You know their game. Just drop in for all things beauty and well, #BeBeautiful.
10. Vince Camuto: This American label is redefining chic, every step of the way. With shoes being their star performers, the store also stocks handbags, clothing, accessories and fragrances. If you have a deep love for all things beautiful and excellent, your aesthetic quest can end here!
11. Call It Spring: Shakespeare had said, what's in a name,' only because he hadn't stepped foot in a Call It Spring store, ever! The name, really, does say it all. So, if you are looking for design that pops, this accessory label is your go-to store. Stand out, with Call It Spring!
12. Vincci: I think all shopaholics will give me a cheer when I aver that shoes and handbags eat the most of my paycheck! But if you still want to carry those elegant handbags to work, have a bottomless bag for your never-ending shopping sprees, stack those versatile totes for just about anything and do all of it, strutting about in shoes that you never have to repeat any other day, you can do all of it here. Splurge on shoes and bags, without breaking the bank. Yes, you can thank Vincci and ME! 😉
13. Comptoir 102: If it's French, it must be GOOD! A hand-curated selection of unique womenswear, jewelry and home goods is what you'd find here. I'd say that you grab a bite at their delicious organic café, as well. Food for the heart and soul, eh? 😉
14. Topshop: The flagship Oxford Circus store is unmatched in its range of offerings. From the hottest trends, best value pieces, designer exclusives and fashion-forward maternity wear to a blow-dry bar, a dip-dye hair salon and a nail art specialist, Top shop just can't be topped in the all-under-one-roof department of smiles for women!
---
Suggested read: A history of the best Cannes fashion moments
---
15. Cos: A relatively new player set up by H&M, this Swedish brand plays the fast-fashion game, not so fast! Instead of hurrying the supply and replacing merchandise every other week, the label pays no heed to fashion trends and instead, draws inspiration from architecture, art and music to produce super-affordable and seasonless collections that combine the goodness of versatility and affordability for customers who are beginning to see through the farce of fast-fashion stores!
16. Maje: Once the secret hangout spot for fashion editors, this chic French label is now a fixture on the London high street. No matter your fashion needs, Maje has it all for you. Want sexy dresses? Biker boots? Cozy knits? Maje is flashing that warm, welcome smile!
17. All Saints: This industrial feel chain exudes a gritty East London vibe in its sharp, edgy fashion, on a muted palette. While leather biker jackets are a bestseller, you will love deconstructed separates, ragged hems and well-worn tees in the store. Also, they have a new, exciting line of handbags that draws its energy from the cool, creative verve of London.
18. Reiss: If corporate style seems too from-the-books to you, this Brit high-street store is just the place you need to #WearItToWorkInStyle! Tailored dresses, crisp shirts and inventive skirts with interesting cuts, at affordable price points, make this a working woman's nirvana point!
19. Uniqlo: Winters seem to be the most draining season on the pocket. But you no longer need to break the bank, trying to find cashmere, when Uniqlo can help you find sweaters for a fraction of the price! What's more, you can pick a new one when the temperatures dip next year and not feel guilty about it!
20. Zara: As if the brand needs introduction. Ortega has turned this Spanish delight into a success story not many fast-fashion stores can rival. Offering everything from inexpensive basics to designer exclusives, Zara is the place that exhorts you to live by the 'you see it, you buy it' rule. Because when you don't, you know you aren't finding it again! You just know it!
21. H&M: A Swedish mega chain that has roped in the likes of Stella McCartney, Lanvin, Balmain, Karl Lagerfeld and Isable Marant to get us iffy about their limited-edition, cut-price designer collaborations cannot make a wrong move, can it? Words fail me when I put myself to the task of defining the hold H&M has and that's okay because the mass hysteria around the label speaks for itself.
22. & Other Stories: Nothing better than creating your own style story, right? And when the veteran player H&M brings in its sister brand to help you curate one with a stunning range of ready-to-wear apparel, jewelry and accessories, what more could you want!
23. CC Double O: With the rise of athleisure and other related trends, we needed a store to cater to the section besotted with the sportswear aesthetic. That's where CC Double O stepped in. The label stocks products for everyone in the 15-45 age group.
24. CPS: When you position yourself as a fast-fashion store catering to the younger, dynamic street crowd and have roped in Kendall Jenner to convince the masses of the same, your work's really done!
25. O and B: O and B very recently launched their first flagship store in the Lad Prao area. They are mostly known for their footwear collection, especially their sheepskin flats and are rapidly expanding to diversify their product categories.
26. Jaspal: Accessible price points, fashion-forward collections and the likes of Gisele Bundchen, Kate Moss and Alexa Chung as the face of the label, could anything be not working for this highly relatable brand that might as well be deemed a local Zara?
---
Suggested read: How to work vintage fashion elements into your look
---
27. Defry: Another sportswear brand, DeFry is the go-to store for American urban sportswear. Visit Thailand and you can spot one across all central department stores.
28. Lyn: Lyn is the progeny of a passionate affair between French flair and Japanese quirk. Mostly known for its shoes and handbags, the brand has also extended its line to include ready-to-wear apparel.
Feelin' the itch already? Happy shopping!
Featured image source: Google, copyright-free image under Creative Commons License
Summary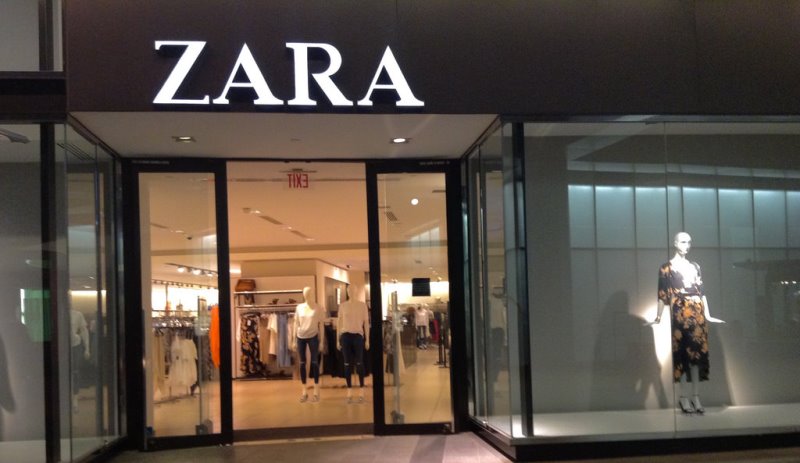 Article Name
The NLT List Of Fast-Fashion Stores You Cannot NOT Shop At, When Trotting The World
Author
Description
With vacation season knocking, if you, too, are making plans to play hopscotch across the globe, we have the list of fast-fashion stores you MUST shop in.