Celebrities are basically awesome, and the world is constantly on edge to see what they are up to, and to learn about their stories. Some stories are inspirational, some are scandalous, and some are known purely because of their legendary. Even though they are primarily celebrities because they are awesome at what they do, and people love them for it, there is also a lot to learn from them, and celebrity adoptions have always been a topic of intrigue.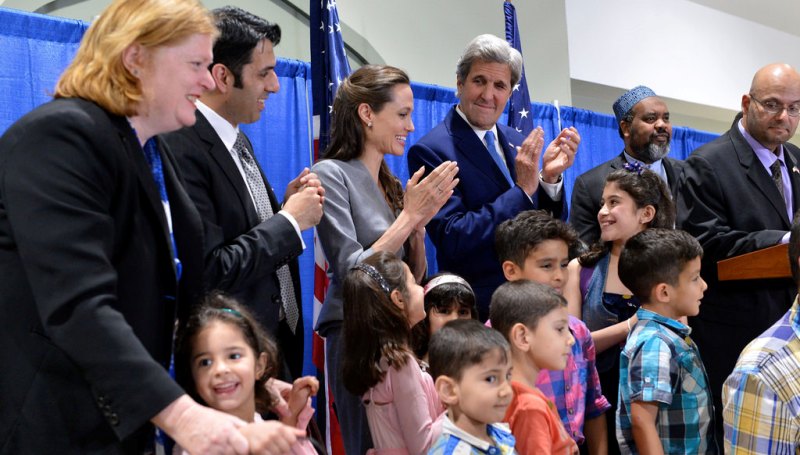 Image source: Google, copyright-free image, under Creative Commons License
These international celebs have inspired us not only because of the work that they do in their field, but also because adopting kids shows people how compassionate and kind they can be, and also humanizes them to some extent. Here are some of the most inspirational celebrity adoptions.
1. Lionel Richie
Lionel Richie is definitely one of the greats in the world of music, and he became even greater when he said "Hello" to his daughter- Nicole Richie, when she was 3 years old. Nicole was born to Karen Moss and Peter Michael Escoveda, who was also incidentally Lionel Richie's bandmate. When they realized they would not be able to afford raising a daughter, Richie adopted Nicole as her own when she was just 9, and is quite the star herself now.
2. Cate Blanchett
Even though Cate Blanchett and her husband Andrew Upton have three biological children together, she has said on multiple occasions that ever since the birth of their first son, they have been waiting to adopt a baby. In 2015, they adopted a gorgeous little girl they named Edith Vivian Patricia. She recently celebrated her second birthday and has been seen going around the city on her scooter with her mum!
3. Charlize Theron
Charlize Theron is one of the most celebrated actresses in Hollywood. However, she has much more to her credit than just being super good at her job. Theron is the proud mama of a baby boy named Jackson, whom she adopted in 2012, and a girl named August in 2015. She is a single mom, and an amazing one at that, living with her two babies in Los Angeles.
3. Viola Davis
Viola Davis was very recently included in Time Magazine's list of 100 Most Influential People basically because she is awesome. Apart from being a ridiculously gifted performer, she is also an incredibly compassionate and giving person. She and husband Julius Tennon adopted their baby girl- Genesis- in October of 2011. Now they go on family trips everywhere and celebrate and support each other's individual awesomeness. #familygoals
4. Kristin Davis
The Sex and the City star was a U.N. Goodwill Ambassador, who is super cute and adopted a super cute daughter, whose name is  Gemma Rose Davis. She adopted her daughter in 2011, and when asked about her decision to raise her child as a single mom, she said that she has wanted to adopt a baby for the longest time, and Gemma is truly her biggest blessing.
5. Tom Cruise
Even though Tom Cruise is pretty infamous for his multiple marriages and split-ups, he is nonetheless always hailed as a doting dad to his three kids, two of whom are adopted. When he was still married to his ex-wife Nicole Kidman, the two of them adopted two babies- Isabella Jane, who was born in 1992 and Connor who was born in 1995. Even though they got estranged from their adopted mom after she split from their dad, Tom Cruise continues to be a doting father to Bella, Connor and Suri- his biological daughter with actress Katie Holmes.
6.Madonna
Madonna might be a controversial figure, but she is nonetheless a literal living legend, and she has proved that she is no less of a legend in real life as well. In 2006, she adopted an infant boy, whom she named David. In 2009, she adopted a 4 year old baby girl named Mercy. However, in February 2017, she went back to the "Heart of Africa" and adopted twin girls, whom she named Estere and Stelle. All four of her adopted children are from Malawi in Africa, and she has two biological children, named Lourdes and Rocco. Way to go, Madonna!
7. Jamie Lee Curtis
Jamie Lee Curtis and her husband Christopher Guest have two adopted kids whom they raised as their own since the two children were infants. Their eldest daughter is Annie, who is 28 years old and quite the stunner. Her mother posts abundantly about her daughter, so you know where to go to learn more about her. Curtis also has a 19 year old son named Tom, with her husband.
8. Denise Richards
Denise Richards is one of the most gorgeous people on earth, and also a renowned fashion model. Even though she had a super messy divorce with her husband Charlie Sheen, it didn't stop her from going ahead with an adoption. She adopted a baby girl called Eloise Joni Richards. The adoption process was long and tedious according to Richards, but now she lives with her happy family of three daughters.
9. Sandra Bullock
Sandra Bullock is one of the most revered actresses in Hollywood, simply because she is so good at what she does, but her inclusion in a list of celebrity adoptions might surprise a number of people, especially because she is so private about her personal life. However, she had two super adorable babies. Her eldest child is a son named Louis, whom she adopted in 2010, ,after which she adopted her daughter Laila in 2015, when Laila was only 3 years old.
10. Julie Andrews
Julie Andrews is truly one of the most well-loved actresses from Hollywood, and because she is such a veteran in the film industry, her humanitarian work often goes unnoticed. In 1962, she gave birth to her daughter, Emma, with Tony Walton who was her first husband. She then went on to adopt two children from Vietnam with her second husband- Blake Edwards. The daughters are named Amy and Joana.
11. Diane Keaton
Diane Keaton is possibly the most perfect woman on earth. And has the most on-point Instagram aesthetics ever, but you might not know that she has two adopted babies as well! In 1996, she adopted her daughter Dexter, following which she adopted her son, Duke, in 2001. Even though she was 55 and unmarried at the time, she has described motherhood as a life-changing experience, which has been truly "humbling".
12. Katherine Heigl
Katherine Heigl, a.k.a the sweetheart of American television has a lovely, big family with her partner Josh Kelly. In September of 2009, Heigl adopted her daughter Naleigh from South Korea and in 2012, she adopted her second daughter- Adalaide from the United States. In 2016, she gave birth to her child- Joshua. Fun fact: Katherine Heigl's sister was also adopted from South Korea.
13. Sharon Stone
Sharon Stone is practically an icon of the yesteryear. She married Phil Bronstein, with whom she adopted her first son, Roan Joseph in the year 2000. After she split from Bronstein, she adopted two more sons- Laird Vonne and Quinne Kelly- both in 2006. Needless to say, it is one super beautiful family.
14. Nia Vardalos
Doesnt this picture look dangerously like a throwback to My Big Fat Greek Wedding? Well, Nina Vardalos, who is best known for her role in that movie has been pretty open abiut her inability to conceive a child of her own. So, at 53, she decided to give motherhood a shot when she finally adopted her daughter, Ilaria.
15. Angelina Jolie
Angelina Jolie's crusade as the world's most famous celebrity with adopted kids started in 2002, when she adopted son Maddox from Cambodia. In 2005, she adopted her second child- Zahara, from Ethiopia, after which Brad Pitt adopted them both too. In 2007, Jolie adopted Pax Thien from an orphanage in Vietnam. Apart from her three adopted babies, she also has three biological children with Brad Pitt, whom she married and then divorced.
Celebrities go to prove that children come in our lives and families in various ways, and the fact that they raise their adopted kids as their own, speaks volumes about how normal they really are, how many values people could learn from celebs.
Summary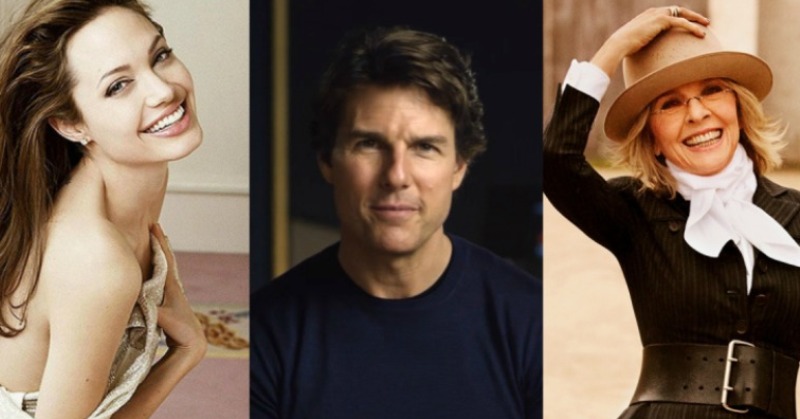 Article Name
15 Celebrity Adoptions That Gave Kids Better Lives
Author
Description
The fact that Brangelina aren't the only adopted parents is a no-brainer. Here is a list of other celebrity adoptions that changed their lives and the kids'.