We can't control everything in this world. There are few events that unravel with their own course. Getting married to someone can be the biggest decision of yours. Your wedding day could be the most crucial event of your life. Too often, people rush into things and don't really think of the bigger picture before declaring their wedding date. This always results disastrously as they get to realize the mistake they have made.
You could have found your soulmate, but you might not be ready to settle with them right now. If you are reading this, then chances are that you are already having second thoughts in your mind. Let us start by telling you that there is nothing wrong with second guessing it, or even deciding to call off the wedding.
---
Suggested read: 9 clear signs you're in a dysfunctional relationship
---
It is always nice to reach a conclusion or demanding what you want instead of beating the bush your whole life. You can't let a "what if" or a "but" haunt you for the rest of your life, right? If you are having those jitters and can't decide whether you want to take that big step or not, let us help you a little. Though, it is only you who can make your mind, but when you are doing so, look for these signs. These warning signs might help you identify if you really want to call off the wedding or are you ready to take the leap of faith.
1. You are losing your voice
Image source: Pixabay, under Creative Commons License
There are times when people show their true colors only after getting committed to their partner. This might not occur to you at the beginning of the relationship, but as soon as the wedding day would approach, you won't be able to ignore it.
Your partner might stop considering your opinion and get too involved with the wedding preparation. This is the time when you need to observe if your partner really loves you or are they just obsessed with the idea of getting married. Try to talk to them and make them realize that it is the marriage that matters the most and not the wedding. If you are losing your voice and have no say in the relationship anymore, then calling the wedding off might seem like a valid reason. Though, you should do that only after having a heartfelt discussion with your significant other.
2. Broken promises
This is one such thing that can't be avoided by any individual. If your partner has broken your trust and that too before taking a vow, then consider it as a serious offense. If they have committed something as reprehensible as infidelity, then your decision of calling off the wedding is certainly a responsible one.
Though, there could be plenty of other promises they could have broken as well. Were they dishonest with you in the past? Did they lie about something really important? Are they not able to give their whole to you? These are the kind of things that demands to be dealt with in a tactful way. If you think your partner is not being honest with you, then have a direct conversation with them. If you think they have cheated you right from the start of your journey, then call off the wedding. They have forced you to do so!
3. Your future in-laws are giving you a hard time
Weddings can get really tricky at times. You would be meeting a lot of people and are supposed to behave in the most graceful way. Though, things can get a little rough when you are dealing with your in-laws. If you are sure they are not pleased with you, try to express your opinion to your partner.
This might come as an alarming sign and you might think to take a step back, but it is one of those things that can be easily dealt with. Be mature and try to gain their trust instead of losing the one you love.
4. You are seeing a whole different side of your partner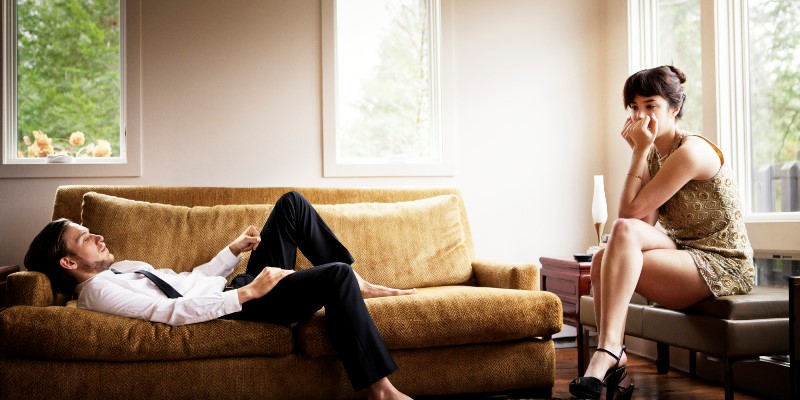 Image source: Google, copyright-free image under Creative Commons License
Yes, wedding planning can turn any sane girl into a bridezilla, but there are few lines that should never be crossed. If you think that your partner is not being themselves in the entire process, try to help them. Your fiancé could be having cold feet or their anxiety could be taking a toll on them.
Let them know in a subtle way how concerned you are about their behavior. Though, if they keep making the same mistakes over and over again, consider it as a part of their nature.
5. The two of you can't agree on a single thing!
Wedding preparation can truly be the test of your relationship. Not only it will require you to be patient and kind, but you would have to match (and even agree) with your partner's taste. If the two of you can't even finalize anything, then how are you supposed to make those life-changing decisions?
Move past the color of the invite or the flavor of the wedding cake. No one will even remember these things in the long run. There is no harm in meeting your partner the halfway. Though, when you are doing so, make sure that you are not losing your voice in your relationship. If your partner can't compromise a little on how YOU are going to dress on YOUR wedding day, then consider it as a significant sign.
---
Suggested read: 9 important questions you MUST ask yourself before calling off the wedding
---
6. You feel neglected
Image source: Shutterstock
If with every passing day you are being neglected by your partner, then it is an obvious thing to have second thoughts. You should understand that it a once-in-a-lifetime thing for them and they might get a little overboard. Give them some time and try to talk to your family or friends. Let your partner know your concern. If they are still not able to give you the attention you deserve, then there is no harm is having a serious conversation.
7. You are becoming isolated from everything else
This would be the sheer opposite of being neglected. Yes, your wedding is supposed to bring a change in your life but it has to be a positive one. If you are getting away from your loved ones in the process of being with your parent, then it can't be worth it. Do you think you won't be able to chase your dreams after the wedding? Is this not the kind of life you imagined for yourself? The answer should be loud and clear.
8. Your partner is not respecting your family and friends
One can never overlook this sign. It is really as simple as that! If your partner can't show some respect to the people you love, then it can't be worth it. Chances are that they could keep disrespecting your family in the future as well. Worse, they might start disrespecting you someday. Call off the wedding if you think your partner is not able to accept you as a whole. Your family and friends are a part of your life. You have earned them!
9. You two are constantly fighting
Image source: Shutterstock
Reaching a conclusion can be a tough thing at times, but fighting in the process of it is not acceptable. Having arguments is one thing, but if your partner is raising their voice or have abused you in any form, consider it as a warning sign. They are simply taking you for granted and you won't be able to stay content in that relationship for long. There is nothing wrong with calling it off. It would be for your own good.
10. You haven't thought about those crucial life-changing things
Did the two of you have a discussion about having kids or how you are going to handle your finances? Have you two decided where you are going to live or the idea of the life you are going to have? Do you have to give up your career to be with your partner? These are the questions that should be dealt with way before coming up with a wedding date.
If you think you have skipped that crucial phase or have been too fast, then halt a little. Ask your partner these significant life-changing decisions to make your mind.
---
Suggested read: 16 all-too-clear signs you're stuck in a narcissistic relationship
---
11. You are having a gut feeling about it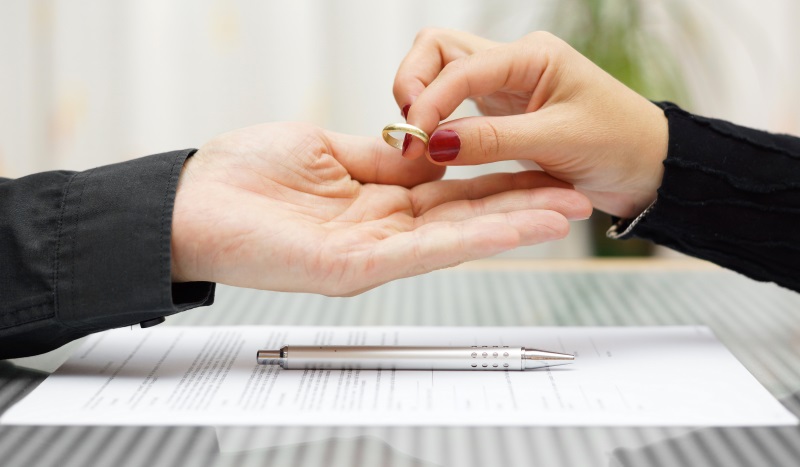 Image source: Shutterstock
Most importantly, sometimes you just know. There is no rational explanation for it. Sometimes, you have a gut feeling about it, as you know your partner is not the one for you. They could be your friend, but can never be your soulmate or "the one". You might feel guilty of having such feelings and that too just before the wedding, but there is nothing wrong with it.
Before making your mind, you should ensure that you are not having a phase and that this is what you want. These are the kind of signs that no one can overlook upon. Some of them were pretty loud and clear. No one can be with someone who makes them sad or dejected their whole life. Though, on the other hand, there are also a few things in this world that are worth the risk. If you think you can surpass a respective setback and can make it work, then why not give it a try.
Only you can make this decision after all. There is no one in this world who can judge you, as no one can really feel what you are going through right now. Try to read between the lines and figure out what these signs mean to you. Take your time and decide what you want. Call off the wedding if you think this is not what you want or take a leap of faith if you think your partner is worth it. The decision is all yours!
Featured image source: Pixabay, under Creative Commons License
Summary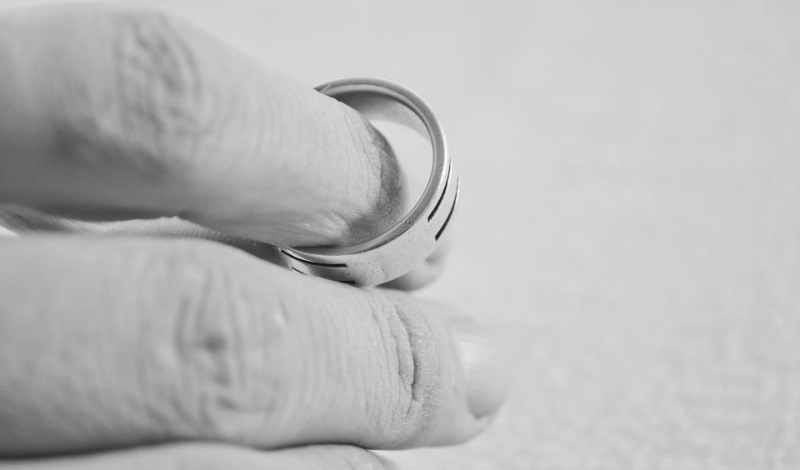 Article Name
11 Warning Signs You Want To Call Off The Wedding
Description
Are the jitters just jitters or do you really want to call off the wedding? Find out!