A bridal shower is a way for the bride's (and the groom's, in case of a co-ed shower) friends and family to celebrate the wedding! Traditionally, it is a way for the bride's loved one to shower her with gifts, advice, and sometimes even help her set-up her home for her married life. However, nowadays, it is mostly just a fun party where the bride and her loved ones come together to celebrate the upcoming nuptials, share funny stories, eat, drink and shower the bride-to-be with special attention.
In-charge of planning the perfect bridal shower? Naturally, it must be a little overwhelming for you. Thankfully, we have curated a list of everything that you need to know when you are hosting a bridal shower or the bride-to-be!
---
Suggested read: NLT Reveals The Best Songs For Weddings, 2018
---
Who should be in charge of the bridal shower?
Traditionally, it would be the maid of honor who would be the one in charge of throwing the shower for the bride. However, nowadays it can be up to anyone! Although it was earlier not too acceptable for a family member to throw a shower for the bride (since it would seem greedy to ask for gifts for their family member!), it does not matter anymore. From the bride's sisters to a close aunt or even work colleagues; whoever wants to throw the shower is allowed to take charge of the event!
Who pays for the shower?
In case of an informal and casual shower, where it is an intimate gathering of a few close friends, it is thought to be more polite if the one hosting the shower is the one to pay for it. For example, if you have invited just a few of the bride's close friends for a lunch or some tea, then it considered polite for you to pick up the tab, and let the others shower the bride with some gifts. Or, if it was a joint venture those who are planning for it should be the one to pick up the tab.
However, there are some instances where it is perfectly acceptable for all guests to chip-in! For example, if you plan on throwing an elaborate shower, at the end of which you want to surprise the bride with an extravagant gift, then you can ask everyone to chip-in equally to make the shower a hit! There is no better way to make the bride feel special than showering with an extravagant yet thoughtful gift, such as a Spa Day!
---
Suggested read: Here's How You Can Plan Your Dream Wedding On A Budget
---
Whom should you invite to the perfect bridal shower?
While you can have your way with just about any other aspect of the shower, you have to be strict about who you invite to the party. Typically it should only be the people who are invited to the wedding as well. In order to make sure that everyone that you invite to the shower has also been invited to the wedding, make sure that you get a copy of the guest list from the bride (or if it is a surprise you can ask for it from her fiancé or mother or some other close relative involved in the planning process). Apart from that, it depends on the theme of the shower; whether you want a small and intimate gathering, or want it to be elaborate.
For an intimate gathering, make sure that you invite all close friends and loved ones to the event. In case you want an elaborate affair, you can extend the invitation to distant relatives as well. Although typically a bridal shower is considered to be a girl's only event, it does not necessarily have to be; especially if it is a couples shower.
When preparing the guest list also keep in mind people who may be living out of town. If you want to invite them to the shower, or if you are sure that they would want to attend it, make sure you inform them well in advance so that they can make changes to their schedule!
Who should be involved in the planning of it?
Although instinct may say that you should surprise the bride with the bridal shower, it is better to involve her in all of the planning as well. Unless the bride has specifically asked for a surprise, it is safe to assume that she would also want to be involved in the planning process. Getting the bride involved is a blessing in disguise since it takes off a lot of pressure from the host about making sure that everything is according to what the bride would want. When you get the bride-to-be involved, you can be sure that you invite everyone that she would like to celebrate the day with, and the events planned are something that she loves. Additionally, in case the bride want s a theme, or is completely opposed to the idea of it, she can share it all with you. Getting the bride involved means making sure that she stays happy throughout the entire process, which is precisely what you want!
If you still want to have an element of surprise, then you can add in a surprise event, or a gift for the bride! In this way, the bride gets what she wants, and you are also able to make the party a little more exciting for her.
Where should you host the perfect bridal shower?
Where the however will take place depends on the activities that you have planned for that day if the shower is more of a casual affair, then a simple lunch date at a nice restaurant will more than suffice. However, if you are planning on having elaborate games as well, then consider hosting it at your home if you are the one in charge.
Otherwise, depending on the number of people attending there are many creative spaces where you can host the shower such as a beauty salon where everyone gets to treat themselves, or a paint your pottery studio. Make sure you call some places ahead so that you can get reservations and enjoy the day without having to worry about other people walking in! In this way, you will also be able to find out in case they offer certain special services to make the bride-to-be's day even more special.
When should you host the shower?
While planning the shower may seem easy, the timing of it needs to be just right! Typically, for a yearlong engagement, the bridal shower should fall anywhere between five months to a fortnight before the wedding. However, depending on the schedule of the couple that you are hosting the shower for the timing could differ. The only thing that you should keep in mind when trying to think of the perfect time to host the shower is to make sure that it is not too close to the engagement when the bride has not figured out any of her wedding plans yet. Nor should the shower be held too close to the wedding day as it can act as an extra stressor to an already stressful week!
A bridal shower is all about getting the bride as well as her entourage et excited for the big day ahead! So, it should be held relatively close to the wedding. However, you should still keep enough of a gap between the two events that it should not seem too hectic. Apart from this, you may also have to work around the schedule of a few loved ones whom the bride wants to invite but who may not love close by. In this case, make sure that you have your plans ready enough in advance that you can give people living out of town enough time to try and make it to the shower.
What should you do the shower?
Unless you are planning a casual event where you dine out and exchange gifts and make conversation, you will want to keep things interesting for the bride! A bridal shower is all about having fun, and hence, you should have some exciting events ready!
There are many resources that you will find online that will help you come up with interesting games for the shower. Make sure that the games fit the theme, or that they focus solely on the bride to help her feel special.
Apart from fun activities, a bridal shower involves eating delicious food which could range from simple and light bites to sweets and crudités and even an elaborate feast!
---
Suggested read: Here Are The Wedding Details You Dare Not Miss!
---
Make sure that you keep some time aside for the bride to open up all of the gifts that she receives and, keep track of who gifts what so that the bride has an easy time when writing out her thank you notes.
Overall, the bridal shower should be a time for the bride to get some time to relax before the wedding and enjoy food and drinks with some of her closest friends and family. It should be a day where she is made to feel special and when she can get excited about her upcoming wedding!
Featured image source: Instagram
Summary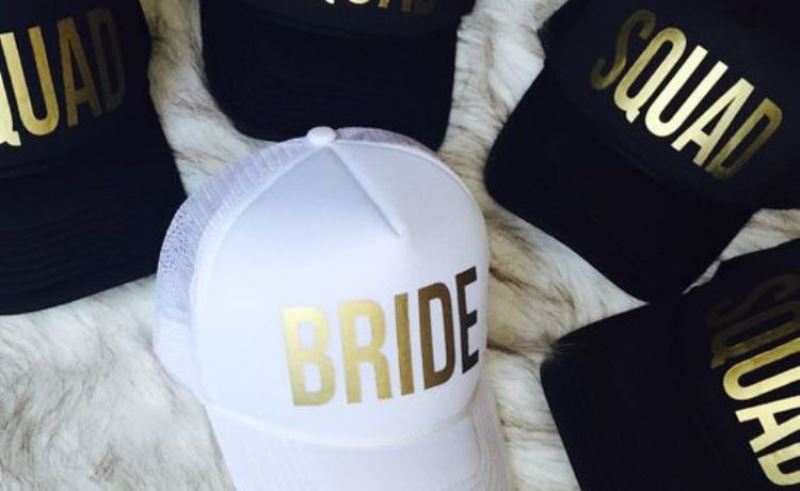 Article Name
How to Host the Perfect Bridal Shower
Author
Description
In-charge of planning the perfect bridal shower? Naturally, it must be a little overwhelming for you. We've curated a list of everything you need to know.