Planning a wedding can sometimes be the most tedious job in the world. From the last-minute changes to decorations and guest list to food – there are literally thousands of things that you need to take care of. If you want to make your job easier, then start by planning ahead. It might not surprise you, but some people plan their wedding for years. While you can't get so overboard, it is important to have at least a few months in hand. For instance, you can start by learning how to determine wedding budget. Ideally, this should be the first (and the most important) step in your wedding plan.
---
Suggested read: NLT Reveals The Best Songs For Weddings, 2018
---
A wedding budget will affect almost every other thing – be it the venue or the catering plan. Therefore, it is extremely important to set a feasible budget and stick to it till the end. Without a budget, you might end up spending too much on the things that won't even matter in the long run. Chances are that you might misallocate funds as well and have to compromise on a big thing on your wedding day as well. If you don't want to go through an unwanted situation like this, then read on and learn how to plan a wedding budget in a thoughtful manner.
Come up with an initial budget
Needless to say, to start with, you need to come up with a rough estimated budget for your entire wedding. Keep all the pre-wedding events in mind and list out the major things that would be included on your big day. I would recommend having an honest conversation with your partner. The two of you should be on the same page regarding what should be included in your wedding and what kinds of things you can do without.
If you have a theme in mind, then coming up with a budget would be a whole lot easier. You also need to consider how many guests you are expecting, where the wedding would take place, and other important things. Ideally, there are three important factors that contribute to a wedding budget:
Your savings: The two of you should know an estimated amount of savings that you already have. If you have been planning (and saving) for your wedding for a long time, then chances are that you would already have enough cash. Nevertheless, it is recommended not to invest the entire amount in your wedding and make a strategic choice instead.
Your income and loans: Apart from your savings, your income would also play a vital role in deciding the overall budget. Also, if you have any existing loan, then make sure that you don't overspend your savings on your wedding day.
Other contributors: There are times when our parents, family members, and even friends offer to contribute. While this is a personal decision, you can also take their contribution in mind to decide a budget.
Bifurcate the budget into different categories
Once you come up with an estimated budget for your wedding, consider dividing it into different sections. This will make sure that you won't overspend on one thing and that every major vertical would be covered.
Too often, we tend to cross our wedding budget due to an unplanned allocation. You should talk to your partner while dividing the overall budget as it should be a mutual decision. Ideally, it would be a personal choice. For instance, some people like to spend more on the wedding dress than the cake while others think that it is the venue that should be the biggest priority. I would recommend spending your money in the following categories:
Venue: 20%
Catering: 20%
Decoration and flowers: 10-15%
Photography: 10-15%
Dress, jewelry, and makeup: 10-15%
Entertainment: 5%
Cake: 3-5%
Transportation: 3-5%
Miscellaneous: 3-5%
Consider the hidden costs and extra charges
Apart from the major areas of expenditure, there are numerous other things that you need to consider as well. I always recommend keeping at least 5% of the total expenditure separately for any overtime cost or hidden charges. Here are some of the major things that you also need to consider while planning your wedding budget.
Tips: While planning your wedding, you would have to tip numerous service providers and vendors. I would recommend keeping a tap on the total tips that you made for reference.
Overtime charge: On your big day, you would be hiring photographers, DJs, servers, and all kinds of people who would charge per hour. Chances are that they might end up charging you overtime. To avoid this, I would recommend hiring them for the whole job rather than per hour.
Trials and more: Most of the vendors (like florists) would give the first try for free. Though, if you would ask for several trials, then you might need to pay the hidden cost. Apart from that, don't forget to add the invitation cost, marriage license fee, and other miscellaneous things to your plan.
---
Suggested read: Here Are The Wedding Details You Dare Not Miss!
---
Maintain a tracker
If you don't want to go overboard while planning your wedding, then consider maintaining a tracker. You can get a log book or wedding planner from any store and keep it handy. There are also all kinds of mobile apps and online tools that can help you plan your wedding as well. You can restrict your budget, the maximum limit for every category, and even set reminders to save time. A Google Doc can be maintained that you can share with your partner to keep everything updated.
Don't be afraid to negotiate
If you have a limited budget, then there is nothing wrong with negotiating a bit with a vendor as well. Most of the vendors run all kinds of discounts and packages for brides and weddings. For instance, you can go to a salon and book an entire bridal package to save some cash. The same goes for florists and photographers as well. Don't go with your first vendor just like that. Do your research online and call some of the vendors to get a quote. In this way, you can easily pick the best option that would give a competitive price.
Make use of cards and cash gifts thoughtfully
Even if you have enough cash to plan your wedding, I would not recommend you to pay for everything beforehand. Instead, look for a credit card that would give you high rewards on shopping. Lets' be honest – you are going to shop a lot for your wedding. So why not make the most of the experience and get rewards from it. Also, keep a note of the cash gifts that you would get on your wedding. You can also pay some of the credit with that and save more. While making a purchase, just be sure that it has at least 30 days of credit payoff, letting you plan things easily.
Explore different ways to save
By now, you must be able to learn how to determine wedding budget for your big day. Though, coming up with a wedding budget is only a battle half won. Once you have an estimated budget, you need to stick to it by keeping a track of all the expenses. Apart from that, consider following these suggestions to save more.
If you want to save big on your wedding, then consider going digital. Instead of printing invitation cards, email them to your friends and family. Also, you can make a digital wedding album instead of printing one.
Pick your venue carefully
Venue can be the biggest expense in your budget. Therefore, you should be extremely careful while picking up a venue. If you want, you can consider having the entire ceremony on a farm, park, or a beach as well. Not only will it help you save big, it would also make your wedding memorable. You can also consider hosting both the ceremony and the reception at the same place to save more.
Keep your guest list short
Sometimes, weddings can be an extravagant affair with hundreds of guests. Needless to say, the more guests you have, the costlier the wedding would be. From catering to transportation, there are so many extra expenses that come with every guest. Therefore, it is recommended to keep the list short and exclusive.
There is no rule of thumb in planning a wedding. If you want to save more, then consider skipping the peak season. You can plan it on a weekday rather than a weekend. Also, feel free to customize the meal and drinks. You don't have to host a four-course meal with wine. If you are hosting an afternoon wedding, then you can have mimosas, snacks, and cake as well.
 Most of the vendors will offer you an upgrade with a hidden charge. While some of the upgrades might be worth it, most of them are just a marketing strategy. Beforehand, ask the vendor if the upgrade is complimentary or not. If it costs you big, then ask yourself if the upgrade is really worth the price.
---
Suggested read: Oscar De La Renta Wedding Gowns For Fall 2019
---
I'm sure that after reading this quick and informative post, you would be able to come up with a thoughtful wedding budget and stick to it as well. As you know, learning how to determine wedding budget is not rocket science. Simply note your priorities and keep a tracker handy. Look for ways to save as much as you can, but don't compromise on something you have been waiting for your whole life. Go ahead and plan the wedding of your dreams – and on a budget!
Featured image source: Instagram
Summary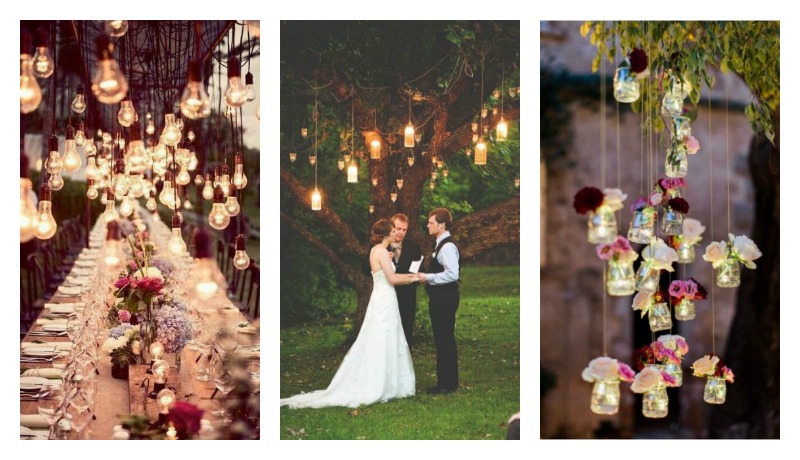 Article Name
How To Determine Wedding Budget And Stick To It
Author
Description
Here you can start by learning how to determine wedding budget. Ideally, this should be the first (and the most important) step in your wedding plan.