Getting back in shape and having a healthy lifestyle is not as easy as it sounds. It requires a thoughtful plan and a whole lot of dedication. Setting realistic milestones are of utmost importance as well. It will help you not only to keep a track on your progress, but will inspire you to push your limits as well. We all make fitness plans and plenty of weight loss goals. Sadly, most of us are not able to fulfill them in due time.
Do you ever wonder why all these resolutions are broken as easily as they are made? It is because we mostly set unrealistic expectations and goals for ourselves. Also, there are times when we compromise with our health just to meet our goals. Staying fit is important but degrading your health just to lose a few pounds is certainly not the right way to do it. This could be the most crucial journey of your life and we like you to make all the right choices along the way.
---
Suggested read: 10 belly busting ab workouts for women
---
To make things easier for you, we have come up with the kind of fitness resolutions that one should never make. Instead, consider their revised versions and attain a perfect balance in your life.
1. I will lose x pounds in one year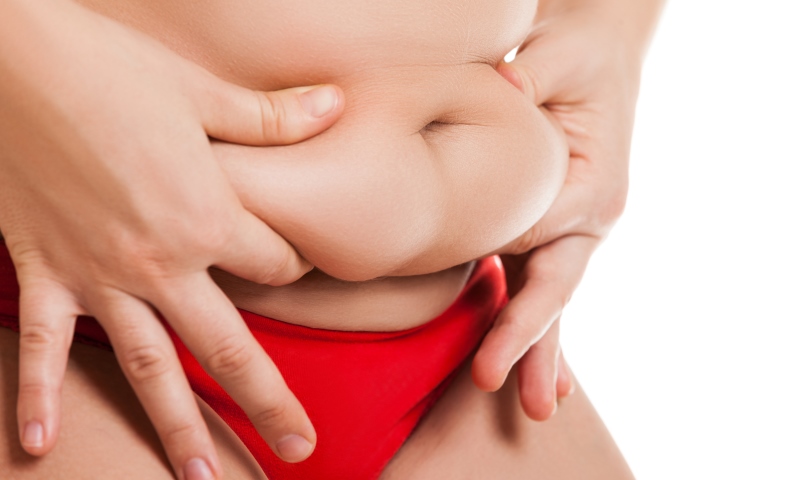 Image source: Shutterstock
This is one of the most common mistakes we do when we commence our fitness regime. We simply measure it by the pounds we have lost after a specific period of time. Yes, losing those extra pounds in a few months is definitely a constructive thought, but that should not be your only priority. One should rather focus on having a healthy lifestyle and losing your weight should be a part of it.
Instead of simply focusing on a long-term goal, you should rather have weekly and monthly targets. Don't come up with a resolution of losing 30 pounds in a year. Your resolution should be of losing a pound every week. Maintain a log and have a record of your progress. Chances are that you would be taking a break in between and might miss your fitness routine during the holiday season. Keep everything in mind and come up with a more realistic and consistent target.
2. I'm going vegetarian
Though, it should be a personal choice, but if you are doing it just because you want to avoid those high calories, then you are doing it the wrong way. It has been discovered that newly turned vegetarians often end up gaining weight instead, since they don't know the hidden calories behind those newly discovered dishes. Instead, you should focus on protein-rich dishes and include more grains and fruits in your diet.
3. I will weigh myself every day
Image source: Google, copyright-free image under Creative Commons License
No. Just don't do it! You won't be able to measure your progress like this and might get disheartened along the way. You can't just lose weight after working out for 15 minutes. You can't get obsessed with the weighing scale like this. Instead, you should try to weigh yourself once a month (or even less).
Don't measure your progress by the number of pounds you have lost, but by the inches you have turned slimmer. Take your favorite pair of old denims and try to wear them every once a month. Getting comfortable in those jeans should be your target instead of getting a number on the weighing scale.
4. I will exercise for an hour every day
Never measure the output of your fitness routine by the number of hours you have spent in the gym. Instead, you should always note the number of pushups or crunches that you have made. Don't simply run for 15 minutes a day. You should rather run for 2-3 miles instead. Though, you should always put a timer to it. This will help you measure your progress and will inspire you to break your own pre-set records. Never hit the gym with this mindset. Instead, have your entire fitness routine planned and try to complete it in a timely manner.
5. I won't consume fat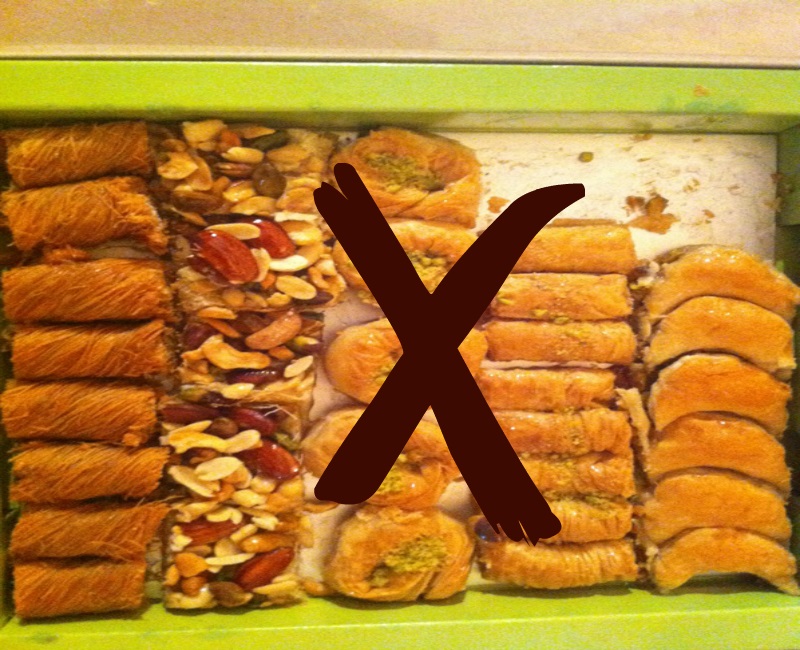 Image source: Google, copyright-free image under Creative Commons License
While fat is the most prominent macronutrient for weight gain, it also has its own importance. You can't simply avoid it and compromise with the overall need of your body. There are different kinds of fats and one should rather focus on consuming the sources of unsaturated fat, which is good for our health. While saturated fat mostly stays in a solid state at room temperature, unsaturated fat can be found in a liquid state and can be digested easily by our body.
There are plenty of sources having polyunsaturated fat like walnuts, flax seed, soybean oil, canola oil, etc. They have omega-3 and omega-6 acid components and are in fact, good for our health.
---
Suggested read: 10 easy exercise tips on how to get slimmer thighs
---
6. I'm going on a liquid-only diet
This is one of the unhealthiest resolutions that a lot of people make just to lose a few pounds. By following a liquid-only diet plan, you might lose weight a whole lot easier, but you would also gain it as soon as you would start eating again. Additionally, it might weaken your immune system as well.
If you want to keep a check on your calorie intake, replace any one meal of the day with a liquid diet. Preferably, drink a glass of smoothie with some nuts instead of having a lunch or a dinner. Try to start your day with a fulfilling breakfast and never mess with your body with such an unhealthy resolution.
7. I will wake up at 5 every morning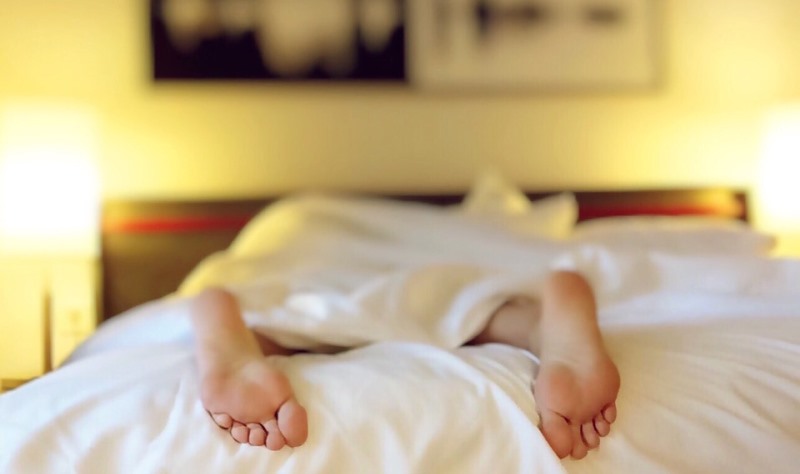 Image source: Pixabay, under Creative Commons License
Yes, waking up a little early is a constructive practice, but it entirely depends on your schedule. One should not compromise with their sleep just to wake up a little early. You can't lose weight without giving your body enough time to heal and process. Try to have at least 6-8 hours of sleep every night. If you are planning to wake up early, then go to bed in a timely manner as well.
8. I will stop going out with friends
This is something I can relate to from a personal experience. I'm a big foodie and enjoy visiting my favorite restaurants almost every alternate day. Yes, consuming all those luxurious meals might take a toll on your health and you should definitely prefer eating fresh home cooked food, but you can't just stop going to parties with your loved ones like that. Not only it will make you feel anti-social, but you would miss out on various occasions as well. Life is for the living and you should not miss a chance to create everlasting memories with your friends.
Consider a revised version of this resolution. Before you head out to a party, eat a little or have a mini-meal. This will help you consume less and maintain your calorie intake. Also, include different kinds of salads with your meals, which will provide plenty of healthy calories to your body.
9. I will skip breakfast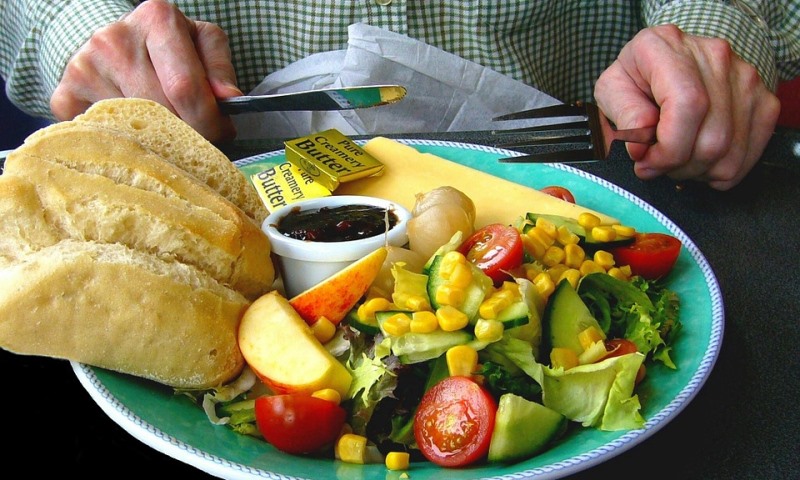 Image source: Pixabay, under Creative Commons License
Needless to say, breakfast is the most important meal of the day. It is been scientifically proven that by skipping breakfast people gain weight instead of losing it. Wake up a little early and take some time out from your schedule to prepare a healthy breakfast every morning. Don't include one of those easy meals that you can consume on your way to work. Instead, include more cereals, nuts, grains, fruits, and smoothies in your breakfast. Try to make it as nutritive as you can, with minimum fat content.
10. I won't eat after 8 p.m.
A lot of people think that eating after a certain time would be disastrous to their health. You should eat whenever you are hungry, even if it means that you need to drink a glass of juice at midnight. Try to consume fruits, nuts, grains, and beverages if you are hungry at night. If you have had a heavy dinner, then walk a little before going to bed to digest those unhealthy calories.
11. I won't consume junk food/eggs/dairy products/seafood, etc.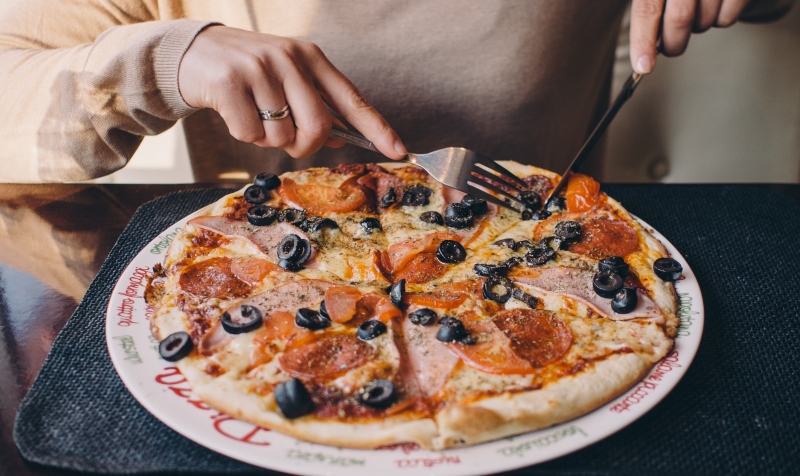 Image source: Google, copyright-free image under Creative Commons License
We know how unhealthy certain kind of meals could be. But giving them all together is not a solution. You can't simply wake up one morning and turn into a brand new individual. You need to take it one step at a time; otherwise, you would lose your track. If you know you are addicted to a certain kind of food, like junk foods, chocolates, cheese, or so on, start by acknowledging it. Don't cut everything entirely in a day. Come up with a complete diet plan. Too often, we only concentrate on protein-rich meals, which is certainly a good choice. Though, you should not overlook the importance of fat and carbohydrates as well.
---
Suggested read: How to use oatmeal for weight loss
---
This might surprise you, but consuming an adequate amount of cheese or even chocolate is good for your health. Also, come up with a cheat day every once a week (or month). This will help you sustain a more disciplined diet plan for the rest of the time and you won't miss out on anything as well. Focus on a well-balanced diet and include the cuisines you like the most in your diet plan as well. No one can attain sustainable weight loss goals with these shortcuts.
Never compromise your health to lose a few pounds. Your weight loss goals can never remain healthy if they are causing more harm to your body than good. Take a step back and think of the bigger picture before turning your life upside down. Always take the kind of realistic resolutions that can be fulfilled in due time. Take it one step at a time to attain a perfect balance in your life.
Featured image source: Google, copyright-free image under Creative Commons License
Summary
Article Name
11 Weight Loss Goals You Should NEVER Make And Their Revised, FIT Versions For Use
Author
Description
Because weight loss goals need a swot analysis!