Like most women out there, I am constantly striving for those bikini-ready abs. Every girl wants to look and feel amazing in crop tops and hot, skinny bodycon dresses and skirts. Read on to see how we will help you tone up with these ab workouts for women. These exercises give you a magnificently toned core by working wonders on both your abdominal and oblique muscles. Just make sure you perform them in a single-go routine by doing 2-3 sets of each exercise in a workout pattern of 3-4 consecutive days a week (at least!).
Now I'm just not going to listen to any excuses here, if we can do them, then so can you! Go ahead and try out these ab workouts for women!
---
Suggested read: How to get toned abs like Taylor Swift and rock crop tops
---
1. The abdominal hold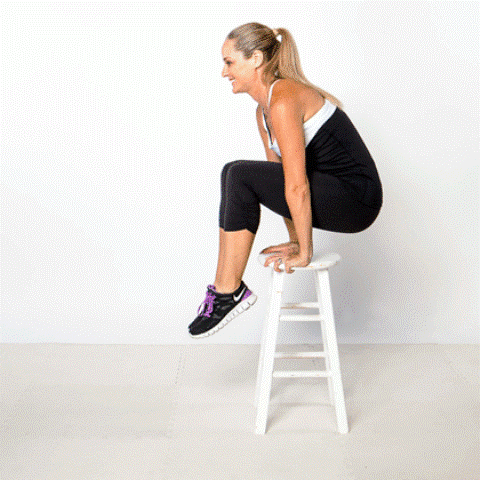 Image source: Oddpad
All you need for this exercise is a tall chair or a strong stool. Position yourself in front of it and place your palms on the edge, pointing your fingers downward to your knees. Just contract your muscles and use some force to lift your hips off the chair and feet off the ground. Hold the position for a count of 10 and lower yourself back down easily. Performing this exercise for at least a minute or two a day can get you those sexy abs you love.
2. Cutting edge scissor crunch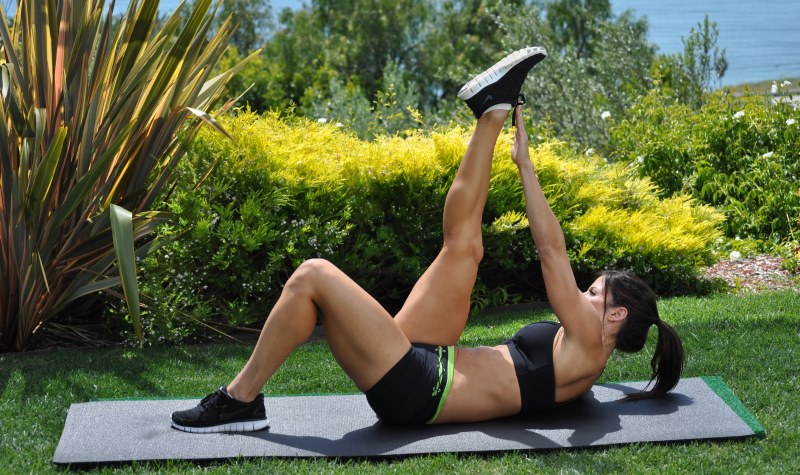 Image source: Fitreserve
This is an interesting exercise that works your abs and inner thighs. Start off by lying face-up on the floor. Rest your head in your hands and point your elbows sideways. Bend your knees and bring your legs together, placing your feet flat. Then, raise your shoulders and head up, while also lifting your legs to a 45-degree angle. Now, turn both your knees to your right and crunch up a little and gradually relax back down for 10 reps. While you're in that position, keep your right knee bent and extend the left leg. Do 10 more crunch-ups in this position as well. Then, squeeze your thighs together, keep the left knee bent, and do another set of 10 crunches with the right leg extended. Just switch sides and continue with the same sequence for the complete effect.
3. Belly-friendly reverse oblique crunch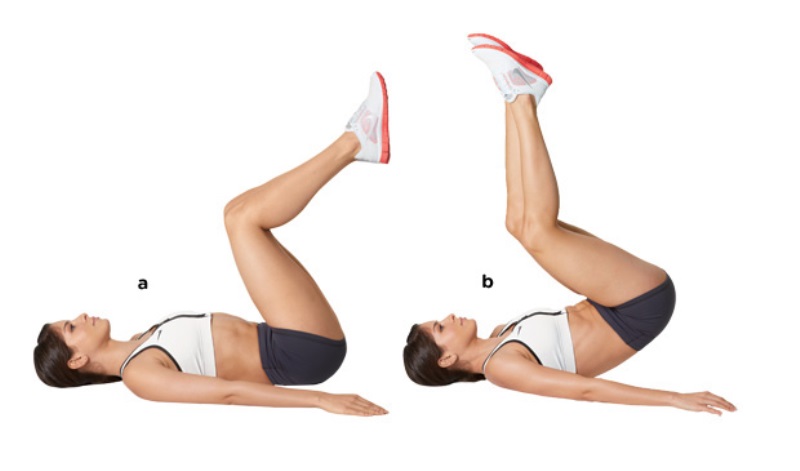 Image source: Pinfit
Ladies, both ab and oblique muscles are part of a toned core, and this great reverse oblique crunch can work wonders for your belly. Lie down with your legs up and knees bent and align your hands at your sides with palms down. Ready your core by contracting the muscles with a deep breath and start by lifting up your hips and twist them a little to your left (if done correctly, you will feel a contraction on the left side of your torso). Hold the position for 15 seconds, then settle yourself back to the initial position and keep your legs lifted to complete the rep. Now just switch sides and continue this fabulous oblique exercise in an alternating set of 10 reps on each side. Crunches can sometimes result in spine and neck pains or bad overall posture, so it's best to be cautious while 'crunching'.
4. Straight arm plank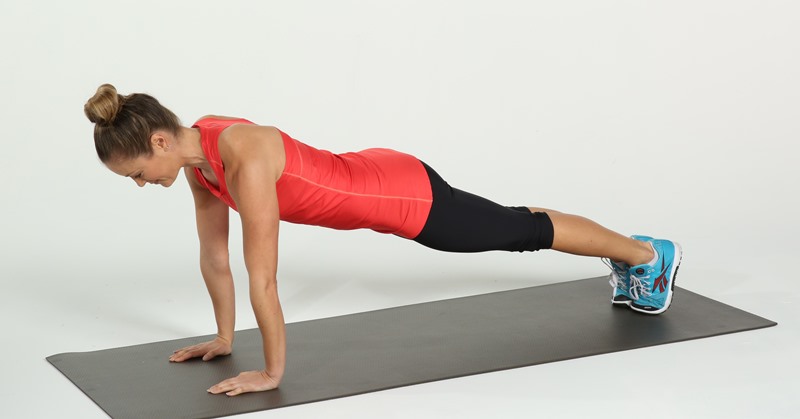 Image source: Popsugar
This is one very effective ab workout for women. All you need to do is get in the full pushup form with your palms aligned directly with your shoulders, and your knees with your hips. Give a tightening pull to your core and hold the position for about half a minute. Make sure that your head aligns with your spine. It might be tough to do at first, but you learn to hold for longer durations as your strength builds up with practice. If you feel that little tucking near your pelvis, you will know that you're doing it right. Now suck in your breath and push firmly away from the floor. Your routine here consists of active pushes and pulls where you need to hold the positions for about 30 seconds each. Once you get the hang of it, you can increase the holding time and your dream of sexy abs is sure to come true.
5. Side plank routine using forearms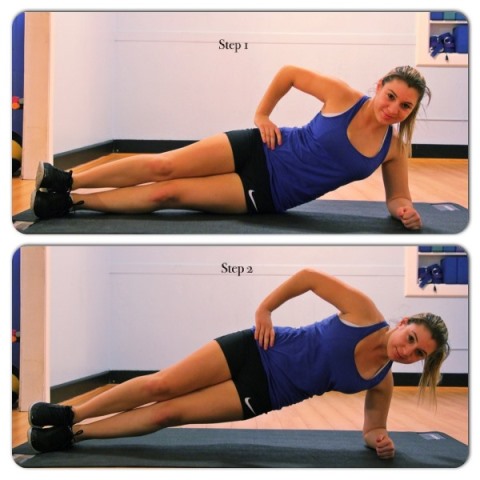 Image source: Google, copyright-free image under Creative Commons License
Side planks are the perfect workout to achieve flawless abs. This exercise is more challenging than our usual planks because it involves working all your body weight just on two points. Start by resting on your right hip and align your right elbow right with your right shoulder. Stack your feet on top of each other and flex, creating a right angle at your ankles. Make sure your knees are straight (slightly bent would also work) and tense up your torso, contracting your right side and you're ready to lift your hips in the air. Rise, hold still for a count of 5, and lower back down. This makes one repetition; doing a routine of 10 proves a great workout.
Planks are a very challenging exercise, so it's important for you to not push yourself too much at first. It can result in sagged postures and injuries. Just practice in moderation and you'll make the most of these fabulous abs workouts for women.
---
Suggested read: 10 tips for daily skin care routine before and after your workout
---
6. Crunchy climb up
Image source: Rupertreviews
This is a crazy but tremendously effective must-try exercise for all 6-pack lovers. Start by lying down flat and don't forget to keep a 3-foot scarf nearby (the magic secret). Wrap the scarf around the ball of your left foot, bend your knees, and firmly plant your right foot on the ground. Grip the ends of the scarf in both your hands and raise your head as you extend your left foot up. Make sure your foot is flexed. Lift your shoulders and head off the ground while walking your hands up the scarf (don't loosen the grip). Hold the position for a count of 5 and lower back down to the initial position. Switch sides again and follow the routine with an alternating set of 10 reps on each side. Make sure that you take a little rest in between exercises to help your head remain neutral and avoid any risk of rigidness.
7. Twisting hip crossovers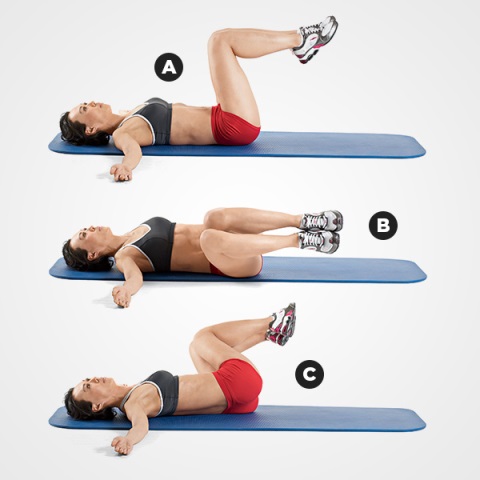 Image source: Womenshealthmag
This is an easy-to-do, super fun exercise. Lie down on your back and bend your knees at a right angle. Grip your muscles and extend your arms out from your shoulders with the palms turned upward. Contract your muscles and start lowering your legs to your right until the pressure reaches your core. Don't let your right shoulder lift from the floor, and hold firm for 15 seconds. Now use your core strength to pull back your legs to the initial position and here you have your rep. Switch to the other side and do this routine in alternating sets of 10 reps on each side for the best results.
8. Pilates 100s for upper abs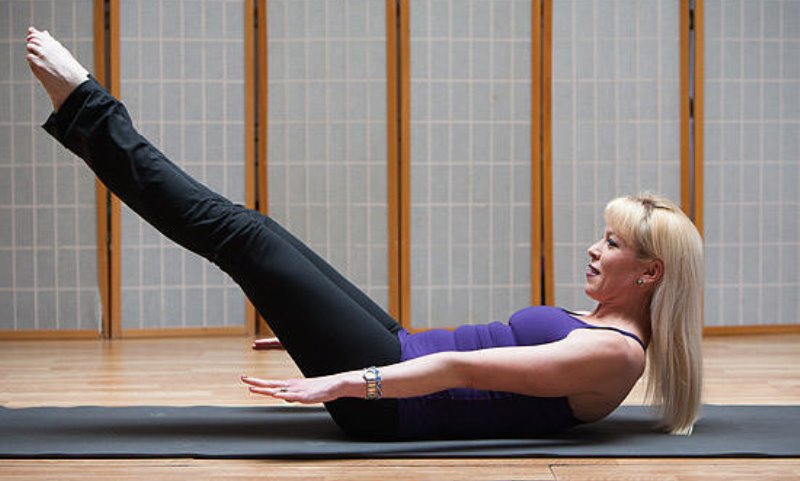 Image source: Andrea Servidone Pelto
This is a lovely exercise for working your deep abs. Lie down on your back and align your hips and knees at right angles. You will feel your lower spine round up on the floor. Just make sure not to let your abs puff out, and the effect will reach deep beneath the top layers of your abdominal muscles. Raise your back off the floor to a point where the tips of your shoulder blades are skimming the ground. Lift your legs straight to an angle of 45 degrees while keeping your lower back firm. Extend your arms toward your feet and keep them lifted about 2 inches in the air. Keep your elbows firm and hold the position and then pump your arms up and down in slight motions. A count of inhaling and exhaling 5 times for each up and down pump is one cycle. You can repeat the routine 10 times in a session and these 100 pumps are going to help you achieve a watertight core like no other.
9. Dance into the perfect flat belly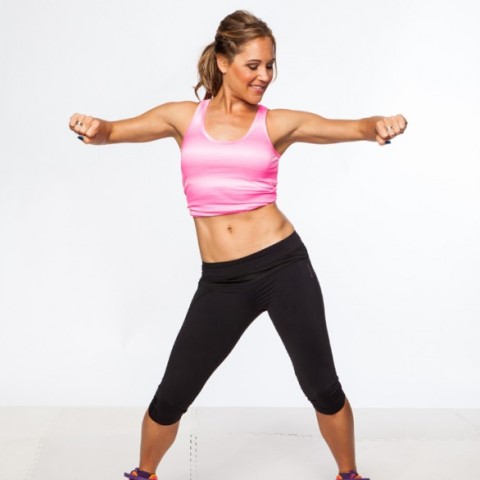 Image source: Shape
Dancing is amazing cardio exercise that promises perfectly toned abs, thighs, and legs in the easiest way possible. Just opt for some intense, high-beat, regular dancing routines like belly dancing or Zumba, and an exciting 30-minute workout can leave you with lovely sculpted abs if done consistently.
10. Build-up internal strength with Yoga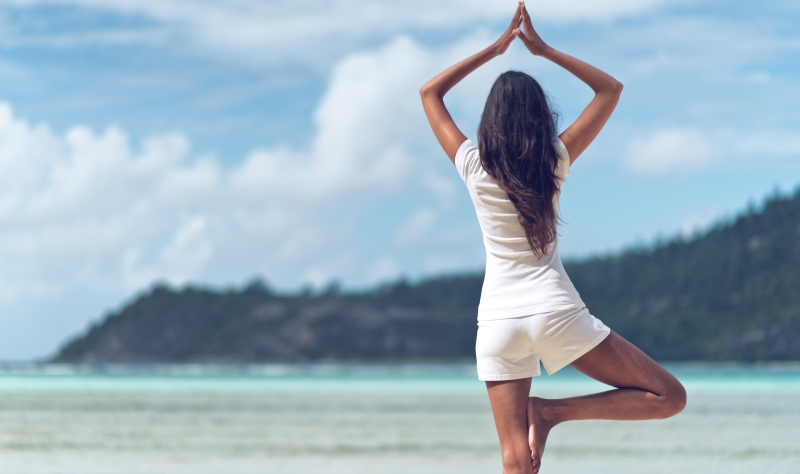 Image source: Shutterstock
Yoga promises to strengthen your body from the inside out with no risk of harm. Just follow a daily yoga routine and you'll not only end up with flawless abs but will also improve your posture as well. It helps you build better abs, a better body, and a better soul.
---
Suggested read: 5 Yoga poses to boost your libido
---
I understand if you're all energized and want to start your workouts already. Who can keep calm when attaining sexy show-off perfect abs becomes this easy and fun? Just keep in mind that you should do these routines on a regular basis for the best results. Pair these remarkable ab workouts for women with a balanced diet and lots of water intake, and your dream-perfect body will be yours in no time. Cheers!
Featured image source: Pinfit
Summary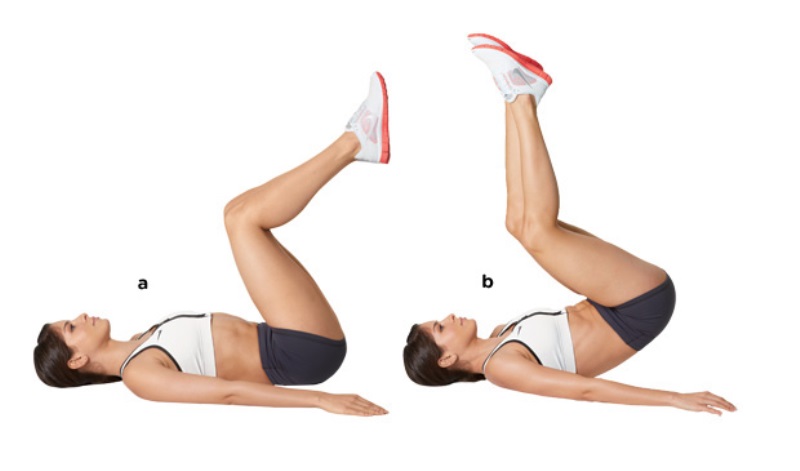 Article Name
10 Belly Busting Ab Workouts For Women
Author
Description
Having a flat, washboard stomach is almost every woman's dream. Here are 10 easy-to-do ab workouts for women that will get you those enviable abs.