When it comes to a bachelorette party, the mind pops 'beach.' But done to death, you should probably be giving your own bachelorette party a makeover that's away from the sand, surf and sun. Okay, we will strike off the last. But you know what we mean.
So, let's move beyond the beach bachelorette and check out exciting bachelorette party ideas your friends shall remember for years:
1. Slumber party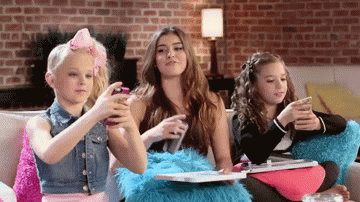 Image source: dancebyleah
For the bride high on celebration but low on budget…
With all that wedding expense, it's quite possible that  you can't spare a treasure for this, but the cozy comfort of a long due old school slumber party or just a nostalgic turning back of time's wheel should make it up just fine!
2. A road trip to remember
Hit the roads before starting with the journey of your life…
You can theme it to all the places where you all first met the bride (crazy, right?) or even retrace her best childhood memories together.
3. An international party marathon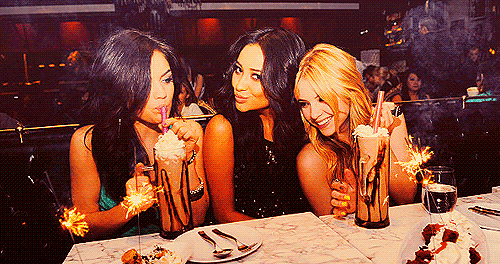 Image source: favim
Even better – call it the world round adventure…
Live your dream of having the morning tea in London, a fun day in Amsterdam, and dinner in Paris and yes, Vegas still awaits, baby! 😉
4. A trip to the winery
How can you get skip the wine!
If you're planning a serene and unforgettable quality time together, nothing's better than celebrating with (many) welcoming toast(s) to her new life.
5. Revel in the excitement of amusement parks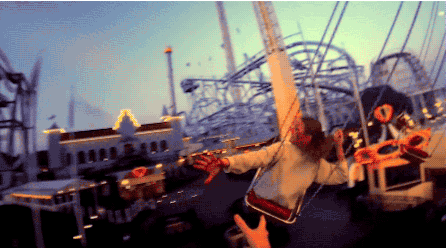 Image source: Tumblr
Let the kid inside you have a whole day to herself before stepping into adult shoes…
When the fun rides get your adrenaline going and you're as happy as can be – you'll look back and think of THIS ride of your life!
6. Have a celebration to looking beautiful
Enjoy glam-ups and pampering at the best hands there are…
Relaxing spas, rejuvenating treatments, and styling from the best that makes you stand out is the perfect recipe for an amazing time that cashes in on a beauty to behold!
---
Suggested read: Amazing bridal shower themes for one helluva popular shower
---
7. Shout your adventure out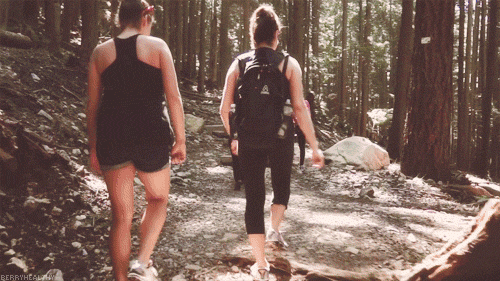 Image source: labourmobility
Hiking, mountaineering, ziplining, camping – just take your pick…
When what she loves the most it the thrill of the wild and the vibes of the high, give her best adventure ever an equally great start.
8. The DIY honeymoon planner
A creative crafty get together with an aim at seduction 101! 😉
Well, I'm saying lingerie with sparkling sequins and a sensuous style flaunting practice to get his 'wow' ready to burst is quite the girl-y time before the D-day, eh? 😉
9. Scavenger hunt – for the thrill seeker in you
Nothing gets your adrenaline pumping better than getting your Sherlock on!
A little mystery, a lot of puzzles, matchless fun, and priceless bonding with the maid of honor and your bridesmaids is the prize – go for it!
10. Take a class for a blast
You can choose from cooking to dress ups, but I'm all hooked up on the pole dance, sweetie! 😉
I just can't tell you what a great time you're going to have and ah, the reaction he'll have!
11. Take a tip from the psychic
Get your voodoo on – you're planning your future after all!
Ooh… Wouldn't she want to know what the Gods of love are planning for the future ahead? Who doesn't! So, let the magic of mystery perfect the party for you!
12. A sneak-in party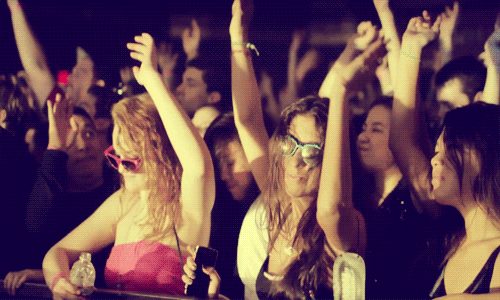 Image source: Tumblr
When you know the guys are having fun – how can you not do anything, huh?
Say whatever you want, but the only thing that gets you all excited more than your own bachelorette is 'what they might be doing?' So, go find out! Crash the party and live your moment. Okay, don't do THIS! 😉
I wish you the most memorable bachelorette, and of course, the happiest wedding to the bride!
If you came up with even crazier bachelorette party ideas, do share them with us!
Featured image source: Pinterest
Summary
Article Name
12 Unique Bachelorette Party Ideas For A Fun-filled Time
Author
Description
These unique bachelorette party ideas are sure to make you and your bridesmaids very happy indeed!