Because chai is not just any other drink to sip, it is life for the likes of us who consider it a God-sent.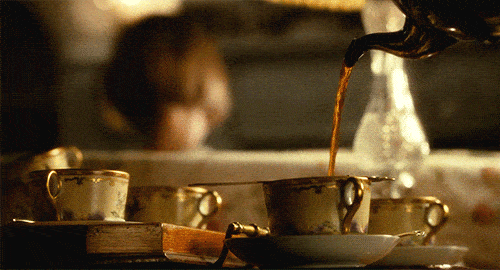 Image source: Giphy
---
Suggested read: Expectation vs Reality of first time doing 'it'
---
For all me-like chai addicts out there, who cannot imagine a day without tea, here are 13 things you will evince your craziness for chai.. (not that you need proof, just chai will do :P)
1. Other people wake up in the morning and rush to the toilet. You wake up to have a cup of tea. Your morning kiss lands on the edge of the chai cup and you have a perfect start to the day…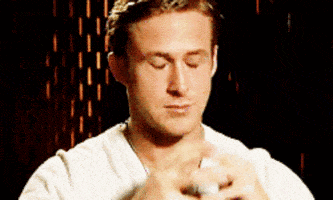 Image source: Giphy
2. You are sophisticated enough but you don't give a damn when it comes to chai. Making the suurrrr sound while drinking tea is your birthright and you cannot relish the real taste until that sound reaches your ear..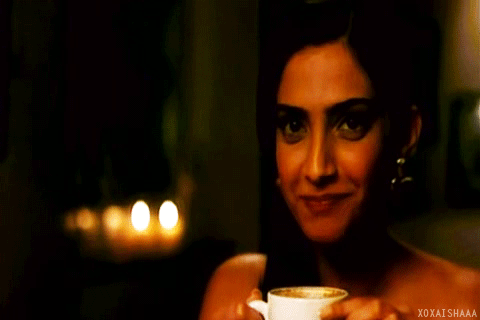 Image source: idiva
3. You can have tea with pakoras (bingo), with biscuits, with newspaper and also with absolutely nothing. Well, the point being you must have tea and that too like a boss.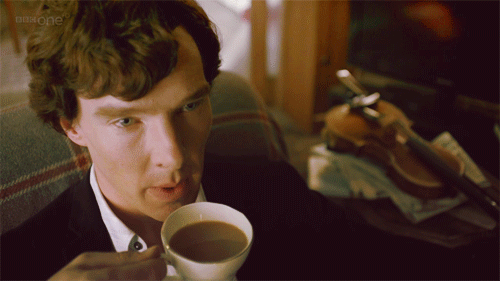 Image source: Sherlock
4. You are a pro at making tea and this is the first thing you offer to the guests visiting your house. Is it the authentic guest beverage? Hell yeah! (probably chai is the only thing you can actually *cook*) GRIN!
5. It is the medicine to your 'off mood' state. Whenever you are low, chai is the first thing that strikes your mind. A cup of tea is all you need and you are all bindaass.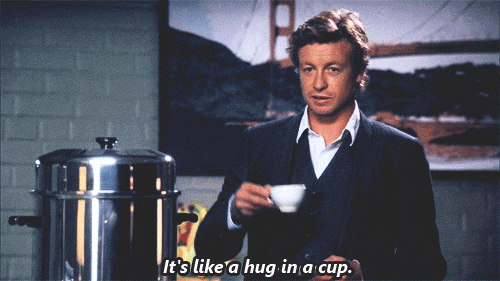 Image source: irishcentral
6. If it is raining, you behave like an actress from a typical Bollywood movie and tend to sit by the window side with a cup of tea. Admit it already- it's refreshing and hatke! 😉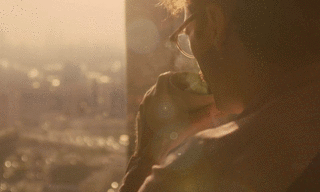 Image source: Giphy
7. You loath coffee lovers because you feel they are pretentious. And you know that if 'twere a competition, chai would win- hands down any day.
8. You have a special liking for fellow chai lovers and spending time at chai stalls is your favorite pastime. Plus, it isn't as hard on your wallet. Feeling low? Chal na chai peete hai and 10 INR is all you need.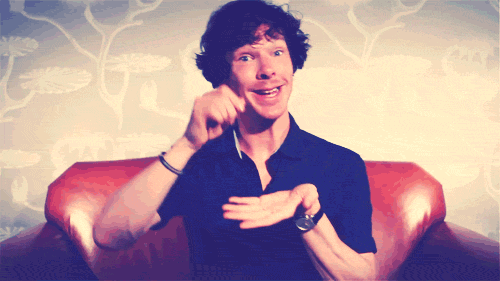 Image source: Giphy
9. For you tea bags are a BIIIIG NOOOO. A crazy chai addict can smell and detect whether it is tea leaves or tea bags. Give a chai addict a cup of tea made with tea bags and you are sure to get a kick.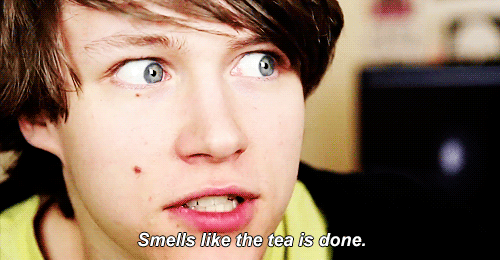 Image source: storytrap
10. You prefer to have chai in the saucer because chai in cups is way too mainstream. Does it look tacky? Ha! Who cares even if it does!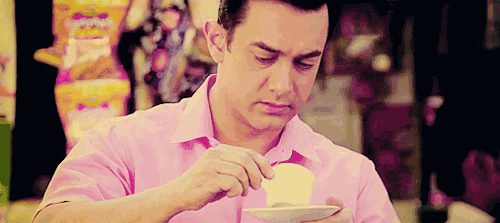 Image source: indiaonline
11. You are the 5-6 chai cups a day person and if someone dare list the side effects of having tea, you can deliver an epic comeback with innumerable health benefits tea provides. In fact, you have done it so many times that you have it memorized.
12. You will go mad (literally) if there is no tea at home. Like how is that possible! Are you kidding me!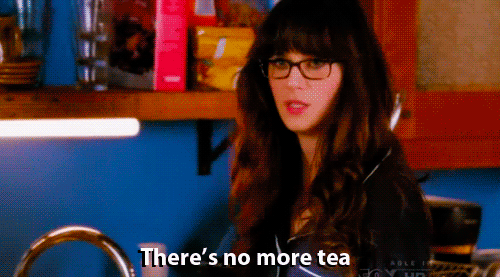 Image source: NewGirl
---
Suggested read: 14 millennial problems that Indian parents just don't understand
---
13. You idea of perfect romance is sharing a cup of tea with your partner. A candle light dinner is, well, not your cup of tea. *wink* *wink*. A chai date is your ultimate romantic moment and sometimes you don't even need your partner because the chai plays its magic.. 😛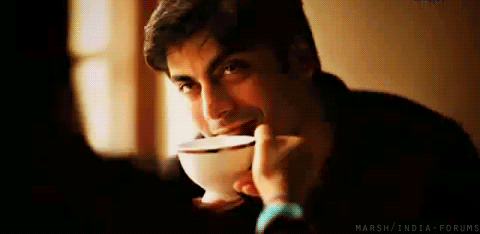 Image source: india-forums
Who said getting addicted to something is bad? Chai is undoubtedly a blessing in disguise and you can have it anytime, anywhere, any number of times.
Coming straight from the heart of an absolute chai person. Ready, steady, suuurrr,  because like I said sipping is too mainstream…
Featured image source: firstpost
Summary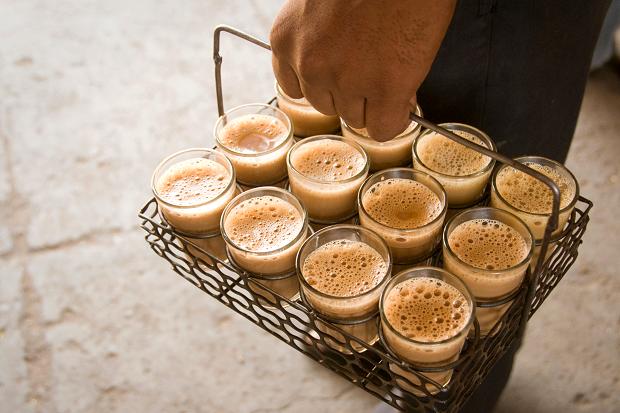 Article Name
13 Things You Will Relate To If You Are A Total Chai Addict
Author
Description
Coz for a chai addict, chai = life-giving elixir...