Divorce rates have become so high in the past few years, that it makes one wonder if there's any point to the whole institution of marriage as such. Well, there's something to be said about hope, right? Because hope apparently springs eternal, and people get married every day, thousands of them, if not millions.
And it's not really a surprise to find the dating pool inundated with divorcees – both men and women. Despite this alarming rate of divorces, divorcees are often viewed as damaged goods. There is this idea that divorce implies failure, tragedy, despair, nasty monetary settlement issues, and irreconcilable differences. When these negatives are associated with divorce, it's only natural for most people to cringe at the very idea of dating a divorced man. He's considered damaged goods, not worthy of having a relationship with.
---
Suggested read: How I started dating again after my divorce
---
However, if you're on the lookout for your very own Mr. Right, don't discount divorced men just yet. In fact, numerous people find their happy endings after a divorce (or two, or three!). In light of this, if you're attracted to a divorced man, then you need to be aware of these truths to make it work. Think about these first, long and hard, and then take the next step, only once you're sure of what you're getting out of dating a divorced man.
1. First and foremost, get some details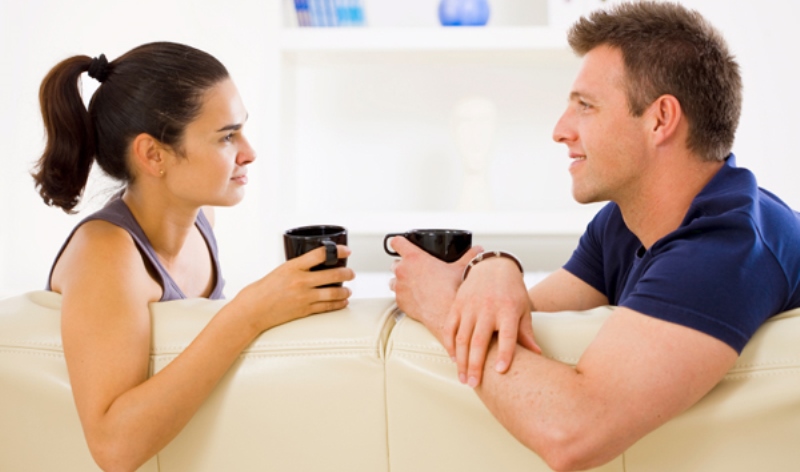 Image source: Google, copyright-free image under Creative Commons License
Before you even consider dating a man who's been divorced, find out where he stands in the divorce. Is he still going through the divorce? How long would it take to be finalized? Or has the divorce already been finalized? You must know where the divorce stands and where in the divorce he stands, which make it easy for you to make your decision of whether or not you even want to start something with him. Because there's just no point in starting something with a man who's still going through the divorce, only to see the thing getting dragged on and on, with no sign of an end. Trust me, you do not want to find out about this after you've developed feelings for him.
2. Discretion may be the name of the game
If you're dating a man who's divorced or going through a divorce, then you may have to be discreet, at least for a while. He may still be friends with people who also know his ex, and bringing you into the equation may not be on top of his list of priorities. Be prepared for such an eventuality, and don't give him grief for not doing so. He may even go a step further and ask you to be discreet about the whole relationship too, for a while at least. You shouldn't be surprised if he does make such a request.
3. Hold off on making it social media official
Image source: Shutterstock
If he's asking you to be discreet about your relationship, then this is a corollary of the previous point. Granted that we live in a time where if it's not social media official, the relationship doesn't exist at all. But what you have to understand is that discretion doesn't mean hidden from public. It just means that your affair is yours only, and there's no need to declare it to the world from atop your Facebook profile. Don't advertise your relationship on social media, at least not yet, especially if the divorce isn't finalized yet. If you do jump the gun on this one, you might even be labeled a home-wrecker, the other woman, the jezebel. You might not even have known him while he was married, but this is the sad truth that you need to understand and why you need to keep your relationship on the DL.
4. He may be disinclined to marriage
Be prepared for the reality that he may not be looking to get married again, especially if he's just gotten out of a rough one. He may even be too jaded and cynical about the whole institution of marriage after what he's been through. It's not a reflection on you, but that's just how he feels. And if you're dating him with the anticipation of a proposal and he doesn't want to get married, ever, then this might not work out at all. However, don't lose heart, because he might be a really standup guy, who never wants to get hitched again. Would it be so bad to be in a relationship with him, without marriage on the table? That's for you to decide.
5. His ex will come up
Be mentally ready to hear about his ex, especially if it was a bitter divorce, and/or the proceedings are still underway. He may launch into an angry tirade about his ex (or soon-to-be ex) and how awful, stubborn, heartless, and/or selfish she is, when something crops up during the proceedings. You must be secure enough in your relationship and yourself to weather these conversations, without resorting to overanalysis or overthinking things.
6. Don't push for details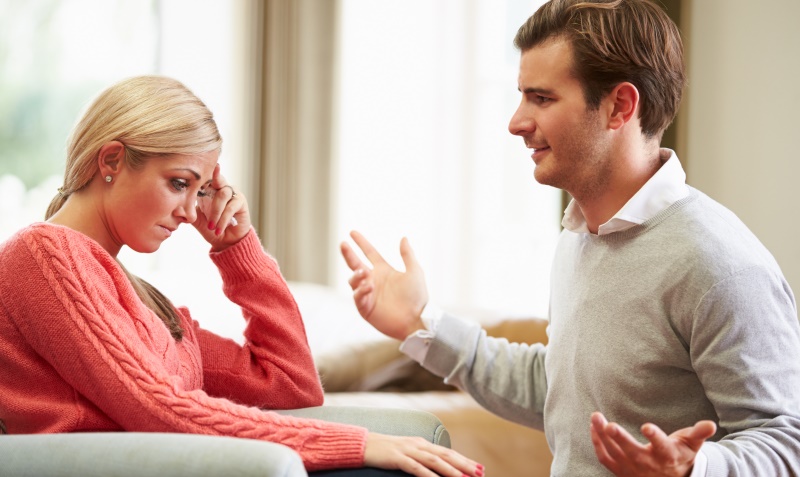 Image source: Dollarphotoclub
It's natural to be curious about your boyfriend's past and what really happened for his marriage to break down. You don't have to know every last detail of the divorce, nor should you be pushy about it. If and when he gets comfortable with you, he'll tell you all about it himself. Until such time, don't push him. Besides, since he's dating you and is in a relationship with you, he's obviously trying to move on. So stop yourself from reminding him or forcing him to think about his ex, when he clearly wants to forget about the past.
---
Suggested read: 10 types of men you will meet in post-divorce dating
---
7. Meeting his ex is a real possibility
If there are dependents like kids or pet(s) involved in his former marriage, be prepared to cross paths with his ex, sooner or later. This is bound to be awkward, no matter how chilled out you are about the whole thing. So figure out and set boundaries for yourself and for them as a former couple. But one thing you need to keep in mind when you do meet his ex – be polite. However nasty or vicious or bitter she might be, be the bigger person and let it go. And even if you have nothing to do with their divorce, you might still find yourself in the midst of the ugliness. So don't make the situation even worse for your boyfriend by being bitchy or nasty to his ex.
8. His place is a constant reminder of his ex and his failed marriage
If your divorced boyfriend still lives in the same place he used to live with his ex, then it might be pretty awkward for you. You'd be sleeping in the same bed, same room where they had once been intimate and what not. You'd be showering in the same bath, cooking in the same kitchen he and his wife had cooked. Using the same couch where they might have done God knows what. So just be prepared for this mental onslaught when you do spend the night with him at his place.
9. You may be judged by his family and friends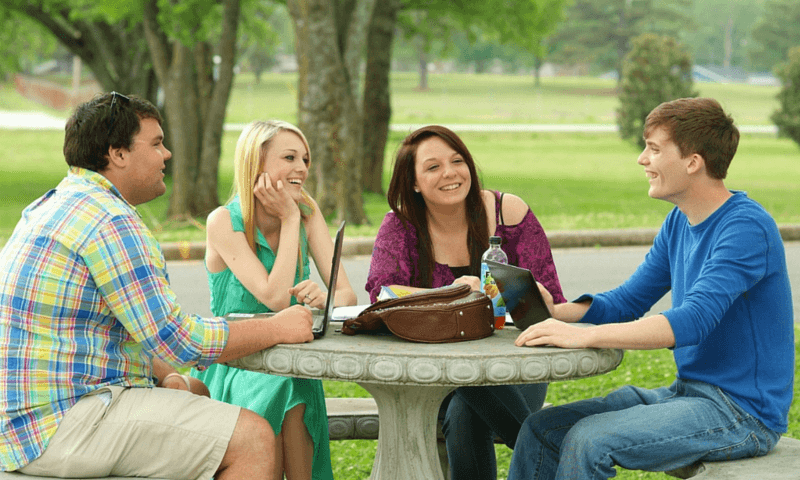 Image source: Pixabay, under Creative Commons License
If you've been dating a while now, it's par for the course to meet his family and friends sooner than later. However, be prepared for the scrutiny and judgment and the inevitable comparisons. Whether or not they liked your divorced boyfriend's ex, they may stack you against her. Good or bad, be aware of one fundamental truth – you can't please everyone. Also, you're not doing anything wrong either. So you shouldn't feel guilty or as if you're committing a mistake. What you need to keep in mind is that your relationship with your guy is more important, and in the long run, that will speak for itself.
10. Being judged by his kids
If the divorced man you're dating is a father too, then they will judge you too. Depending on their age, be ready for it. This is a probability if they're adolescents or older. Whatever their age, be very careful how you deal with them. You might do well to tread lightly when it comes to dealing with your boyfriend's kids, because you don't want to be battling his ex-wife on how to treat her kids. Trust me, it won't be pretty.
11. His kids are a priority to him. Are they to you?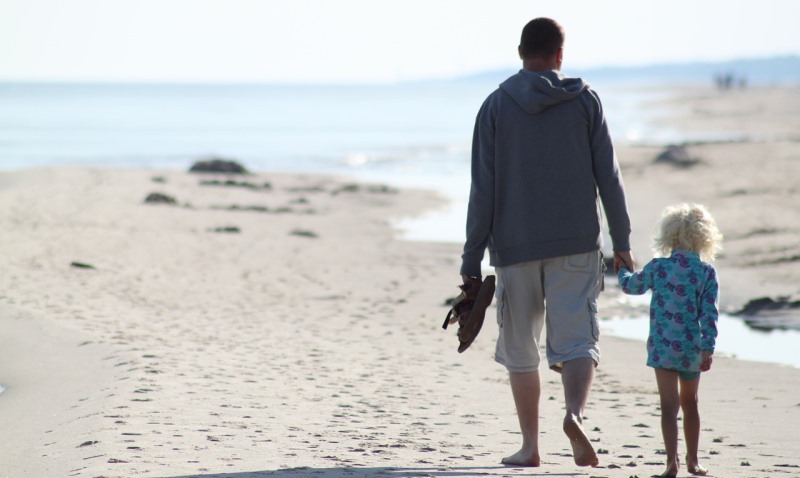 Image source: Pixabay, under Creative Commons License
If your boyfriend has kids of his own, then they will mean the world to him. More often than not, he will prioritize them over you. You have to be prepared to play second fiddle to his kids. Also, if you're in too deep with this man, then you might have to readjust your thinking to the possibility of being their stepmom. If not that, at least strive to have a cordial if not a warm relationship with them. However, if you're just in it for the dating part and are not thinking about a solid future with this divorced man, then you'd do well to rethink your strategy of dating a divorced man.
12. You would want kids of your own one day
On the surface, dating a divorced guy doesn't seem all that complex, but when it has its own pluses and minuses. If your guy has kids already, what is his take on more kids, with you? Is he even ready for more kids? Or is he done being parent to his own kids from his previous marriage? On the other hand, what do you think of a family where his kids and your own kids have to live together – at least sometime? You need to think this through and have an honest conversation with him to figure out how to move forward.
13. There's a possibility of him being traumatized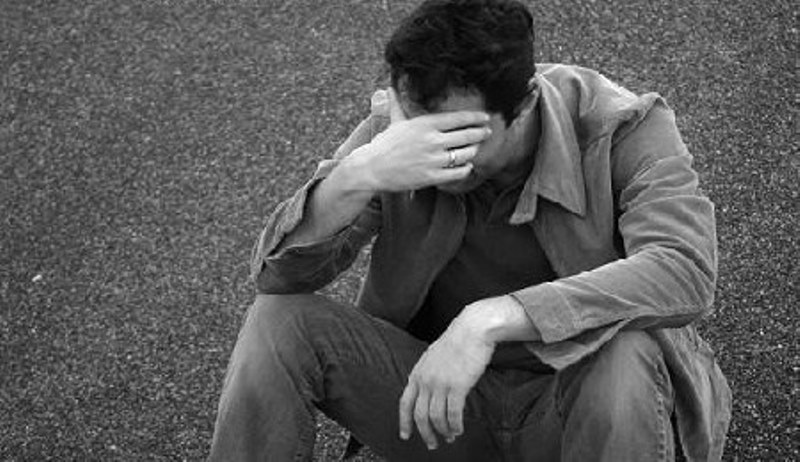 Image source: Google, copyright-free image under Creative Commons License
Getting out a horrible marriage can be cathartic, but the marriage itself would have scarred the persons involved. If your guy has had a terrible experience and burnt his hand once, he may shy away from burning it a second time around. It's more than a possibility that he may not be in the relationship with marriage as the destination. If you're looking for something serious, with marriage on the cards, you might want to rethink dating a man who's divorced.
---
Suggested read: Things to consider when dating someone going through a divorce
---
14. He, too, is responsible for his marriage falling apart
Any relationship takes two people to either build it up and nurture it, or destroy it and let it crumble. So your guy may not be as innocent as he may seem or made it seem, when it comes to the failure of his marriage. There are many reasons for a marriage breakdown, and he would have contributed to it, one way or another, for sure. The marriage may have been bogged down with issues that weren't dealt with or addressed. Try and find out what led to the breakdown of the marriage. Maybe he has his fair share of issues and shortcomings that let to it, or it was his behavior that led his ex-wife to the breaking point. You never know until you dig deep. Also try and figure out if he has learnt from his past mistakes, or if he's just reliving it, all the while blaming it all on his former spouse?
This is a tough situation to be in. You can't judge him or his marriage, nor can you let things go just because you don't know the ins and outs of his previous marriage. Because you have a stake in him and your current relationship, you have to have the tough conversations to make an informed decision. It may be his second (or third or the nth) time around the marriage block, but if it's your first, then it's only fair that you do so with your eyes wide open.
Good luck, you.
Featured image source: Pixabay, under Creative Commons License
Summary
Article Name
14 Truths You MUST Be Aware Of When Dating A Divorced Man
Author
Description
Dating a divorced man is a serious business because there are many things you don't know, but need to be aware of.