Ditching the traffic of the roads, train sounds like the most amazing way to travel to work. You can always be on time and leave fifteen minutes early maybe.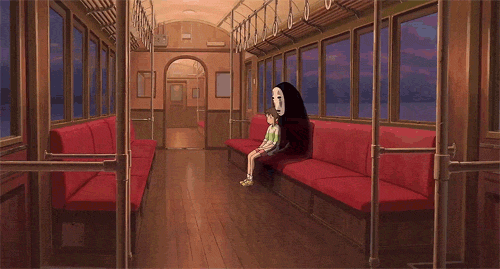 Image source: Tumblr
But here are the secrets from the daily commuters to paint the picture complete:
1. The jostle of the seats – no seats paradigm
After you somehow get onboard, there's a war going on for every single seat that's first come, first served and some people are destined to starve!
2. The train smart group reservations
While you're busy moaning the loss of the seat you never got, there are groups reserving an empty one for their friend from the station to come (and power to the people starts to sting!)
3. The middle seat reeks of Satan's hand
And if by some miracle, you get a seat – it's the middle one.
4. No end to the line of first class carriages
Run, run, run, and keep running through the first class carriages as one less than a minute remains in the train departure and your general compartment is still four more to go.
5. The pass has to expire on a Monday
You're all ready late for work (the Sunday hangover!) and just exactly when you'll pass decide it's time it expires. Welcome to work!
6. The entire city turns up to the ticket queue You are standing in!
People just keep on piling on, isn't anyone going to use the next queues?
Just try stepping out and you'll see!
7. The 'nod it's your station' friends
After best friends, school friends, and Facebook friends, there's a new category of 'train friends' for you.
They grab hold of the space across from you with a 'hello' nod and it's a 'goodbye' nod when the station comes.
---
Suggested read: 20 quotes that will cheer up all women struggling with a diet
---
8. You could totally gift some of your fellow commuters a tick-tack
Ah, darn that fishy breathe on your mouth and there's absolutely nothing you can do about it!
9. The food service doesn't even look your way now
From your very first day to this one, you have never ever taken the food and never let the tea vender pass without taking one and doesn't everyone knows it?
10. Being young comes with its obligations
Be it the senior citizens or the ladies with the babies, you are also supposed to offer your seats to the auntie who comes by (out of respect) and (willingly) for any and every pretty girl!
11. That travel newspaper stays folded well in your bag pack
There's not enough room for you to shift two inches so you can ditch the armpit of 'uncle in no hurry', let alone fetching the newspaper out, folding it, and doing the drill over and over again!
12. You wish your luggage could shout – don't leave me
As soon as you manage to step on the platform and the train whistles the departure, somewhere in between the rush of the shoes is your office file, not finding its way back to you.
13. Elbows pave your way out to the God forsaken door
Finding your way to the door from the where you stand isn't a piece of cake – you need all the help so, elbows in form!
14. Everyone wants to get down at your station (yippee!)  
You're like – please, let me too (take me, don't leave me, please!)
15. And…the last stop is never going to be Hogsmeade  
Sad end to an everyday story.
But what do you do, you keep moving on – cuckoo calls your train.
Featured image Source: travelihub
Summary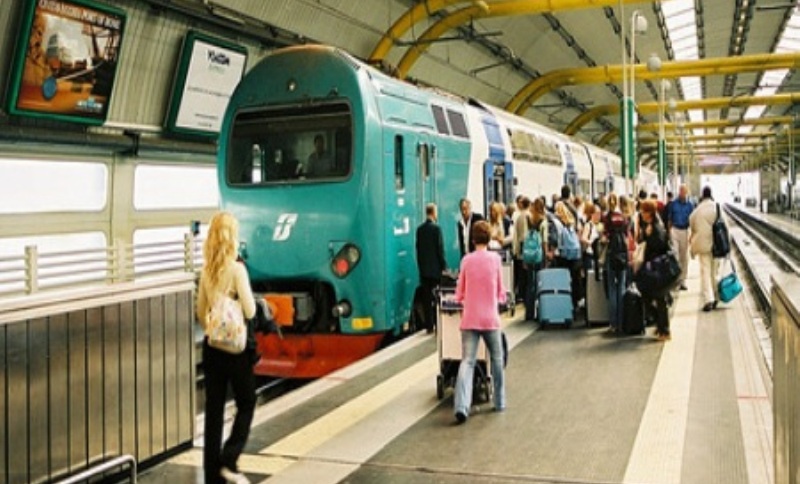 Article Name
15 Things You Will Understand If You Travel To Work By Train
Author
Description
If you travel to work by train, then you'll relate to these...