At the time when Columbus discovered America, not everyone had dared to travel. It was only a few bravehearts that ventured into stormy waters and went beyond their limitations, and thus various countries were discovered/invaded. Come to think of it, traveling wasn't considered a fun thing to do. People feared not returning back and traveling always meant fighting various difficulties, considering the lack of infrastructure and modes of communication (dragons and other monsters of the sea!). Besides, centuries before, the means and modes of travel were limited, and due to lack of sufficient information, people were wary of attempting the unknown. It isn't like that anymore.
Today, we have access to all the information we need at our fingertips, we have different means of travel that don't necessarily include donkeys or horses! We have budget airlines and discount codes to book tickets; we have cars, trains, planes, and ships! We have everything we need, including passports.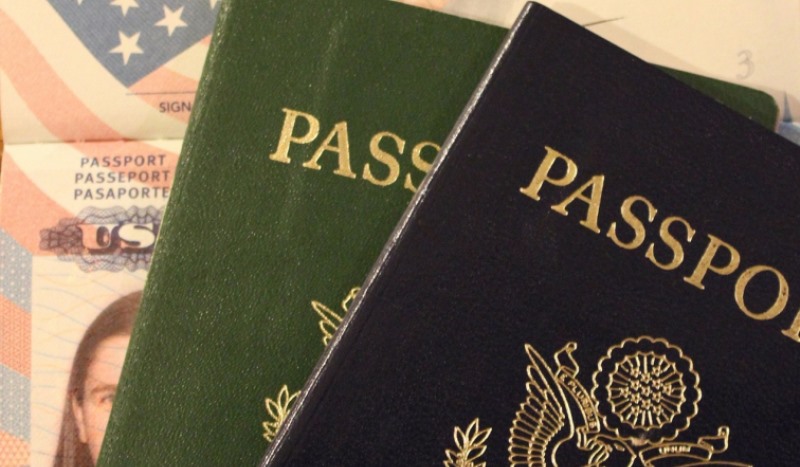 Image source: Pixabay, under Creative Commons License
While most of us detest traveling for work, a leisure trip is something totally different. Everyone loves that, without a doubt. Traveling to new places is not just exciting but has a lot of learning too. It opens up your mind, and makes you more accepting of people and different cultures. You learn so much and experience something that cannot be described in mere words. In that sense, it also means that when you travel as a couple, the experience is doubled in every sense. The excitement, the learning, the love, the open-mindedness, the adaptability – increase when you travel as a couple.
---
Suggested read: 10 surprising things you learn about yourself on your first holiday with your boyfriend
---
Amongst the many things you do together as a couple, you must consider traveling too. It not just gives you a break from monotony, it also adds a thrill to your life. Something you both can achieve while being together, it brings about a closeness that you perhaps didn't feel earlier. Like someone rightly said, it isn't about the distance you cover, it's the journey that matters. So, traveling together (even if it means to some place not too far from where you live) is an experience in itself. It can work wonders on your relationship and will give you sweet memories to remember for the rest of your days. Traveling will also mean spending more time with each other, quality time. Uninterrupted time. And time for you to bond with each other and understand each other.
There are a bunch of things that you learn from each other when you travel as a couple.
1. You see the real person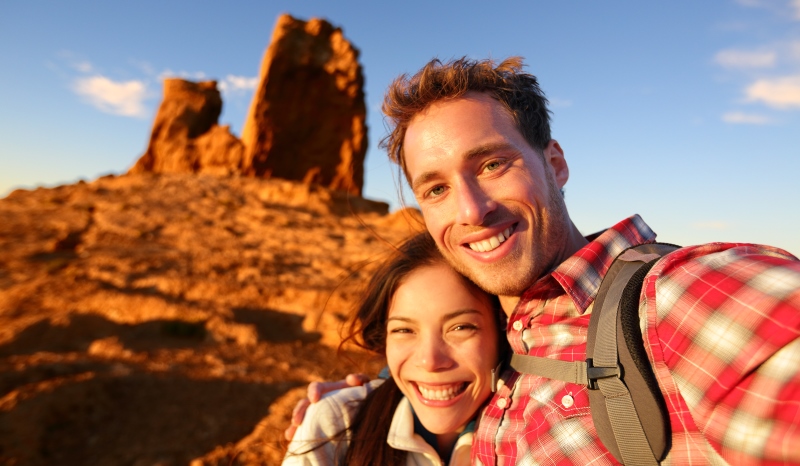 Image source: Shutterstock
If you have been dating someone for a while, it may be a good idea to take a small vacation with them to a new place. While they could be at their best behavior on n number of dates, when you travel together, their real character will come out. You see, spending a day and night with a person is very different than meeting them for a couple of hours for a meal or some other planned activity. When you travel, you get out of your comfort zone and it would show the other person how well you adapt and how flexible you are. Likewise, you'll be able to see through any pretense that your partner puts up with, because you can't always pretend through an entire trip. They're bound to slip up.
2. Gives you an idea of their organizing and compromising skills
If you have dreamt of spending the rest of your life together with this person, we suggest you take a holiday with them and travel to someplace unknown to the both of you. It will tell you a lot about their organizing skills and how they'd prepare for uncertainties. What goes on in their mind and how willing they are to compromise when things don't go their way. When you travel as a couple, you get a fair idea of how well they can handle and behave in a situation that they are unfamiliar with. Also, it will show you if your partner is willing to compromise for the sake of the 'greater good'.
3. Helps you plan finances better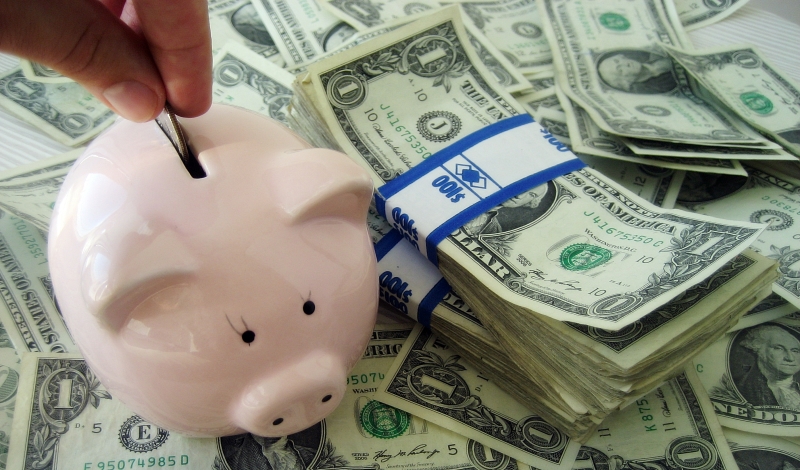 Image source: Google, copyright-free image under Creative Commons License
Taking an annual vacation and traveling to a far off place will automatically make you plan it to the T. Which means, making the financial plans too, well in advance. Planning a vacation involves money, and if you haven't planned it properly, you could end up spending a lot more than you anticipated. Usually, a well-planned vacation is worked out months in advance to get the best prices on tickets, hotels, and other related odds and ends. Therefore, if you plan to travel with your partner, you will have to make wise financial choices while planning this vacation. This way, you are in control of your finances, which is a great thing!
4. You have a common goal
You'd know by this time that your goals are similar. You both aim for the same things, which is a good thing. So, if you both have decided to travel a lot when you are together, you are on the same page. You'll then know if you share the same wavelength or not. This is a very important factor to consider in a relationship. If you both don't have similar dreams and goals, you can never be happy together. When you travel together, you might not have discovered all those dreams or goals of each other, but you'd know you did come to a middle ground, which is great.
---
Suggested read: 10 awesome vacation ideas for couples to bring them closer like never before
---
5. Other bigger decisions can be made
If you both can agree upon something and travel together, you know that you can then make other life decisions with your partner. When you travel as a couple, you do end up sharing a lot of information with each other. That could include discussing your dreams, your career, future plans, and also the talk on having children – how many, when and the like. So, when you are able to make small decisions in life such as traveling together without any glitches, bigger decisions will follow.
6. Disagreements will prevail and will only make you stronger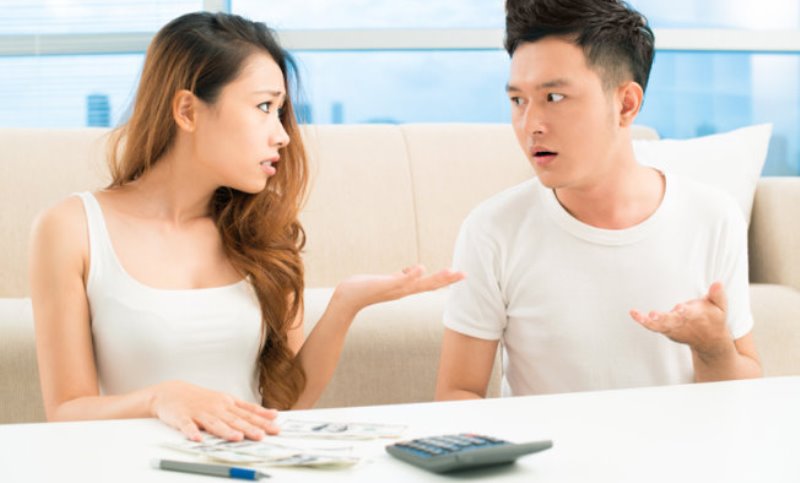 Image source: Google, copyright-free image under Creative Commons License
You are never going to fully agree with each other on every little thing. Even when you travel as a couple, you'd disagree and have a tiff with each other at some point or the other. It may sound like you both are poles apart, but soon, you'll figure that these little clashes are good for your relationship. They will only strengthen you and help you grow in your relationship with each other. Fights and arguments will bring you closer to your partner in an unimaginable way.
7. You get to see their best and worst
When you travel together, you end up spending a lot of time together, doing things jointly. During this time, you would be able to see your partner at their best and worst. Be it their behavior, attitude, appearance, or simply the way they think and act in a certain situation. This reminds me of a very funny incident narrated by a close friend. A few years back, he was dating a girl who was always dressed well, perfect hair and makeup, perfect clothes, perfect everything. They took a trip together, and he was petrified to see her the next morning without her makeup and hair done! That was quite a shocker for him he said.
😉
8. You learn of the similarities and differences
Image source: Shutterstock
So, it won't come as a shock to you later on about your partner's preferences and habits. You learn about it sooner when you travel. Because you spend so much time with each other, it becomes easier to connect with the similarities and understand the differences you both share.
9. You build memories
Wouldn't it be awesome to have some fond memories with each other? What better way to make memories than when traveling together? When you travel as a couple, you visit new places, see new things, and experience a lot of things. These things build memories; they create magic and can do wonders to your relationship.
---
Suggested read: 10 stunning vacation spots for couples looking to rekindle their relationship
---
10. It's fun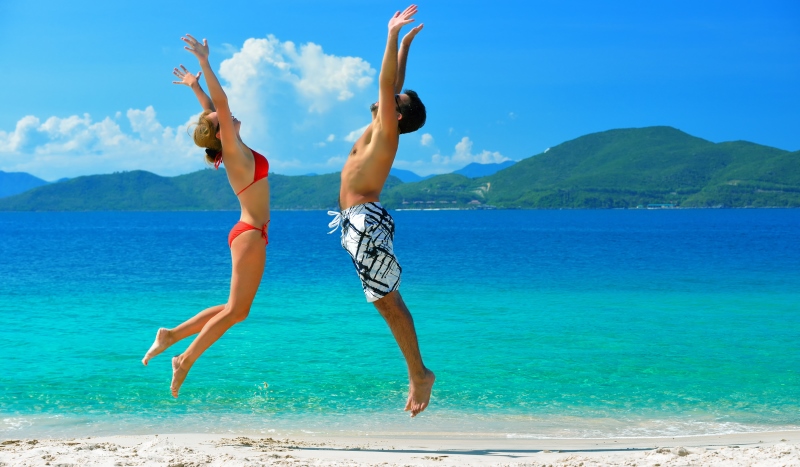 Image source: Shutterstock
Forget the benefits of traveling together. Traveling is fun. Period. Even if you travel alone, in a group, or with your spouse. It's a whole different experience, and if you are passionate about it, then it simply gives you a high. A sort of adrenaline rush. The feeling of happiness and contentment. Without looking for other reasons, you must travel together simply because it's fun to do so.
When you travel together as a couple, it opens up your mind to different ideas, concepts, beliefs, cultures, and diversity. You begin to acknowledge each other's qualities and reconcile on things that you don't agree with. Traveling is surely a lot of fun, and when done with your partner the joy simply doubles. You must grab that opportunity and experience the feeling. The joy of seeing a new place, a new country, and meeting new people are things you will always cherish in your life.
Featured image source: Shutterstock
Summary
Article Name
10 Reasons Why You Must Travel As A Couple More Often
Author
Description
When you travel as a couple, the excitement, the learning, the love, the open-mindedness, the adaptability increase in leaps and bounds.