Love, trust, and respect are some of the most important elements of a healthy relationship. Getting your trust broken or being betrayed by a person you love can leave a permanent mark on your psyche. Cheating in a marriage or a relationship is selfish and not to mention dreadful.
There are lots of different ways people react when they are cheated by their significant others. Some people take it stoically, and end the relationship and move on; but some others cannot stand the idea of staying mum when they've been betrayed, and plan to take revenge in the weirdest ways possible.
---
Suggested read: Top 50 things men say when they are caught cheating
---
Check out these most bitterly satisfying acts of revenge that people took on their cheating partners:
1. This dude got his Porsche scratched like this after she found him cheating on her with another woman. Pretty sure, the paint job must have cost him dearly.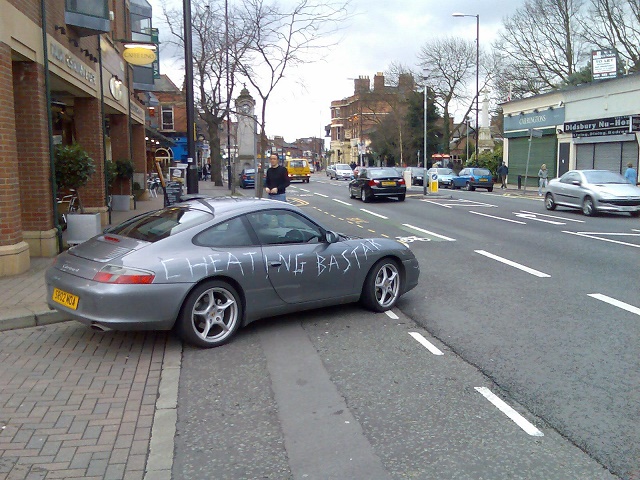 2. This man lost everything in a single blow wife, kids, and money.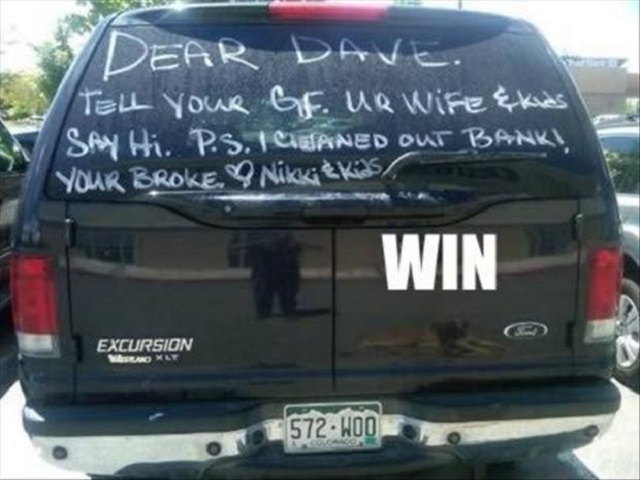 3. While his devoted wife was taking care of his sick mother, this sick dude was making two other women sick. Love move, Linnie.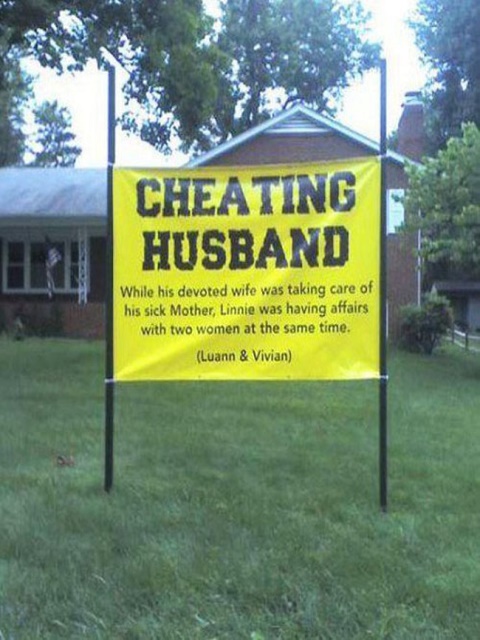 4. This billboard rented by a bitter wife.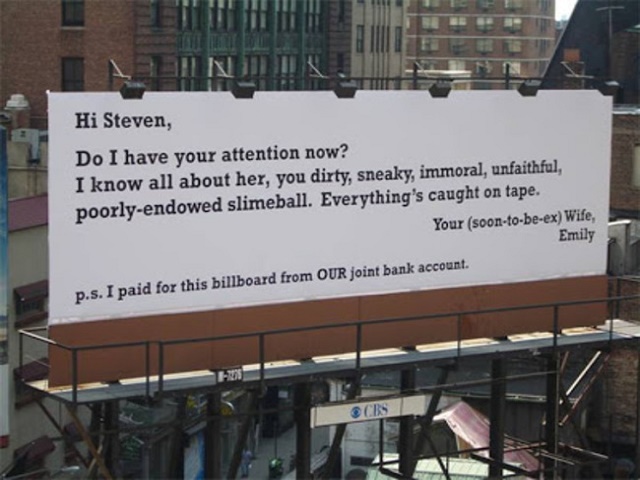 5. Just imagine this man's drive to work when he saw this billboard.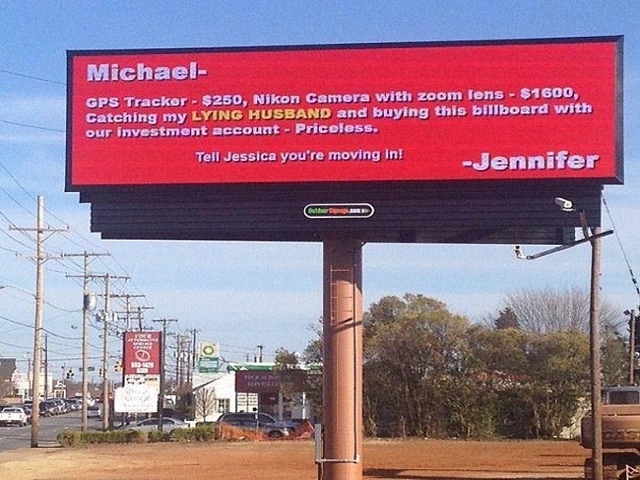 6. Well, this is definitely not a warm welcome; instead, it is extremely shocking and embarrassing. He must have changed his residence after this.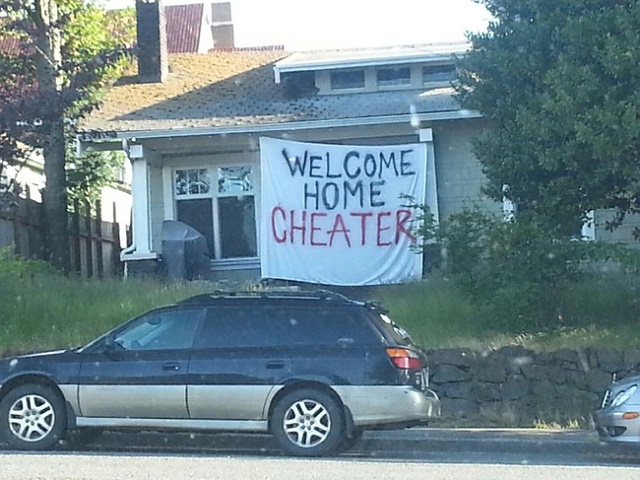 7. Atleast it is not a Porsche… 😛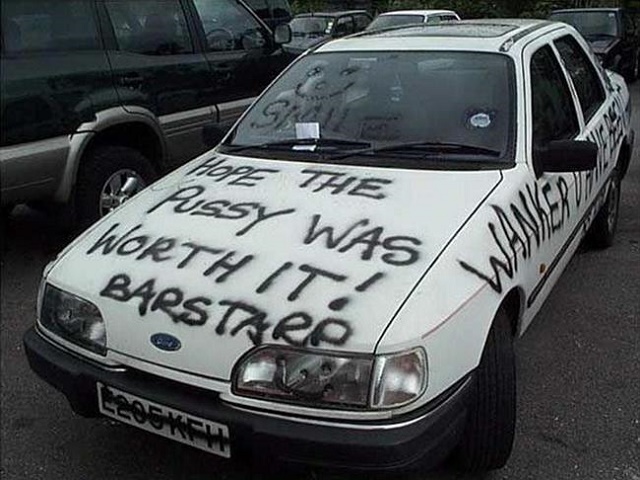 8. I wonder how his lady made him wear this!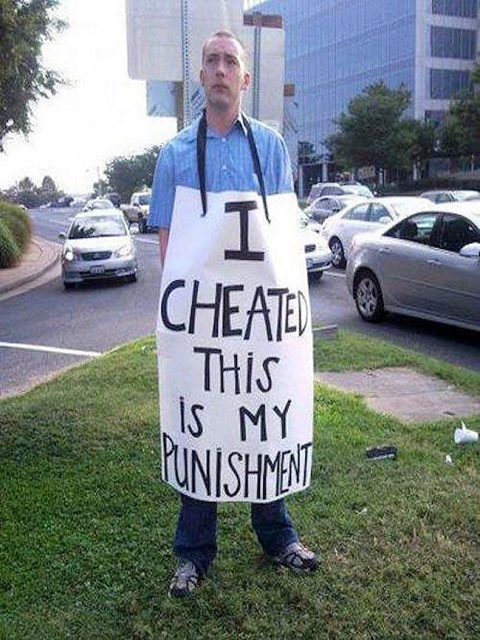 9. She made millions aware of her cheating boyfriend by carrying this sign to a ball game.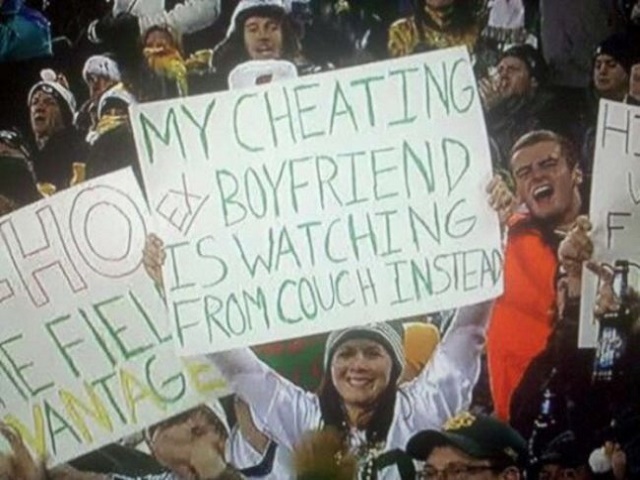 10. This sign specially made after she spotted her husband cheating on her and he kicked her out of home.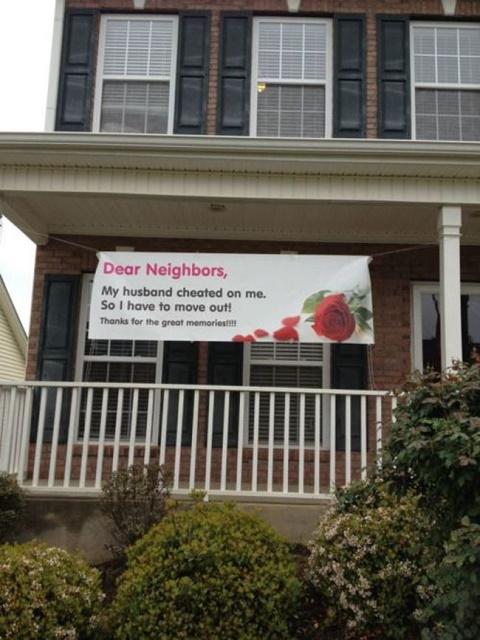 11. This lucky tattoo artist who got a chance to tattoo his real emotions about his cheating girlfriend on her back.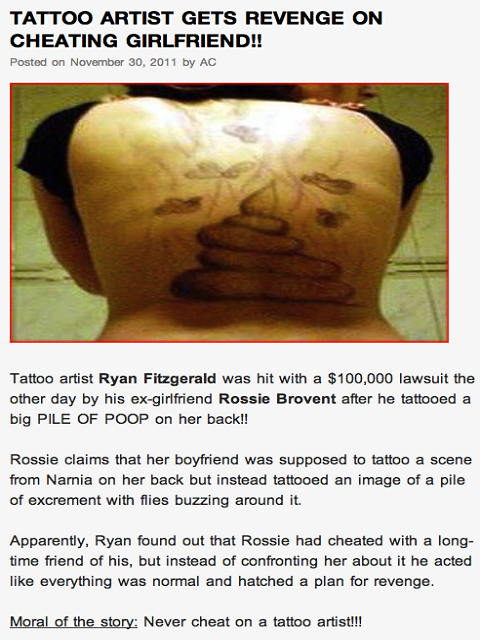 Image source: Pinterest
12. This lady who painted her husband's mistress' house with cuss words – priceless!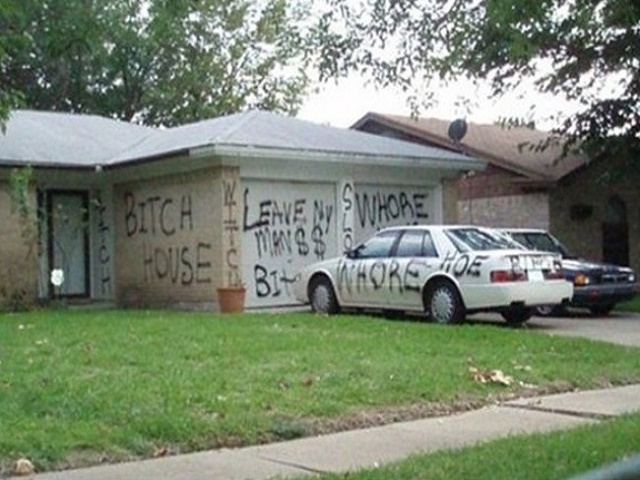 Image source: Pinterest
13. And now the whole town knows what Scott's packing.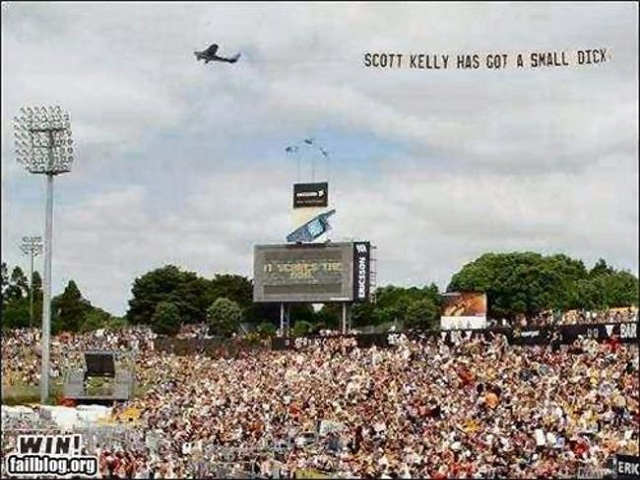 14. And this man got a bucket full of sh*t and a broken window. Small price to pay for infidelity, don't you think?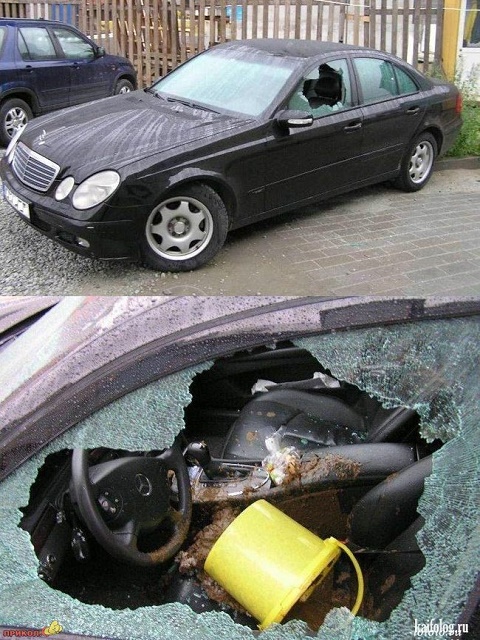 Image source: Pinterest
15. The ULTIMATE revenge!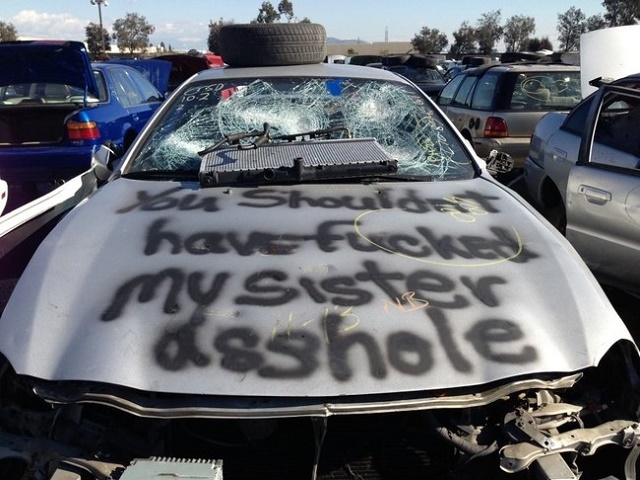 16. I wonder how many pics she received… <cringe>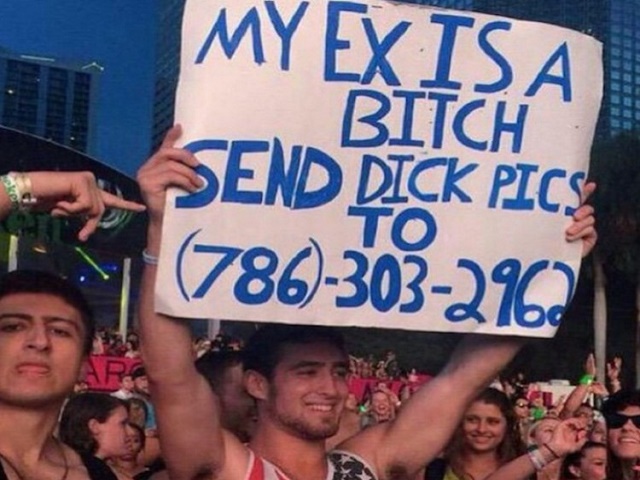 Image source: Pinterest
Featured image source: Google, copyright-free image under Creative Commons License
Summary
Article Name
16 Creative Ways People Got Revenge On Cheating Spouses
Author
Description
If you've ever been heartbroken by a cheating partner, take a look at what these people did to make themselves feel better. Down with cheating spouses.