Breaking up is a pain in the a** but you know what's worse, having a d*ckhead ex who won't stop telling you EVERY SINGLE DETAIL about their new catch! Want to shoo them off? We say, do it in style! Here are 21 malicious replies you can bomb them with before asking them to, ahem, f*ck off!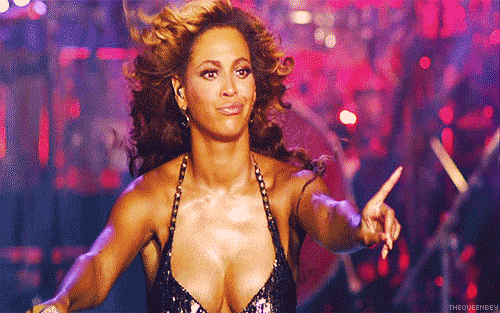 Image source: Giphy
Ex: "Though I have moved on, I know you still get a boner when you think of me!"
Me: "That's not me but my middle finger!"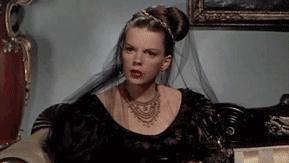 Image source: Giphy
Ex: "What was the name of that restaurant we went to last summer? Want to take Jenny!"
Me: "Please wait. The subscriber you are trying to reach is trying to locate a f*ck to give!"
Ex: "Hi Jack! It's serious between me and my new guy. So you have to stop looking at me like that. Or else he will know that you still love me!"
Jack: "Oops! You were just blocking my way. I was looking at the new guy!"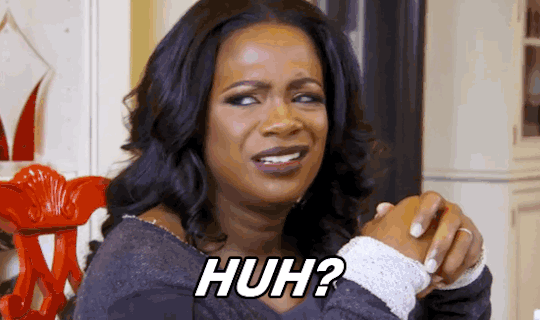 Image source: Giphy
Ex: "I need some advice. I really like her!"
Me: "I have some great advice!"
Ex: "Really?"
Me: "When with her, stay away from the heater!"
Ex: "LOL! Why?"
Me: "Coz plastic melts!"
Ex: "Hi! My bf changed all my contact names! Can you tell me who you are?!"
Me: "What does it say?"
Ex: "Assh*le!"
Me: "Woah! But I have been called worse than that!"
Ex: "Like?"
Me: "Your boyfriend!"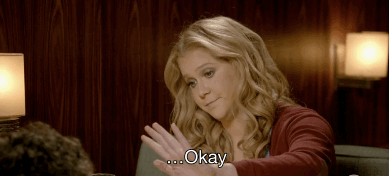 Image source: Giphy
Ex: "Long time no see ya!"
Me: "Let's keep it that way!"
Ex: "I took her out for sangrias tonight. Was thinking of you! Remember, it was our thing!"
Me: "I ate baby carrots last day. Thought of you. If you know what I mean!"
Ex: "You know what?"
Me:"?"
Ex: "I saw a dream last night and surprisingly you were in it and not my current gf!"
Me: "What was I doing, murdering you?"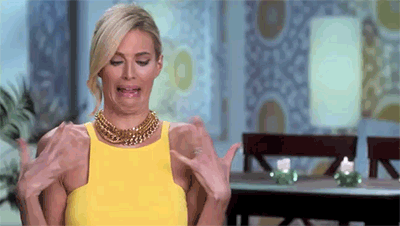 Image source: Giphy
Ex: "Is there anything I can do to help you get over me?"
Me: "Yep! Set yourself on fire!"
Ex: "We are going to the games tonight. What are you doing?"
Me: "Avoiding you!"
---
Suggested read: 8 types of exes you WANT to get together with
---
Ex: "I was just talking to my BF about U!"
Me: "Ya, it's an interesting letter!"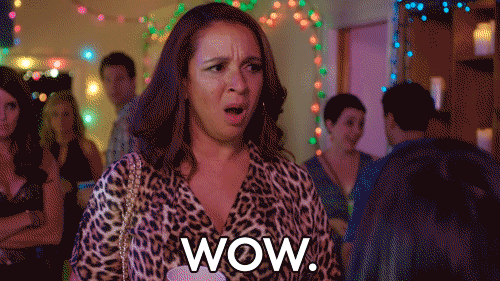 Image source: Giphy
Ex: "I know it's tough for you. But you need to move on too, babe. You have to forget me."
Me: "How the hell am I supposed to get you out of my mind, when everything I see reminds me of you, from dog poop to garbage cans?"
Ex: "We should catch up sometime. I want you to meet my new girlfriend!"
Me: "Ah, I would love to meet the woman who saved me from my miserable life!"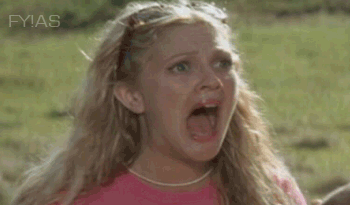 Image source: Giphy
Ex: "What's up, dear?"
Me: "Let me not waste time and answer all your questions. Yep, I am on top of the world. Yes, I am seeing someone, wayyy hotter than you! No, I am not at all interested in talking to you or being updated about you and your new catch. Bye."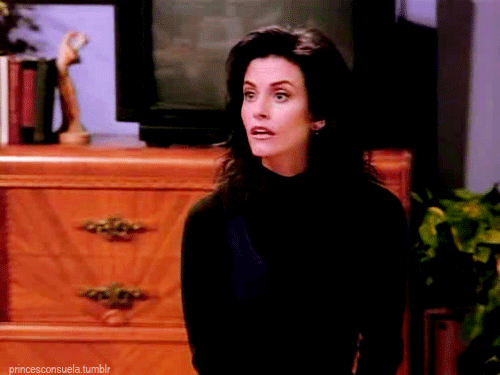 Image source: Giphy
Ex: "When can I see you? Have a lot to talk about!"
Me: *sends her Instagram link*
Ex: "We're grabbing a meal at my favorite joint. Thought I would bump into you!"
Me: "Ya, those were the days when I really lowered my standards, starting with you!"
Ex: "I wish there was another one like me and I could send him to you!"
Me: "Kanye West once said "there's no one like me" well, thank goodness!"
Ex: "I saw that old guy you are dating. My girl thinks he even has kids. Does he?"
Me: "I am helping him have one, right now. TTYL?!"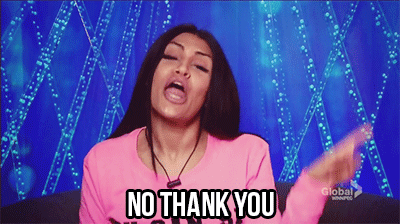 Image source: Giphy
Ex: "Do you think my new girl's pretty?"
Me: "Yes, she is pretty…. stupid to be with you!"
Ex: "They were playing our song at the disc last night. I thought she would find out!"
Me: "Is it the one that goes like:
I'm sorry that I made you cry
Oh my I didn't want to hurt you
I'm just a jealous guy"???  
Ex: "Hey! Having sex with Paula funnily reminds me of you!"
Me: "Yeah, it's funny how you love being f*cked!"
Ex: "What?! Scr*w you!"
Me: "You already did, remember?!"
Try these first and thank us later! 😉
Featured image source: Pinterest
Summary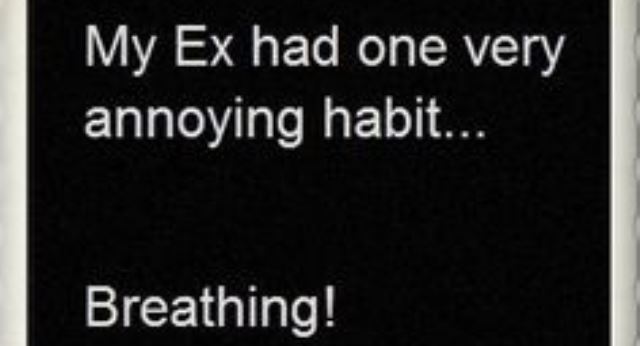 Article Name
19 Sassy Replies For An Ex Who Has Moved On And Won't Stop Telling You ALL About It
Author
Description
Because sometimes you need to pay back in the same coin- especially when it's an ex!