Sticking to a healthy diet is a difficult, but necessary part of all our lives. Food plays a very important role in building your health, whether you're following a diet or working on a weight loss plan. When it comes to your health and fitness, you don't have much of a choice but to swear off the carbs and calories you love so much, right? But missing out on all those flavors seems like a high price at times, and temptation definitely sets in during the week – trust me, I understand, and so do the nutritionists from all around the world. And that is precisely why we've got some of the most amazing cheat meal ideas for you.
It's possible to 'cheat' on your diet while still staying on track with your overall goals! To clear up any remaining doubts that you may have, cheat meal ideas are not only encouraged, but also even suggested by the experts. All you need to do is add the more unhealthy ingredients to recipes with some healthy yet equally tasty ones, and you'll have good cheat meals to enjoy. Instead of hampering your diet or fitness routine, these cheat meals can in fact aid your weight loss. There's no other incentive as effective as an occasional cheat meal slip up waiting to reward you for sticking to your health routine so well.
---
Suggested read: 10 best anti-aging foods that work wonders on your skin
---
So grab a pen and paper and make note of these exciting cheat meals!
1. A cheese platter worth cheating for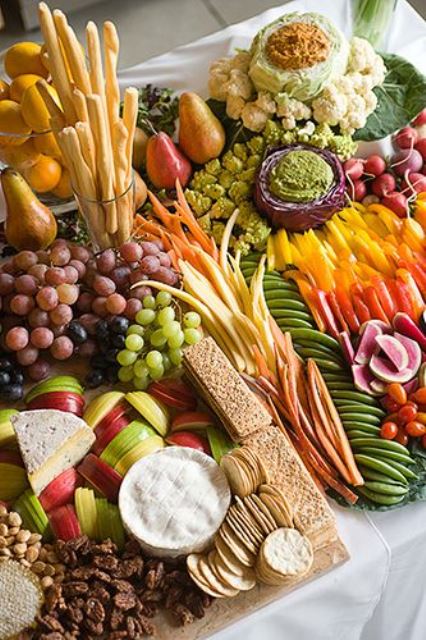 Image source: Pinterest
A favorite wherever you go – you can now make the platter healthier without chucking the cheese! Just go for the best quality of the healthiest cheese options and replace the traditional (but unhealthy) jellies and meats with the equally mouth-watering yet healthy selection of nuts and fruits.
2. The cupful of cake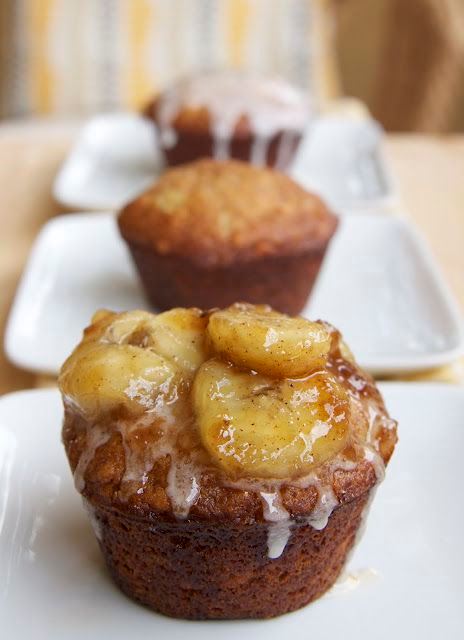 Image source: Pinterest
Don't be alarmed, just stick to whole grain, gluten-free flour and try your favorite fresh fruits as natural sweeteners instead of sugar, and yes, we are skipping the icing!
3. Super healthy burst of flavors with an Acai bowl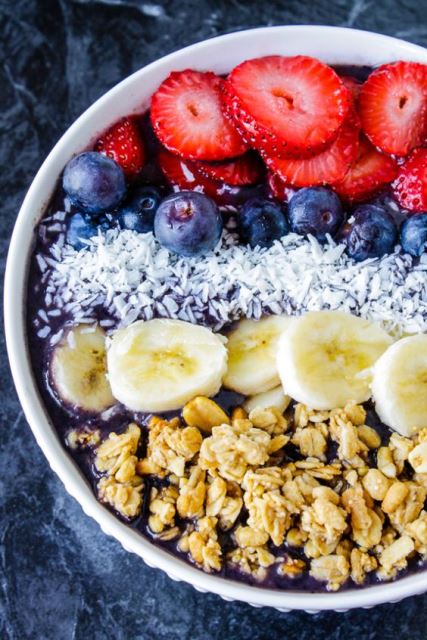 Image source: Pinterest
Are you a fan of antioxidant-packed blueberries? Wait until you taste Acai – the new super food. Add chia seeds, raspberries, and all the healthy fruits and nuts you have to the recipe, and you'll have a fat burning power bowl. FYI, this is as delicious as it gets, and it is also a great substitute for ice cream and milkshakes.
4. A steak burger you can have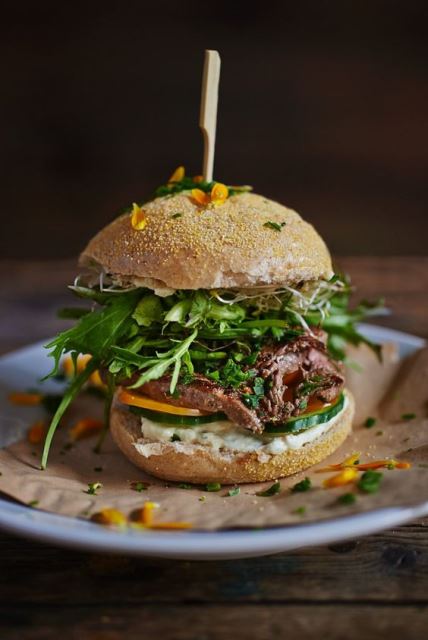 Image source: Pinterest
You've been resisting steak for a while now, but it's okay to indulge every once in a while (as long as it is grass fed!). It can supply you with plenty of omega-3 fatty acids, which are the good kind, without additional toxins.
5. Pizza with healthy toppings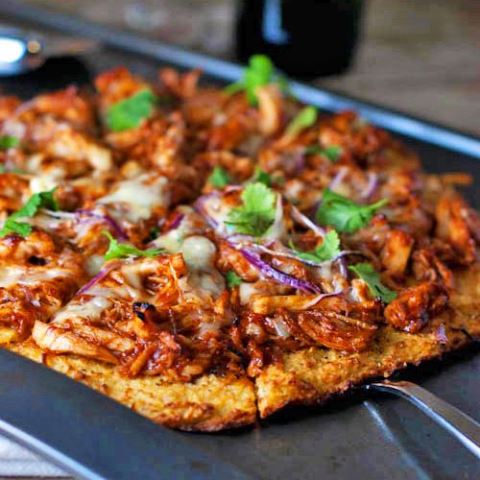 Image source: Pinterest
Probably one of the most popular junk foods around the globe, pizza has the potential to be healthy if made with the right ingredients. Go for a thin, whole-wheat, gluten-free crust, add protein with cheese and meat, nutrients and fiber with veggies, and go healthy with olive oil instead of a lot of sauce.
6. American breakfast 2.0 (the healthier version)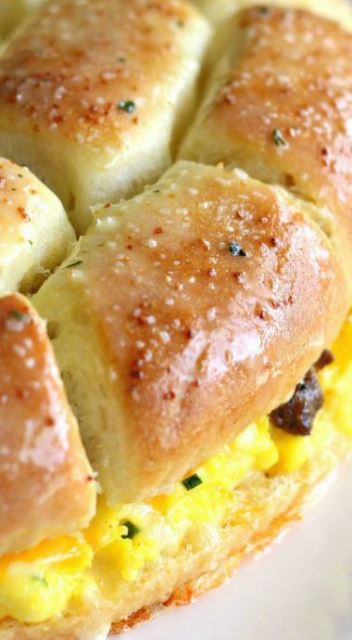 Image source: Pinterest
Traditionally packed with too much fat and calories that we're happily going to avoid, the new version of the classic American breakfast ditches pork for the healthier turkey bacon, delicious grease for coconut oil to fry the eggs, and low-fat sauces.
7. Fish for a healthy sushi platter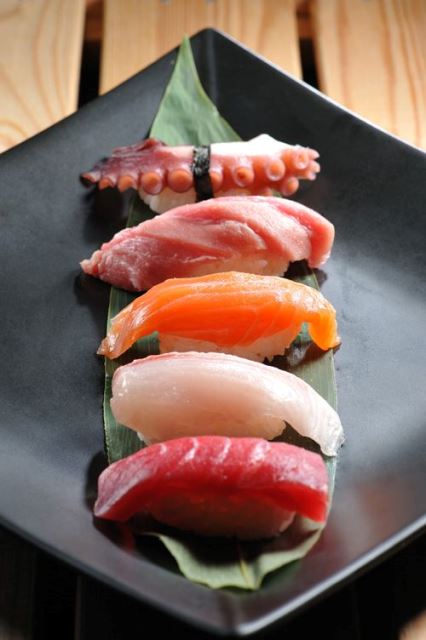 Image source: Pinterest
Sushi can be an amazing cheat meal option if you are careful with the selection of the fish you're using. Tuna or salmon provide good amounts of omega-3 fatty acids. Just stay away from the mayo and oil, and you'll be fine.
8. Guilt-free, healthy pasta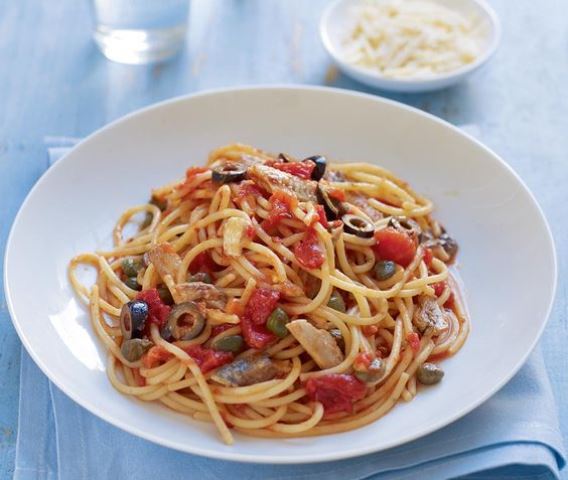 Image source: Pinterest
Does your mouth water when pasta comes to mind? Just get some garlic, olives, capers, anchovies, and tomatoes to cook the easiest pasta recipe ever, spaghetti puttanesca! With these fresh ingredients and the right selection of pasta (read whole wheat), this can be one of the healthiest cheat meal ideas for you.
9. The 'chocolaty, yet healthy' chocolate milkshake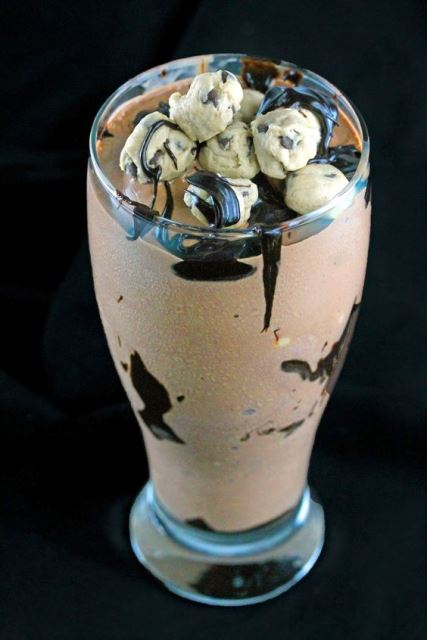 Image source: Pinterest
All you need is chocolate protein powder and just one spoonful of powdered peanut butter for taste, and you've got yourself a sinful yet healthy milkshake you can enjoy without any guilt!
10. It's zoodles with chicken phad thai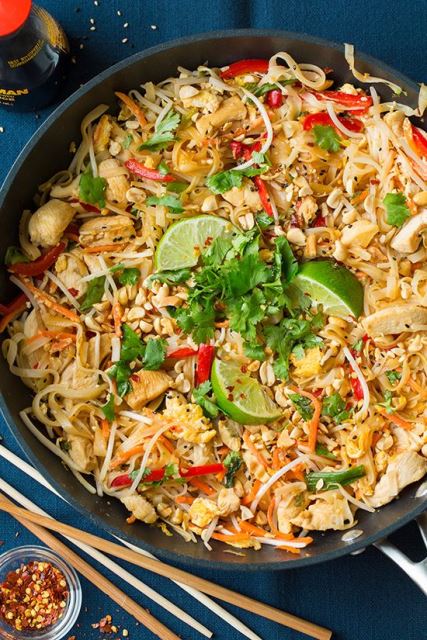 Image source: Pinterest
Phad Thai is a popular dish, but unfortunately full of fattening ingredients. Just cut the grease out with some replacements, and you'll have a healthier option. Zucchini noodles in a sauce with fresh ingredients makes for a delicious and healthy meal for any fitness or diet plan. Don't forget to ditch brown sugar for coconut palm sugar and chili peppers for sriracha.
---
Suggested read: 15 cancer causing foods you need to avoid – NOW!
---
11. Wake up to a healthy bowl of cereal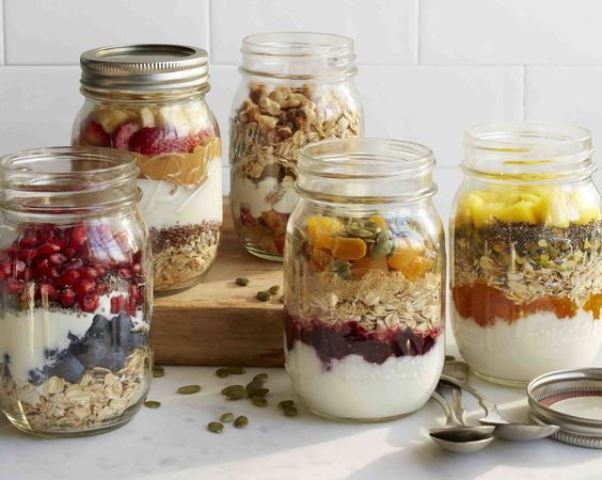 Image source: Pinterest
Though it is considered a sinful bowl of sugar, with the right ingredients, you can make it a worthwhile cheat meal in no time. First, always buy high-fiber cereals that contain added sugars! Add fresh and delicious fruits, nuts, and a protein supplement, and you're good to go.
12. Delicious weight loss with tuna and avocado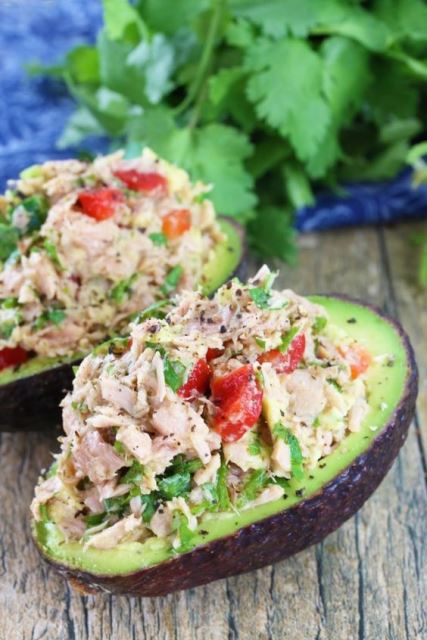 Image source: Pinterest
A dish with two of the healthiest ingredients there are – avocado and ahi tuna – makes for a delicious and healthy option. Tuna provides a large serving of protein that is needed for building your muscles, and there's no end to the benefits of the avocado fruit, of course.
13. Lamb chops you can get your hands on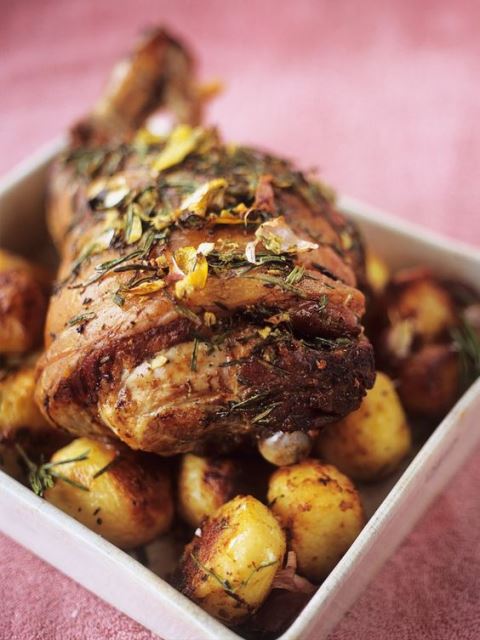 Image source: Pinterest
A dish that can make your mouth water any day of the week. Yes, lamb chops can be made healthy as well. Always go for the healthiest oil option and add to the nutrition level of the dish by adding fiber and complex carbs with peas, couscous, and kidney beans, to your already protein-rich lamb.
14. A shrimp and quinoa casserole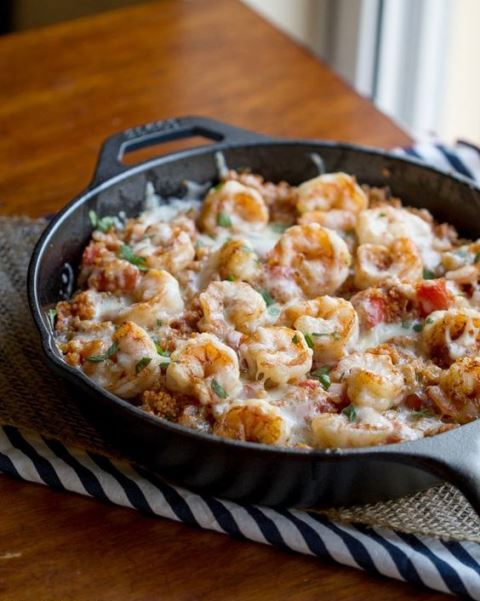 Image source: Pinterest
When you're craving a delicious and filling dinner, a shrimp and quinoa casserole is a great bet for you. Shrimp offers an amazing source of lean, low-calorie protein, and when combined with the whole grain benefits of quinoa, it fuels your weight loss.
15. Get an egg for cheating on meals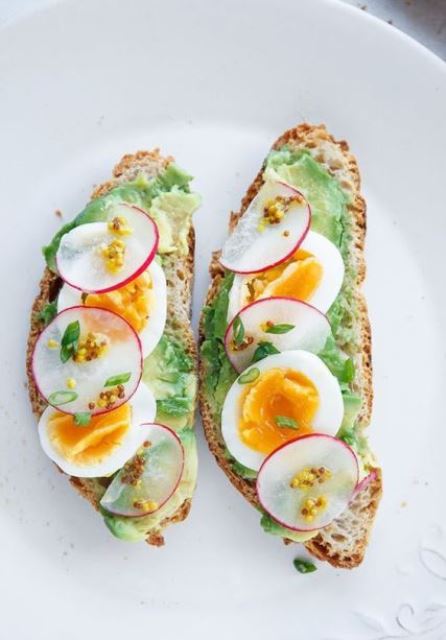 Image source: Pinterest
Whether it's sandwiches, burgers, pasta, or any snack at all, you can make it healthier and better with an egg! With only five grams of fat for seventy-eight grams of calories, it's a taste you can happily cheat with.
16. Bite the donut 'Fonuts' style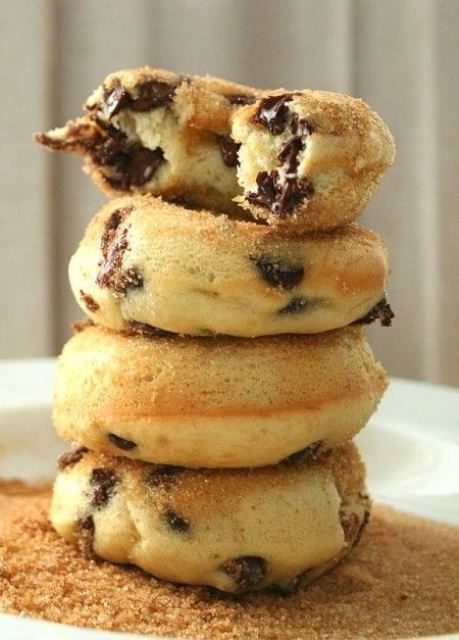 Image source: Pinterest
Popular in many places throughout the world today, fonuts are the new and more health-friendly version of the donut that you love so much and are helplessly used to. Just take care to stick to vegan, gluten-free, and baked options.
17. Biscuit and sausage gravy reinvented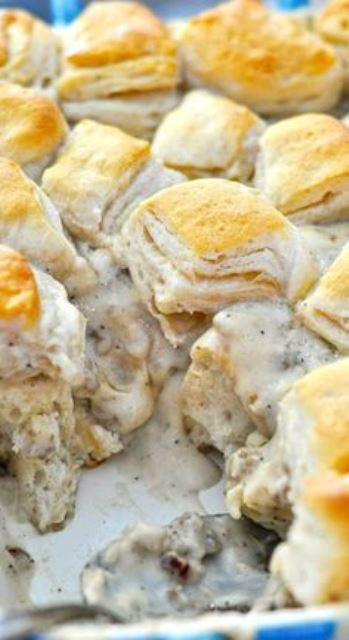 Image source: Pinterest
The tastiest (and probably the fattiest) breakfast recipe you love is now a yummy cheat meal for you. Just make sure that you replace the unhealthy pork with chicken or turkey sausage, and trade the heavy cream for skim milk.
18. Ditch the oil – bake your fries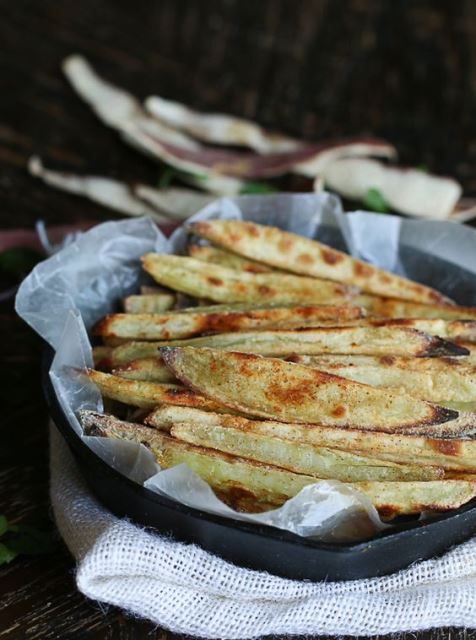 Image source: Pinterest
Oh yes, and always go for sweet potatoes instead of the regular ones. Packed with filling fiber, proteins, and vitamins, these are the best carbs for you.
19. Chocolate cake for cheating on the special celebrations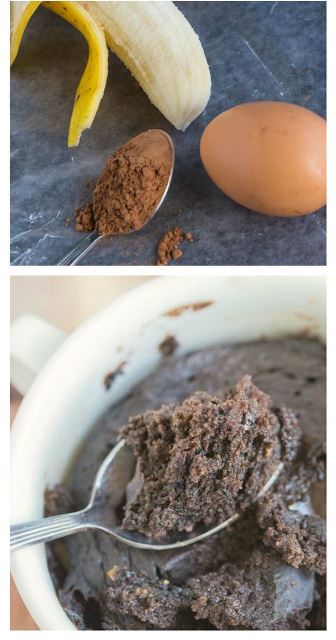 Image source: Pinterest
All it takes are three little secrets to make your favorite chocolate cake recipe healthier. The first and the most important one is starting with gluten-free flour, ditching the refined sugar and syrups for a natural sweetener like honey, and adding higher nutrition value with powder protein.
20. Steal flavors from Mexican cooking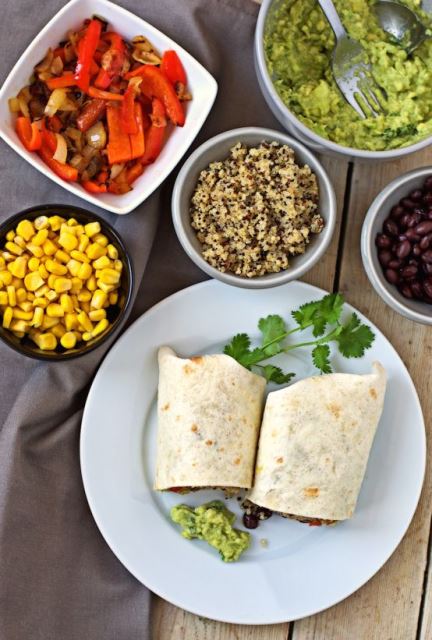 Image source: Pinterest
Mexican cuisine has many cheat options to offer you. It has a variety of veggies, beans, protein options, Greek yogurt, and healthy shredded meat – what more do we need? Just be sure to swap the fried foods for baked options, and you'll be good.
21. Healthy stuffed tomatoes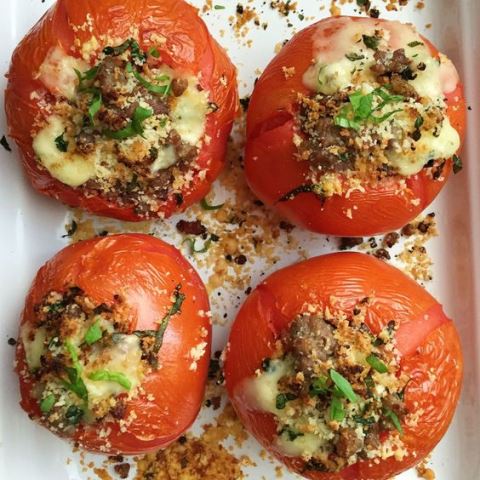 Image source: Pinterest
Full of turkey and tomatoes, this dish is bursting with flavors. Keeping the flavor yet cutting the fat count, you can substitute regular cheese for a healthier option as well.
---
Suggested read: Top 15 cancer fighting foods you need to add to your grocery basket – Today!
---
22. The yummy cake substitute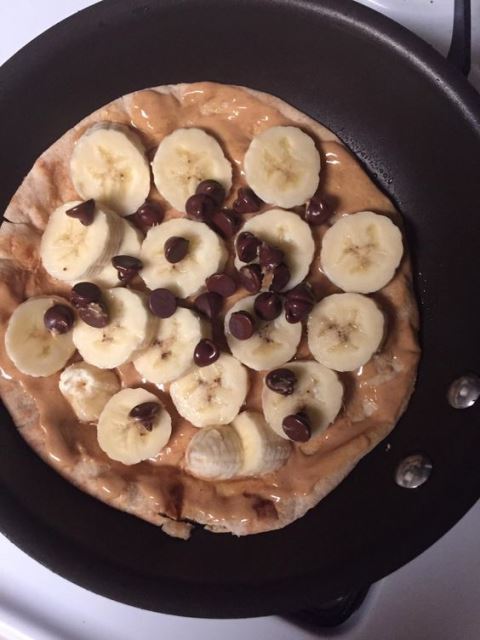 Image source: Pinterest
Pita bread works as a cake replacement when drizzled with chocolate and topped with your favorite seasonal fruits. It provides the sweetness you are craving for without adding those extra calories for you to burn off later.
With these delicious healthy cheat meal recipes, you are all set for a weekend full of your favorite flavors. So wait no more and earn your cheat days with a little extra work a day or two before. Use these cheat meal ideas as an incentive to work harder. This will not only help you ease the feelings of guilt, it will also make your treats taste more delicious than ever.
Summary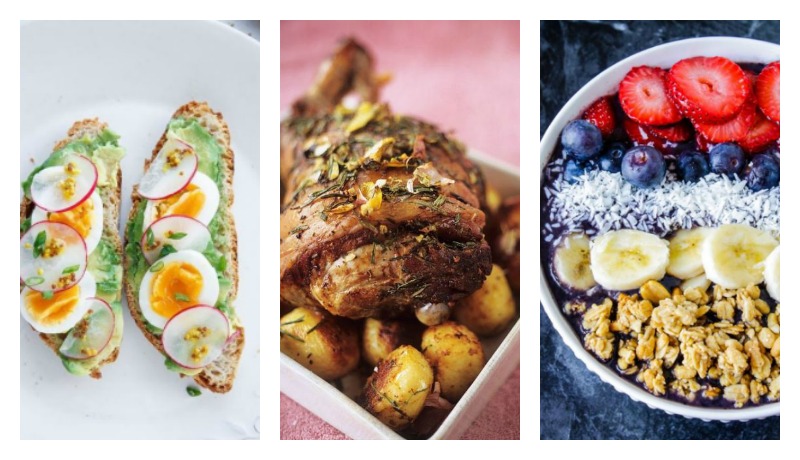 Article Name
22 Healthy Cheat Meal Ideas You Have To Try - Today!
Author
Description
Hate going on a diet? Worry no more, for here we have 22 of the most tasty, mouth-watering, and healthy cheat meal ideas ever! You can thank us later!