According to Manuel Villacorta, a world-renowned nutrition specialist, "What you eat makes a huge difference in how you age and how you feel." Allison T. Pontius, an expert in anti-aging diet and regenerative medicine adds to this, saying, "Even your skin stays fresher if you eat right and that's what makes you look younger!" So from the tip of your toes to your brain cells, what you eat is who you are; so how about helping yourself with some anti-aging foods then?
Young skin banks on a suitable supply of necessary nutrients, according to Nicolette Pace, a certified dietician based in the US. Some studies have also indicated that it is actually possible to retard the process of aging and instead enhance the condition of the skin simply by making better changes in your diet. Improving your diet will require you to pick those foods which re-hydrate your skin, tighten the cellular muscles, protect from UV radiation of the sun, and fight against free-radicals that result in wrinkle formation.
---
Suggested read: The amazing benefits of apple cider vinegar for your skin, hair, and health
---
So let's have a look at 10 such anti-aging foods that are easily available and taste oh-so-good!
1. Pomegranates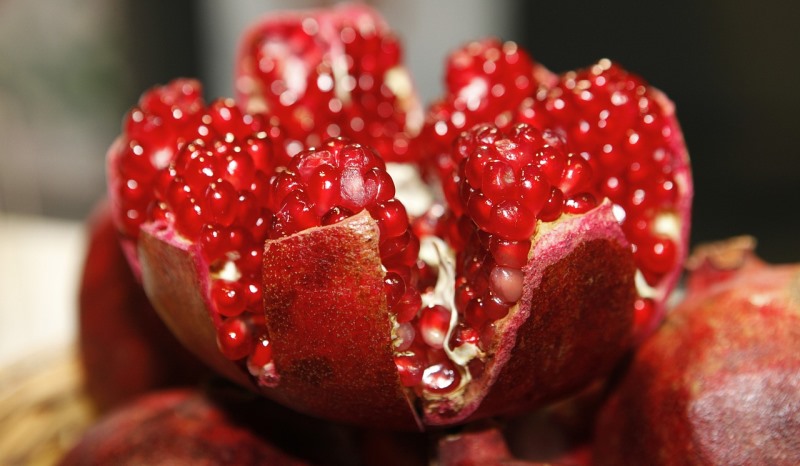 Image source: Pixabay, under Creative Commons License
Pomegranates are the best when it comes to softening the skin, which in turn, keeps it young. This fruit is bursting with Vitamin C that helps protect against wrinkles, which are effects of too much exposure to the sun. Debra Jalima, who is an assistant university lecturer of dermatology at Mount Sinai School of Medicine located in New York City, says that the juice extracted from pomegranate seeds are packed with ellagic acid as well as punicalagin. The first compound is polyphenol which guards the skin from the potential damage by free radicals. The second is a super nutrient which increases the body's ability to shield the collagen, the subdermal connective tissue which makes the skin look glossy and plump. You can serve yourself a bowl of pomegranate seeds and not just the juice. Once a week, suggests J Newgent, a nutritionist based in NYC.
2. Leafy greens
I am sure you had already guessed that this one would be on the list! Dark leafy greens, mainly spinach and kale, contain the two very important antioxidants, that is, lutein and zeaxanthin. Both these antioxidants work against the undesirable effects of UV exposure. Whenever your skin is exposed to UV light, it is damaged. The snowballing effect of this damage results in epidermal DNA damage, lasting inflammation, oxidative anxiety, and repression of T-cell intermediated immunity. All this then adds to the amplified risk of skin cancer and skin aging.
A study shows that the people who consume a greater intake of both green and yellow veggies have a lower occurrence of wrinkles. So fill your shopping cart with veggies like broccoli, kale, spinach, and also mustard greens. These will help you keep your skin hydrated and supple. Green juices are the easiest way to help the skin absorb more nutrients and quickly too. "It's like a liquid multi-vitamin full of antioxidants," Lipman says. However, avoid the added sugar and fruits that have a high glycaemic load.
3. Avocados
Image source: Pixabay, under Creative Commons License
Avocados! Where do I even begin! Firstly, they are gorgeous, aren't they? Secondly, and more importantly, they transform your skin into one as dazzling as themselves!
Avocados are full of essential fatty acids that support the healthy oils of our skin. Also, they offer Vitamin E and another compound called biotin, which maintain the skin, nail, and hair nutrient levels.
Avocados have always been an important ingredient in beauty creams, moisturizers, lotions and even health supplements, by the virtue of it being one among the anti-aging foods. The benefit, however, is multiplied by 4 times when you consume them. Apart from Vitamin E, it also consists of monounsaturated fats, potassium, and antioxidants. These minerals work wonders to enrich the health of the skin.
4. Blueberries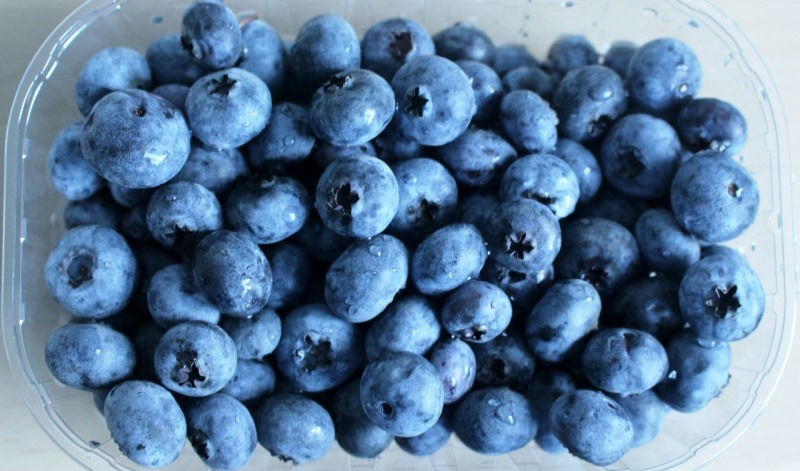 Image source: Pixabay, under Creative Commons License
This tiny berry of wow is overflowing with health benefits that most people are unaware of. It is rich with citric acid which helps blood circulation. It is also bursting with minerals and salts that aid the body to fight against the aging process. With a high potassium content, blueberries regulate the fluid balance in the cells and so, help combat swelling and fluid retention. Your morning cereal must contain some of these magic berries. You can even go for a breakfast smoothie if that's more convenient. Even berries like blackberries, raspberries, and cranberries, provide the body with flavonols and anthocyanins which delay cellular aging. Blueberries, the darker variants, are also known to improve memory in the aged. The antioxidants also help in preventing cell-structure damage, which may otherwise lead to fine lines and also loss of firmness.
5. Green tea
You have heard about it plenty of times and think it's overrated? Wait, let us tell you why it works and then you can fill us in on what you think!
According to Dr. Jaliman, "This healthy brew has catechins, which are among the most effective compounds that prevent sun damages such as hyperpigmentation. It also contains polyphenols that are anti-oxidising agents, opposing free-radical damage. Basically, green tea reverses all the effects of aging."
You can serve yourself at least a cup every day to see great results in only a few months. The polyphenols in green tea provide nutrition to the skin which helps in delaying the signs of aging.
---
Suggested read: Significant benefits of coconut milk for your skin and hair
---
6. Wild fish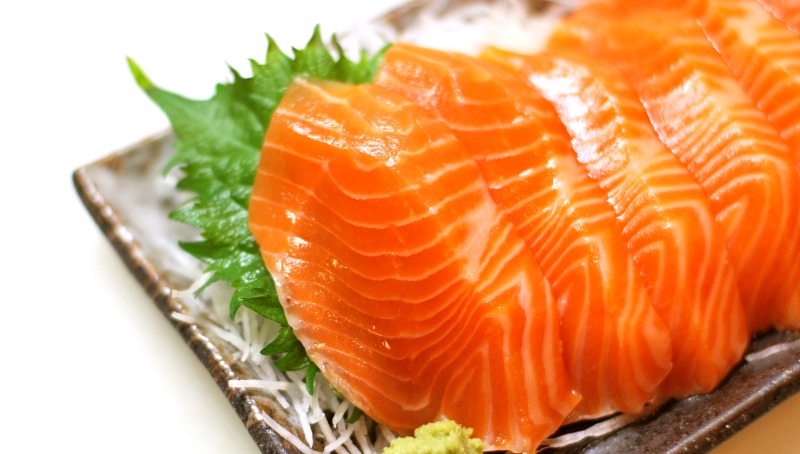 Image source: Google, copyright-free image under Creative Commons License
The oily wild fishes like sardines, mackerel, herring, and salmon contain omega-3 fatty acids, which help the skin to be well-hydrated from the inside out. This prevents dry skin, which naturally hinders wrinkle formations. Not only skin, but also the hair and nail moisture is improved due to change (for the better!) in skin elasticity by firming up of skin-cell membranes.
Omega fatty acids, especially, -3,-6, and -9 are found to be filled with healthy fats and oils which are essential for skin cell walls.
According to Paula Simpson, who is a nutri-cosmetic formulation expert, "If the skin cell walls are plump and healthy, the skin will look more hydrated and dewy as well."
Apart from wild fishes, even walnuts, chia seeds, coconut oil, and flaxseeds are rich in omega fatty acids and help prevent aging.
7. Olive oil
Want something that not only helps you retard the process of aging but also gives you a healthy glow? Olive oil is what you are looking for!
According to Newgent, a tablespoon a day is all you need.
Olive oil contains the good fats that are extremely beneficial for the skin. They offer heart-healthy omega-3s that boosts blood circulation, thus rendering the skin rosy and supple. No wonder people apply it externally on their skin and their hair. Imagine the benefits when you consume it internally!
8. Kale and spinach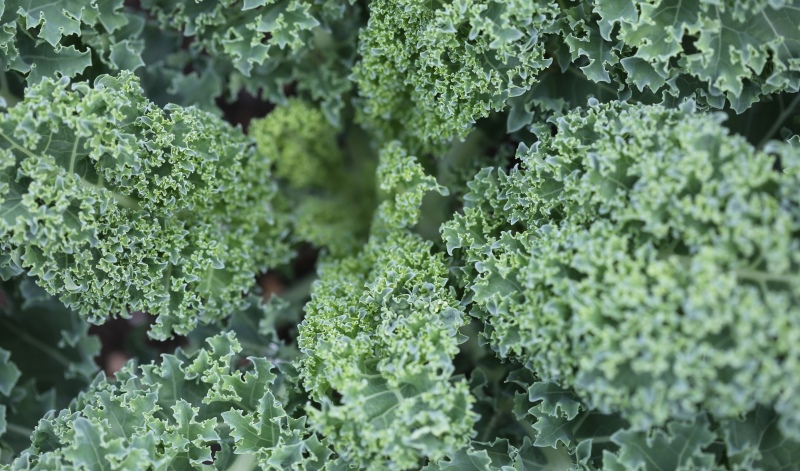 Image source: Google, copyright-free image under Creative Commons License
Both of these vital veggies offer special phytonutrients that help fight against the harmful UV rays from the sun. According to one of the studies presented in the Journal of Agricultural Food Chemistry, spinach, especially, is stuffed with beta-carotene and also lutein, two crucial nutrients that enhance the elasticity of the skin. As we grow older, the epidermis or the outer layer of the skin thins and becomes weaker by the day. This makes it susceptible to dehydration, further causing aging. Also, the production of molecules that keep the skin firm, called ceramides, start slowing down. Phytoceramides or plant-based ceramides that are found in brown rice, beets, and wheat germ, apart from spinach and kale, protect the epidermis. We recommend you serve yourself a bowl every night!
9. Dark chocolate of high quality
Image source: Google, copyright-free image under Creative Commons License
Flavanols are also found in the darkest high quality cocoa, which aids the reduction of skin inflammation triggered by exposure to UV rays of the sun. It also improves fluid circulation in the skin, which recovers its ability to preserve the moisture, reducing the occurrence of wrinkles. The secret ingredient of course is cocoa, and only those dark chocolates which contain 70% of it are suitable anti-aging foods for skin. These chocolates are also full of protein and Vitamin Bs, which, if taken in small doses can even help you burn fat (believe it or not!) and boost the quality of your hair along with your skin.
---
Suggested read: The amazing benefits of tomatoes for your skin and hair
---
10. Tomatoes
These red wonders are high in lycopene, which works as an inner sunscreen shielding the skin from sunspots and consequently, from aging. They are also rich in Vitamin C that boosts collagen strength. The potassium content in tomatoes regulates the water and nutrient flow through the skin cells.
The predominant cause of aging is exposure of the skin to the harmful ultraviolet rays of the sun. However, due to various needs we have to remain outside the comfort of our homes even at odd times. The sun produces free radicals, which permanently kill the healthy cells of the skin. Yet, one should not blame the sun alone. An unhealthy diet is an equal culprit that speeds up the aging process. You need to fill that bowl of yours with colorful veggies and antioxidant rich foods like tomatoes, watermelons, carrots, and pumpkins among others. These contain carotenoids that reverse the aging process.
Apart from these, if you find yourself craving for something sweet, try swapping sugar with honey. It's not only an antioxidant but also an anti-viral, which is fantastic for skin rejuvenation and restoration.
Featured image source: Shutterstock
Summary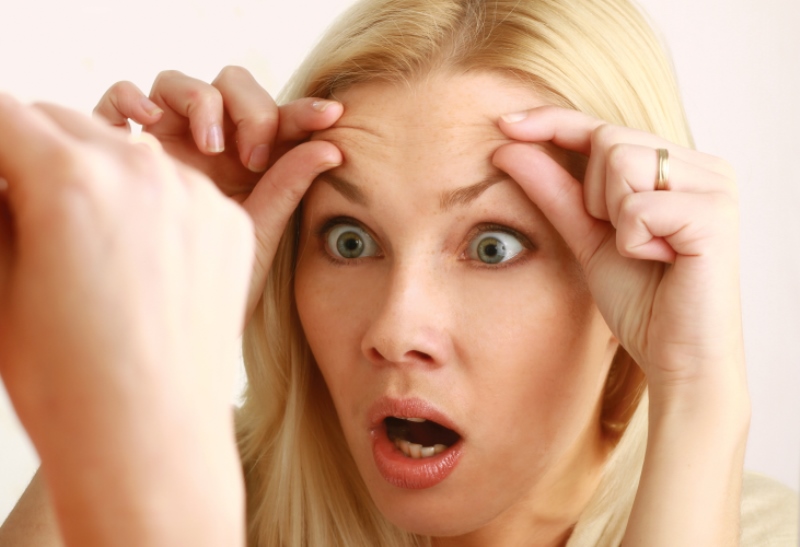 Article Name
10 Best Anti-aging Foods For A Younger-looking Skin
Author
Description
The best way to reverse aging is to go natural. To help you do that, we've got a list of 10 best anti-aging foods you can easily include in your diet.