As someone who writes about relationships daily, I can vouch for the fear of confrontation being at the root of most pressing relationship concerns. Of course, the fear isn't exclusive to romantic relationships alone and affects professional ties as well as interpersonal relationships but it is the fear of confrontation in an intimate space like the one with your spouse that causes people maximum distress. I say so because it is easier to confront an annoying coworker who leaves coffee cups all over the place or a mother-in-law who wouldn't bow out from dishing out unwanted advice on family planning than tell your spouse something that might ruffle some feathers.
The very nature of a romantic relationship makes all communication subject and the excruciatingly meticulous dissection of every word spoken, every expression displayed makes most people sink into an avoidant abyss instead of looking for healthy, effective avenues to address their issue head-on. However, the fact that you share an intimate relationship with someone shouldn't be an impediment in communicating your qualms but should form the very premise for outweighing your fear of confrontation and seeking out positive outlets to express your opinion and avert any misunderstandings or dispute.
Image source: Pinterest
If you are wondering if it is, at all, possible to face your fear of confrontation and speak your mind (without mincing words and offending your partner), here are a few ways that can help:
---
Suggested read: How important is it to set boundaries in a relationship?
---
1. Identify the sources of your fear of confrontation and the consequent problems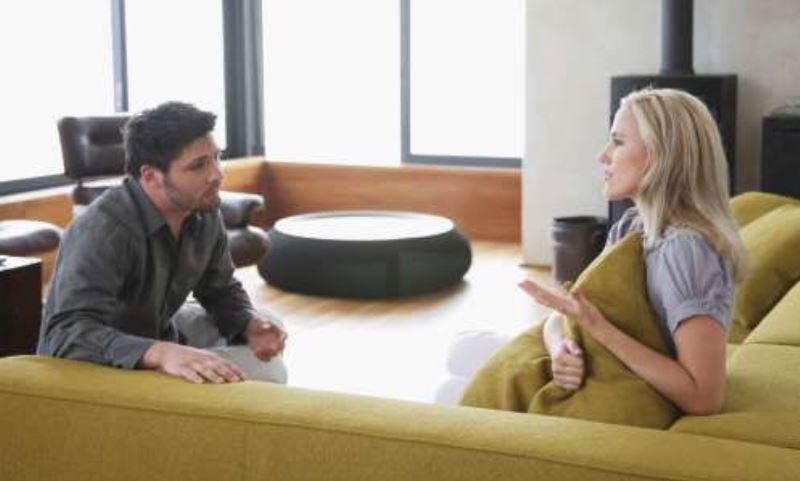 Image source: Pinterest
We, humans, have a tendency to avoid change if we can. Unless we realize that our current behavior isn't helping us, we won't be open to embracing change. Being scared of speaking up makes it easy for us to convince ourselves that staying shut is a more preferable alternative to voicing one's concerns and risking the wrath of one's partner or worse, hurting their feelings. However, you need to sit down with your fear of confrontation and try to understand where it's stemming from.
If you are nervous about being honest with your partner, then you need to work toward ousting the source of that anxiety lest you end up risking the longevity of your relationship. Drawing out a list of all the problems you face when you fail to speak up may just convince you to face your fear and act on the impulse to change things. If you go home feeling stressed or stay shut even as your partner continues to hurt your feelings with their words, you are doing more damage to your relationship than you can foresee. Don't stall the confrontation in hopes of prolonging immanent peace when your imminent future is at risk.
2. Draw a list of favorable outcomes from speaking up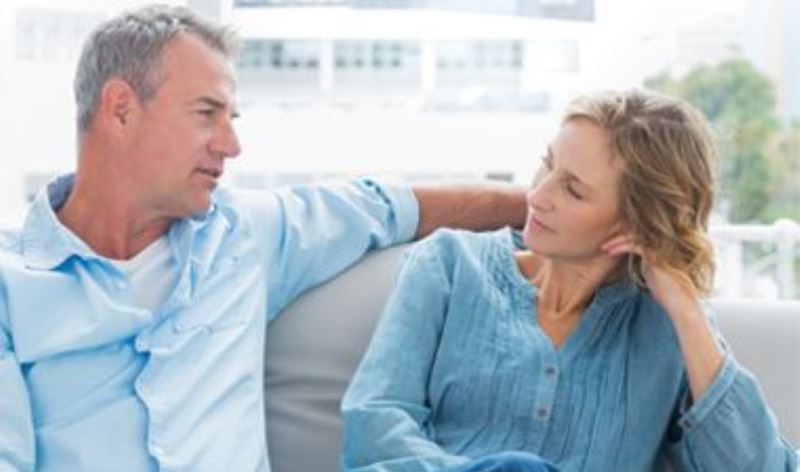 Image source: Pinterest
Listing out the favorable outcomes of speaking up might motivate you to fix things. It might help ease your stress and relieve your relationship of the burden of imposed silence. By drawing a list of things that you stand to gain (improving the quality of your relationships, being happier, stress-free etc), you may be exhorted to take efforts to vanquish your fears and take the necessary steps to do the needful. By doing a pros and cons analysis, you are opening yourself up to overcoming your fear in an objective, rational manner and each time you feel tempted to avoid confrontation, you can simply replay the list in your mind.
3. Knock out your preexisting assumptions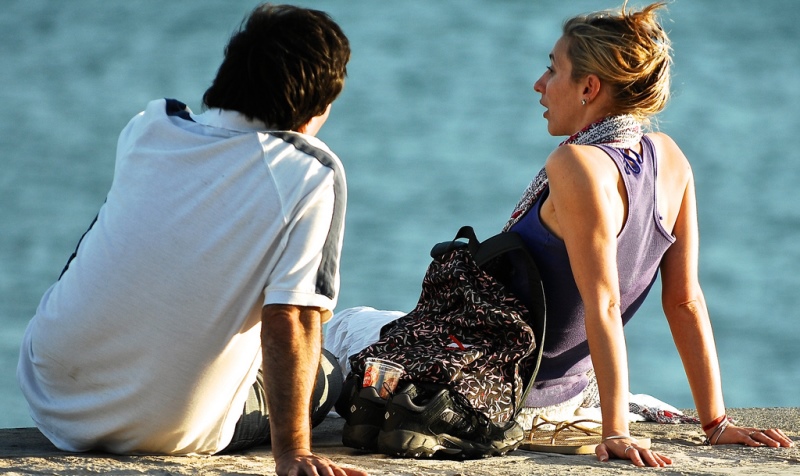 Image source: Google, copyright-free image under Creative Commons License
Sometimes, our fear of confrontation is baseless and based on false assumptions like 'speaking up may ruin what I have.' It is important to understand that believing these assumptions only serves to fuel your fears. Just because you have learnt to walk on eggshells owing to a difficult boss or an abusive childhood does not mean you need to stick to your fears along the way. You need to learn that there are many ways of asserting yourself in a kind manner, so you can feel both heard and happier. Taking the leap of faith is the only way to realize that confrontation is healthy and capable of improving the situation in unimaginable ways. We just happen to call it 'healthy communication.'
4. Deal with one issue at a time
If you have a long list of issues to take up, start small. Try going after wet towels or the toilet seat issue instead of lashing out at the late nights at office or an overfriendly colleague first. Test the waters, build up on your confidence and then, move up your list. If you find yourself capable of toppling your qualms by being able to converse respectfully, yet assertively, you are ready.
5. I-statements are your friends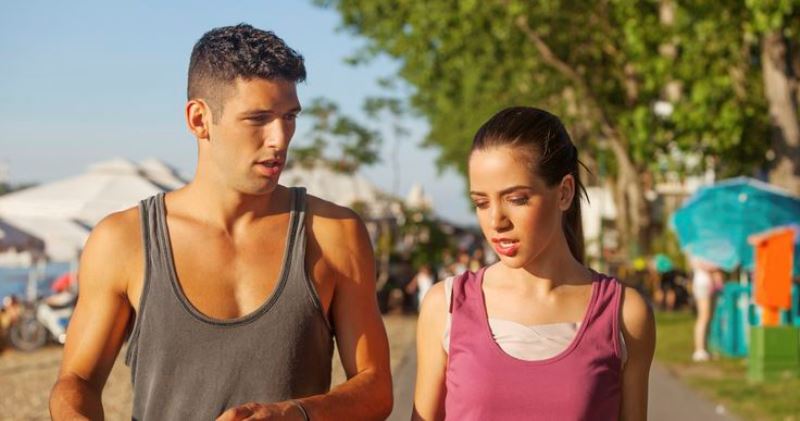 Image source: Google, copyright-free image under Creative Commons License
Remember that all healthy communication involves 'I-statements.' Instead of attacking your partner with an avalanche of 'you-statements,' stick to expressing your own feelings instead of coming across as accusatory. For example, saying that 'I feel we are growing apart because we aren't being able to spend enough time with each other' is way more effective than saying 'you always work late and are never home on weekends, it seems like you don't even care that I exist.' Remembering that the end goal is to be assertive instead of aggressive can go a long way in producing significant results.
---
Suggested read: Is it ok to cheat if your partner doesn't know about it?
---
6. Keep practicing
The more you practice the art of honest conversations, the more easily you shall be able to communicate with your partner. Trying to keep things transparent in all situations helps you identify what works in a certain situation but doesn't fly in another. After all, effective expression is also an art and practice does, in fact, make perfect!
It is crucial to remember that every small step brings you closer to your ultimate goal. So remain undeterred, keep going and brave your fears. The more you charge ahead, the easier it shall be.
Featured image source: Google, copyright-free image under Creative Commons License
Summary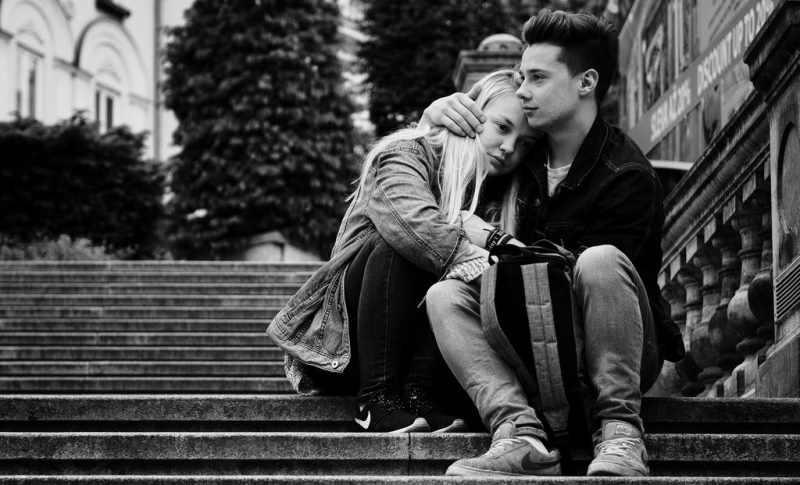 Article Name
6 Most Effective Ways To Assuage Your Fear Of Confrontation
Author
Description
If you are wondering if it is, at all, possible to face your fear of confrontation and speak your mind (without mincing words and offending your partner), here are a few ways that can help...