Sometimes, even the best people are undervalued. Would be hard to believe it for a man who is known as King Khan, a man who probably has bundles of love sent right to his door even from other galaxies- and yet, it's true!
Despite the tremendous popularity and the supposed Midas-touch that SRK has for almost every movie he features in, he has seen his fair share of lows. And some of these unwarranted. Take a look at some of the most underrated movies of King Khan which deserve all the love we have for the man himself:
---
Suggested read: 15 Shahrukh Khan songs that are oh so romantic!
---
1. Kabhi Haan Kabhi Naa
Reminiscent of the 90s, this movie is brimming with a feel-good factor that I find hard to detect in movies today. Yes, the movie was a dud at box-office but Shahrukh Khan, with his super-cute role, never failed to impress. The lies, the manoeuvering, the love- everything was so real- oh I could just sing… aye kaash ke hum hosh mein ab aane na paayein…
2. Raju Ban Gaya Gentleman
A common man dreams big- could there be any more of a striking parallel to a Bollywood aspirant who was soon to be the next big thing…err…soon-to-be king of the industry?
3. Anjaam
Yes, he had done it in Baazigar and done it again in Darr. And both of those movies were hits- so the same act might have felt like a drag. But you cannot deny that this man made your soul creep out of your skin every time he had that psychotic 'junoon' going!
4. Yes Boss
By now, he was dangerously close to taking over the industry and well, he had come with that one singular purpose. So we didn't mind at all- when 'bas itna sa khwab hai' translated into reality. Yes, the film had its shortcomings- but Shahrukh fit in seamlessly as the very believable employee grappling between his heart's deepest desire and love!
5. Dil Se
Hard to say why such a movie bombed at the box-office- but then, at least, Dil Se was a critical success. The story as well as the acting of the lead pair was outstanding and we couldn't have asked for any more. Kasam se, dil se!
6. Swades
Honestly, I do not know why this one failed at the box-office. I think this was Shahrukh Khan's best (and I am a true-blue SRK fan who quotes him at the drop of a hat) – you don't expect any less from the man who had the right to call himself Shahrukh Khan, do you? Ohh, that scene in the train when that kid walks up to him..could art be a better mirror for society? I don't think so!
---
Suggested read: rel
---
7. Jab Tak Hai Jaan
A lot of people came out dissatisfied with the last Yash Chopra film to hit theatres- but I couldn't deny the charisma of the king even when the plot and the acting of the beloved Kat failed to impress. There is something about Shahrukh in the uniform that has carried on ever since Fauji hit the small screen and the grandeur only became bigger and better. And don't you- any of the girls- tell me that you didn't feel your insides melting into mush when he looked Kat in the eye and said …
Teri aankhon ki namkeen mastiyan
Teri hansi ki beparwaah gustakhiyaan
Teri zulfon ki leharaati angdaiyaan
Nahi bhoolunga main
Jab tak hai jaan, jab tak hai jaan
Tera haath se haath chhodna
Tera saayon se rukh modna
Tera palat ke phir na dekhna
Nahin maaf karunga main
Jab tak hai jaan, jab tak hai jaan
Baarishon mein bedhadak tere naachne se
Baat baat pe bewajah tere roothne se
Chhoti chhoti teri bachkani badmashiyon se
Mohabbat karunga main
Jab tak hai jaan, jab tak hai jaan..
Tere jhoothe kasme vaadon se
Tere jalte sulagte khwabon se
Teri be-raham duaaon se
Nafrat karunga main
Jab tak hai jaan, jab tak hai jaan"
Doesn't he take your heart away by just being there?
Featured image source: Google, copyright-free image under Creative Commons License
Summary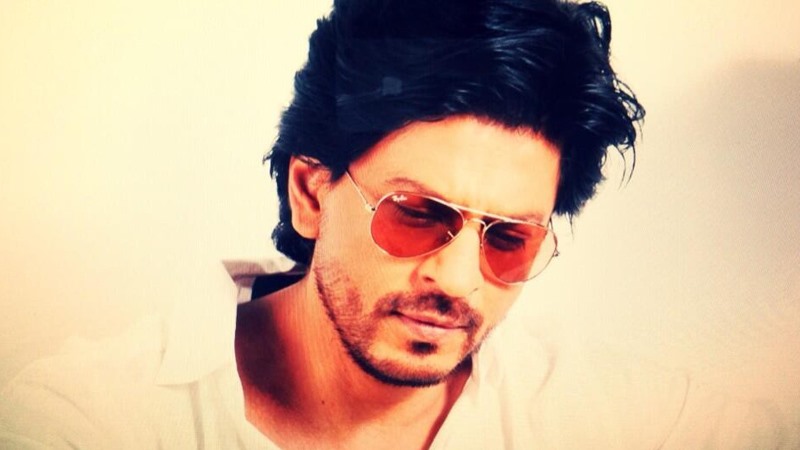 Article Name
7 Most Underrated Movies Of King-Khan That You Must Watch Today
Author
Description
Shahrukh Khan is king for a reason. His presence is enough to make a thing a THING! Check out 7 Shahrukh Khan movies you must catch today!