Who isn't obsessed with celebrities? Their work and life is such that people are intrigued with their lives and everything that goes on it in. every single moment of a celebrity's life is scrutinized and dissected and followed by millions of people all over the world. These people have fame, money and everything else they could possibly imagine, yet so many names come to mind when you think of celebrities who have succumbed to mental illness.
One of the most crippling mental problems is depressions. Even though celebrities with depression may sound like an oxymoron, there are in fact, so many known faces and names that have battled with this problem, and pulled through, unlike many others who have lost this battle and taken their own lives.
---
Suggested read: 9 Essential Things You Need To Know When Loving Someone With Depression
---
With more and more people opening up about their mental health, and more and more people realizing the importance of talking about it, celebrities have decided to come out with their stories, and show us that money and fame isn't everything to keep the demons in your head away. Here are some of the more well-known celebrities with depression, who have suffered through this and maybe still are, and are now advocating for mental health awareness.
1. Deepika Padukone
One of the most talked about celebrities is Deepika Padukone who is not only the reigning queen of Bollywood, but also made it to international water this year with XXX, with Vin Diesel. However, she recently sparked a discussion about mental health when she opened up about her own struggle with the problem a couple of years back. At the press conference, she said:
I did not want to be in the situation I was. I wanted to come out of it desperately. As they say that every solution is within your own self, I found the strength within me and also the people I had around who made me believe that I can rely on them.
Today, she is not only a supporter of the cause, but has also taken steps to further the awareness project by establishing institutions for mental health in India.
2. The Rock
Dwayne Johnson, popularly known as The Rock is one of the most popular celebrities in the world. He too has suffered from depression, and is now one of the most outspoken voices about the cause. He suffered from depression once he realized that his football career was at an end. Speaking to Oprah on the OWN network, he had this to say about his struggle:
You're not the first to go through it; you're not going to be the last to go through it … I wish I had someone at that time who could just pull me aside and [say], 'Hey, it's gonna be okay. It'll be okay.' So I wish I knew that.
He is insistent that hope and faith is what is required to pull through these difficult times, and even though he didn't have anyone to tell him that in his youth, he uses his fame to help others in the same place as he once was.
3. Adele
One of the most well-loved singers in the world is Adele. After touring for almost 5 years, she wrote an open letter to her fans saying how she was retiring from performing live, despite her shows being sold out most of the time. Her struggle and her journey is something she speaks about openly. In an interview with Vanity Fair magazine, she said:
I had really bad post-partum depression after I had my son, and it frightened me. I didn't talk to anyone about it, I was very reluctant…Four of my friends felt the same way I did, and everyone was too embarrassed to talk about it.
It is important for celebrities to highlight the different circumstances under which depression can develop, and Adele has been doing exactly that, by trying to remove the stigma around post-partum depression.
---
Suggested read: How To Talk To Someone With Depression: Things You Should Say And Things You Should NOT
---
4. Jim Carrey
Even though Jim Carrey is one of the funniest men on TV, and nothing less than an icon in Hollywood, he too had battled with depression. When he was just a struggling actor, he had to take care of his ill mother, and revealed in an interview with CBS that he developed his sense of humor out of the need to make his mother smile.
A lot of people are under the impression that depressed people have to be sad and quiet all the time, but Carrey's struggle and his ability to laugh through some of the most horrific periods of his life is a testimony of the fact that depression is a many-faced monster that can strike anyone, and it doesn't always have to be manifested externally.
5. Cara Delevingne
In recent times, few people have been oblivious to the powerhouse of talent that is Cara Delevingne. After a highly successful stint as a model in her teenage years, she became a supermodel for some of the best brands in the world. Currently, Delevingne is an actress who is already credited with acting in 7 films, and there are more projects underway. However, despite a life that sounds pretty much exciting and successful with few road bumps, she too has suffered from one of the worst spells of depression.
In an interview with Vogue magazine, she had this to say about her struggle:
I was packing my bags, and suddenly I just wanted to end it. I had a way, and it was right there in front of me. And I was like, I need to decide whether I love myself as much as I love the idea of death," she told Vogue. Delevingne pulled out of that dark place when a familiar song, Outkast's "SpottieOttieDopaliscious," came on. The song had been previously played at the funeral of a friend who had OD'd on drugs. It "felt like a warning from him.
6. Beyonce
Today, Beyonce is a literal icon for so many people all around the world, and an advocate for everything, starting for women's rights, gay rights and mental health awareness. However, the latter is a result of her own struggle with depression, which suffered from when her band- Destiny's Child- broke up, and when she felt it was the signal of the end of her career. In an interview with The Sun, she had this to say about her depression:
I didn't eat, I stayed in my room. I was in a really bad place in my life, going through that lonely period: "Who am I?", "Who are my friend?" My life changed.
It was her mother who helped her out of that dark phase, by giving her the attention that her mental health deserved, and today, Queen Bey isn't afraid to talk about it in front of everyone, to show them that it is nothing to be ashamed of, and it is something that you can get out of.
7. J. K. Rowling
J. K. Rowling is a name that almost everyone in the world recognized. The creator of the phenomenal world of Harry Potter is one of the most outspoken advocates of mental health and depression. After leading a horrific life as a single parent and widow, her condition, mental health and poverty almost drove her to the point of taking her own life. However, it was creativity and perseverance that pulled her through, and now she is one of the most popular writers in recent times, even though it has been quite a while since a Harry Potter book came out.
In one of her books she wrote:
Happiness can be found, even in the darkest of times, if one only remembers to turn on the light.
---
Suggested read: 9 'Facts' About Depression That Are As Mythical As Unicorns & Werewolves!
---
8. Emma Stone
Emma Stone today is Hollywood's sweetheart and one of the most hard-working, sought after and talented actresses, who also happens to be an Academy Award winner. Almost all the movies that she has been making in recent times have been critically acclaimed and loved by the people. However, even the most successful people have seen themselves through depression. In an interview with Wall Street Journal, she had this to say:
The first time I had a panic attack, I was sitting in my friend's house, and I thought the house was burning down. I called my mom and she brought me home and for the next three years, it just would not stop. I would ask my mom to tell me exactly how the day was going to be, then ask again 30 seconds later. I just needed to know that no one was going to die and nothing was going to change.
Listed above are some of the most famous names in the celebrity world today. They are loved by millions of people from every corner of the world, and often a misconception that people with depression have to face is- "what are they depressed about?" The answer is, celebrities with depression are people, and like all other people, they too can fall victim to this mental illness. It isn't taboo, it isn't something to be ashamed of, and it isn't the be all and end all of your life. These people have been using their fame to show how you can fight against depression, and come out stronger than ever and achieve things that you never thought you otherwise could, had you succumbed.
Featured image source: Instagram 
Summary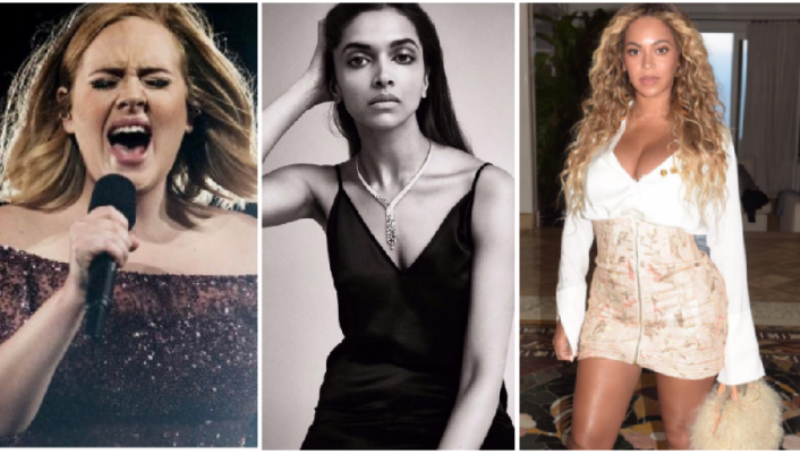 Article Name
8 Celebrities With Depression To Take Inspiration From
Author
Description
Here are 8 celebrities with depression, who are now fighting for mental health awareness, and inspiring and encouraging people all over the world.