So, you shacked up somewhere and got one helluva night of steamy sex! But as soon as the sunrays came streaming in showing you what you just did or rather who you just did, you made sure to creep out of bed and get your f*cking a*s away from your one night stand's apartment as quickly, yet silently as possible. In the hurry, though, you missed something. Or a few things. Or maybe like everything.
Image source: Google, copyright-free image under Creative Commons License
Here are a few things you realize you forgot at your one night stand's place, only after you are home in your own bed:
1. Earrings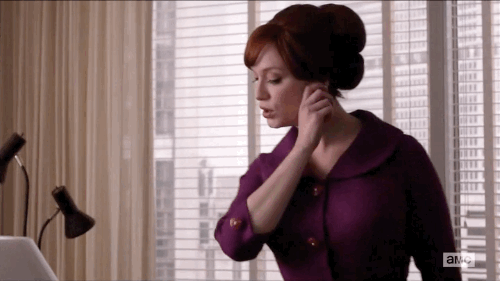 Image source: vulture
You know you went with two but somehow, you are down to one. Or if you are an extremely lucky sort of unlucky, you have both- in some twisted, bent version that they are practically unwearable! Lesson learnt: Not everything rough turns into something smooth! 😉
2. Eyelashes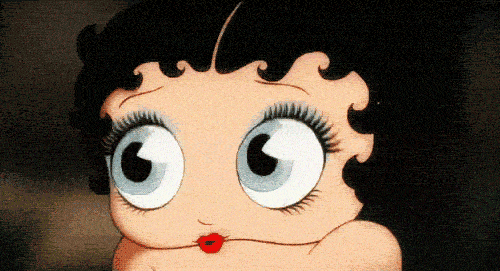 Image source: Tumblr
You almost always do this- forget to put them on the nightstand before going at it. And then, crib about losing them! Well, you've only got yourself to blame!
3. Hair ties/bobby pins
Now you don't really know if this is because of your one-night stand or some voodoo or something. Almost all of these things just keep taking off to that one place where all lost hair things are and you know that you don't know where that
4. Bralette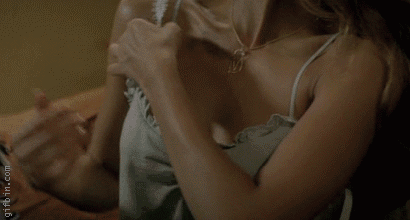 Image source: gifbin
Tough luck if it was one of your favorites but you aren't getting this one back. In fact, be prepared to wonder whether the other guys you bump into next weekend at the club have been shown your negligee as one of his prized possessions!
---
Suggested read: 12 stages of a one-night stand in hashtags
---
5. Underwear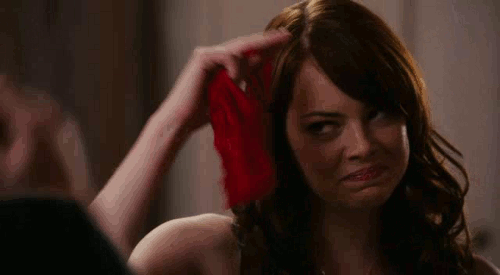 Image source: Giphy
Ditto. Maybe it has already been added to some collection you'd rather not think of!
6. Your ID
Maybe this one will put him off flaunting your lingerie in the face of his other friends- after all, those pictures are never flattering! Ah, well.. just pray he isn't a stalker or something!
7. Contacts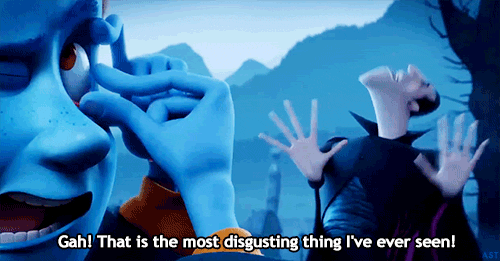 Image source: gurl
Well, this one serves you just as well. Did you see what..erm..who you did last night? Were you not thinking straight? Sorry, SEEING straight?
8. Jacket
The first thing to come off is never to be found. Felt the chills, all the way back, didn't you?
Oh and if you didn't figure already, you aren't getting any of these back, ever!
Featured image source: Google, copyright-free image under Creative Commons License
Summary
Article Name
8 Things You Are Most Likely To Forget At Your One Night Stand's Place
Author
Description
Because there are countless things that can go wrong at your one night stand's place!