You have been out on a million dates to help wipe out his memory from your consciousness. But the more you try, the more he surfaces, like the bright sun peeking from behind the swathes of depressing clouds that dot your mental skyscape.
What do you do?
Get him back. That's right. Get your ex-boyfriend back!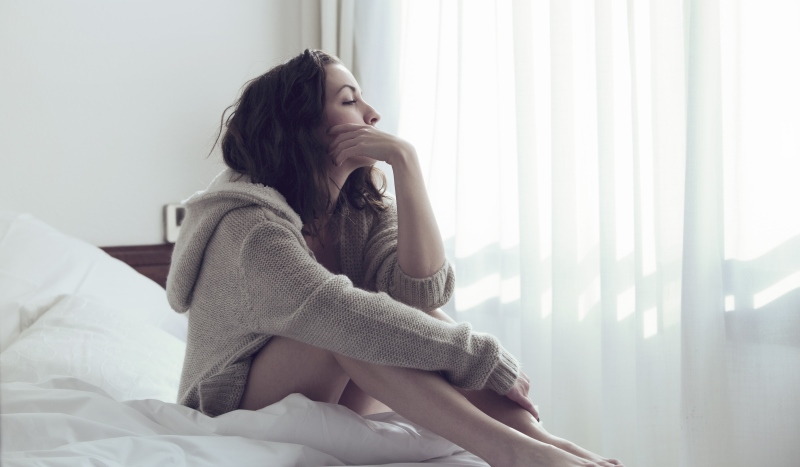 Image source: Shutterstock
Coz it does not matter who broke up and why! Nor does it matter whose fault it was! What matters is getting your ex-boyfriend back. Not because there's no other catch, equal enough! But because you realize that a round two is about admitting to your half in the demise of your relationship, owning it, striving to change, and asserting that you'd like to give it a second chance.
And take my word on it – sitting there with your ice-cream tub, box of Kleenex, and some really sappy music playing in the background isn't going to get him back. Nor is scouring the Internet for 'how to get my ex-boyfriend back,' or 'Can I get my ex-boyfriend back,' or even 'tips to get my ex-boyfriend fast!'
So, what will? Then, how to get your ex-boyfriend back?
---
Suggested read: 10 tips on how to get your ex back after months apart
---
By a two-process model (that, unlike other relationship forums is accepting of its own limitations and does not, in any way, guarantee success):
1. Introspection
Image source: Pixabay, under Creative Commons License
Always remember – you cannot make people do things they do not want to do. Irrespective of who broke up and why, there is only one-half of the former-entity called WE that you can work on. And I know what shall follow might come across as counter-intuitive and somewhat baffling, but is the only way forward – towards a happy-(no-longer-ex)-we or a healed ME! So, decide if it is the fresh pangs of breakup-itis that is causing that dreaded fear of loss to make you act in crazy ways! If it is, you'd have unacceptable reasons like 'I cannot live without him,' or 'he is my life' for getting back together. If so, swallow the bitter feeling and do not even dare to touch that phone!! If what you feel is an earnest urge to get back together because the reasons for the 'fallout' are fixable and you remember the relationship as being filled with many more happier moments than the sad ones, it might really be time to get 'on your mark.'
2. A series of steps
If the introspection gives you a green signal, then,
(i) Give yourself space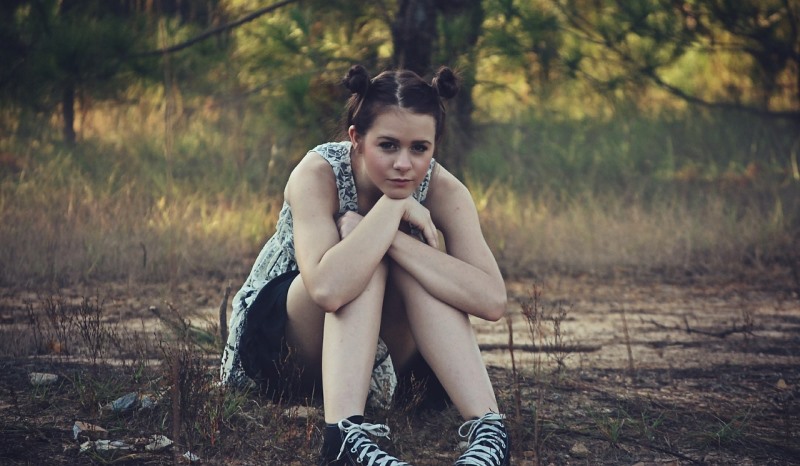 Image source: Pixabay, under Creative Commons License
What?!? Yes, you were expecting a string of text-call-date-get-back-together type advice, right? Sad that that isn't what you'd be served here. As counter-intuitive as it may sound, being fixated on your guy may make you come across as needy and he'll write you off before you've even signed up for the entire process. Whether he broke up with you or you were the one to end things, bridging the gap isn't going to happen overnight! Just give yourself some time to breathe. Snap out of the chaotic, hypersensitive being who dreams of getting back with him in broad daylight too! Make sure you sever all ties during this period too. It will be hard but nip all the urges to pull out that phone and drop him a text. Even the drunken ones!
(ii) Work on the ME component of an ex-WE
Image source: Pixabay, under Creative Commons License
You are an incredible person and no breakup can take that away from you. Get out of bed and begin to radiate as much awesomeness as that sun that you had shut out. A breakup is like a demon that sucks life out of you – a dementor, if you will. And how you can kill it is by self-reflection, reinvention, and rejuvenation of your old self, and a growth into an even better  version of yourself.
(iii) Live it up
Image source: Pixabay, under Creative Commons License
Once you snap out of the hermit-at-home phase, you are ready to be on the top of your game. Be the girl who'd light up a whole room when she walked into it, be the woman who was the life of the party, be the one who gets out with the girls every weekend and calls out the world with some martinis. Say 'yes' to life and love will follow.
---
Suggested read: Breakup or makeup – 15 signs to help make that decision
---
(iv) Accept and embrace your newfound singlehood
Now, I do not mean that you have to lock the next good guy round the corner. I just mean that you need to wrap yourself around the concept of 'singledom' and become a proud and more importantly, happy member!
(v) Be open to all possibilities, even outside of an ex-WE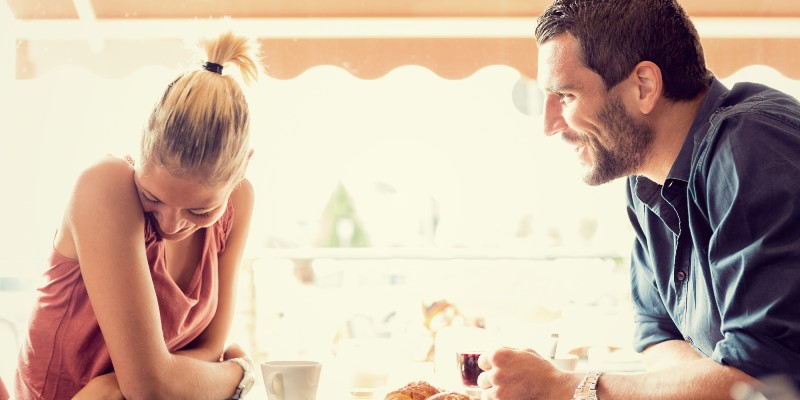 Image source: Google, copyright-free image under Creative Commons License
Now this is where you may seriously start questioning my tips. But hold on. You want to get him back and you have been working on yourself to do just that! But haven't you, even in a teensy tiny moment during your journey of self-discovery, realized that it may not be all about 'him?' So, drop the act. You have found 'YOU.' Revel in YOU. If he has been having the same thoughts as you and wondering if it was a huge mistake and that things could really work out, an encounter will, well, be on its way!
(vi) Extend/accept that hand of friendship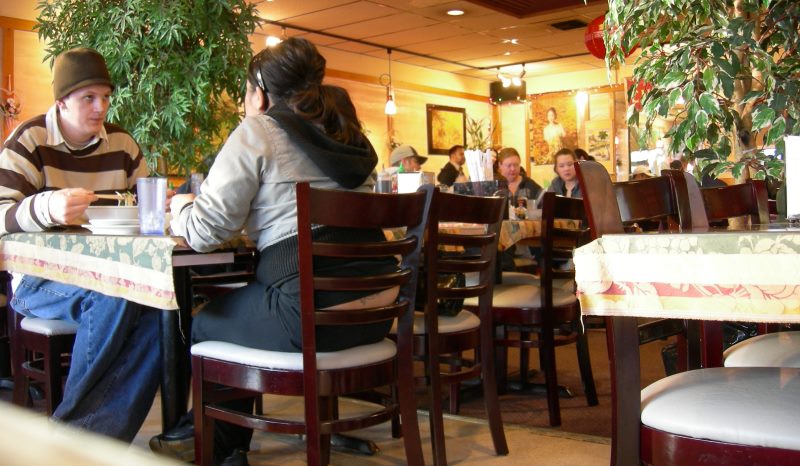 Image source: Google, copyright-free image under Creative Commons License
He may approach you, albeit for friendship or you may lose nothing by extending that hand. Don't get your hopes high, though. No matter how high you may be riding on those clouds now, keep it light, engaging, and on the surface. Don't dive deep too soon and do not be rude, either. Don't scrape up old bruises and do not rush in to talk of a future when the 'present' is hardly fully present! Just communicate and stay in touch.
(vii) Take it sloooooow
Image source: Google, copyright-free image under Creative Commons License
When the string of messages, calls, and meetings keep going, gauge how it is going. See if you'd really like to rekindle the romance or it was just a mere 'post-breakup' urge that has long since been extinguished. A flirtationship is okay too, if you think that the signal is green. But do not create unnecessary pressure or expect it to magically be 'like always.' Reflect on all your interactions, meetings, and try and figure out from his responses if he really seems interested in giving it a second shot.
---
Suggested read: 10 lessons only your first breakup will teach you
---
(viii) Hit the nail on its head
If your instinct says 'yes,' you might just throw those subtle hints and ensure he knows you are in the arena. If he really wants you, he will bring out his A-game and lock you!
And just like that you have the answer to the question – how to get your ex-boyfriend back – or won your ticket to a land that promises newer avenues for love, life, and growth!
And if you seem to be scratching your head, well, yeah, women need wooing – so no direct ways! It is a different game for the men altogether. We have a post on that one too!
Featured image source: Pixabay, under Creative Commons License
Summary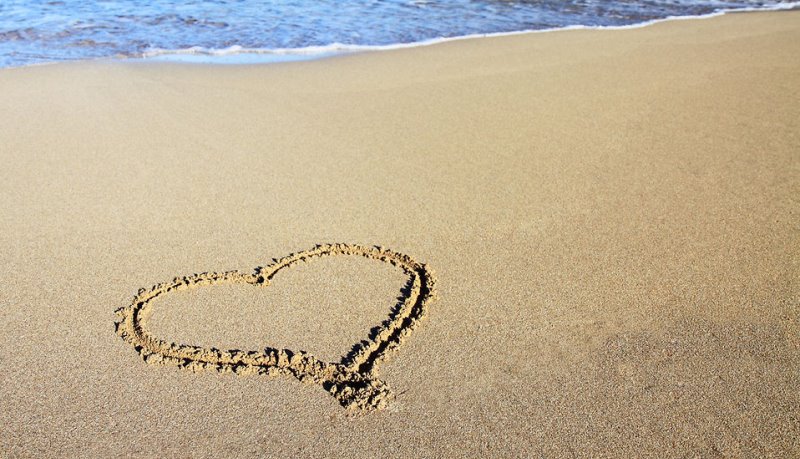 Article Name
8 Tips On How To Get Your Ex-boyfriend Back
Author
Description
Best tips on how to get back with your ex-boyfriend fast, taking care to retain the relationship. Here's what you need to do.