Are you tired of joining the same health clubs and gyms to stay healthy every season?
If you have taken a break from your fitness regime and are trying to get back in shape, then do something different this time. With a little effort, you can certainly make the best out of this situation. This might come as a surprise to you, but you really don't need any bulky gym equipment to stay fit. There is no better cardio exercise than running on an actual track. This season, ditch your gym membership and bring a revolution in your fitness regime with these productive ways of staying fit.
---
Suggested read: How to use oatmeal for weight loss
---
1. Keep a check on your routine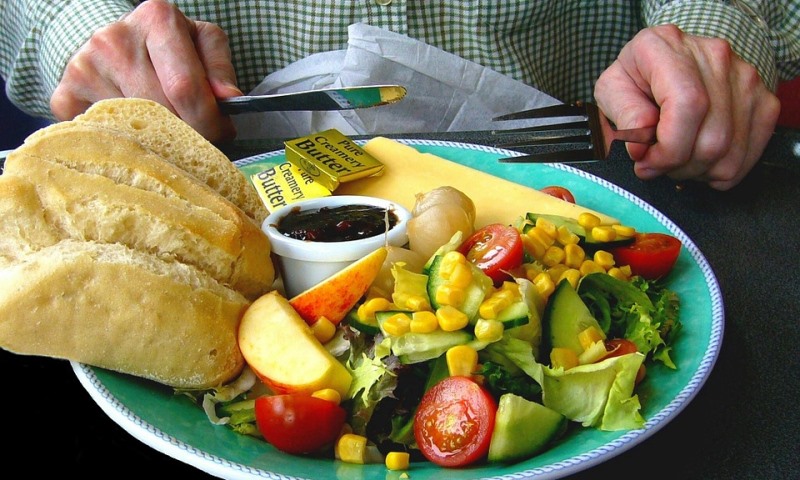 Image source: Pixabay, under Creative Commons License
It is no mystery that we gain all those unnecessary carbs without having a regulated diet. Start by coming up with a healthy and sustainable routine for yourself. This can't be done without having a persistent schedule. Set up feasible goals and put practical milestones for yourself on the way. In order to do so, you have to contemplate a little and analyze your current lifestyle. Deep within, we all know about every unhealthy habit of ours. From eating junk food to oversleeping, it could be almost anything.
Schedule your habits and focus on your diet chart. What we eat has a direct result on our body. If you want, you can always refer a dietician to draft a complete diet chart for you. Though, you can also measure your BMI (Body Mass Index) to create a perfect diet chart for yourself. You might have to research extensively for this, but it will allow you to add all those cuisines you want to eat in your plan without having a cheat day. Creating a schedule is just the beginning. The tough part is to stick with it and follow it rigorously. There would be times when you will put your health in the back seat. You have to keep reminding yourself about your schedule and the need for staying in shape. Set notes, alarms, reminders, and almost anything that you can think of.
Create a vision board and think of all those milestones you want to achieve during your journey. Keep reminding yourself of your goal and never hesitate to push your limits. You need to start this journey by creating a nurturing environment around you that will keep you on the right track.
2. Create a Boot-camp challenge
There is absolutely no one in this world that can resist a good boot-camp challenge. We used to love doing all those rigorous activities when we were kids. Give yourself a treat by recreating the same kind of boot-camp environment that you used to love when you were a kid. Consider your strengths, weaknesses, and requirements while setting all those hurdles in between. It is one of the best ways to pump up your cardio routine as well. Before you commence this, get a good pair of sneakers or sports shoes and all the other accessories you need.
If you have a hall or an empty space that can be used to create a boot-camp challenge, then set up a perfect environment inside your home. Else, setting up all the essential equipment in your backyard would be a great choice as well. Create a perfect circuit and try to have everything in the routine, including lunges, pushups, jumping jacks, sit-ups, dips, cardio activities, and more. Always put a timer while completing the circuit and try to beat your own record with every passing day.
3. Walk it out!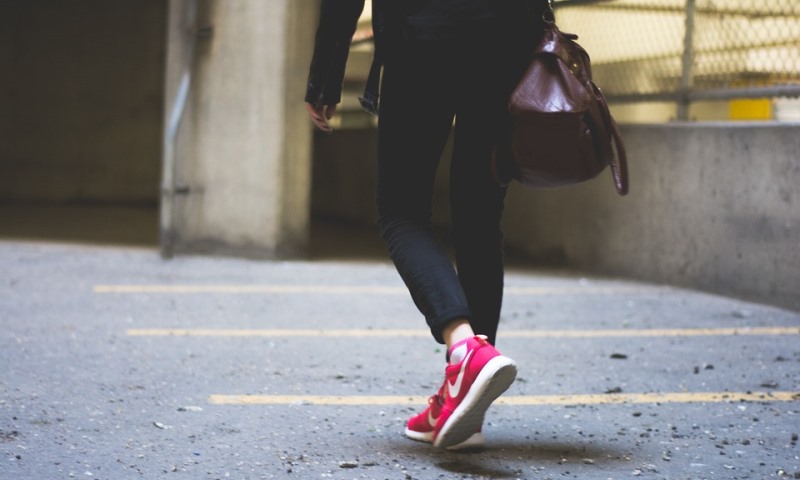 Image source: Pixabay, under Creative Commons License
Walking is one of the best (and underrated) exercises of all. If you want to get back in shape, start by waking up a little early and walk for at least an hour. Commence by walking steadily and gradually increase your pace. It should be a perfect combination of jogging, running, and walking. Keep pushing your limits in between and run for at least a minute or two in every 10-15 minutes. Increase your running speed and the duration with every passing day.
Running is an excellent cardio exercise and will keep your body in shape. Try to walk in parks or even in a fortified track if feasible. Be as much close to nature as you can. This will let you inhale an abundant amount of oxygen. Not only your heart, but your brain will also be charged for the rest of the day. You will feel lighter and can see a significant difference in your lifestyle.
4. Join a team
If you have a friend or a family member who is facing the same problem as you, then why not make it a team effort? Include your loved ones together and create a mini fitness club of your own. Your excuses for missing out on an important meditation or dance class won't work on them.
By having a closely-knitted group of friends, you would be able to share your progress with each other, without getting judged. You would feel excited and would love to compete with each other at the same time. This will help you stay true, not to just your friends, but to yourself as well. Your friends would certainly help you by suggesting the right kind of workout routine.
---
Suggested read: 10 easy exercise tips on how to get slimmer thighs
---
5. Take the assistance of technology
Image source: Pixabay, under Creative Commons License
There are plenty of gadgets out there that can help you keep a track of your health. You can always buy something like Fitbit or any other kind of health equipment to keep a track of your everyday fitness routine. There are also plenty of dedicated apps (like Nike Running) that one can be installed on your phone as well. You can easily set up new goals and examine your daily progress on the go.
An in-depth statistics related to the calories that you have burnt, the numbers of steps that you have taken per day, the number of hours you have slept, and more can be obtained from these gadgets, which can certainly help you get better with time.
6. Go for an obstacle-course race
There are plenty of places that specialize in obstacle-course races and welcomes people from all walks of life to sign up for their fun-filled activities. If you can't find anything nearby, create your own obstacle course. You can easily research a little about it and built a small race course in your backyard. Climb over angular walls, navigate water pits or crawl under those barbed wires. Don't be too extreme, but add just the right amount of adventure you need to keep you motivated.
7. Go hiking
Take all your best buddies together to a hiking expedition every now and then. This will not only help you burn those carbs away, but will let you break your routine as well. If you live in a city and are getting affected by a monotonous routine, then you should certainly consider a weekend hiking trip as a remarkable getaway plan. Do this more often and hike to several unexplored places. You would stay fit and will burn your extra fat while climbing a lush green mountain. Not just that, you would certainly enjoy your trip and will come back home with lots of memories. Your mind and soul would be replenished for sure!
8. Make your household chores into a workout session
Image source: Shutterstock
This is one of the most creative and foolproof ways to get back in shape without hitting the gym. We all do our everyday household chores – from dusting to cleaning and everything else in between. All you need is a durable pair of sneakers and some loud music by your side to make the best out of your household chores.
Simply turn on the music and take your vacuum cleaner. Arrange everything around you and declutter your space while dancing on your favorite tracks. Take a mop and clean each and every nook of your house while wearing your most comfortable pair of sneakers. Maintain a perfect rhythm. Every time the music change or your favorite beat gets played, step it up a little and do an exercise like pushups or crunches. This will help you stay fit and complete all those pending chores at the same time.
---
Suggested read: 10 belly busting ab workouts for women
---
9. Yoga
It is undoubtedly the best way to stay fit, not just on a physical level, but also to attain a perfect balance in your life as well. You would get closer to yourself and will start getting rid of unwanted noise in your life. Your soul would be seated peacefully in your body and your mind would also be distressed. Most essentially, it will help you stay in shape with the help of a simple routine.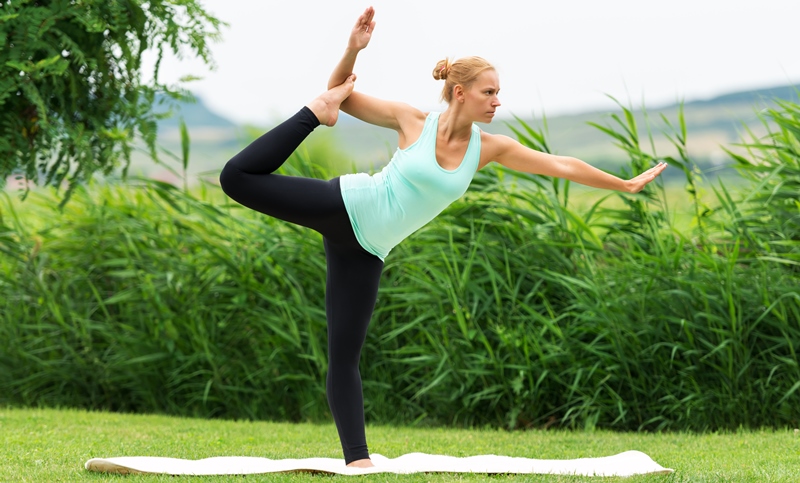 Image source: Shutterstock
Get a comfy yoga mat and browse some videos on YouTube related to Yoga. There are also specially designed yoga courses that can also be bought. By simply dedicating a few hours from your schedule, you can create a significant difference in your life.
From something as peaceful as yoga to a daring obstacle-course race, there are so many things you can do to get back in shape. You don't need to spend your hard-earned money on a gym membership or practice those tiresome routines. Take the road less traveled and attain desirable results in no time. Give it a try and see a visible difference in your life.
Featured image source: Google, copyright-free image under Creative Commons License
Summary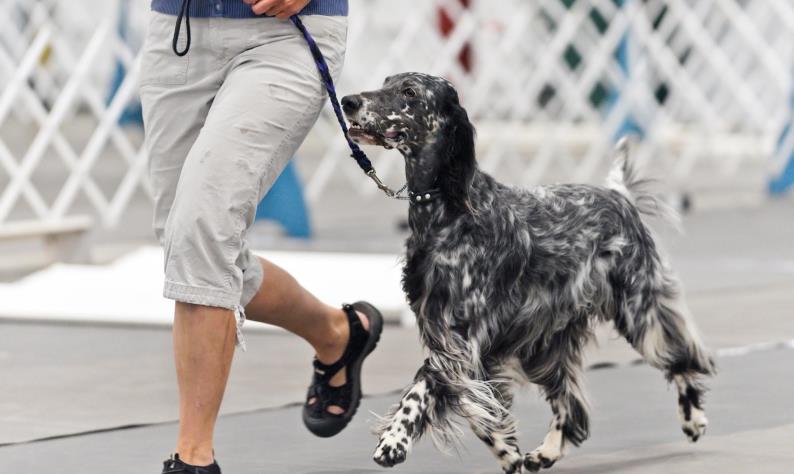 Article Name
9 Creative Ways To Get Back In Shape If You've Been Skipping The Gym
Author
Description
If you wish to get back in shape, all you gotta do is think smart!