With the holiday season just around the corner, we can already feel unadulterated happiness and zeal of getting off from work and spending quality time with our loved ones clout the air. We all wait for this time of the year as it comes with so many pleasant surprises and gifts. If you are a foodie like me, chances are that you wait for holidays to eat your stomach out and taste all those savory traditional dishes as well.
I'm one of those people who wait almost a year for the holiday season to kickstart. Though, after eating my favorite desserts, snacks, and everything in between, I always end up regretting it. Yes, I'm talking about the unwanted holiday weight gain that none of us can really avoid. Nevertheless, we can always regulate it and make an effort to stay healthy while being surrounded by all those tempting cuisines.
---
Suggested read: 20 quotes that will cheer up all women struggling with a diet
---
As impossible as it might sound, with some determination and thoughtfulness, it can easily be done. Of course, resisting the temptation is a part of it, but we have come up with plenty of easy and happy tips to help you avoid your prospective holiday weight gain. Be healthy and never compromise with your share of happiness (or your favorite meal) this holiday season.
1. Avoid leftovers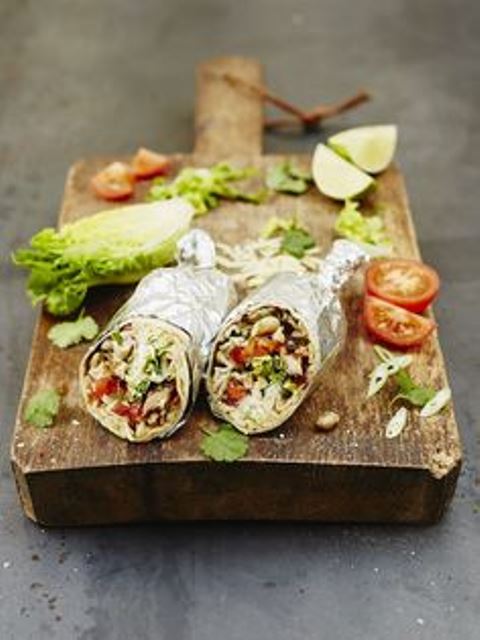 Image source: Pinterest 
The holiday season is synonymous with all those lavishing suppers that we enjoy with our loved ones. After a while, you would be spending time with your family members and loved ones and the occasion certainly demands a celebration. Eat your cherished home cooked meals, but don't keep any leftovers. You can simply pack them and offer them to your guests or let your siblings eat them the next morning. If you had a lavishing dinner, then try to regulate your intake the next day. This will help you attain a perfect balance.
2. Include plenty of salads in your meal
We all know how nutritive vegetables and fruits are. To make sure that you gain healthy calories with all the fat and gluten, eat some freshly made salad before and in the middle of your meal. We know how busy you can get amidst your family and old pals. This will help you stay hydrated while making sure that you are full all day long. You would also eat less of those unhealthy cuisines and more of these nutritive salads. Experiment a little and keep coming with different kinds of salads like Russian salad, fruit salad, tossed salad, Caesar salad, and more.
3. Chew slowly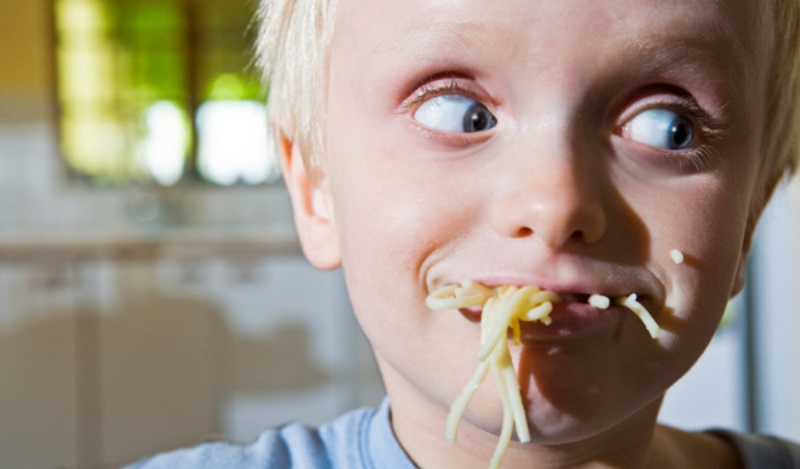 Image source: Pinterest 
Okay! This might come as a surprise to you, but you can create a significant difference in your health by eating slowly. This would help you strengthen your digestive system while keeping you full at the same time.
The more air you swallow with your food, the more overfed you would feel. Also, it has been proven scientifically that it takes on an average of 20 minutes for the stomach to "feel" full and send the required signals to your neurons to stop eating. Now, we certainly can eat a lot in those 20 minutes, right? Eat slowly and surround yourself with your loved ones at the same time.
4. Eat a mini-meal before going to a party
When you visit your old friends and spend time with your family members, you go out and party almost every night. Yes, there is no harm in going out and spending time with your loved ones, but you can certainly make an effort to consume fewer carbs. Before heading out, eat a mini meal (or even a salad if you don't have anything readily available). This will let your brain assume that you are already full. You would consume less of those carbs and would be able to satisfy your cravings at the same time.
---
Suggested read: The complete guide to Callanetics exercises and why you should try it
---
5. Keep a check on your water intake
Image source: Pixabay, under Creative Commons License
This is something that the most of us tend to forget during the holiday season. We get extensively busy at times and skip drinking water. Our body needs an average of 2-3.5 liters (depends on your BMI) of water intake every day. An inadequate amount of water in your body will not only keep you dehydrated, but will cause a serious damage to your digestive system as well. You won't be able to satisfy your cravings and might suffer from nausea. No one likes to get ill at this time of the year. Install a water app on your phone and keep a regular check on your water intake. Substitute it with beverages and fruits if you want.
6. Don't say no to those yummy desserts
Yes, you have read it right. I have a sweet tooth and can't resist my favorite desserts. And you know what, you shouldn't either. Desserts and the most important part of those lavishing meals, right? We can't be happy without having a bite of those delicious cheesecakes and pies. Just keep the "three-bite rule" in mind when you are eating those tempting desserts. Take three small-to-medium sized bites of them and savor each and every moment of it.
Trust me! You don't need to eat the whole of it to have a fulfilling experience. If you do it wisely, three bites would be more than enough. The first bite will introduce you to the sweetness while the second one will let you have a long-lasting taste of it in your mouth. Let it stay there for a while and take a pause. Finish it with a third bite, which would leave a lingering taste of your favorite dessert in your mouth.
7. Avoid stress
Image source: Google, copyright-free image under Creative Commons License
Holidays are associated with happiness and the joy of meeting our loved ones after a while, but too often, it leads to unwanted stress as well. We also face a few unforeseen situations (or people), which can escalate our level of stress. We all know how stress is directly proportional to overeating. Chances are that you might get caught in an argument with your parents and can indulge in a fight with your sibling.
Don't let it cause any unwanted stress in your life. Focus on the good part and bury the hatchet. Move past those old days and meet others halfway. This will let you make peace with yourself. Mend those broken bridges and cherish the true meaning of the holiday season. Stay relaxed and pick your meals wisely.
8. Keep a track on your alcohol intake
We all know how alcohol is directly proportional to weight gain. Most of the alcoholic beverages contain empty calories, which mean they don't provide any nutritive value to your body and only results in excessive weight gain. Try to substitute your alcohol intake with something as nutritive as green tea. Green tea is a highly nutritive option that will not only keep your body hydrated, but will also strengthen your digestive system.
Yes, we know what you are thinking right now! Your family would mock you for drinking green tea instead of wine. Don't say no to alcohol on every occasion. Instead, keep a track of your intake and stop yourself from overdrinking. You can simply start your day by drinking a cup of green tea as well for productive results. It might taste a little "different" in the beginning, but would certainly grow on you after a while. One of the major reasons for gaining weight during the holiday season is the overconsumption of alcohol. If you can keep a check on your alcohol intake, then you can certainly avoid that unwanted holiday weight gain.
---
Suggested read: 10 best anti-aging exercises for a younger looking you
---
9. Be strong and resist temptation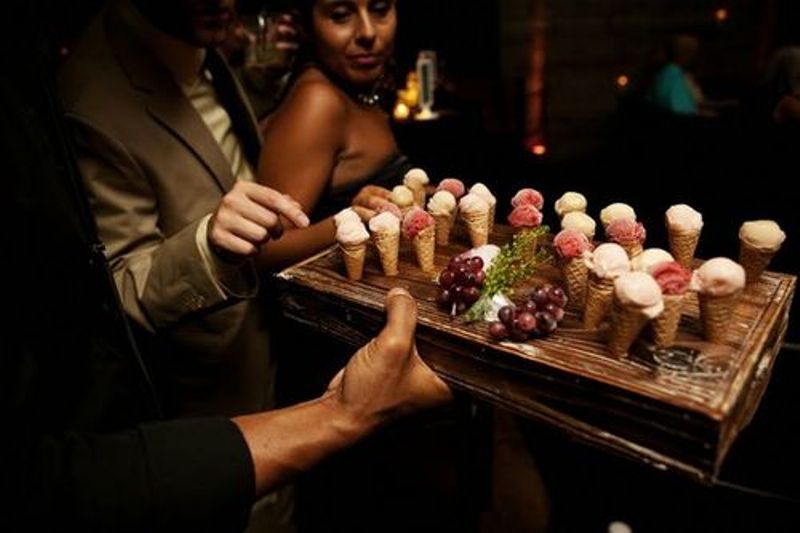 Image source: Google, copyright-free image under Creative Commons License
So, did you think we would really miss this point? As hard as it might sound, it is the most crucial way to stay in shape during the holiday season. Yes, we know there is no fun in resisting the temptation. But this would certainly be helpful for you in the long run. This is the time of the year when you need to be really strong and keep track of your calorie intake.
Learn to say "no" in order to avoid overeating. It is better to be safe than sorry, right? Make sure that you eat the right amount of food. Chances are that you would be missing out on your fitness routine during this season. You can't really expect to hit the gym and alienate yourself like that. Try to walk as much as you can during the holiday season. Instead of taking a cab or driving to your friend's house, try to walk a little. If feasible, wake up a little early and go out for a long and fulfilling running session. This will certainly help you burn those extra calories as well.
When you are consuming your favorite dishes, prefer those options that have more protein instead of carbohydrate or fat. This will let you consume nutritive meals and you won't have any regret afterward. These simple tips can certainly help you a lot to stay in shape and avoid an unwanted holiday weight gain this season. Spend more time with your loved ones and don't let the stress of overeating ruin your holiday. It is the best time of the year after all. Stay healthy and have a memorable time with your loved ones!
Featured image source: Google, copyright-free image under Creative Commons License
Summary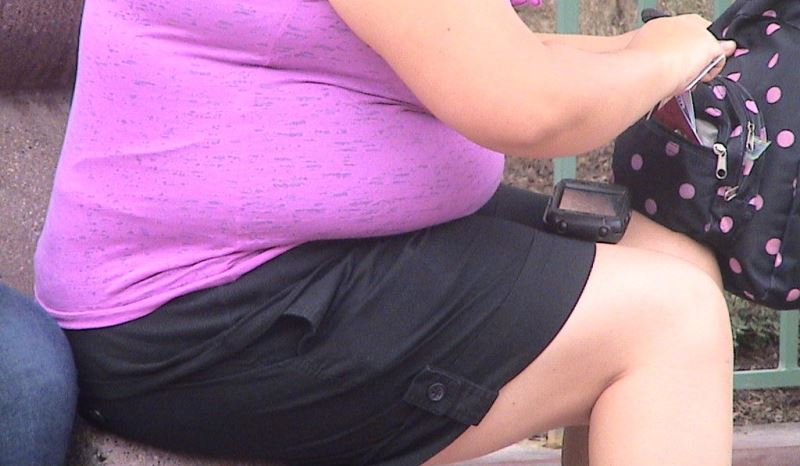 Article Name
9 HAPPY Tips To Avoid Holiday Weight Gain
Author
Description
Because as much as we wait for the holidays to eat, eat and then, eat some more, we always end up regretting it, because, hello, holiday weight gain!