The sexy and slender Alia Bhatt, who is only four films old and has become quite the darling of GenX, was once a chubby cutie. Yes, that is why the nickname 'aaloo.' 😛 However, we have all been witness to the magical transformation that has made plump, roly-poly 'aaloo' into the hot 'student' we've all come to adore!
Image source: Google, copyright-free image under Creative Commons License
What many aren't aware of though, is the journey that has gone into the making of 'Patakha Guddi' who sure is a patakha! 😉
Here's all about how she lost those extra kilos.
The pre-weight loss phase
Image source: Google, copyright-free image under Creative Commons License
Having dreamt about being an actress since she was all of four, she was on cloud nine when filmmaker Karan Johar offered her the lead in his home production Student Of The Year, opposite debutantes Sidharth Malhotra and Varun Dhawan. However, there was only one small hiccup or as Alia likes to call it a 'big, fat problem' – her weight. When she first auditioned for SOTY, she was heavy and asked to lose around 20 kgs to be finalized for the role. Hearing those words from one of the top directors of the industry was a slap in the face. In her own words,
"It was sheer pain. I felt as if I was an ugly duckling. At first, I was embarrassed, but later felt angry that I had gone to meet a director in the shape I was in. I decided to shed weight first, meet him and take the role. Only that would redeem my self-respect."
And thus, began her journey from fat-ville to fitness-junction.
The weight-loss phase
Number of kilos shed: 16
Time frame: Three months!
A strict diet plan and a carefully planned exercise routine were the tickets she bought to reach her desired destination. She hit the gym thrice a week, paying special attention to her cardio regimen and weight training.
Her workout regimen consisted of the following:
Image source: Google, copyright-free image under Creative Commons License
Dumbbell raises, push-ups, bicep curls, triceps push down, lateral pull-down, crunches, lunges, squats, back extensions, and running on the treadmill.
She did about 3 sets of each of these with 15-20 repetitions each. She clubbed her workout sessions with regular sessions of altitude training, yoga (especially ashtanga yoga), beach running, swimming, kickboxing, weights, and dancing.
Image source: Google, copyright-free image under Creative Commons License
She also followed a rigid diet plan, recommended by her personal fitness instructor and had to cut out all her favorite foods including her love, 'French fries.' Her love for acting won and she realized the importance of a properly regulated diet. She knew that a planned diet and a strict workout regimen go hand-in-hand and she went on to adopt a low-carb, high protein, fibrous diet which included foods like oats, yoghurt, fresh fruits, salads; and excluded junk food, refined flour, and sugar. She adopted the 'small meal' plan which she still follows.
"I make it a point to have eight meals a day. That way, I can limit my portion sizes and food gets digested easily. This diet has worked for me," she says.
Her daily nutrition intake chart looks like this:
Breakfast: Bread toast, fruit, cornflakes, a bowl of poha, or a vegetable or an egg white sandwich.  A cup of tea or coffee, without sugar.
Mid-morning: A glass of vegetable juice, along with a fruit or an idli with a small bowl of sambhar.
Lunch: Dal, roti, and some vegetable. Everything is cooked with little or no oil.
Tea-time/mid-evening: A fruit and a cup of tea or coffee, again without sugar.
Dinner: Roti, vegetables, rice with a bowl of dal or a piece of chicken breast. Everything cooked with little or no oil.
The post-weight loss phase
Amazed at her own transformation, she recalls how tedious the journey was. But she also avers that it was worth it. She loves her new hot and fit avatar and attributes much of the success to her 'motivation levels.' She says that her desire to act and be a 'heroine' was so great that it fueled her efforts to lose weight. Sacrificing her food and keeping up with the pace of the rigorous workout sessions was not only difficult but even disheartening at times. But she only had to remember her ultimate dream and continue. It was like fuel in a car – not keeping it full but ensuring that it never ran empty. Speaking of her metamorphosis from the 'golu-polu' starlet to a sensuous and sexy siren, she says,
"… I'm happy for having gone through that (weight loss) process. I think being the right weight for your body type is key – it is not about how big your biceps are or if you have washboard abs, it is just about being healthy and staying fit. Fit, after all, is the new sexy, isn't it?"
Yes, yes, yes. It sure is!!
Also, she is now allowed a weekly 'cheat day' when she hogs on noodles or fried 'aaloo' or chaats, albeit in moderation. Nothing that cannot be solved by her detox meal that consists of doodhi juice, sprouts, and lime water.
She still sticks to her workout regimen and ensures that she carries her own meal which includes egg whites, fruits, chicken, stir-fried veggies, and chaas whilst on shoot.
And in case you are still wondering if the time is right for you to make the journey from fat-ville to fitness-junction, well … we just chalked out your travel itinerary! Now go on, board the train!
Featured image source: Google, copyright-free image under Creative Commons License
Summary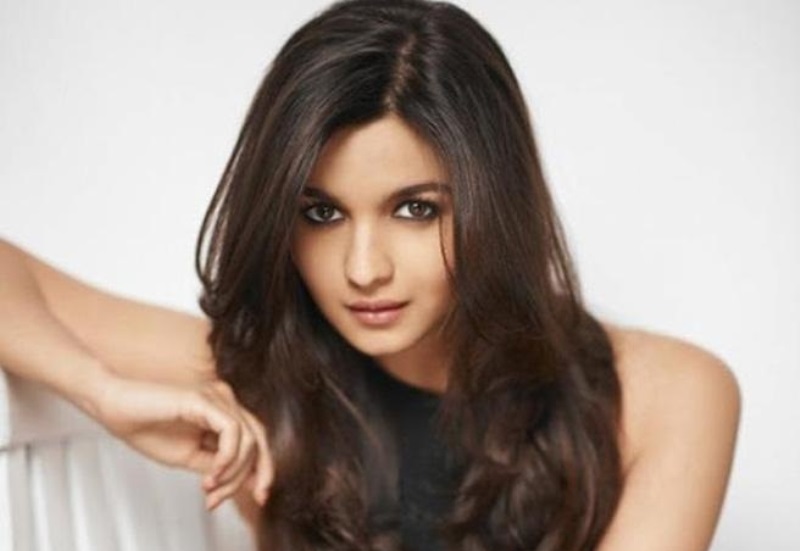 Article Name
Alia Bhatt's fitness secrets revealed!
Author
Description
The svelte Alia Bhatt wasn't always this fit. Here's a look at her journey from fat to fit and fabulous.