Unlike her cousin and former Miss World, PeeCee, this relatively new Bollywood entrant, also PC, wasn't quite a glam diva when she decided to debut in the industry. Parineeti Chopra used to weigh a whopping 86 kgs when she was roped in for Ladies vs Ricky Bahl.
Image source: Google, copyright-free image under Creative Commons License
---
Suggested read: Hottest celebrity magazine photo shoots of 2014
---
Praised for her enviable acting chops, she was also criticized for the 'flab' she sported along with her bubbly, vivacious energy. However, she not only accepted her weight issues gracefully but let her 'actions' speak for themselves whilst admitting that she'd have to fight them as there was no reason for her to look 'overweight.' During one of her earlier interviews, she said,
"I am a 25-year-old and there is no reason for me to look fat. I want to look great. I am taking care of myself and I am losing even more weight because I want to look better."
Junk food is out; workout is in
Image source: Google, copyright-free image under Creative Commons License
To achieve the same, she opted for a rigorous workout regime and strict diet plan. Giving up on junk food was one of the most difficult things for Parineeti. Earlier, she'd indulge in all kinds of food, which her weak metabolism would soon tuck away on the curves of her body making them not-quite-curvaceous."Giving up pizza, my first love, was a hard, hard thing," she admits. This is what the Ishaqzaadi said whilst undertaking the almost-impossible journey,
"I gave up pizza! It's my first love. I can let go of anything but not pizza. But I didn't have a choice."
So, what exactly drove her to give up on her first love?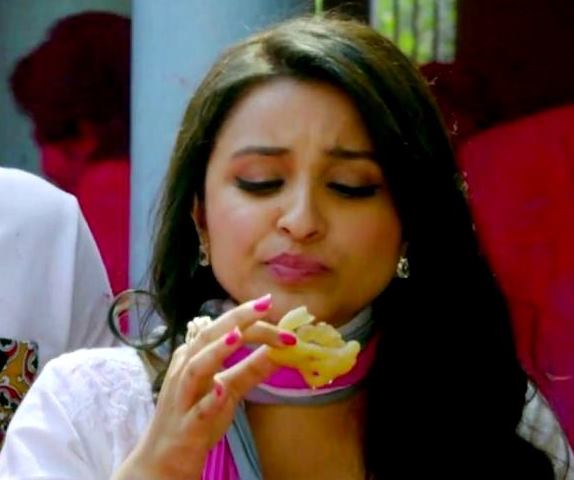 Image source: Google, copyright-free image under Creative Commons License
"I was sick and tired of clothes not fitting and having limited options on what to wear," admits Parineeti.
On being questioned about why she did not sport her own form with pride like actresses Vidya Balan and Huma Qureshi, she responded with,
"Those actresses are comfortable in what they look like. I used to feel uncomfortable. I am in a visual medium and should be able to compete with every good-looking actress."
Workout regimen
Image source: Google, copyright-free image under Creative Commons License
She was tired of having to answer for her rather unhealthy form and she did not like the fact that she had such limited options for dressing. She also felt embarrassed while having to choose sleeveless or tight-fitting outfits. So, to get rid of her excess fat, she took to rigorous weight training. Her workout regimen includes early morning jogging, meditation, yoga, alternate day inclusion of sports like horse riding, swimming or biking, cardio and weight training, and dancing. She does not have a personal trainer but tends to stick to the workout regimen she has etched out for herself religiously.
She also sticks to a carefully regulated diet plan. She cut down on fat and carb rich foods and opted for a balanced, nutrient-dense diet. It was important for her to watch out for the foods she would consume, as she tends to put on weight easily.
---
Suggested read: Here's how Kareena Kapoor maintains her enviable figure
---
Her diet plan looks like this:
Breakfast: One glass of milk. Brown bread with butter. Two eggs, white portion only. Juice, sometimes.
Lunch: Dal and roti, brown rice, green salad and green leafy vegetables.
Dinner: Simple food with less oil, one glass of milk, and sometimes a chocolate shake.
She keeps a minimum two hour-gap between dinner and sleep.
Recently, she lost eight kgs in a month! Nutritionist Naini Setalved says that while it is possible to lose eight kgs in a month, it isn't quite advisable and she would show a red flag to the process. Urmi Kothari, an alternative fitness expert asserts,
"Ideally one to one and a half kg per two weeks is considered safe for a healthy but slightly overweight person. For a person who is heavily overweight, the first few kg lost could be just reduced bloating which happens due to water retention. In Parineeti's case, eight kgs in a month could be pushing the envelope slightly."
Image source: Google, copyright-free image under Creative Commons License
---
Suggested read: Arjun Kapoor's journey from 140kgs to 90kgs!
---
Given that Parineeti takes a balanced diet and eats three careful meals a day, it is difficult to believe that there is something unhealthy about the mode this 'punjabi kudi' chose to shed those extra kilos. The result – she looks svelte and sexy in Kill Dil. And we aren't complaining.
Of her own transformation, a delighted Pari says,
"I used to be 86 kilos; I used to wear size 38. Right now, fitting into a jeans of size 30 is a big achievement."
The happier and 'slimmer' Pari can't quite hide her excitement when she speaks of all her efforts that have reaped fruit.
"When I had entered the industry I was big and used to fit into that size category. Now, I feel I am not, as I have lost much more weight and look better. I don't want to be in that weight category. I am working very hard to become thin. I feel I am skinny now."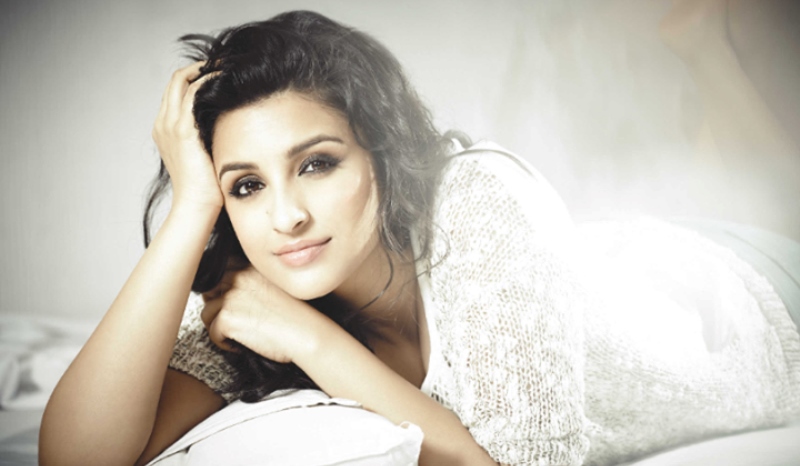 Image source: Google, copyright-free image under Creative Commons License
For all those fans who are wondering if you'd ever find the grit and determination to propel yourself on the path of 'size-able' weight loss and 'fabulous fitness' like Parineeti Chopra, the Daawat-e-Ishq star has just one plain cuckin' frazy advice for you,
"Work out, even if you don't like it."
See, Pari doesn't mince words. You've got it straight and simple. Do we even need to say where you should be heading now??
Featured image source: Google, copyright-free image under Creative Commons License
Summary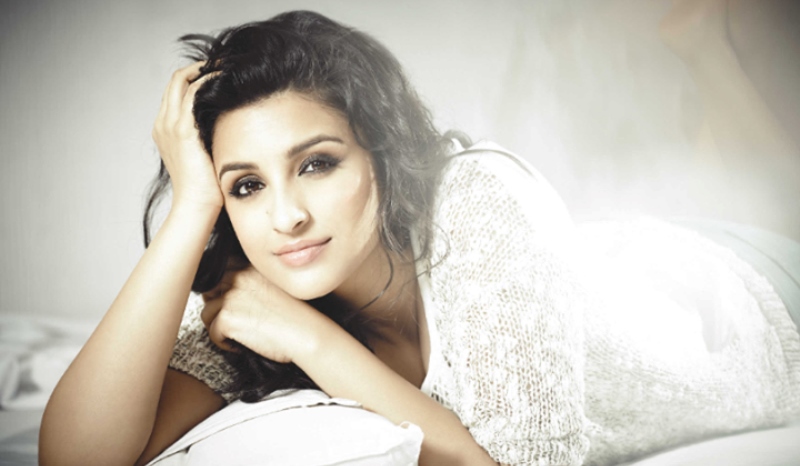 Article Name
Parineeti Chopra weight loss diet revealed
Author
Description
Parineeti Chopra is a talented actress who has struggled with weight issues. Here's a look at her weight loss regimen with which she went from size 38 to 30.