The face of 'size zero' – Kareena Kapoor – wasn't born the sultry seductress who managed to make a million hearts skip a beat whilst shaking a leg (and more) to the raunchy tune of 'Fevicol.' Hailing from a true-blue Punjabi family, she was what you'd expect a 'punjabi' girl to be – a 'makkhan-maar-ke tandoori murgi' (If we can call her that, that is!) 😉
Image source: Google, copyright-free image under Creative Commons License
Her transformation from the rather plump 'Naaz' of Refugee to a 'tashan-ful' sexy siren is an interesting inspirational tale for all those who are intimidated by fitness. Coz Bebo has an amazing fitness mantra that when translated to its de-glammed version is 'fitness can be a fulfilling habit and less a chore.'
Now you're interested, eh?
Image source: Google, copyright-free image under Creative Commons License
Yes, Bebo believes in the 'Don't lose out, work out' mantra for fitness and it sure stands in direct contradiction to what most fitness gurus out there opine. And no, she did not crash-diet to lose those 20 lbs for her 'size-zero' figure nor does she endorse the same, but she achieved the 'fabulous result' through a carefully regimented diet plan and her highly efficacious workout sessions.
The style icon is now curvy and still follows her amazing mantra for being fit and fabulous.
Here's what her fitness regimen consists of:
The workout
Image source: Google, copyright-free image under Creative Commons License
Despite being tremendously busy, Kareena steals two hours each day for exercise. Not a fan of air-conditioned gyms, she sticks to cardio and yoga for a healthy and fit body.
Payal Gidwani Tiwari, the much-celebrated celebrity yoga trainer, is the person behind Kareena's immensely flexible and toned body. She is also instrumental for making Bebo fall in love with yoga. The quintessential 'heroine' of Bollywood expresses her gratitude to the trainer in no uncertain terms, saying,
"Payal has helped me challenge my genes and transform my body."
At the launch of a yoga book written by Payal, Kareena expressed how her dedication to the art has benefitted her.
"Initially when I started yoga classes, I couldn't lift my feet up above the ground. Payal told me that my thighs are bulky, and I need to tone them down. But now I can throw my feet above my head."
Image source: Google, copyright-free image under Creative Commons License
Power yoga, surya namaskar, and ashtanga yoga are compulsory elements of Kareena's day. Her daily yoga routine consists of forty surya namaskars, Bhujangasana for strong back, Virabhadra for lean and strong legs, Naukasana for perfect abs. Bikram yoga is also part of her regimen and is performed in a room with regulated humidity. She kick starts her day with yoga sessions as it helps to relieve stress and keep her spirits uplifted all through the day. Her cardio regimen involves running, swimming, and biking. She also combines Pilates with her yoga sessions every alternate day.
The diet
Being a foodie (which shouldn't be a surprise given her Punjabi roots!), she does not refrain from eating what she likes. All she does is ensure that she binges on 'favorites' in moderation and works out. She loves simple, Indian home-cooked meals, and states,
"I can't live without food. I love food as much as I love movies. I am a 'Kapoor,' so that explains my love for food, and I eat everything, but in moderation." 
She insists that balance is key to a healthy lifestyle and as such, one need not divorce oneself from eating what they like. In fact, she herself does not shy away from samosas and kachoris and rice is, in fact, a part of her daily diet!!
Here's what her daily nutrition intake looks like:
A morning glass of fresh fruit juice.
Breakfast:  upma or paranthas, muesli, and idlis. She snacks on a brown bread sandwich in between.
Lunch:  roti, dal, and vegetables.
Dinner:  dal, vegetables, and curd with brown rice.
Also, she remembers to munch on health bars every two-three hours and drink lots of water to keep her system hydrated.
Image source: Google, copyright-free image under Creative Commons License
This amazingly refreshing and welcome mantra of 'not losing out' seems to be a fresh lease of life for some inspiration to flow towards fitness enthusiasts, who haven't quite gotten to realize the enthusiasm anywhere save in their heads!!
Now that you know the secret behind how Kareena maintains her svelte figure, I don't think there's any reason to hold back. Remember, Kareena Kapoor says,
"Have a clear soul, eat a balanced diet, at right time, and be in sync with the local food and climatic conditions. This will keep you calm, quiet, and balanced inside as well outwardly give you the best of your physical persona as well as your looks."
So, DON'T LOSE OUT, WORK OUT fellas!! J
Featured image source: Google, copyright-free image under Creative Commons License
Summary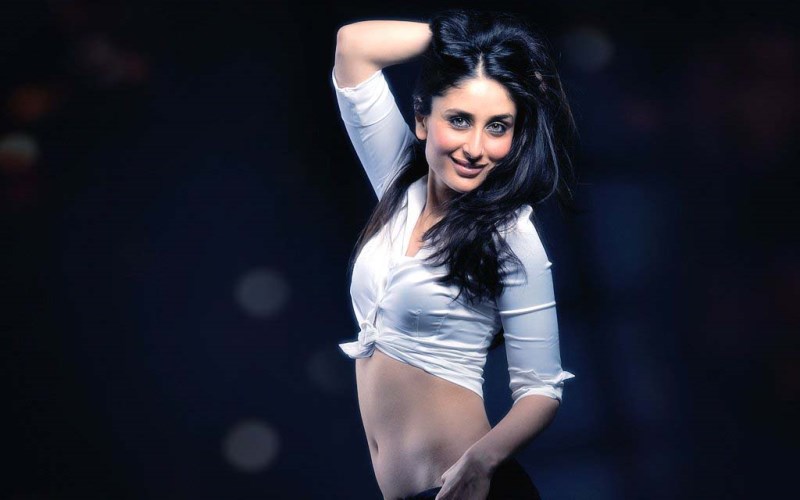 Article Name
Kareena Kapoor weight loss mantras just for you!
Author
Description
Kareena Kapoor, the beti of the Kapoor Khandan, loves to eat, although she did get to size zero. Here are Kareena Kapoor's weight loss mantras for you.