If you find inspiration for 'shedding those kilos and staying in shape' hard to come by, read on.
There was a time when Bollywood diva Sonam Kapoor used to be 'fat.' Of course, the leggy lass looks so fabulous now that 'fat' is as far from her as papa Anil Kapoor is from ageing. 😉
Image source: Google, copyright-free image under Creative Commons License
So how exactly did the svelte-figured dazzler achieve that to-die-for figure?
It all started when she came back to India from Singapore after completing her acting course. She weighed 87 kgs at the time, owing to binging on unhealthy food and a conspicuous lack of exercise. Whilst assisting director Sanjay Leela Bhansali on the sets of Black, she was offered the lead role in Saawariya. That was the start of a strict workout regimen and a healthy diet plan. She attributes much of her success at keeping away from 'unhealthy food' to her mother. This is what the 'khubsoorat' girl has to say about how grateful she is,
"In all fairness, it was my mother who helped me get rid of my excess weight. The first thing she did was to keep me off the stuff I was so fond of as a teenager – chocolates, ice creams, fried foods, and sweets."
Number of kilos shed – 35
Time frame – One year
Image source: Google, copyright-free image under Creative Commons License
Losing 35 kgs was not just a matter of gym-hopping. She followed a strict diet plan and opted for power yoga, swimming, cardio, and Kathak, over and above regular exercise. Most importantly, she continues to follow the same regimen even after all the 'flab' is gone so that she can always be 'fab' and fantastic.
The diet
Sonam likes to have small meals over the course of the day and prefers eating every two hours to maintain higher rates of metabolism. Her diet is a low fat, high protein one and includes:
Kick starting the day with lukewarm water with honey and lime juice.
Image source: Google, copyright-free image under Creative Commons License
Breakfast: Omelet or oatmeal, toast, one seasonal fruit, and adequate amounts of water. She drinks green tea with no sugar every other day.
Pre-lunch (Mini meal): Protein shake, brown bread with egg white, and juice.
Lunch: Vegetables, chicken, roti (made of protein-rich flour), curd and seasonal fruits.
Supper (Mini meal): A combination of egg white and brown bread.
Dinner: Grilled fish, chicken sandwich, salad, and a glass of protein shake.
She insists that supper be planned carefully lest it undo the effect of the other healthy meals of the day. Also, she makes sure that dinner is consumed as early as possible and a gap of three hours exists between dinner and sleep. She says that six-eight hours of sleep is necessary to maintain consistent energy levels. She drinks plenty of fluids throughout the day to keep her system hydrated. Coconut water, buttermilk, and cucumber juice are her all-time favorites. She consumes salt and sugar in moderation and uses natural sugar and seasoning for taste.
Image source: Google, copyright-free image under Creative Commons License
A self-confessed foodie, she laughs when people ask her if she's starving herself for that 'slim' figure.
"Yeah, looking at my figure people often assume that I don't eat much. On the contrary, I eat every two hours. Since my day is packed with strenuous physical activity – shooting, swimming or dancing – I never allow myself to go hungry for too long," she says. "If I feel puckish, I snack on nuts and dry fruits."
She carries an apple, sandwich or health bar while on the move, to cater to any hunger pangs without piling up excess calories.
The workout
Her workout regimen includes early morning jogs, 30 minutes of yoga and meditation to help relieve stress and promote weight gain, 30 minutes of cardiovascular exercises to burn the unwanted calories, dancing for toning the body and enhanced flexibility and a sport like squash twice a week for an overall fitness workout.
She has Zarine Watson training her for general fitness, Bharat Thakur for power yoga, Shervir and Monisha for weight training, and Yasmin Karachiwala for pilates. She ensures that she is actively involved in sports like Rugby and Basketball. During her workout sessions, she opts to concentrate on one body part a day. She includes cardiovascular training and weight training in her regular regimen for overall calorie burn and muscle-buildup.
The commitment
Image source: Google, copyright-free image under Creative Commons License
Sonam understood that shedding all the 'flab' was not just a matter of exercise. She could eat her way through any amount of working out and hence, a carefully delineated diet plan was necessary to up the nutrition intake, cut down on excess carbs, and achieve 'fitness.' As such, she opted for a systematic plan of eating healthy and 'getting into shape.' She knew that this would go a long way in keeping her healthy and therefore, worked hard on her own discipline and motivation levels to achieve the result she had in mind. She also knew that a strict diet plan without exercise would only have her piling on all the weight back in no time or worse, lead to an unhealthy lifestyle. So, she ensured that her workout regimen went hand-in-hand with her effective and efficacious diet plan. The result? A stunning diva you just can't take your eyes off of!
For a woman who happens to be a trendsetter and a role model for those always looking to rev up their lifestyle X-factor, 'weight-loss' was 70% discipline and 30% hard work. We are sure that isn't a difficult thing for you too?
Start TODAY!! J
Featured image source: Google, copyright-free image under Creative Commons License
Summary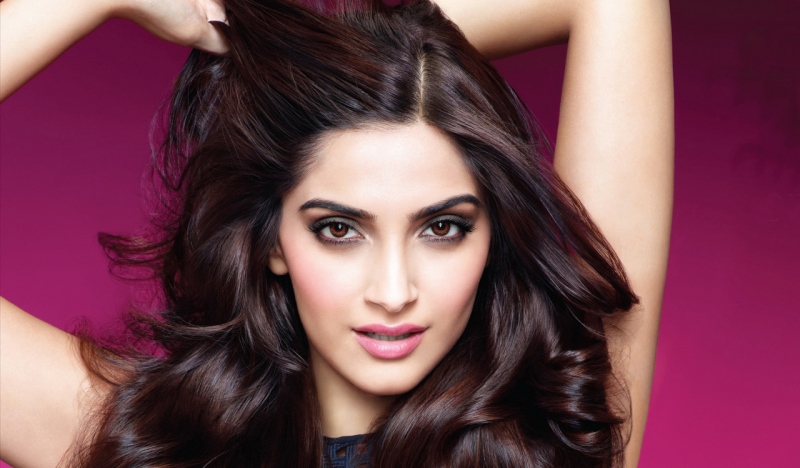 Article Name
Sonam Kapoor weight loss workout routine
Author
Description
Sonam Kapoor wasn't always the glam diva she is now. She was overweight, who binged on chocolates and junk food. Here's how she achieved her enviable figure.