A lot of people struggle with dry hair, and there are a hundred ways in which you can deal with it naturally, without mistreating your hair even further. For those who have oily hair, the struggle is real. Even though secretion of oil from your scalp is a good thing as it moisturizes hydrates and nourishes your scalp and your hair, it can sometimes become a problem. You are considered to have oily hair if your hair tends to get very greasy very fast after you have washed it. Treating oily hair can be tough, so today we are going to discuss some of the best recipes for homemade shampoo for oily hair, which could hopefully be the solution to all problems.
Image source: Google, copyright-free image, under Creative Commons License 
It is important to understand the nature and texture of your hair before you start treating your hair. Oily hair occurs when the little glands that are present on your scalp, which are called sebum, produce more than the normal amount of oil. Even though it doesn't cause harm to your hair or your scalp in any way, it can make your head feel heavy because of the excess sediment in your hair, and also make your hair appear greasy and flat, no matter how much you wash it.
---
Suggested read: The Best Homemade Hair Masks You Need To Combat Oily Hair
---
Here are some of the most common causes why people develop oily hair:
Weather and environment: Sometimes dust particles get stuck in the pores in your scalp which causes your sebum glands to overreact and produce more oils. Weather and temperature change also affects the release of oil, which might be the root cause of your problem.
Touching your hair: Touching your hair is one of the main ways in which your hair tends to get oily. The oil from your fingers gets onto your hair, and the tips of your fingers stimulate the glands on your scalp, which produces more oil as a result.
Image source: Google, copyright-free image under Creative Commons License 
Over washing your hair: Even though this might sound surprising, washing your hair too much can strip your hair of natural oils which are essential for healthy growth. In order to compensate, your glands produce more oils, which makes your hair greasy and oily.
Using heavy products: Using heavy creams, serums, mousses and silicone laden shampoos and conditioner weigh your hair down, and because they have a thick consistency, it affects your natural greasy hair and makes it even oilier.
Product buildup: Whether you use leave in conditioners, dry shampoo (which is a top choice for people with oily hair) or serums and creams, the residue of the same remains in your hair, making it dirty and oily.
Genetics and hormones: Biological factors also have a lot to do with how oily your hair is. If someone in your family has oily hair, then you may have inherited it. You may also develop oily hair when you are menstruating, or during puberty or pregnancy, or when you are taking certain medication, which affects the hormone balance of your body.
These were some of the most common causes for oily hair. Now we have to learn about how to prevent your hair from getting oily, or appearing greasy, without having to wash it constantly.
The easiest solution is of course, shampooing your hair. Too much shampoo and washing is of course a problem. But another problem is the stuff that cosmetic shampoos are made of. It is difficult to find a natural shampoo off the shelves in your local supermarket, which doesn't have any chemicals. These chemicals may affect your body in strange ways and may end up making your hair even oilier, or damaging it in some way or the other. Since you have oily hair, and you have to use shampoo more often than other people with other hair types, why not eliminate all risks and choose the best option available- homemade shampoo for oily hair?
These formulas are natural, effective and do not have any side-effects whatsoever. So without further ado, let us look at the best natural recipes for shampoo that you can make right at home, to treat your greasy hair problem.
---
Suggested read: The A-Z Guide On Hair Care For Healthy, Strong And Manageable Tresses
---
1. Baking soda shampoo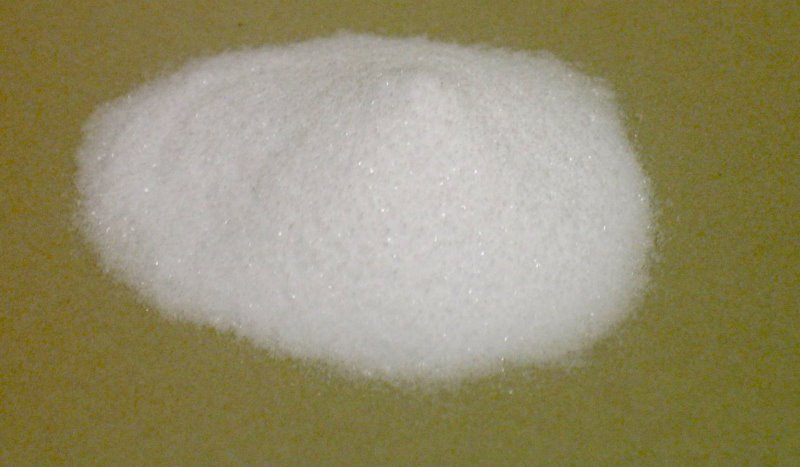 Image source: Google, copyright-free image, under Creative Commons License 
Things you will need:
2 tablespoons baking soda
1 cup water
How to use:
Dissolve your baking soda in a cup of cool water, and stir it well so that there are no lumps, and you have a viscous, runny liquid. Massage this onto your scalp and move towards the tip of your hair, while making sure that all the strands are well-coated. Leave it on for a couple of minutes and wash off with warm water.
Benefits:
Baking soda has amazing absorbent properties, which can make your hair appear shiny, dry and oil-free. It soaks up the excess oil produced by the sebum glands and it is also great for removing the dirt and grime which might have settled onto your scalp, making your head and hair sticky. It is an easy and effective natural remedy for oily hair, without the risks that come with cosmetic shampoos.
2. Raw honey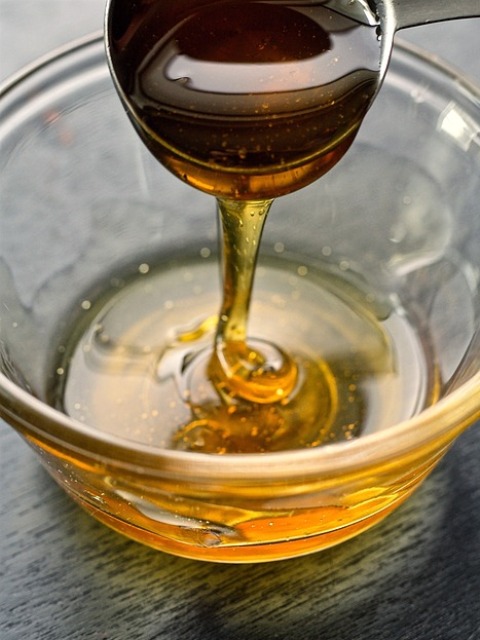 Image source: Google, copyright-free image, under Creative Commons License 
Things you will need:
2 tablespoons raw, organic honey
1 cup water
1 teaspoon lemon juice (optional)
How to use:
Mix the raw honey in water till it is completely dissolved. You can also add a little lemon juice to make this an even more effective shampoo. It is best if you use warm water, so that the honey dissolves more easily. Wash your hair with this water after you have massaged your scalp with it, and then take a final shower to wash off any residue.
Benefits:
Honey is rich in fructose, glucose, monosaccharides and minerals, all of which strengthens your hair and ensures that your glands function as they should, releasing the right amount of oil into your scalp. The antioxidants in honey help clean up the dirt and the grime and minimize the damage caused by free radicals on your scalp. Lemon gives your hair the squeaky clean, shiny effects that shampoo usually has on your hair.
3. Beer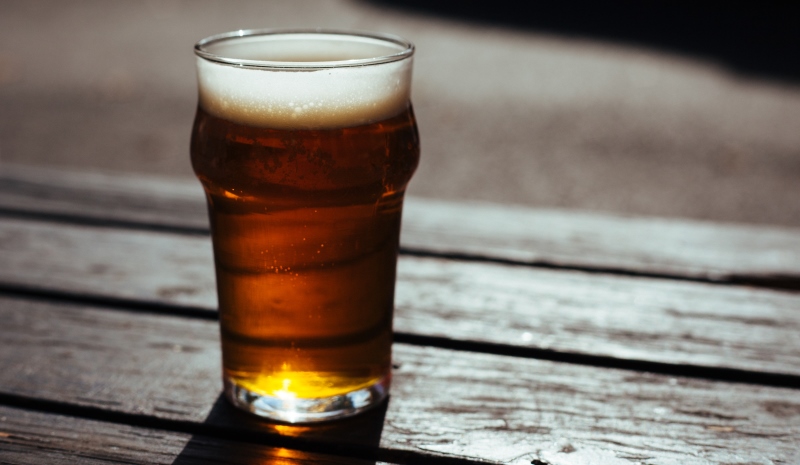 Image source: Google, copyright-free image, under Creative Commons License 
Things you will need:
1 bottle of beer
How to use:
This is a super easy shampoo to make. In fact, you don't have to do anything at all. Simply pop open a bottle of beer, or use some leftover stale beer that you have left in your fridge and rinse your hair with it when you are taking a shower. Make sure that your scalp is adequately covered, and so is the rest of your hair. Wash off with warm water after you have let the beer sit in your hair for a minute or two.
Benefits:
Beer is made of hops and malt, which are rich in proteins which have restorative properties. Beer is a great natural shampoo for people who have flat, sticky, oily and damaged hair, because it makes your hair shiny, fluffy and adds mad volume to your tresses, without damaging them.
4. Raw eggs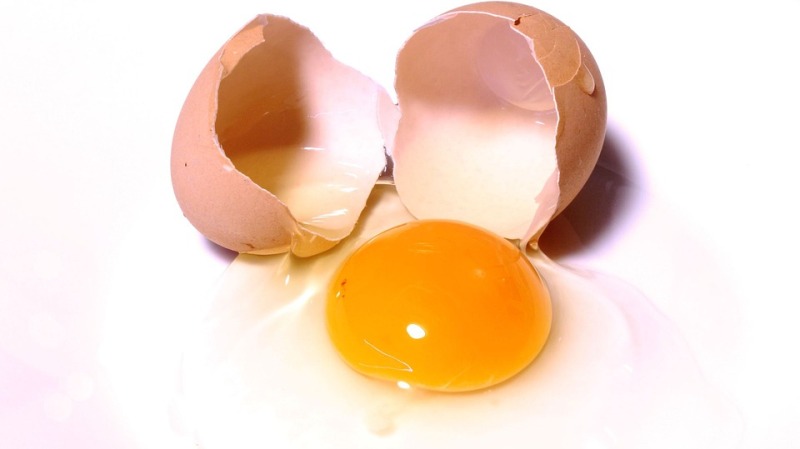 Image source: Pixabay, under Creative Commons License 
Things you will need:
2 raw eggs (depending on the length of your hair)
How to use:
Whisk two eggs, or however many eggs you are using, into a fluffy pulp and apply it to your hair with a brush, or with your hands (if you don't mind the smell). Let it sit in your hair till it starts feeling dry and sticky, and then wash it off with warm water in which you can dissolve lemon and essential oil to get rid of the stench of eggs.
Benefits:
This simple, one ingredient shampoo is one of the strongest, most-effective home remedies and natural recipes for you if you have oily hair. Eggs contain proteins and fats which make your hair shiny, and gives your hair wonderful volume. It also increases blood circulation to your scalp, and stimulates the proper functioning of your glands to produce the right amount of oil for your hair and scalp.
6. Oats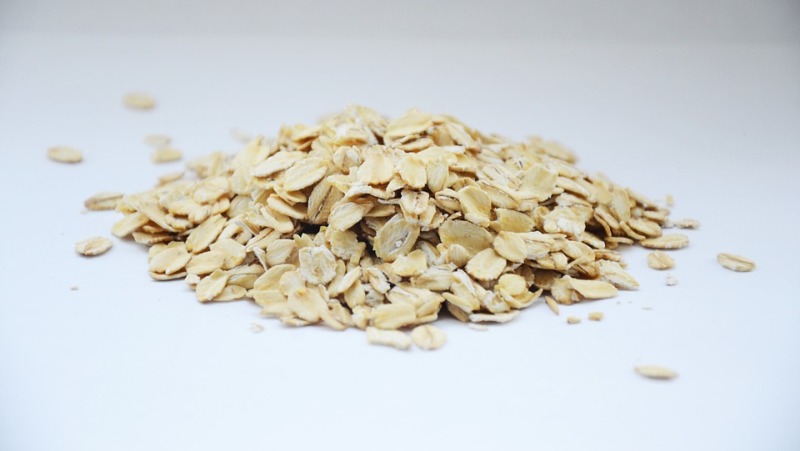 Image source: Google, copyright-free image, under Creative Commons License 
Things you will need:
2 tablespoons cornmeal
3 tablespoons cornstarch
2 tablespoons baking soda
½ cup ground oats
10 drops lavender essential oil
½ cup liquid castile soap
How to use:
Combine all the dry, powder ingredients in a bowl. Make sure that you have everything ready and prepared before you start making your shampoo. Add the castile soap to your dry mixture and the essential oil for nutrition and fragrance. You should have a thick paste like consistency to your mixture. Apply this to your hair and let it sit for a while, before washing it off with warm water.
---
Suggested read: 11 Super-awesome Home Remedies For Oily Hair That Help Control The Grease
---
Benefits:
All of the above ingredients not only make for a great shampoo for oily hair, but also ensure deep conditioning of your scalp. The nutrients present in these ingredients, along with the nourishing properties of the oats and the essential oil helps to remove dirt and grime from your scalp, and regulates blood circulation for the normal production of oil.
If you have other recipes for homemade shampoo for oily hair, do share it with us in the comments below! Till then, take care of your tresses!
Featured image source: Google, copyright-free image, under Creative Commons License 

Summary
Article Name
All-Natural Recipes For Homemade Shampoo For Oily Hair
Author
Description
Get rid of oily hair by making your own shampoo at home, without chemicals or side-effects! Check out the best natural recipes for homemade shampoo for oily hair.