From Tinder to Bumble and Hinge to Match, there are numerous dating apps out there. While it is good to have options, I know so many people who have hundreds of matches on their phone and yet not even a single person to talk to. Don't get me wrong – I don't have anything against dating apps. In fact, I tried a few of them myself and met some amazing people via these apps. Nevertheless, the overall experience was mixed. This bittersweet reaction made me ask myself – are dating apps worth it?
If you are an old soul like me, who is looking for something meaningful and substantial, then you might not like dating apps at first. Yes, there are all kinds of people out there on dating apps, but it is quite tough to find "the one". After all, how can anyone be sure that they have found the one when the next perspective is just a swipe away?
---
Suggested read: 12 Dating Apps Other Than Tinder Which Aren't A Total Waste Of Time
---
Nevertheless, nobody has the time to try traditional dating these days anyway. They might not be the best way to find love, but they aren't that bad as well. I have met some amazing people via these platforms and while I couldn't find love, I did manage to make some friends. Here are a few things that I learned after using popular dating apps for over a year (and the things that you should know before taking the deep dive).
Lots of choices make it harder to choose
If you wish to try dating apps because they give so many options to pick from, then you need to take a step back. Trust me it is not a good thing to have so many choices all the time. Since you would have a large pool of people to browse, chances are that you might get picky or confused. It will make it harder for you to focus on one person and you would always keep looking for what's next.
Be prepared to communicate slow
Most of the people try dating apps because they are too busy to go out there and meet others. Well, you would be interacting with the same people on an app now. Chances are that your texts might get ignored or that you would take forever to reply to someone. Give it some time and don't rush things. Remember, Rome was not built in a day.
You might find it hard to focus on one person
This is something I have heard from so many people. On most of the dating apps, you will be matched to a handful of people. It is quite common to chat with multiple people at the same time as well. If you are someone like me who can't multitask, then it can be quite tedious for you. A lot of people lose focus and get so distracted by new matches that they give up on something precious.
The first impression can be deceiving
When you browse someone's profile online, you should know that you are looking at their best pictures. Not just that, when we start chatting with someone, we are mostly at our best behavior. They might look a bit different than their pictures in real life or can have unresolved issues as well. Just don't go with the first impression and get to know them before making anything official.
---
Suggested read: Women On Tinder, Do You Still Consider Yourself A Feminist?
---
Be direct while still being polite
Using a dating app can be a time-consuming thing. If you want to save your time and efforts, then try to be a bit direct. For instance, you can politely list on your profile what you are looking for. Also, it is better to simply ask others what they have in mind instead of dragging something into a dead end.
People might judge you
As surprising as it might sound, not everything thinks highly of certain dating apps. Chances are that people around you might judge you for using one as well. Not just that, users of certain apps might judge you for numerous other things as well. This might make you ask yourself, are dating apps worth it or not.
Don't ignore those red flags
When you interact with someone initially, don't let your guard down. Be a little cautious in the initial stage. If you have encountered a red flag, then don't ignore it. Things can be deceiving online and if you are not comfortable with something, then it is better not to take things ahead. It is recommended to go through their social media first before meeting them. Also, get to know more about them and be sure that they are genuine.
You might get your heart broken
Just because you have met an amazing person over a dating app, it doesn't mean that it will lead somewhere. There are times when people just talk for days and then lose interest afterward. You might match with someone while traveling and never get a chance to meet them. No matter how hard you try, there are numerous ways to get your heart broken on a dating app.
People might stalk you online
A lot of dating apps will ask you to enter specific details or can even link your social media profiles as well. If you have done it, then chances are that people might end up stalking you. Therefore, you should be a little cautious while entering personal details and only provide the information you are comfortable sharing with others.
Use those filters!
Almost every dating app has numerous filters that you can use. If you want to save your time and efforts, then I would recommend using these options. You can filter results on the basis of numerous parameters like age, location, gender, etc. Some apps even have specific filters regarding people's interests and education as well. While it might restrict the search, it can also save your time.
Get to know someone before meeting them
There is a certain way most of the dating apps work. Just because you have started chatting with someone on an app, it doesn't mean that you have to meet them instantly. If you are an old school and looking for something substantial, then get to know them first. I would suggest talking to them over texts first and then calls. Only meet them when the two of you are comfortable to have a face-to-face interaction.
Look for common connections and interests
Plenty of times, people find it hard to communicate with others on dating apps. If you are an introvert like me, then you can find it tough to initiate a conversation as well. To avoid this, you can look for some mutual interests and connections. It can be a book, a movie, or even a song on their playlist. If you like someone, then there is no harm in walking that extra mile for them. I'm sure that they would appreciate the effort and you would be able to stand out from the stack of all other profiles.
You might not find what you are looking for
Truth to be told – you might not find your soulmate on a dating app. I can say this from a personal experience. I tried them for more than a year and met numerous people, but it just didn't turn into something fruitful. While a lot of other people might have the same story to tell, it doesn't mean that it will happen to you as well.
Though, just because you have installed the app, it doesn't mean that you are magically going to find the one. You might – you might not. Be happy if you will, but don't get disheartened if you won't.
It is a great way to meet new people
Even after having a bittersweet experience with dating apps, I would still recommend people to give them a try. Why? Because I have met so many amazing people through them. Some of them have become my friends now and we hangout every once in a while. I know, making friends through dating apps might sound weird, but it is quite common.
Sometimes, we connect with people on a deeper level and just because the romantic inclination is not there, it doesn't mean that we have to let them go. In fact, some apps even have dedicated features to help people socialize and meet other like-minded folks. It is a great way to meet new people and you would certainly enjoy the whole process of it.
---
Suggested read: How To Tinder 101: Building The Perfect Profile
---
So are dating apps worth it? Well, yes and no. The experience would largely vary from one individual to another. If you are up for casual dating, then you should certainly give them a try. Though, if you are looking for a soulmate, then it might not be the best place to start with. Finding love in the current culture of casual dating is nothing less than a modern fairytale. While it might be tough, it certainly isn't impossible. You never know, you might end up meeting someone special on a dating app. Just go with an open perspective and know the dark side of online dating to be safe.
Featured image source: Instagram 
Summary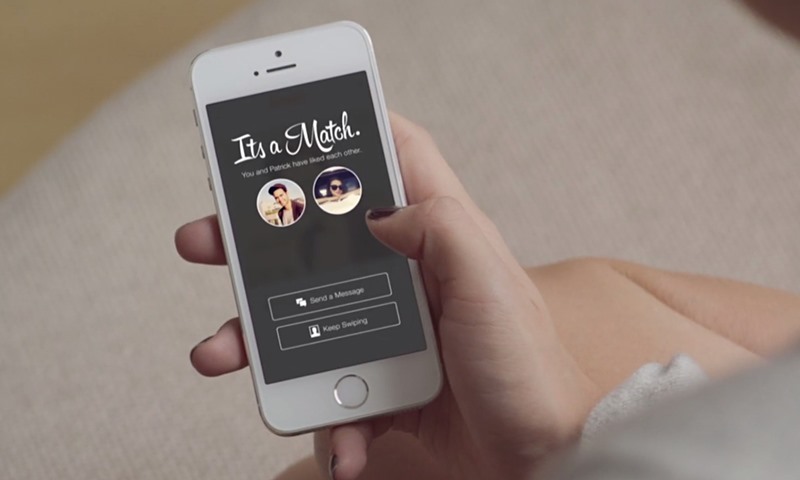 Article Name
Are Dating Apps Worth It? Things I Learned While Looking For A Soulmate In A Hookup Culture
Author
Description
So are dating apps worth it? Well, yes and no. The experience would largely vary from one individual to another. Here's my experience.