"Many people spend more time in planning the wedding than they do in planning the marriage." – Zig Ziglar
Planning a wedding is tiring, but it is also a lot of fun; there are clothes, accessories, makeup, decoration and a whole lot of interesting things that are typical of all weddings. But some weddings are far from typical; they can seem so strange that they are labeled bizarre. Of course, what's bizarre for one may be absolutely normal for another, just as one woman's trash is another woman's treasure! Anyway, here's a look at 15 of the most bizarre wedding rituals from around the world.
1. India
Let's start with our own country. Several communities in India rely on astrologers before fixing an alliance for marriage, mainly to check out how the horoscopes of the future couple gel with each other. In some cases, the astrologer may reveal that the girl is a Manglik, which is bad news for her husband. To get rid of this curse, Manglik girls are often married off to inanimate objects like trees, which are then chopped down post wedding, after which the girl is free to marry a man of her choice!
---
Suggested read: Bizarre marriage rituals that can happen only in India!
---
2. China
Moving on to our biggest neighbor, China. The Yugur tribe in China has a unique way for the grooms to profess their love. After the ceremony, the groom shoots three arrows at the bride, yes, arrows – although the arrow heads have been removed. These arrows, while not dangerous, can still be painful. The groom then breaks off the bow and the arrows, thus proving his love for his bride.
3. Korea
Bachelor parties are pretty common everywhere, where the groom has some fun time with his best buddies before bidding a farewell to bachelorhood. But Koreans take this to a different level, where the groom is hung upside down by the bride's male relatives, and his feet are thrashed with corvina fish or sticks. Apparently, it is done to make the groom stronger on his first wedding night. As if this wasn't enough, he is also made to answer riddles and puzzles thrown at him randomly.
4. Mongolia
Image source: Google, copyright-free image under Creative Commons License
The Daur race in Mongolia has a very gruesome way of setting the wedding date. The to-be married couple has to slaughter a baby chick and then take its liver out from which the date is somehow divined. If unsatisfactory, the process has to be repeated till a proper date is found.
5. Borneo
Image source: Google, copyright-free image under Creative Commons License
In the Tidong community of Borneo, the bride and groom are sent to a room from which they are not allowed to emerge for three days. Sounds very romantic, but there's a catch – they are not even allowed to use the bathroom! The family keeps guard so that they don't slip. The idea is that if they can endure those 72 hours, they can endure anything!
---
Suggested read: Add a personal touch to your wedding with these simple yet amazing ideas!
---
6. Kenya
Like we said, the clothes form a huge part of wedding shopping. But what if you have to share your new clothes with your new husband? In parts of Kenya, the groom is made to wear women's clothes for a month after the wedding to really understand what it is like to be a woman. Don't think a month is enough, though!
7. Mauritania
Image source: Google, copyright-free image under Creative Commons License
Everyone's familiar with brides hitting the gym prior to the wedding hoping to get in shape. But Mauritania is one place where round is a shape, and a desirable one at that. Young girls are sent to fat farms where they are force-fed till they are obese, since fat wives are in demand among young men. This practice has received a large amount of criticism, qualifying as torture.
8. Maasai
This is again from Kenya, where the bride's father blesses his daughter by spitting on her. You read that right, he spits on her head and her breasts, before sending her off with her new husband. She isn't supposed to look back or she'll turn into stone.
Summary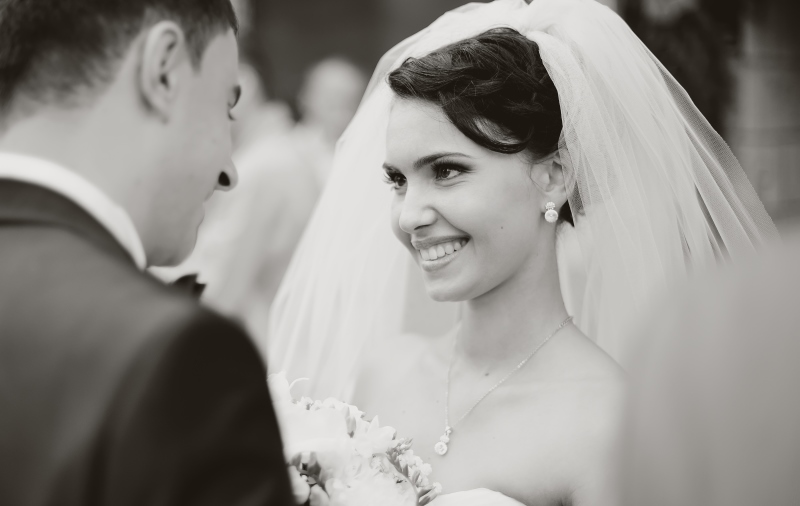 Article Name
15 bizarre wedding rituals from around the world
Author
Description
Each country has its own set of wedding rituals. Here we take a look at 15 of the most bizarre wedding rituals from around the world.
Read the rest of the article:
Next